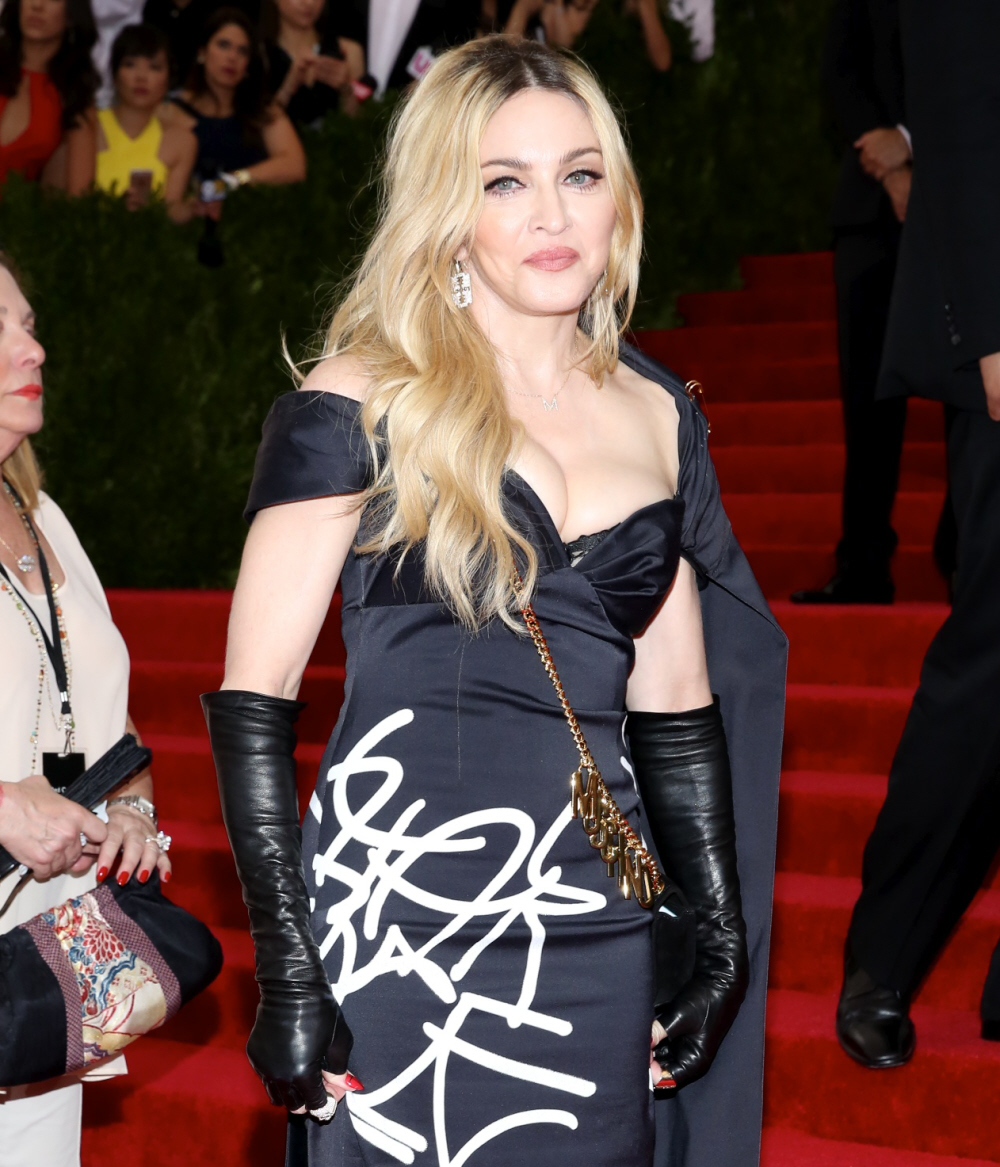 Madonna has always been known as a type-A perfectionist. That's what has made her increasingly frequent public failures that much funnier: we know that Madonna is beating herself up because nothing went smoothly. Stories about Madonna's perfectionism extend to every aspect of her life, which of course includes her current Rebel Heart Tour. And according to Radar, Madonna's Rebel Heart crew has had ENOUGH.
Madonna has never been known for being demure, but insiders close to her Rebel Heart Tour preparation tell RadarOnline.com that her diva behavior has really crossed the line! With the 56-year-old's latest tour set to kick off on September 9, it's crunch time, and insiders say she is cracking under the pressure.

"Madonna is a real piece of work," one insider told Radar. "On Monday night, the dancers declared mutiny on Madonna because she is working them way too hard. One dancer even went so far as to take off his credentials, throw it in her face and say, 'F*ck you. I quit!' She had to call security to protect her and escort her remaining dancers out!"

"On another occasion, one of her dancers broke her arm during rehearsals and instead of showing concern, Madonna had a nuclear meltdown," the insider claimed. "Everyone is required to wear black head-to-toe at all times and she has said, in her own words, that there are 'no fat c*nts allowed in her presence.'"

A second source close to production echoed the concerns of the first.

"This is by far the biggest production she has ever done," the insider told Radar. "She is more demanding for this upcoming tour than she ever has been and wants everything done now. Madonna seems to expect everyone to drop every other project that they are working on to cater to her and make her tour their only priority in life. The problem is that she does not pay very well, but she knows that people that she hires will work countless hours at less than premium wage because she is Madonna."

The source added, "Her ego is so over-inflated and she thinks that her staff are lucky to be in her presence. She been a complete nightmare to work for and the tour has not even started yet."
"…There are 'no fat c*nts allowed in her presence.'" WHOA THERE. Madonna seems to have the same loathing for overweight people as she usually reserves solely for hydrangeas. Anyway, I know this comes from Radar, but I still believe every word of it. I've been trained by the media and Madonna herself to always believe the worst stories about Madge specifically. Of course she had a meltdown when someone broke their arm. Of course she doesn't pay for sh-t. Of course she's a mega-bitch. Bitch, she's Madonna!
Photos courtesy of WENN.