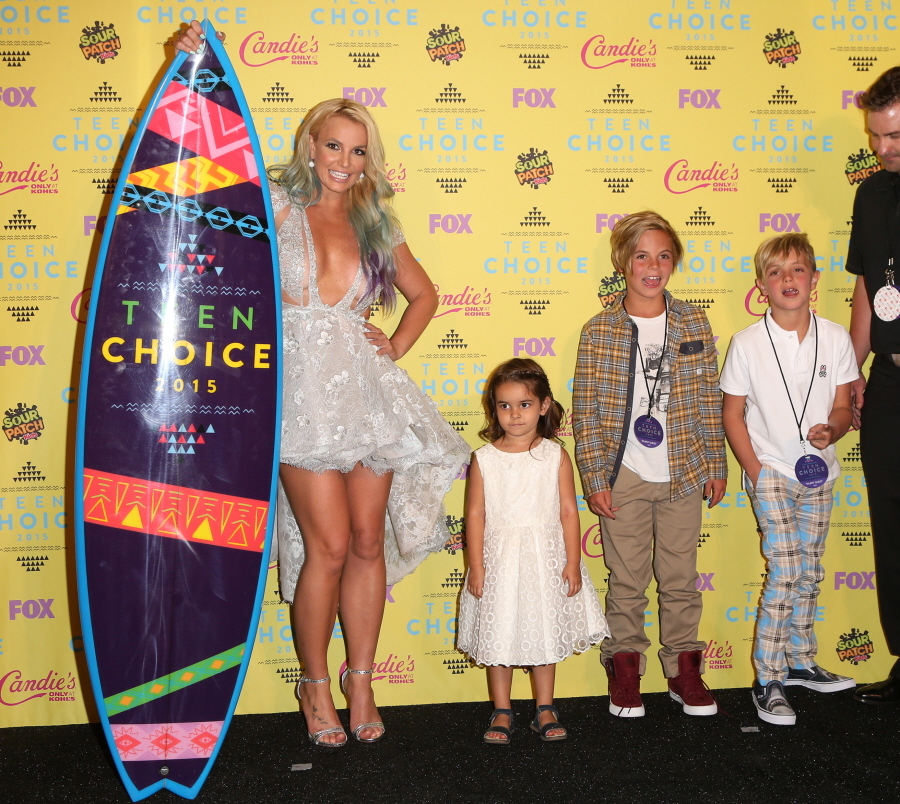 Here are some photos from last night's Teen Choice Awards in LA. You can tell that it's a kid-oriented awards show because I have no idea who half the people are, and the other half… well, I know their names but I'm not sure why they're famous. You can see the full list of Teen Choice winners here – it's a list of people who mostly didn't bother showing up.
Someone who did show up? Ms. Britney Spears. She was given the Candie's Choice Style Icon and she brought her sons Jayden and Sean to the show. She also brought her niece Lexie. Brit-Brit wore this Mikael D which is not really flattering or all that cute, but it's good to see her in something sort of different. Britney also rocked some ombre hair/extensions. There were rumors last week that Britney has finally "clicked" during her Las Vegas show and she's actually showing some glimpses of the old "I'm A Slave 4 U" Brit-Brit – go here to see some Vines and such. While on the red carpet for the Teen Choice Awards, Britney chatted with E! News about whether she would consider signing a new deal in Vegas, since her current residency is done in October. Britney said: "I'm not really sure. I haven't made up my mind. I really love doing the show. It's a lot, a lot of fun but I'm kind of torn right now. I don't really know what I want to do."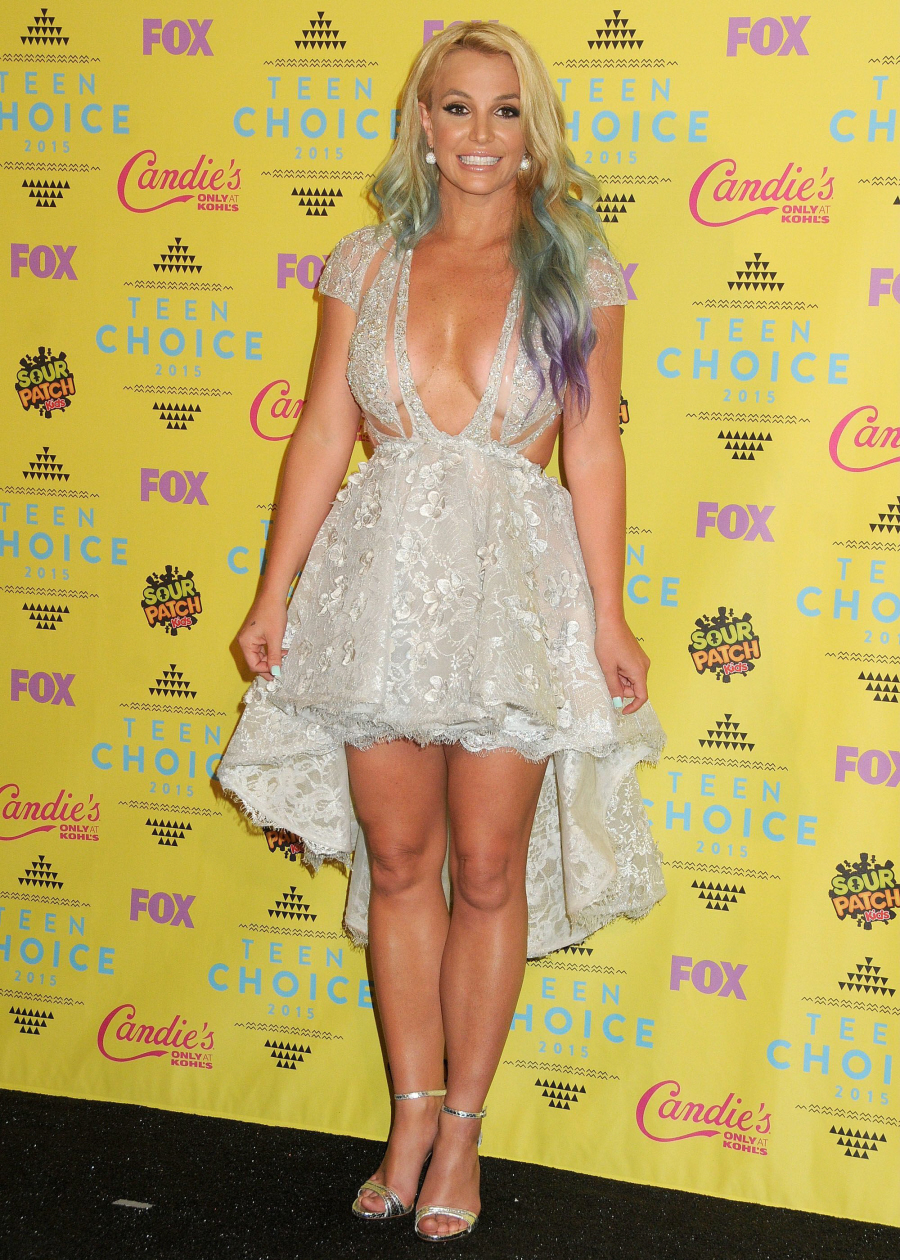 More photos from the Teen Choice Awards… Keke Palmer in Giulietta. I love Keke but I didn't even recognize her with these bangs! She looks so grown-up all of a sudden.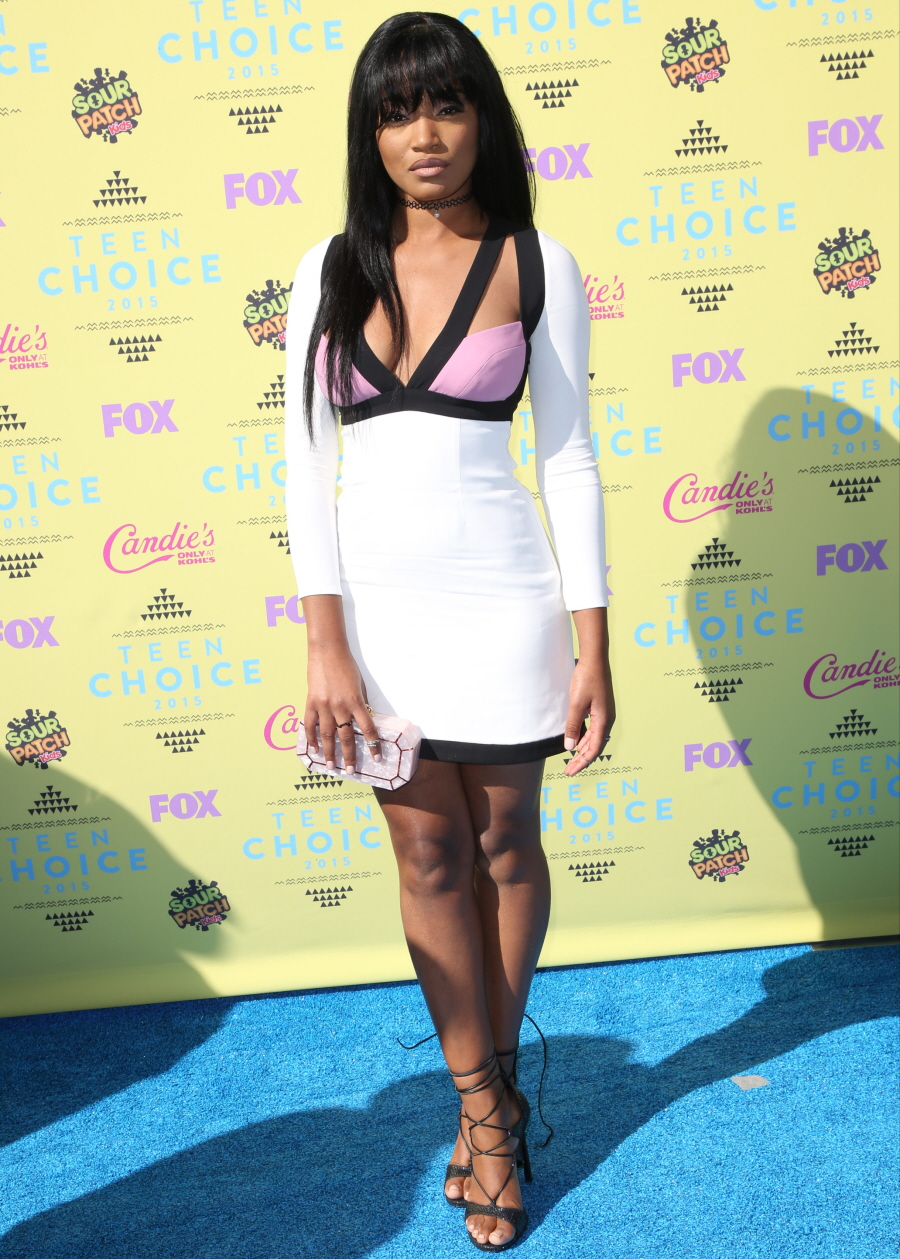 Lea Michele in Monique Lhuillier. Yikes. It could have been cute if she had done the dress with blue shoes instead of red and maybe done a ponytail?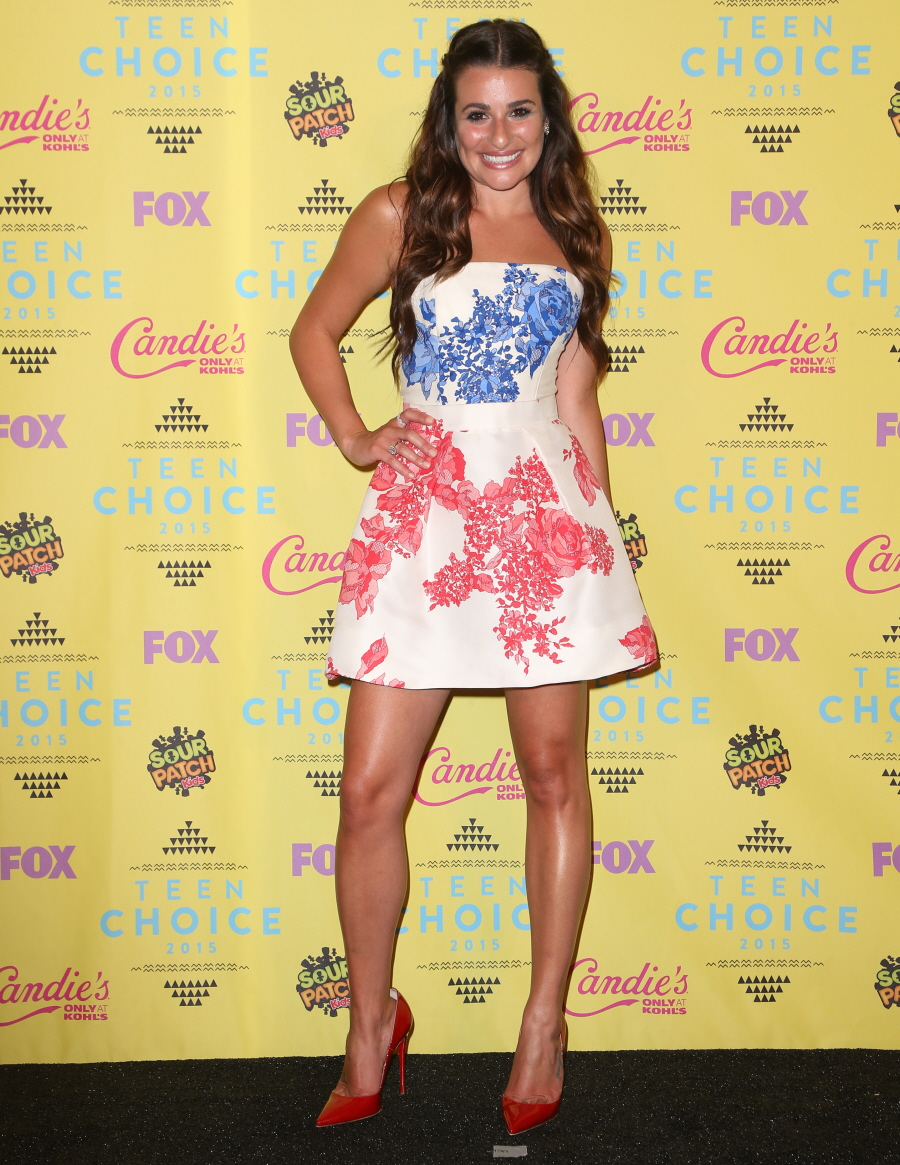 Lucy Hale in Julien Macdonald. I'm pretty sure 20 other starlets have worn this dress or variations on this dress. Hale is… kind of forgettable.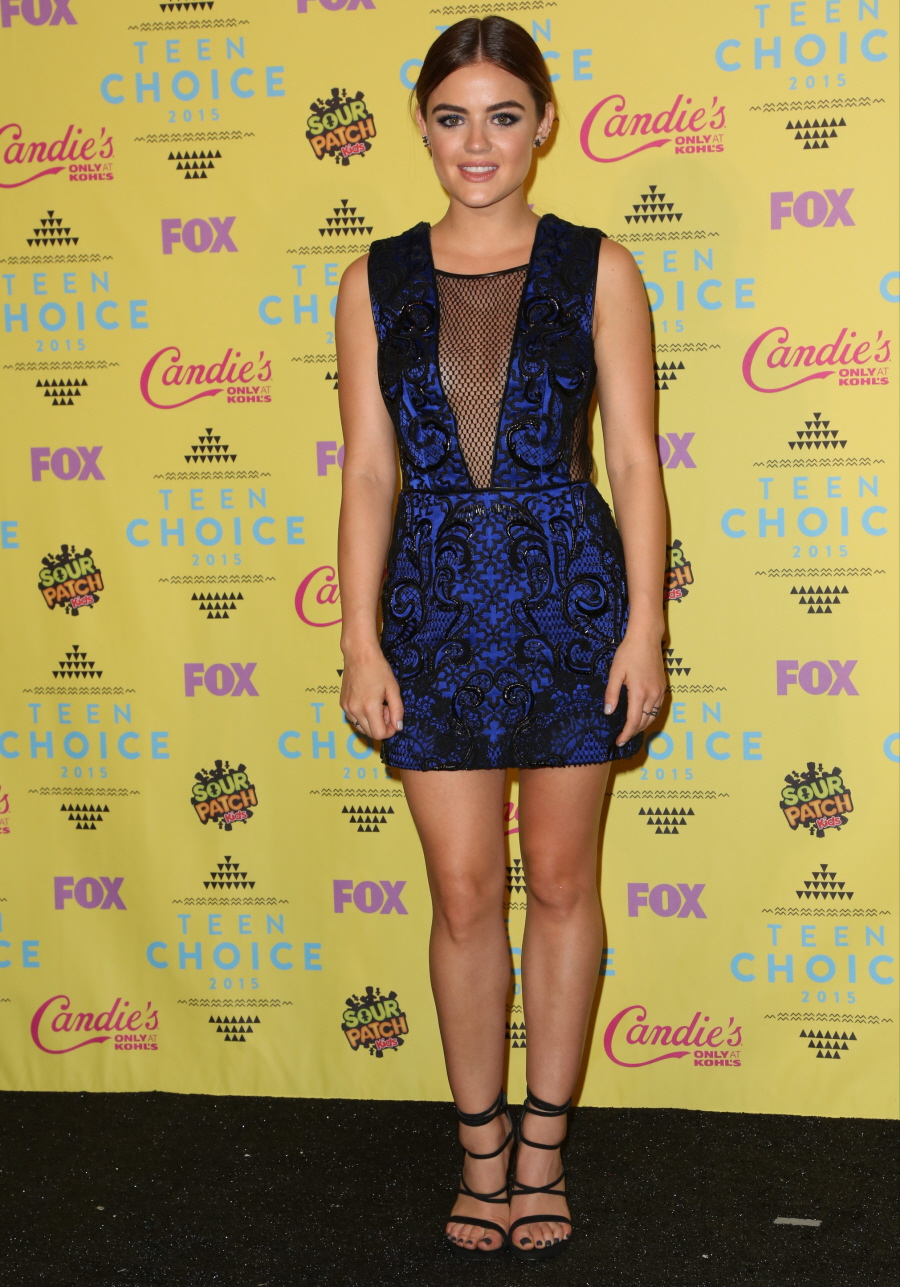 Sarah Hyland in Christian Siriano – this is maybe my favorite outfit from the show. She looks young, fresh and cute. When she slipped on stage, she yelled "Are you f—king kidding me?" Which is kind of funny.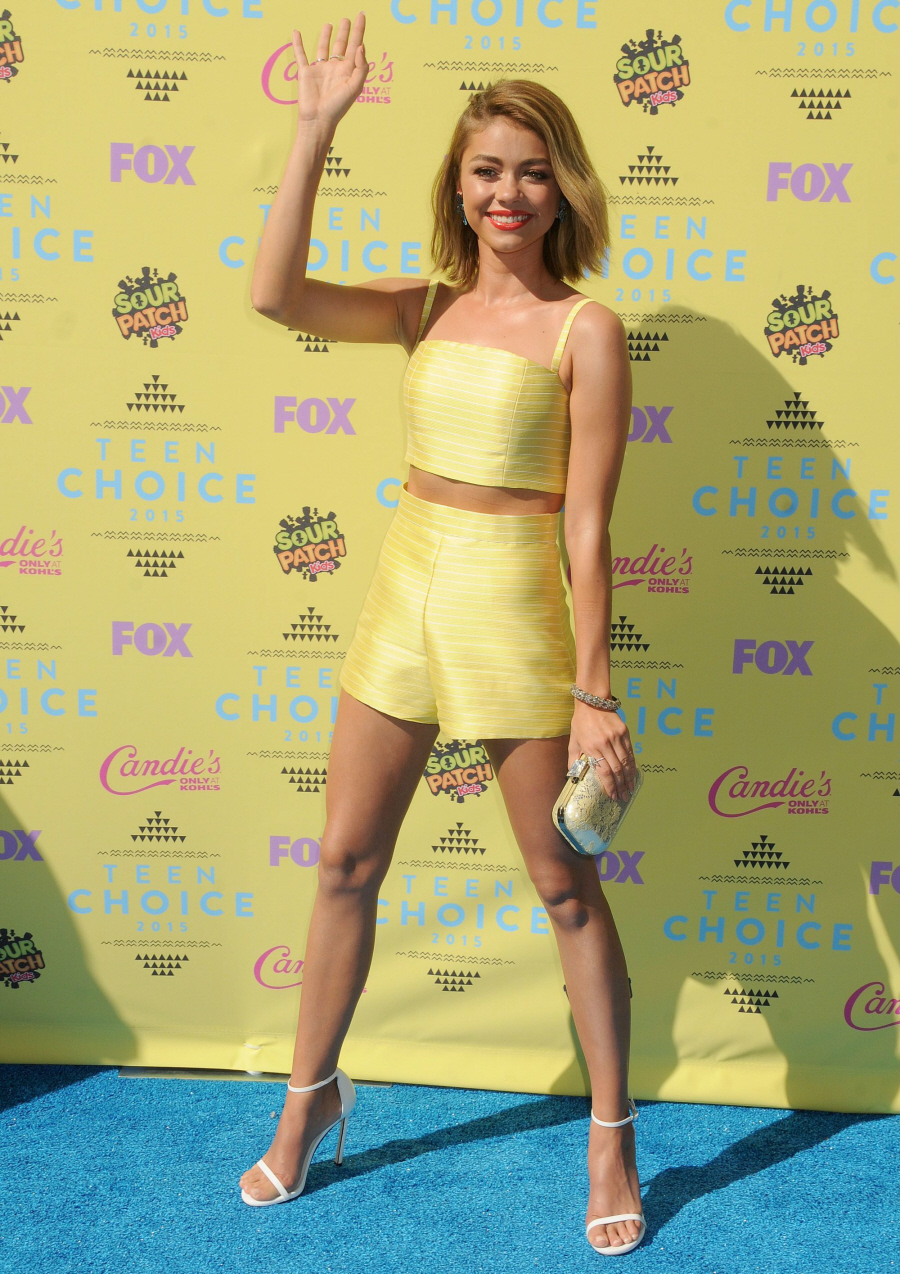 I feel like Nina Dobrev in this Zuhair Murad is much too serious for the venue. Like, she's all "take me seriously, people!" and this just isn't the awards show for that vibe.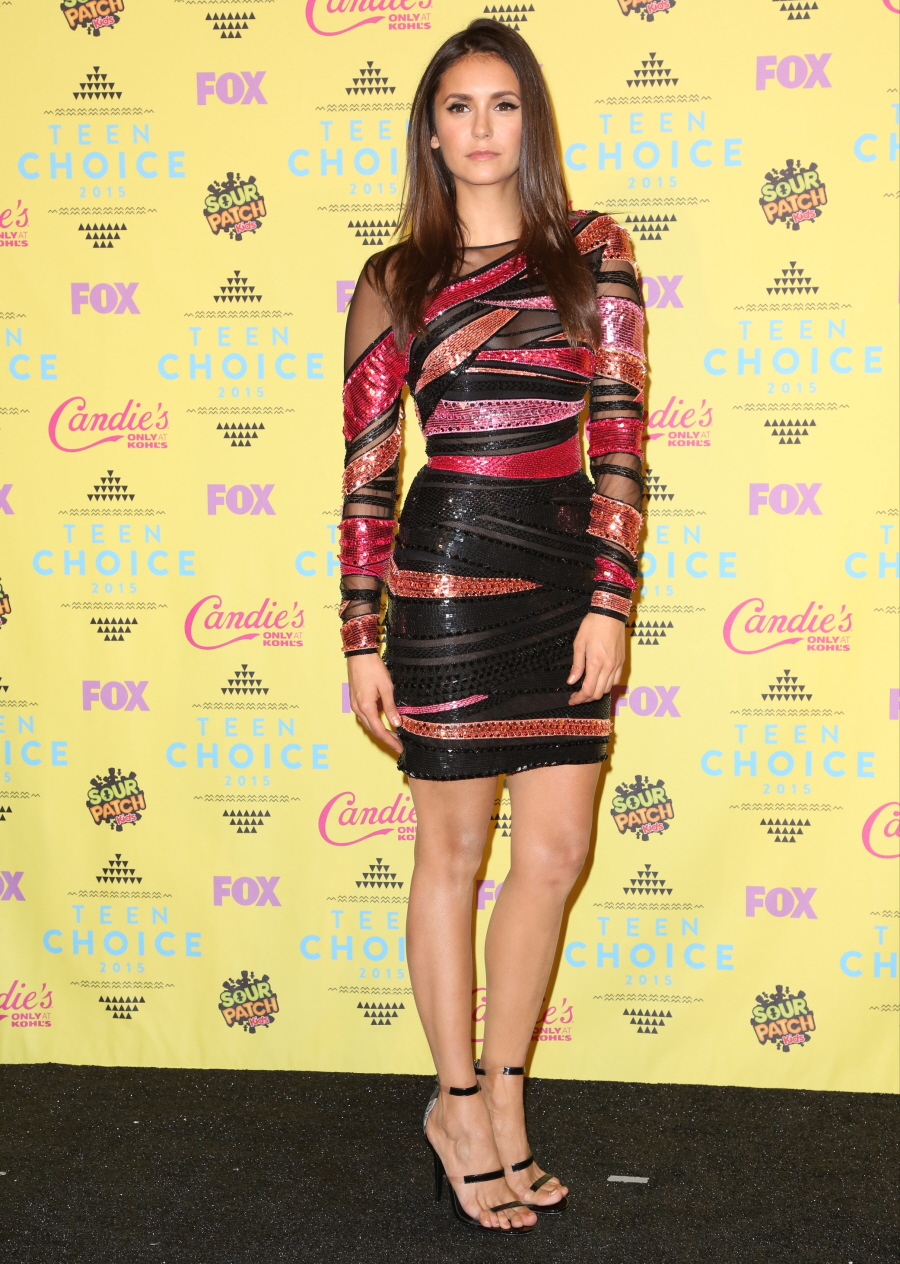 Gina Rodriguez is absolutely adorable. Her dress is Alberta Ferretti and her hair is amazing. Does this young lady have a beauty contract yet? She could totally sell me some shampoo.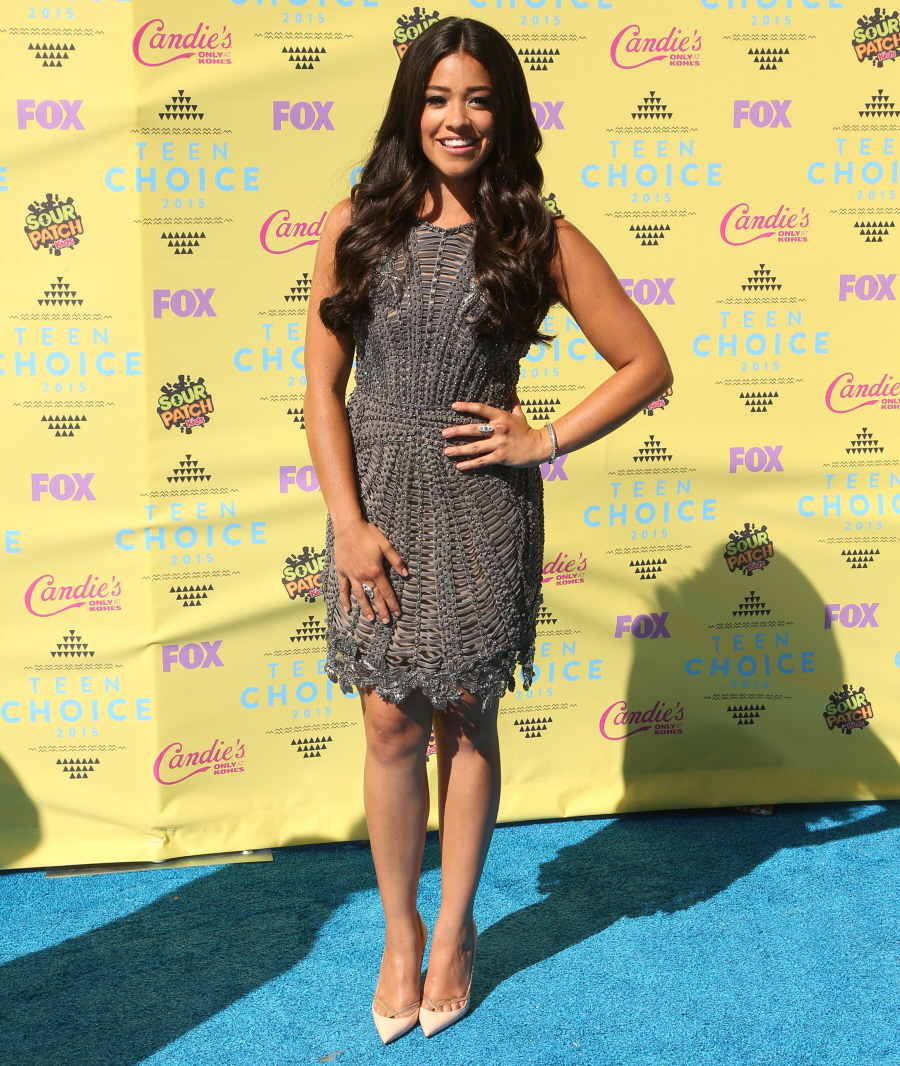 Photos courtesy of WENN.