The Teen Choice Awards are where actresses and singers usually try to look sort of casual but cool, like they just happened to show up looking fun funky. Chloe Moretz led the way in this Gucci dress with a black chiffon shirt attached to a Chantilly lace top. The runway version paired the outfit with a red leather beret and strappy, purple heels. Chloe pulled back, knowing that the snake riding up her torso would do all the talking. A wise move. This execution of this dress is a bit sloppy, but Chloe's hair and makeup are on point. She looks beautiful.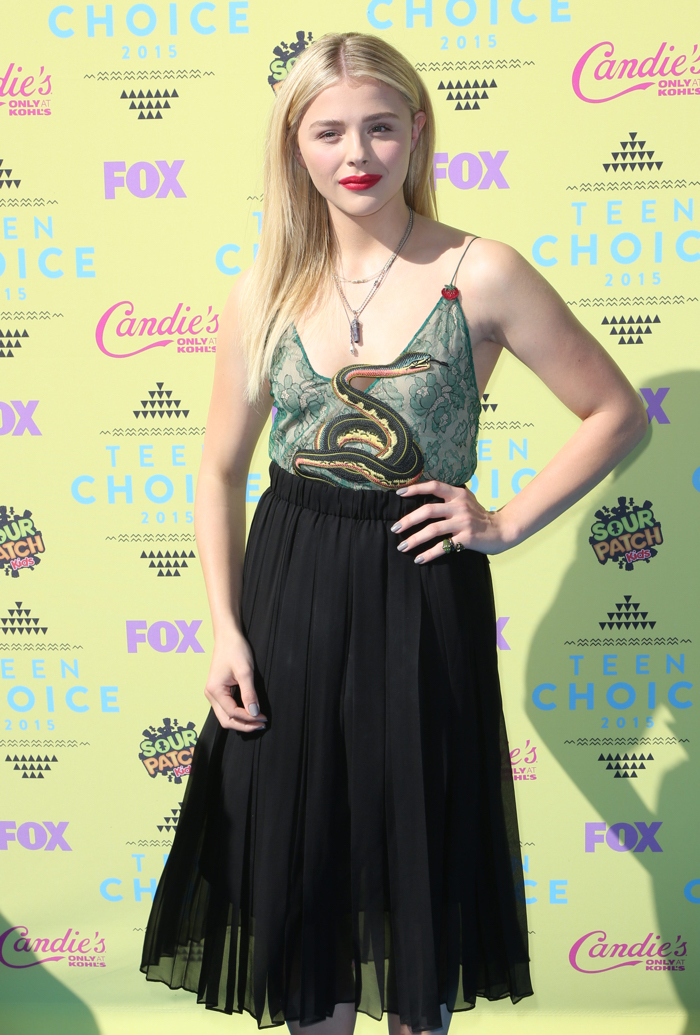 You guys know how much I love Zendaya, and she usually ends up being a headliner for one of my fashion posts. Z completely missed the mark with this Ashi Studio combo. She wore a white ruffled tube top (that looked like cake frosting) and a figure-hugging black skirt with a thigh high split. Nope. Zendaya's high top knot looked uncomfortable too, and her posture tells me she knows she outdid herself this time.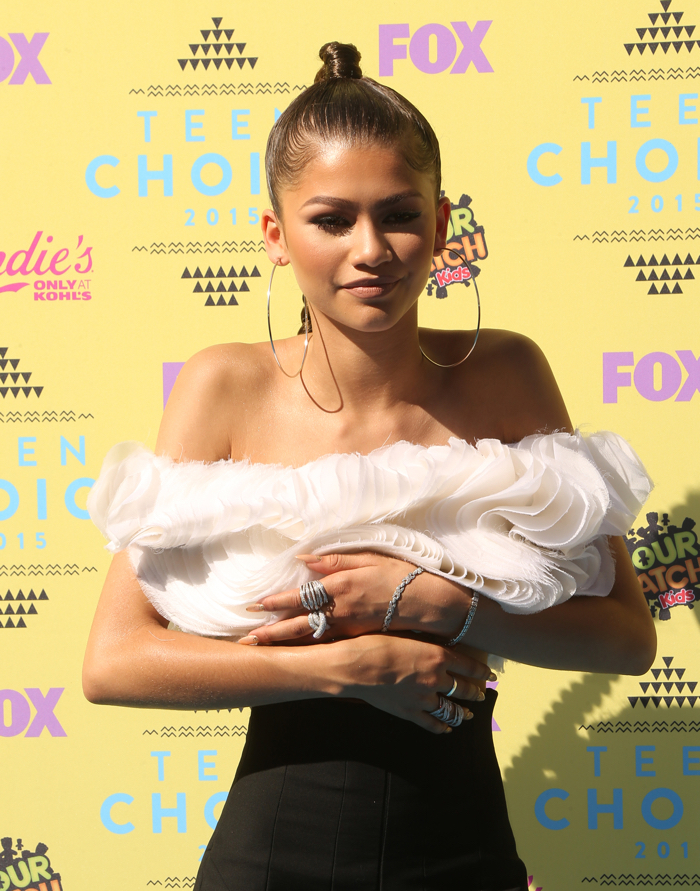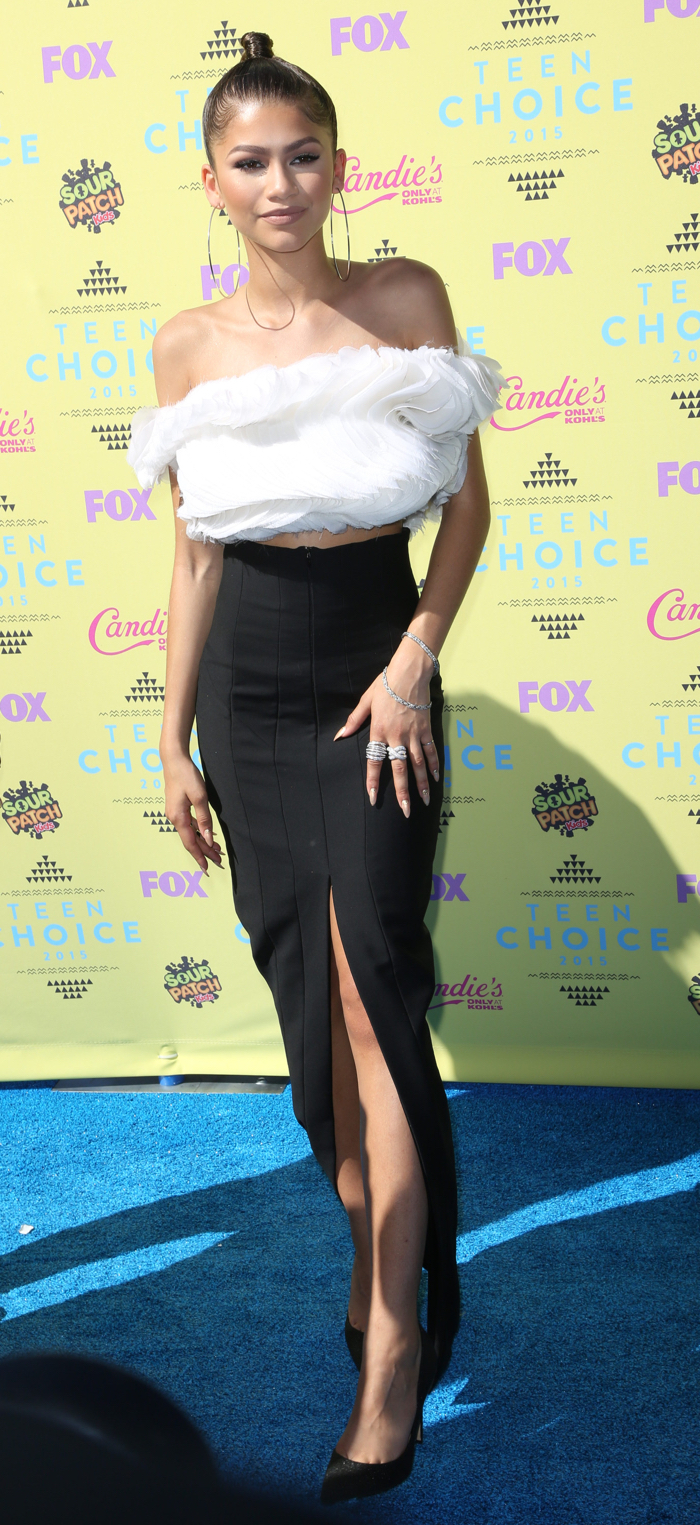 Rita Ora looked desperate to impress (as always) in a red MaxMara suit, which she contrasted with pink-tinted locks to fit in with the kiddies. She's not dropping much cleavage (this time) in this outfit, but it still seems mature and out of place.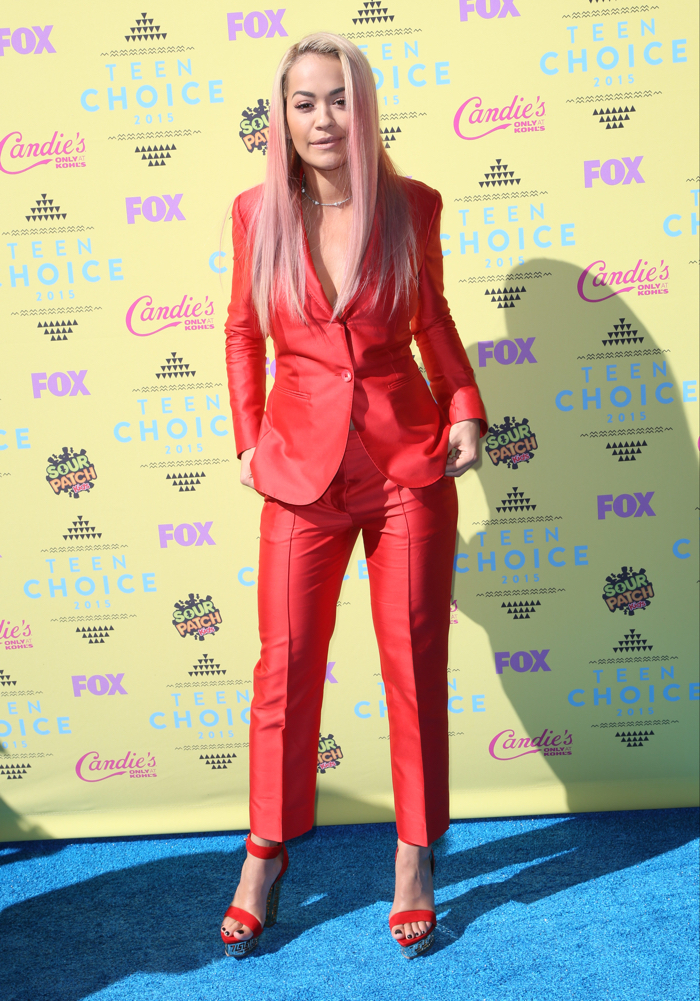 Victoria Justice wore a fringy Herve Leger dress by Max Azria. This is a bad dress for any occasion, although it may have passed muster at a Vegas club opening where the lights are down. Her hair and makeup are always so pretty.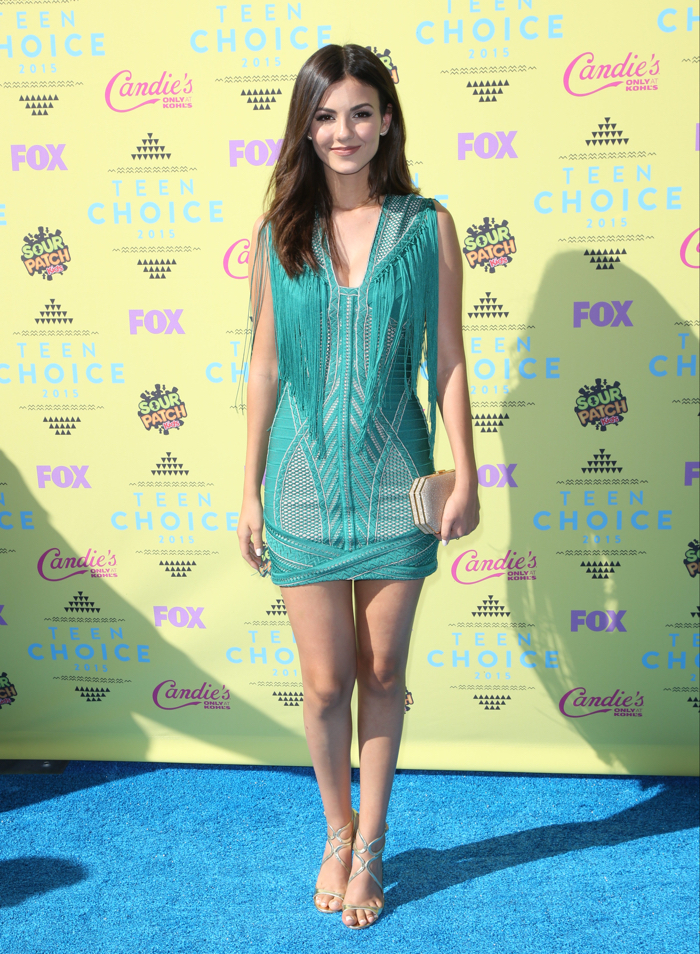 Emma Roberts wore Peter Pilotto and looked unimpressed to be hanging at a youth-oriented awards show. This dress reminded me of a pattern you'd find at Ikea, and it's so fug and tight looking.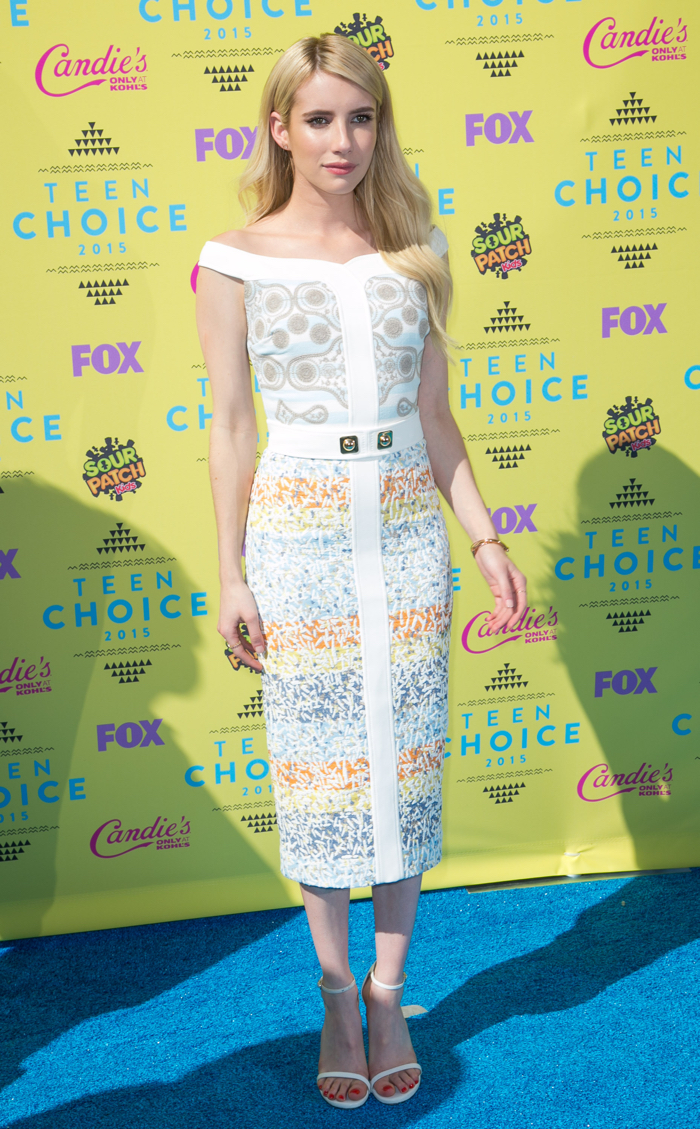 Mae Whitman wore a Novis that looks old-timey with a bit of funky flash in the black-and-white striped addition at the bottom. It's so weird that I like it.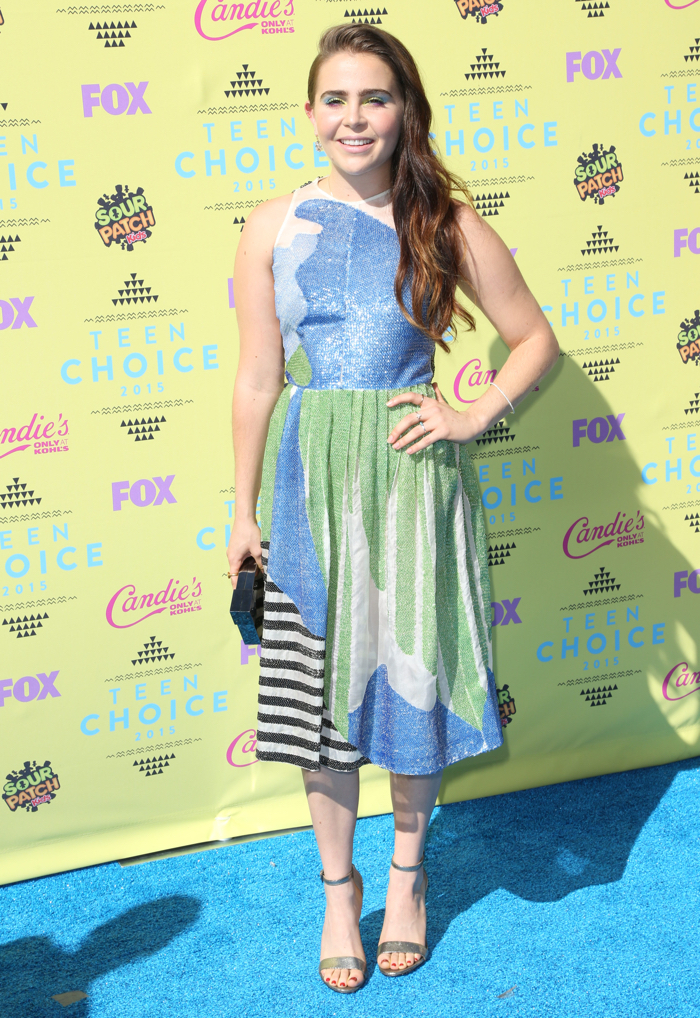 Bella Thorne wore a little coral Balmain dress. Bella loves these tiny little numbers, and she has the figure for them. Not crazy abut the pattern though.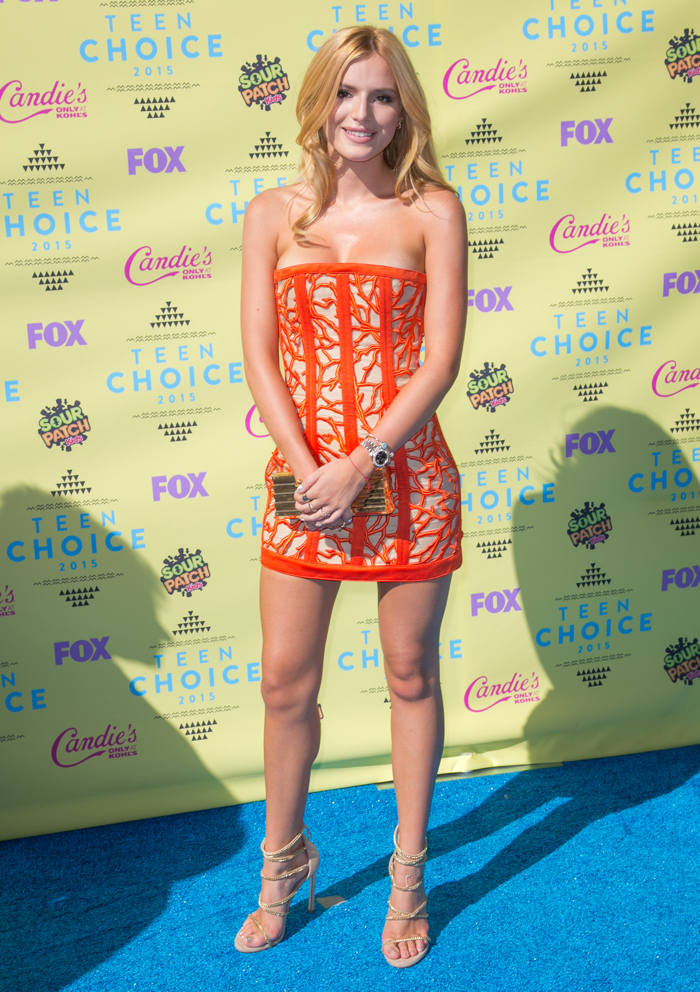 Candice Patton is not related to Paula, but they do look alike and share a similar fashion sense. This dress is DSquared.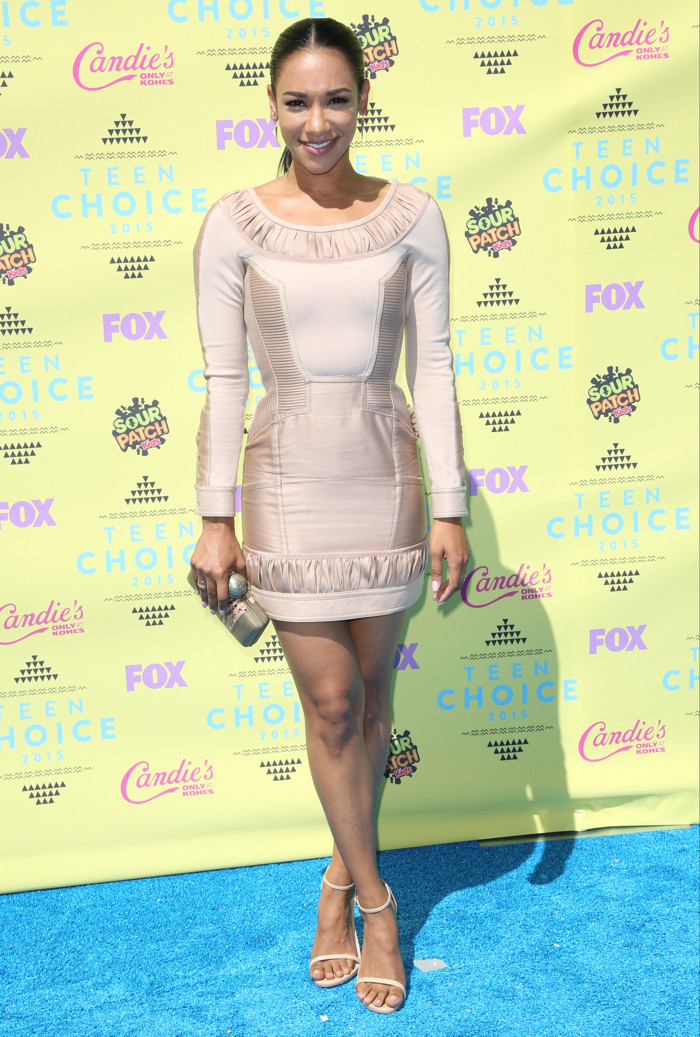 Jordana Brewster wore a cute Ulyana Sergeenko dress that would look good for a summer picnic. This isn't the most inspired look, but it works for the TCAs.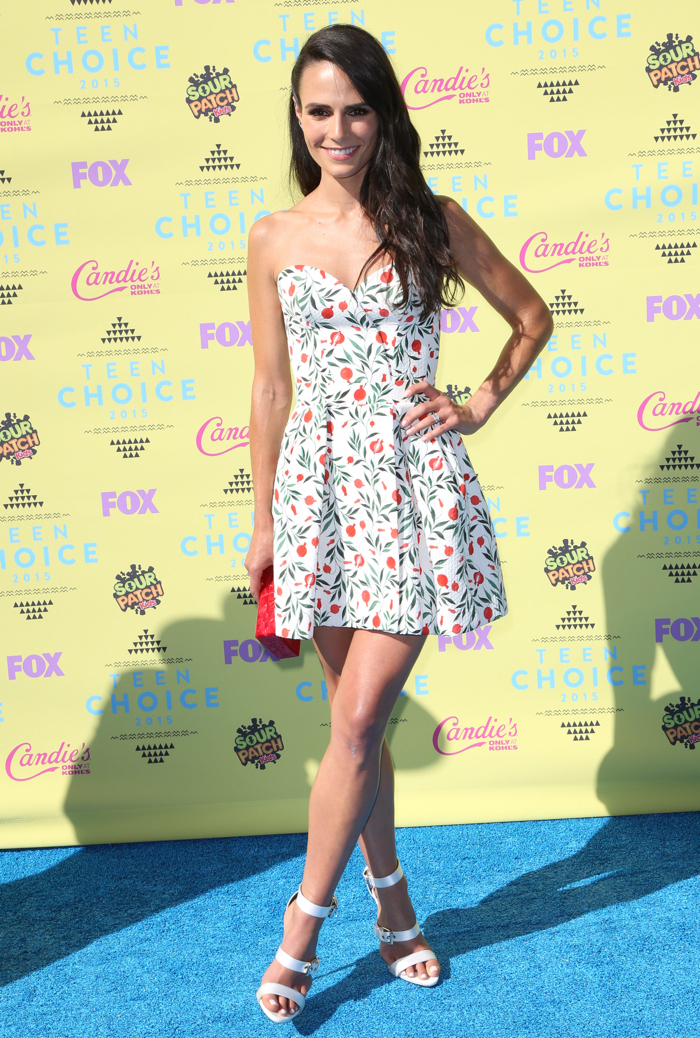 Photos courtesy of WENN