Christina Aguilera has been keeping a much lower profile for the past year, which means that we can go months without seeing any new photos of her and we can definitely go months without writing about anything to do with her. Christina was out in the Hamptons to perform at an event over the weekend and… maybe it's just that we haven't seen her in a while. Maybe it's the makeup, which was probably pretty heavy because she was performing. Maybe it's some weight gain, which might really change her face. Or maybe Christina got something "done" in the past few months and this event was the debut of her new face.
Am I going crazy here? The thing is, I can't really pinpoint what's so different, I only know that my brain is like "That's not Christina Aguilera!" Is it makeup? Something with her nose? Some eye work? Excessively Botoxed? Fillers? Weight gain? Please help me. What is different here so I won't go crazy?
The timing sort of makes sense… The Voice comes back September 21. She's probably going to be doing loads of press. So a month or two ago, she went in for… something. And now she's all healed and looking "fresh" in time for the new season.
Here are some photos of Christina from an event for The Voice back in April. The Botox was very strong even then, although I swear something major has changed from these photos below (April) to the above photos (August).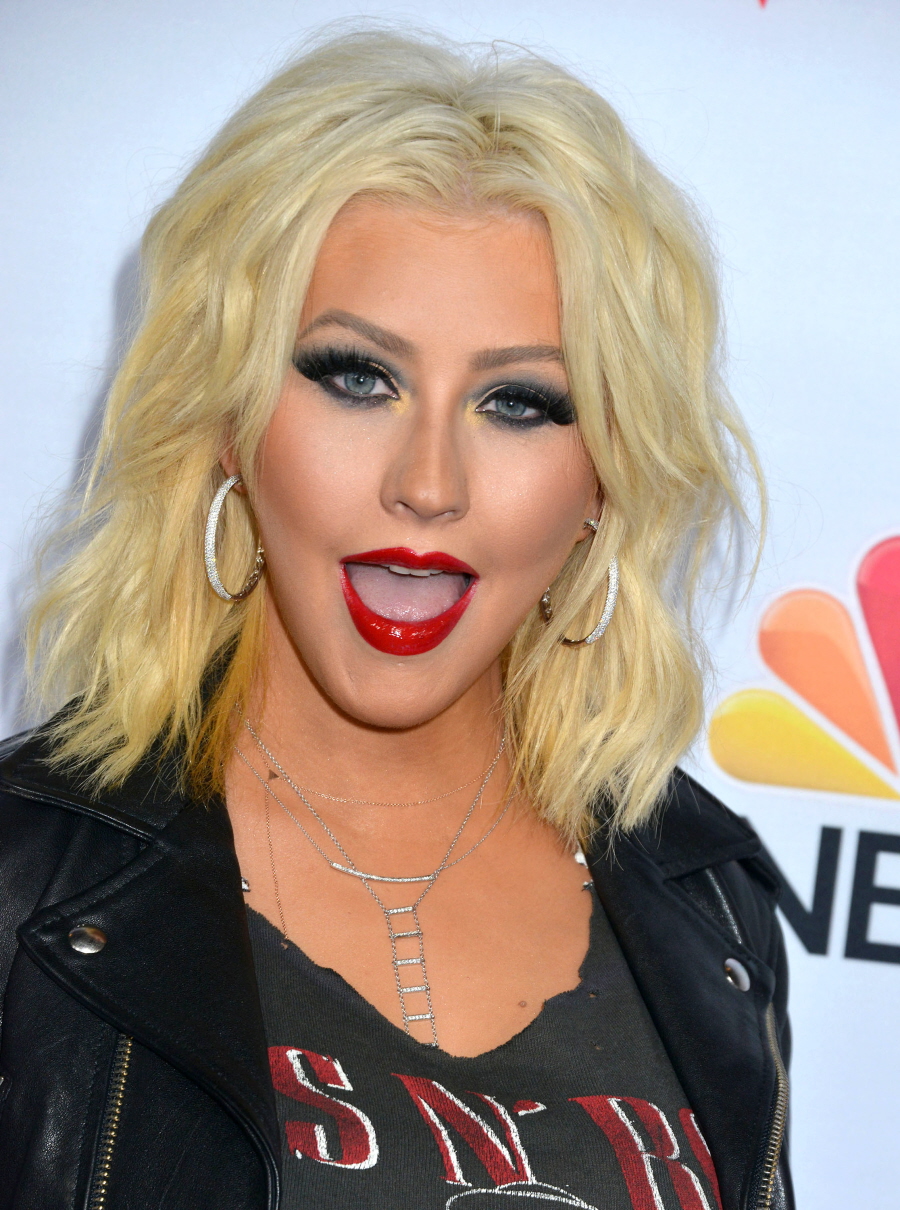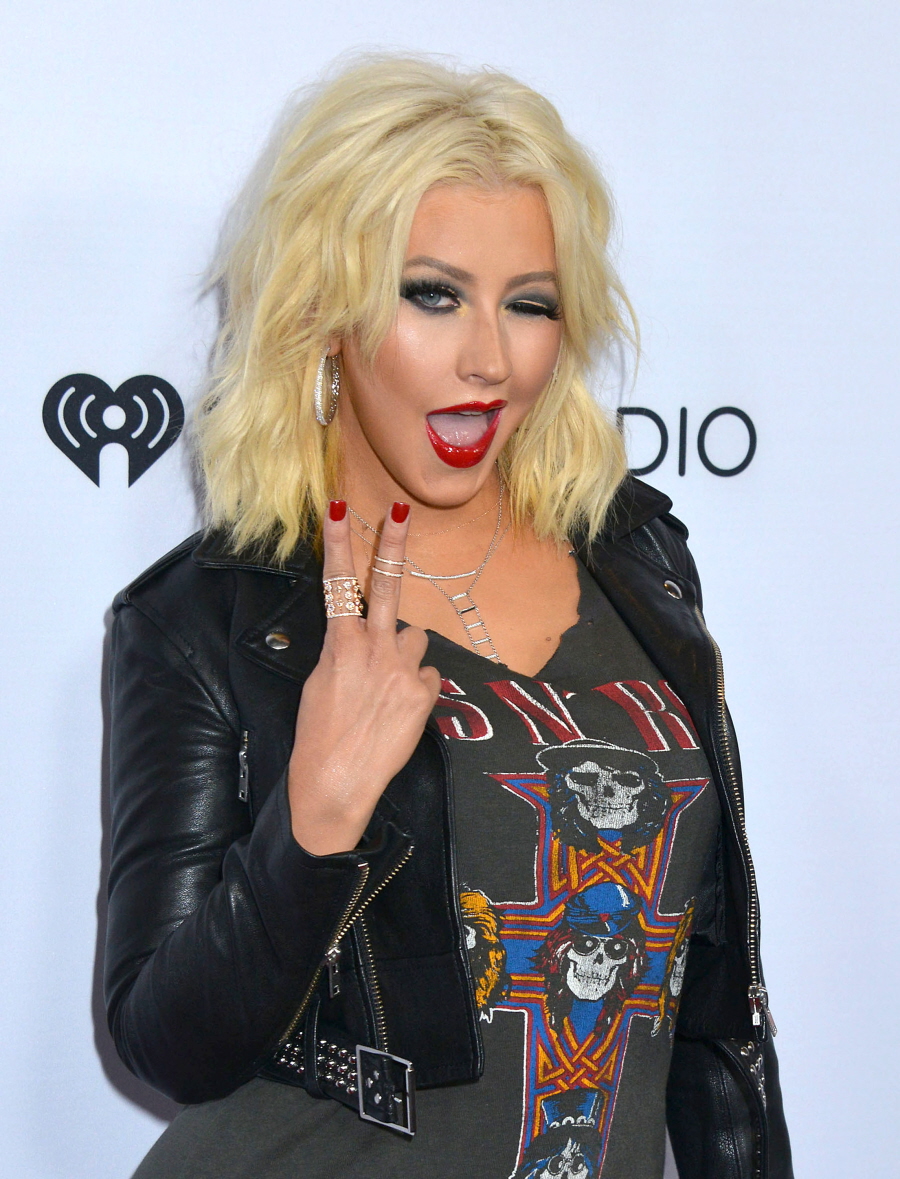 Photos courtesy of Fame/Flynet, Getty.