Above is a photo of Ben Affleck at the farmer's market on Sunday in LA with his kids and a woman I presume is a nanny. (I think we've seen her before but I'm not sure.) He looked happy and upbeat and in some photos he's even smiling. Affleck is wearing a Sirius Black t-shirt featuring Gary Oldman in character, which he presumably got at the Wizarding World of Harry Potter during his visit to the theme park last week.
On Friday Ben, his estranged wife Jennifer, and their kids were seen out walking their new dog in Atlanta. You can see the photos on The Daily Mail. The family looked happy, and Ben was smiling, which is rare for him when the paparazzi are around. This is thought to be a concerted effort to shift the media narrative after the whole nanny debacle, and it's working somewhat.
The Boston Herald has a pretty thoughtful editorial about how frustrating this must be for media-obsessed Ben, who has repeatedly said how annoyed he was by the tabloid coverage surrounding his breakup with Jennifer Lopez. Ben has admitted that Garner turned his image around, and he's got to see how leaving her is putting it in jeopardy again. I wonder if these two are going to actually file for divorce at some point, or if they'll get back together. They're doing these family outings and they're both wearing their wedding rings. All of this seems to be a sign that they're still considering their options.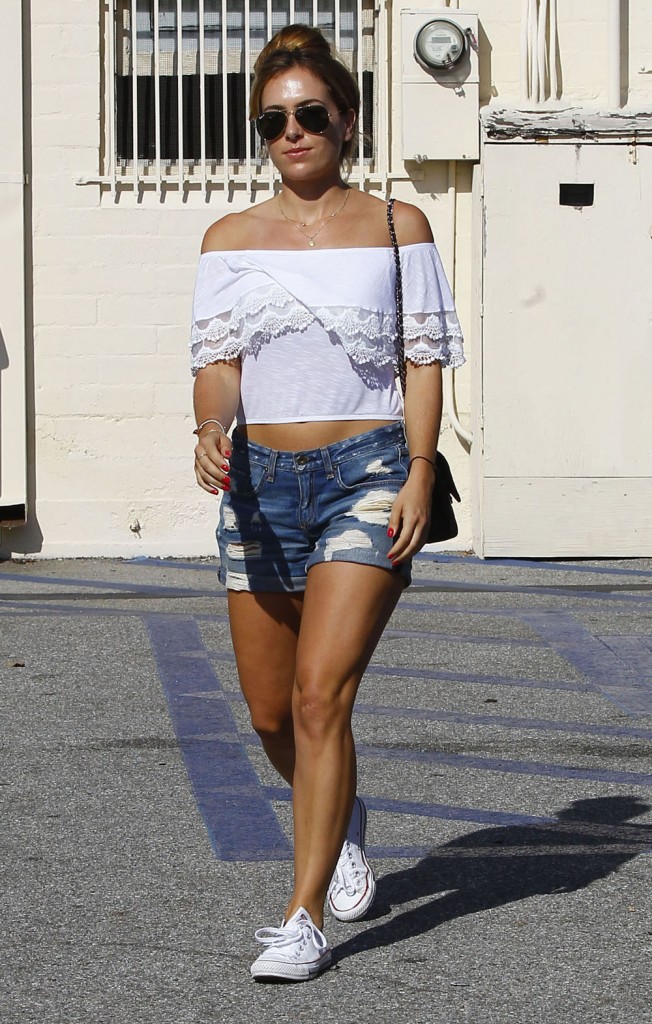 Meanwhile the nanny, Christine Ouzounian, continues to wear ridiculous outfits for the paparazzi. Check out her latest on Sunday, it's a tiered ruffled off the shoulder crop top paired with cutoff distressed jean shorts and tennis shoes. She takes casual fug to a new level. On Friday Ouzounian wore skinny jeans and a track jacket and then on Saturday she was in a white sleeveless dress with a belt and sandals. She's really enjoying this, you can tell.
TMZ reports that an adult film company has offered Ozounian a million dollars to play Batman in a Batman vs. Superman p0rn parody. I don't think she'll take the role, but she loves luxury goods. Affleck better throw some more money at her just in case.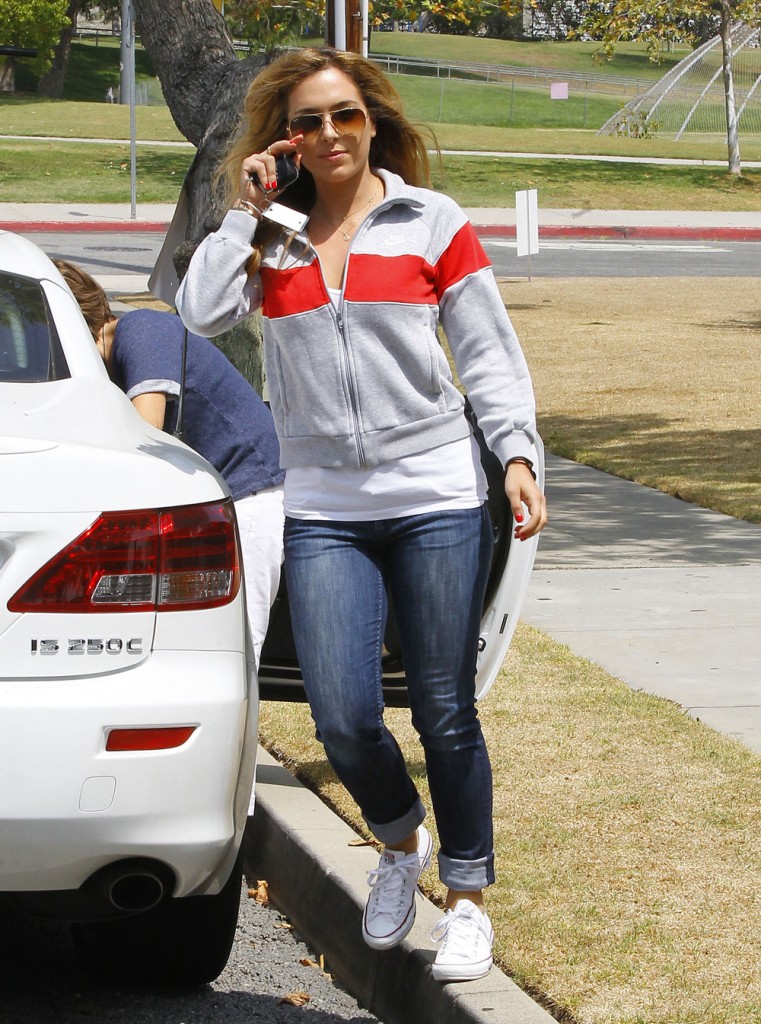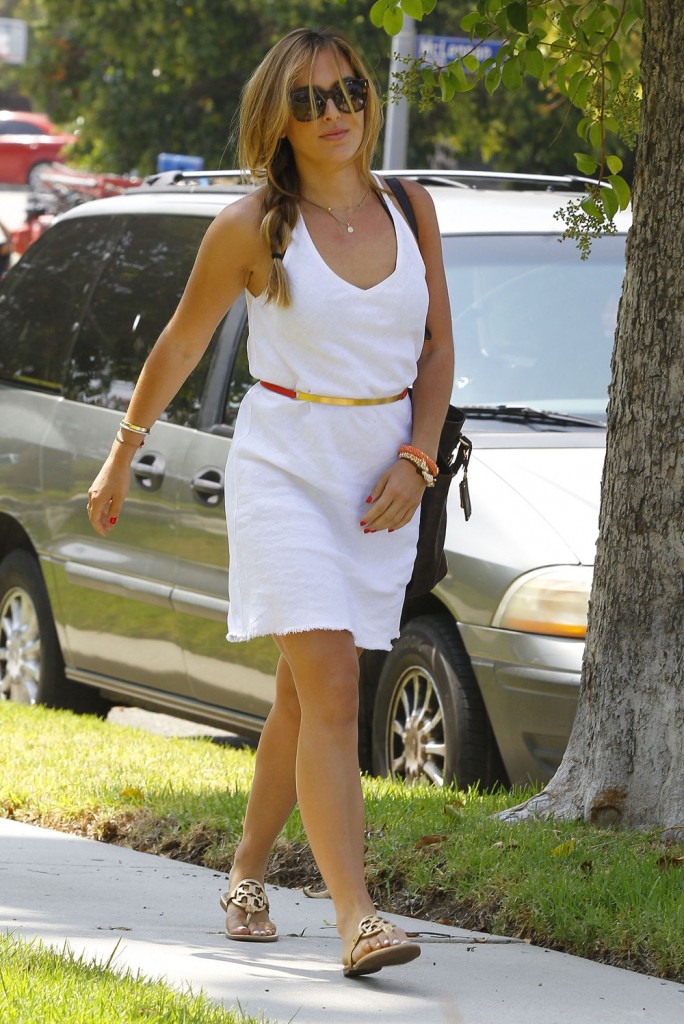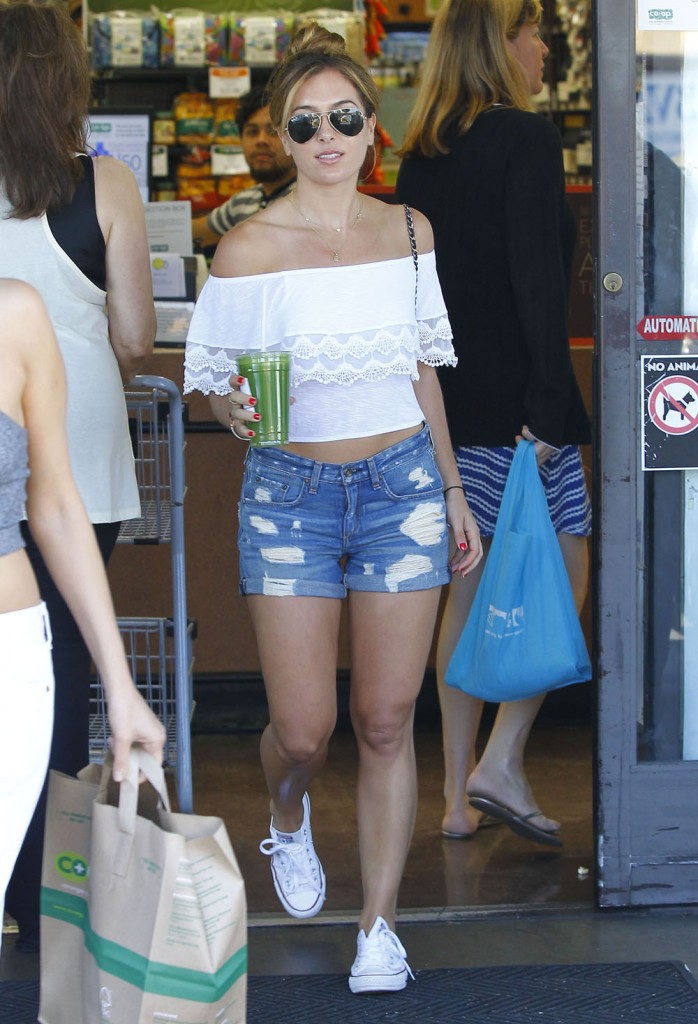 Photo credit: FameFlynet, WENN.com and Pacific Coast News