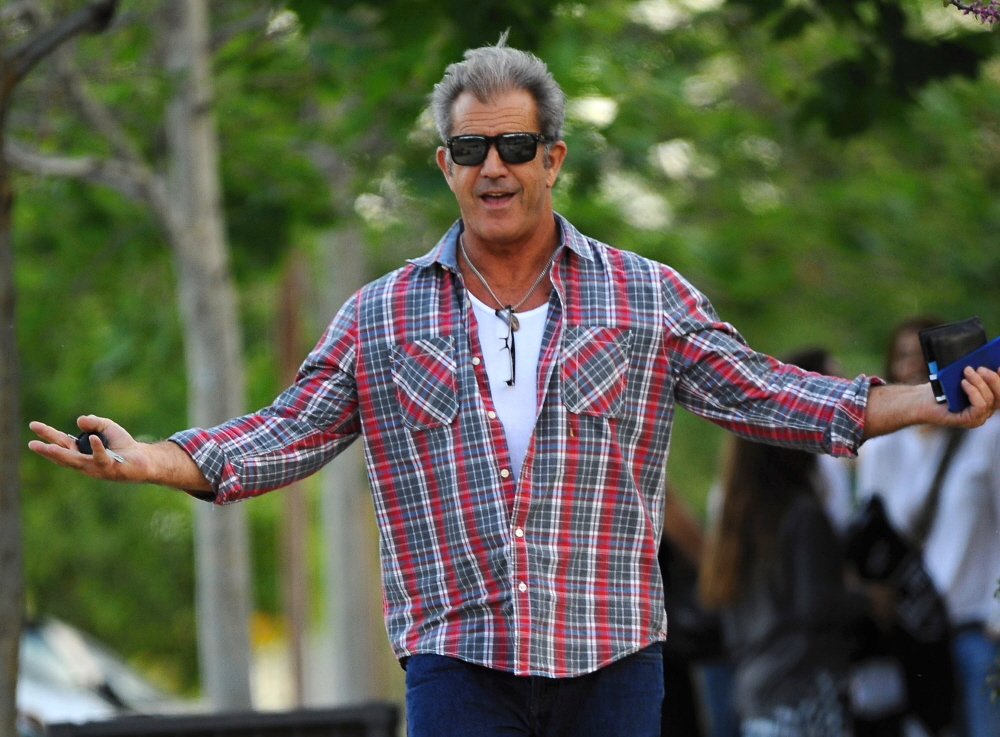 The other day, I was seriously thinking to myself, "God, it's been so long since Mel Gibson called someone a 'glum c—t' and threatened to choke someone out if they didn't blow him in the Jacuzzi." It's almost as if I willed it, I swear. Anyway, Mel is Sydney, Australia right now. He took his young girlfriend, 24-year-old Rosalind Ross, for a little working vacation, it seems (Mel is set to make a movie in Australia soon). The Daily Mail had exclusive photos of them over the weekend – go here to see. While it didn't seem like Mel and Rosalind were posing their asses off for the photographers, you can tell that they're aware that they're being photographed and they seem rather ambivalent about it.
Then, just one day later, a photographer with Australia's Daily Telegraph was trying to snap some photos of Mel and Rosalind. And everything went sideways. The photographer is a woman named Krista Miller and she told her story to her newspaper:
Kristi Miller was subjected to a tirade of profanity that only ended when the Oscar-winning actor's young girlfriend, Rosalind Ross, intervened. Miller had captured the couple, who were sighted for the first time together last week at Matilda, crossing the road in Oxford Street.

"I thought he was going to punch me in the face," Miller said. "He was spitting in my face as he was yelling at me, calling me a dog, saying I'm not even a human being and I will go to hell. He swore and called me a c**t. It was non-stop, he didn't even breathe."

Gibson accused Miller, 39, of "invading" his space and "disrespecting" him by taking the photograph.

"I took a photo of Mel and his girlfriend and when I turned around he shoved my back really hard," Miller explained. "It shocked me because I wasn't expecting it. I don't know if it was his hands or elbow."

Miller was shaken by the altercation outside Palace Verona Cinema on busy Oxford St, Paddington, and said she feared she would be pushed on to the road. Gibson, 59, held his clenched fist and stood over her with onlookers later stepping in to see if she was OK.

Ross, 24, a champion US equestrian vaulter, was by his side and was overheard apologising.

"He was backing me on to the road," Miller said. "It was only when (Ross) grabbed his shoulder and said, 'that is enough' that he stopped. She said, 'I'm so sorry, I'm so sorry'. They turned and crossed the road and walked off."
The Daily Telegraph notes that Miller reported the incident to the police and they are investigating the situation and hoping to find some CCTV footage of what went down, which makes sense because this seemed to have gone down in the middle of a busy road/sidewalk. It wouldn't even surprise me if Mel was aiming to push Miller into traffic.
As you can imagine, Mel's people are already trying to say that nothing happened at all. Mel's rep ran to TMZ and said: "Basically Mr. Gibson and his friend were being harassed by this photographer and he asked her repeatedly to stop, which she did not. There was never any physical contact whatsoever and the story being told by her is a complete fabrication of the truth." Yeah, that's the problem when you have a history of screaming at every woman you encounter and dropping C-bombs like candy. That's the problem when you have a history of abusing women. No one really believes it when your rep is like "nope, never happened!"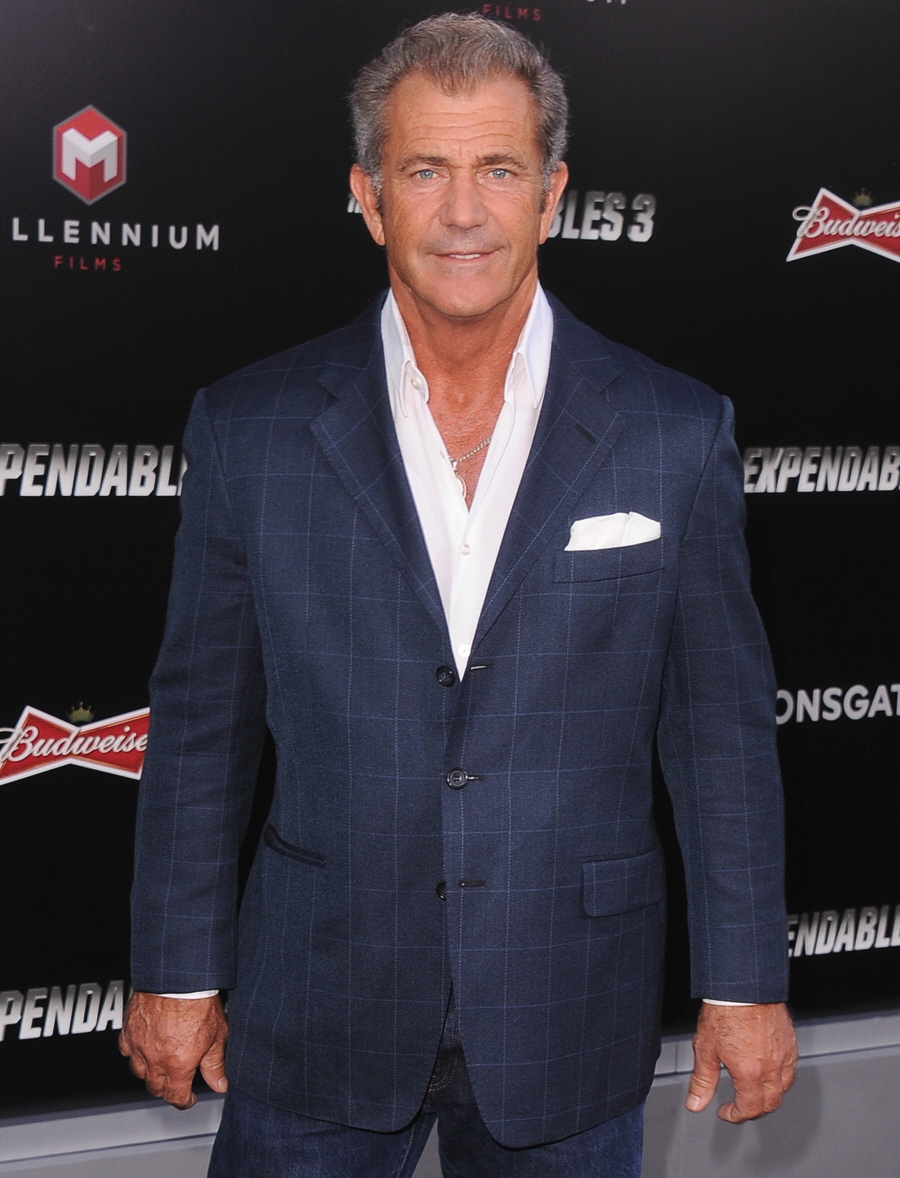 Photos courtesy of WENN, Fame/Flynet.