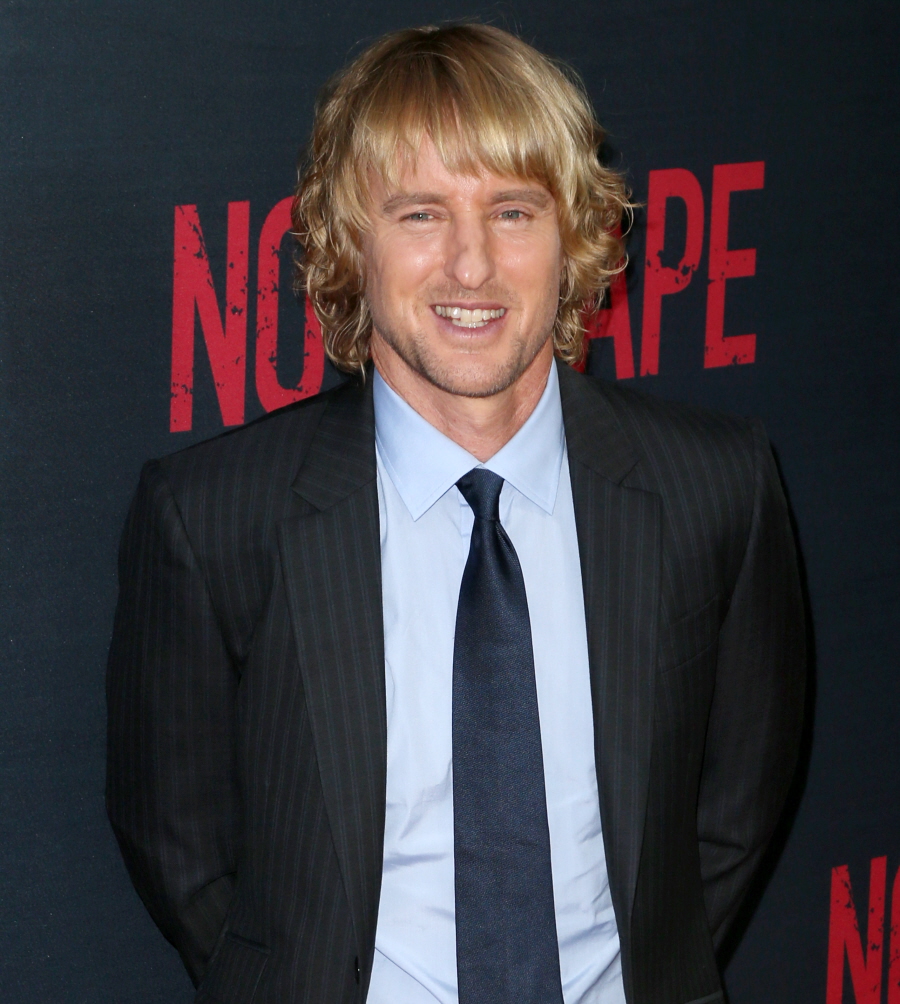 Do you know how rarely we write about the Butterscotch Stallion, Owen Wilson? We've only discussed him once this year. And in 2014, we only had one story about him, which is when he welcomed his second son with his ex-girlfriend/trainer Caroline Lindqvist (who was technically married when the child was conceived). I guess my point is that Owen Wilson is a quietly interesting person but he's so low-key that most of the time, professional gossips just sort of ignore him. Owen is promoting his new film, No Escape, these days. The film is about a family on vacation in an Asian country and they get caught up in some kind of coup in which rioters target Americans. It looks like a pretty stupid movie in general. To promote it, Owen sat down with the Daily Beast and he perked up just as soon as the conversation moved to subjects other than his film. Some highlights:
The premise of 'No Escape': "Having children, the idea of being in a strange, foreign country and finding yourself in the middle of all hell breaking loose—it seemed like an exciting story. I think when you have a kid, there is this kind of love that you've never really experienced where you'll do anything for them. Along with that comes that primal thing of wanting to protect your kids and worrying about them. Growing up with my dad, he had a lot of fun with us but there's a lot of stress in being a parent with little kids. Trips to get stitches, or if somebody broke their wrist, or if somebody got lost at the state fair—a lot of that kind of stuff that happens. This movie took that notion and puts it on steroids."

Though Owen is liberal, he enjoys Donald Trump: "You can't help but get a kick out of him, and I think part of it is we're so used to politicians on both sides sounding like actors at press junkets—it's sort of by rote, and they say all the right things. So here's somebody who's not following that script. It's like when Charlie Sheen was doing that stuff—like, wow! He's answering a question completely honestly, and in an entertaining way. You sort of feel he could be a character from Network."

He thinks Trump is a showman: "I don't know if I'm not taking it as seriously as I should. But when he said he was going down to the border and he showed up at a press conference and said, 'Now I'm going out to the border and I hope I'll see you later'—sort of suggesting that it was so dangerous that who knows if I'll see you later… I don't know, it was just funny to me. The guy is a showman. You have to sort of get a kick out of the guy. It is entertaining, for sure. That's why people are tuning in. You can't honestly believe he really could be president, do you? I have a hard time believing that… that still seems so far away. That doesn't quite seem realistic to me. But talk to me in a few months. We'll see."
He also chats a bit about the Zoolander sequel and how weird it was to do the sequel considering the first film was not any kind of box office success. As for his comments about Trump… I actually think Owen summarized it perfectly. It's entertaining, terrifying and frustrating but Trump is putting on a good show and he really is the Charlie Sheen of political candidates. That's sort of a perfect way to think about Trump.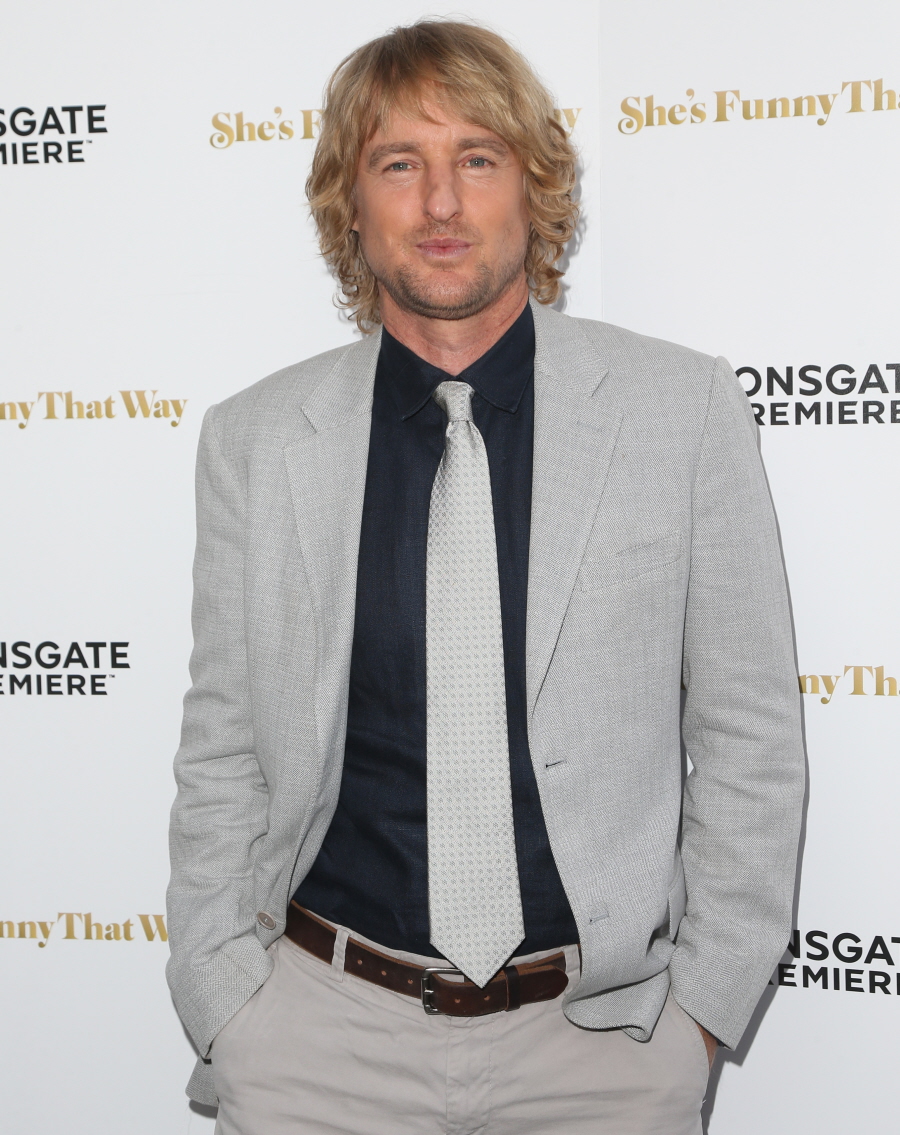 Photos courtesy of WENN.