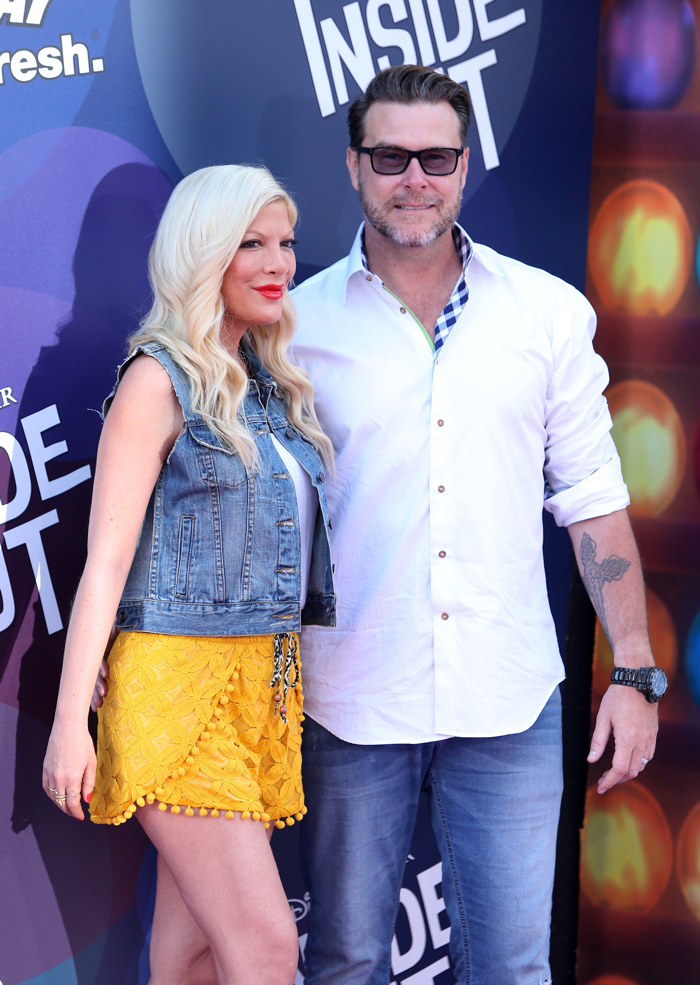 We haven't heard much lately from Tori Spelling, ever since she fell into a hibachi grill. I assume she and Dean McDermot are still blowing through wads of cash, and god knows where they're getting money (probably Candy Spelling). Tori has toned down her attention-seeking antics quite a bit since True Tori ended, but she'll be back. Oh, and she also got the facial to end all facials yesterday, just in case you needed a reason to not get a facial.
However, Tori has heard all about the Ashley Madison hack. All the reality show husbands, from Jersey Shore's Jionni to that creep Josh Duggar, have one. So Tori figured Dean must have one too. She certainly searched the database for Dean's name and (surprisingly) came up empty. Radar says Tori's going ballistic on Dean and scouring his computer for proof that he belonged to the site:
The source said, "As soon as it became news that the Ashley Madison website had been hacked, and that users' names were being released, Tori got into a vicious fight with Dean. Convinced Dean had an account on the site, Tori began poring over previous credit card statements looking for proof."

She found none, and Radar has confirmed that none of McDermott's known email accounts can be found in the data dump, released Monday. But the source said Spelling wouldn't drop it.

"Dean handed over his laptop computer for Tori to look over," the source said.

After he admitted to cheating on her with Toronto brunette Emily Goodhand in 2013, "He understood why Tori was questioning him," the source said. "But after six hours, they were still fighting about it! Dean has had enough of Tori's doubts and questions, and has declared there was never any involvement with the website."
[From Radar Online]
None of Dean's "known email accounts" were found in the data dump, right? Yet it takes only a few minutes to set up a new alias or create a new email account altogether. Dean probably had an account, but that would be the least of this couple's problems right now. Mary Jo Eustace just sued Dean for thousands of dollars in unpaid child support. Neither Dean nor Tori is bringing in money, so yeah. They're still a mess, and Tori may have dropped this Ashley Madison hint to Radar for some press.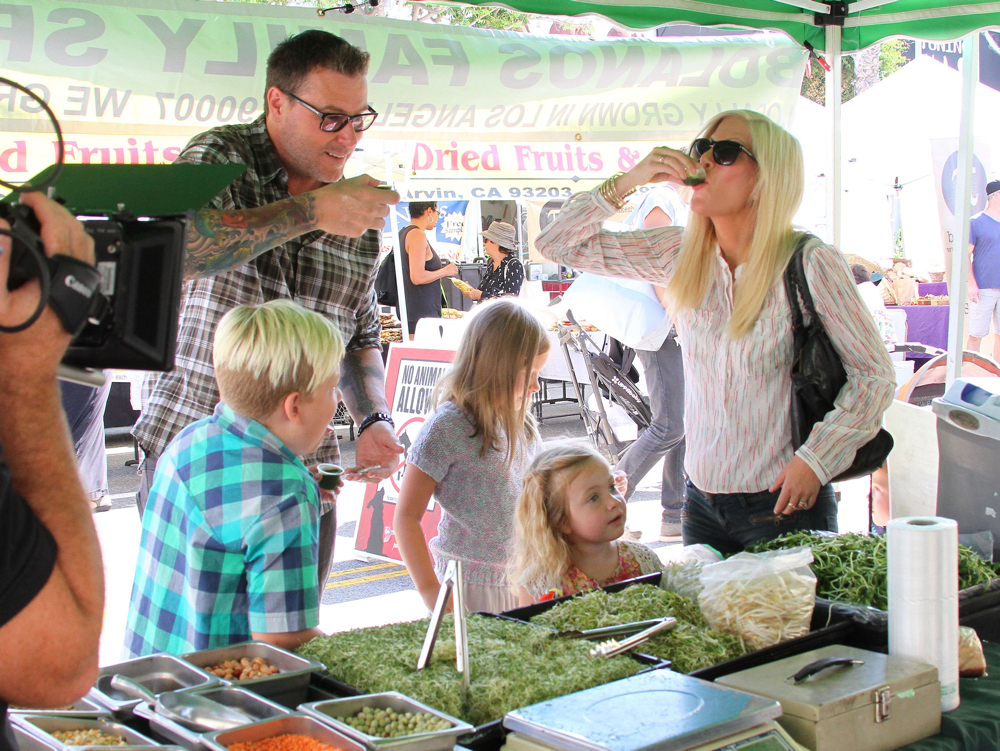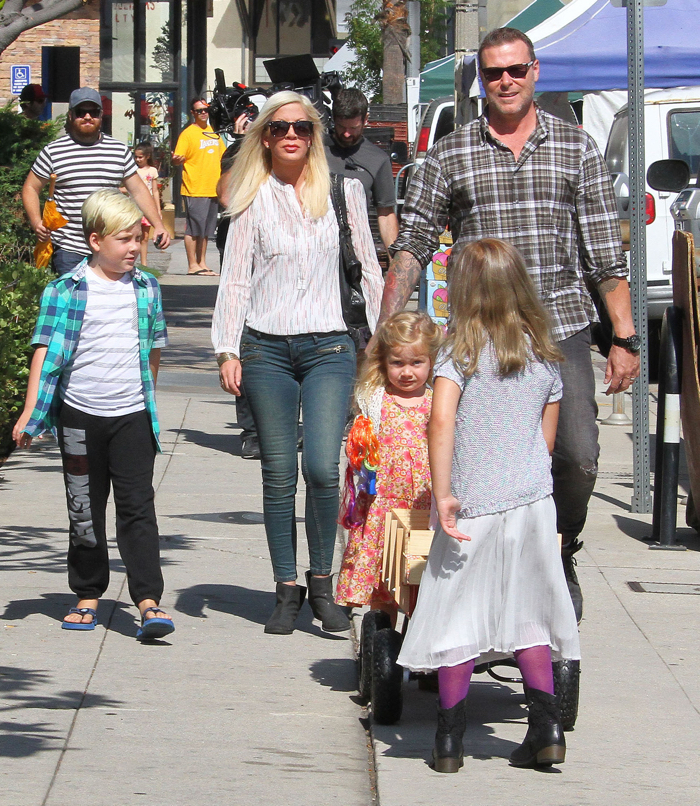 Photos courtesy of Fame/Flynet & WENN