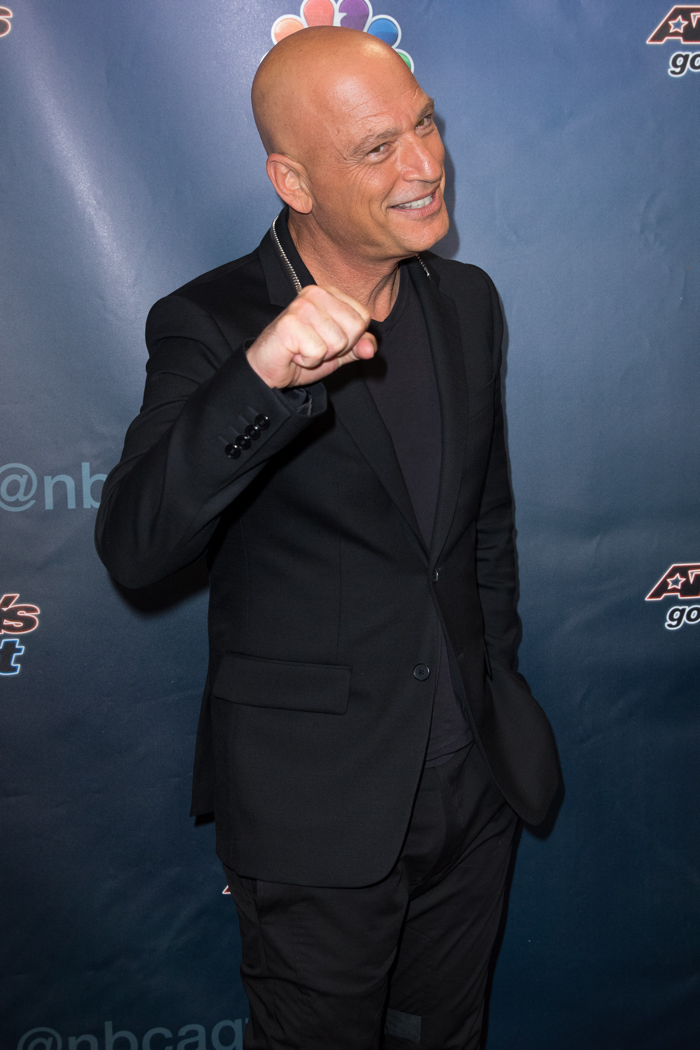 There was a controversy last night during a live broadcast of America's Got Talent, which is perhaps the most attention the show has ever received on Twitter. I guess Howie Mandel stepped in it by making a bulimia joke, which couldn't be edited out before it hit the airwaves. This is all very bizarre, but there was an act called The Regurgitator (Stevie Starr), who was an audience favorite. His talent, obviously, is to swallow stuff and throw it back up. Howie, who was perhaps trying to cope with what he witnessed, said, "this would probably come out wrong, but you, sir, make bulimia entertaining."
Howie didn't think before speaking. I'm not making excuses for his remark, but he was probably freaking out inside — with his rampant OCD on red alert — while trying to cope with the presence of possible bodily fluids in his presence. Twitter got a little upset at the joke:
Did @howiemandel really just say, "you make bulimia look entertaining?" Sorry but jokes about eating disorders should never be made.

— emily jane. (@em5793) August 26, 2015
Honestly can't believe @howiemandel made that kind of comment on live television. Many people suffer from bulimia & its not a joke #AGT

— haylee chura (@haylee_chura) August 26, 2015
Since this was a live broadcast, Howie was able to see the social media reaction to his ill-advised comment He preempted a later show segment to say, "I just want to take a second to apologize." He then apologized on Twitter. Is all forgiven?
I am NOT perfect. I make mistakes. I sincerely apologize to everyone who was offended.

— Howie Mandel (@howiemandel) August 26, 2015
Here's the video clip of the segment where Howie cracks the bad joke.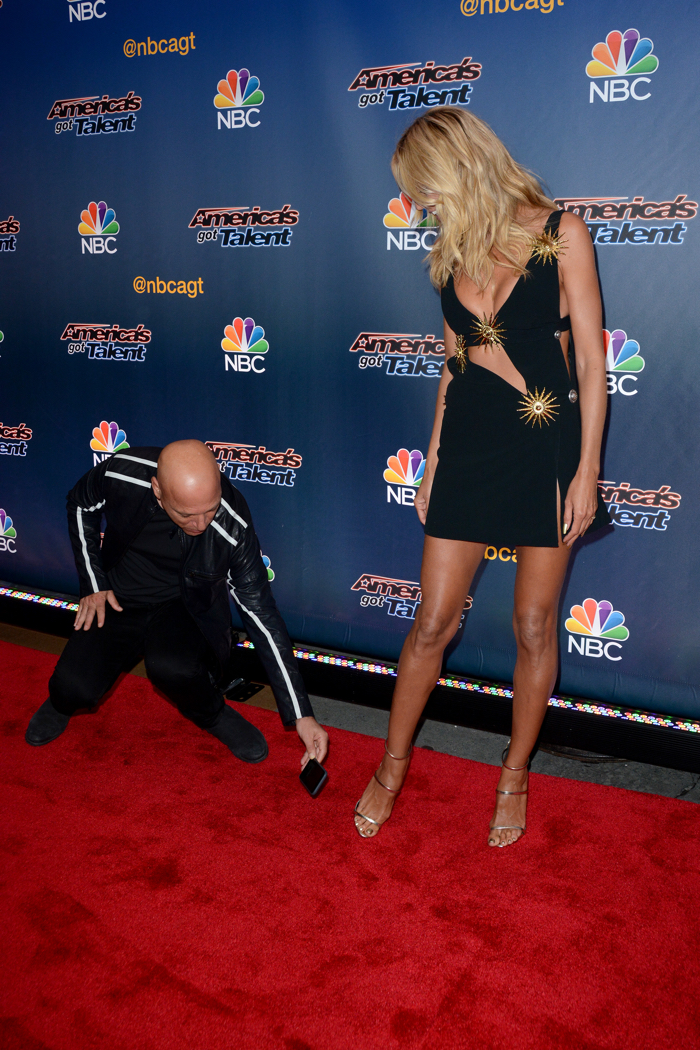 Photos courtesy of WENN