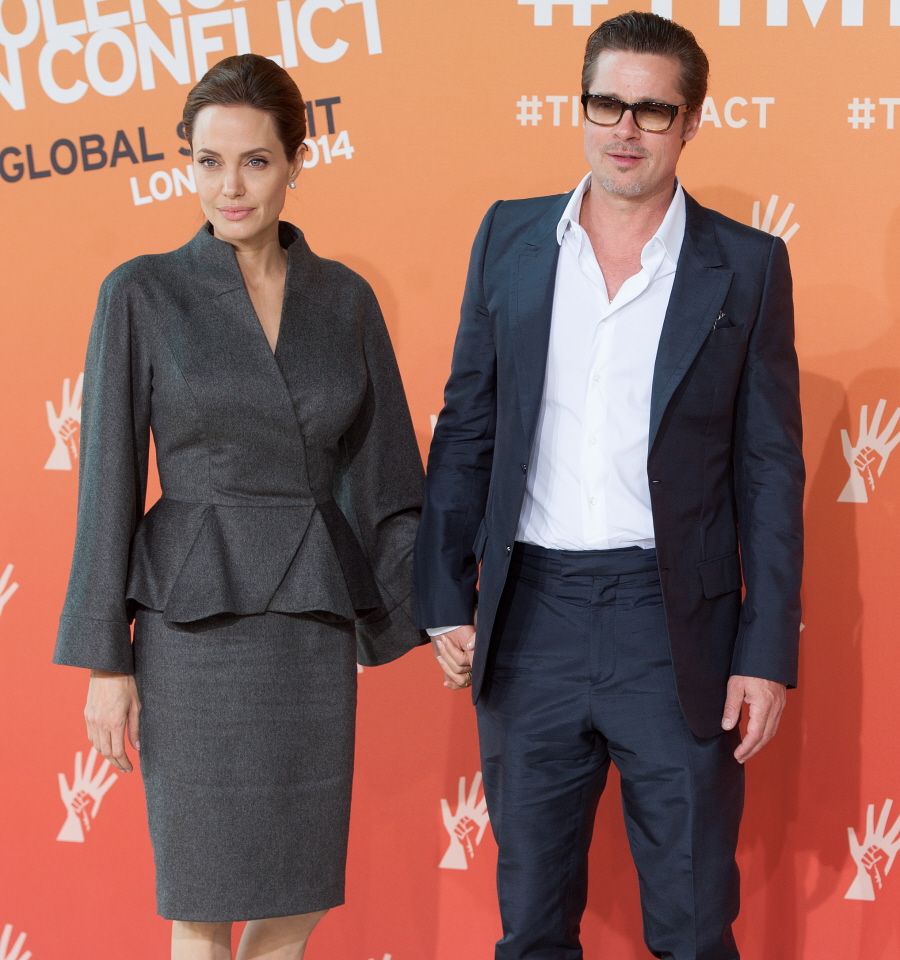 Back in the day, Angelina Jolie owned a really beautiful converted farmhouse in Berkshire, England. She fell in love with the area when she was filming Lara Croft, and for a while, England was her home. Then she met Brad Pitt and suddenly she didn't spend a lot of time in Berkshire. I guess she sold the farmhouse at some point in the past decade, which is too bad because now Brad and Angelina are looking to relocate on a semi-permanent basis in England. They're shopping for some decent real estate in London, which… I mean, good luck with that. Even though Brad and Angelina are very well-off, they're balking at the London real estate prices.
Angelina Jolie and Brad Pitt are selecting a new residence. "They're house hunting in London," says a source in the new issue of Us Weekly. "Angie wants to slowly immerse herself in E.U. politics."

Though the parents of six toured a $39 million, seven-bedroom Westminster mansion in June, they have yet to produce the pounds to buy it. Explains the source: "It's a huge investment. Neither of them wants to throw down that amount of cash."

The couple were also in London in late June so that Jolie could attend a luncheon as part of her work on UK foreign policy and her ongoing campaign to end sexual violence in war crimes. While there, the pair also had tea with the Duke and Duchess of Cambridge, a Kensington Palace spokesperson told Us exclusively at the time. "They discussed their shared interest in combatting the illegal wildlife trade."

There's no rush to make the big move, though. The By the Sea director, 40, isn't interested in making "a sudden career change," adds the source. "She doesn't want to lose her directing momentum."
Moving to London has always seemed like it would make a lot of sense for them, especially since Brad and Angie have both filmed several projects in England in the past five years. But in that time, they always rented. While I'm sure Angelina does want to immerse herself in EU politics, maybe she also wants to spend more time in a country that Dame'd her. Dame Angie wants to live in a country that will refer to her as "Dame Angelina" all the time.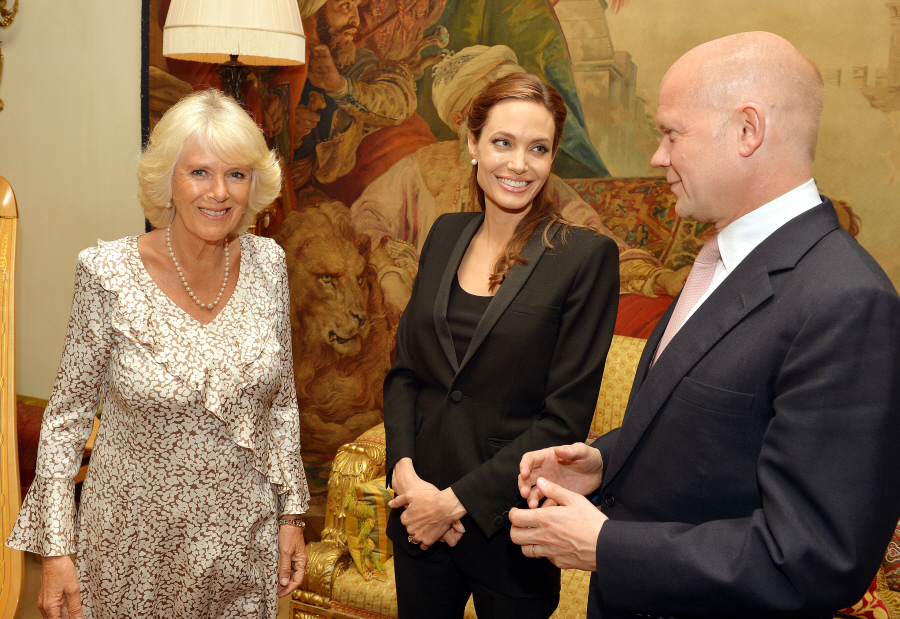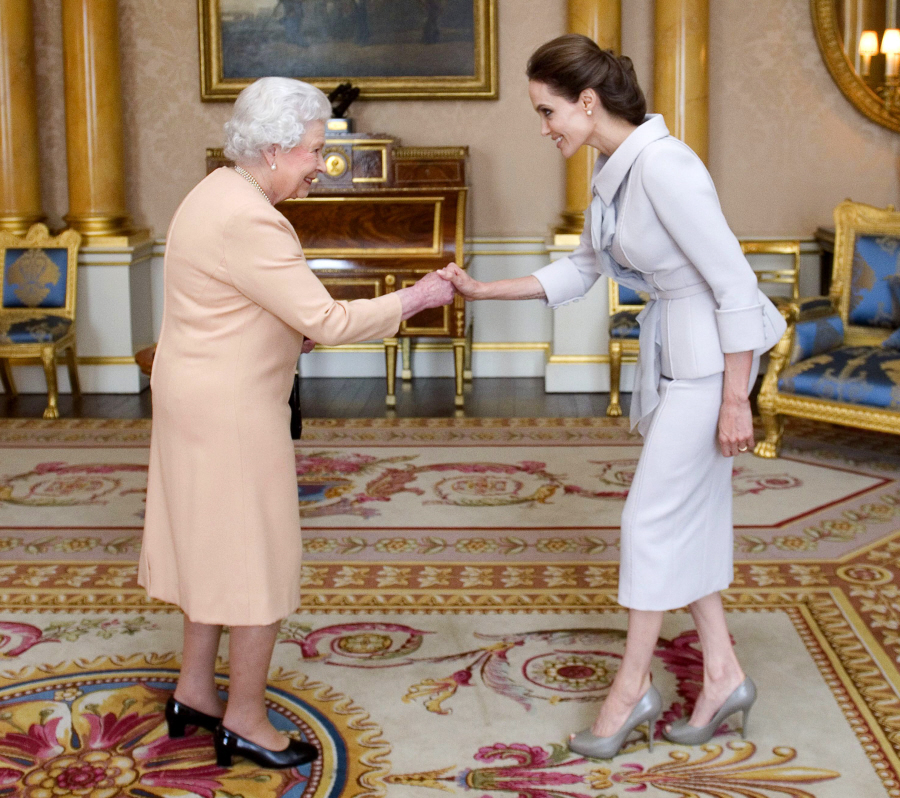 Photos courtesy of Joe Alvarez/WENN, WENN.