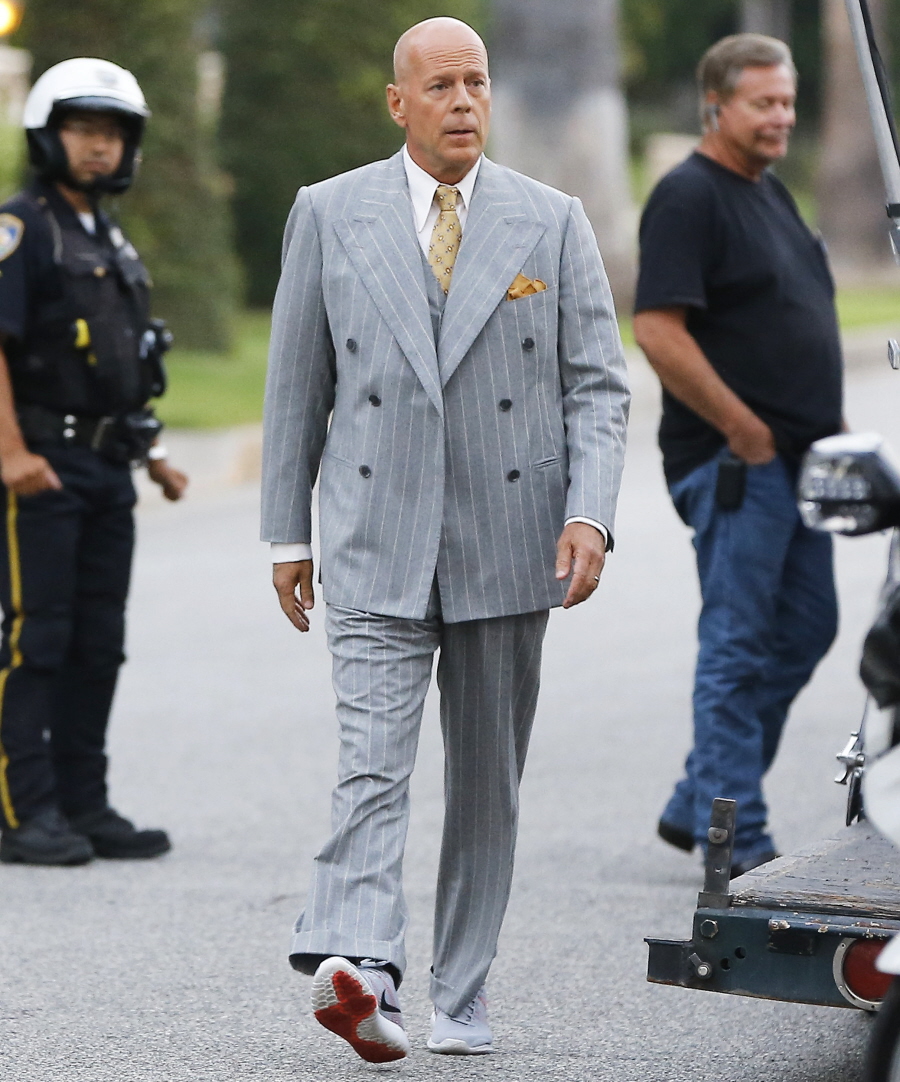 Bruce Willis has been on everyone's sh-tlist for a while now. I'm not sure when it really began. Was it when Kevin Smith devoted so much time and energy discussing how Bruce Willis is a total douche? Was it when Bruce acted like a total d-bag while promoting Red 2? Was it when Sylvester Stallone declared that Bruce was "greedy and lazy"? All of the above. And now Woody Allen has pushed Bruce out of his new film.
These photos are of Bruce hard at work on Woody's new film last week in LA. This is the same film with Kristen Stewart (dressed as a bobbysoxer), Jesse Eisenberg and Blake Lively. Bruce definitely filmed scenes for this film, he was fitted for costumes and everything. And still, Woody had enough. The official excuse was "scheduling," as in Bruce had to be in New York to rehearse for his stint on the Broadway adaptation of Stephen King's Misery. Bruce was still at work on the film as of Tuesday, which caused Vulture to note: "Actors tend to notice scheduling conflicts before they begin filming." Then, unsurprisingly, The Wrap's Jeff Sneider tweeted this response:
.@Roberts13Chris He got fired so don't hold your breath…

— Jeff Sneider (@TheInSneider) August 25, 2015
So, yeah. Woody Allen fired Bruce Willis. Was it for cause? Probably, but we don't know for sure. How much of a d-bag is Bruce Willis these days? Woody Allen is known as a "particular" director, but he's not known for driving actors to madness or anything. Woody gets his shot and then goes home for the day. Actors always say that Woody's sets are pretty quiet and breezy, so it's not like Woody and Bruce got into some huge screaming match or anything. My guess is that Woody simply didn't like Bruce's 'tude so Woody just fired him outright. Woody has already let it be known that he's going to quickly replace Bruce and resume filming immediately.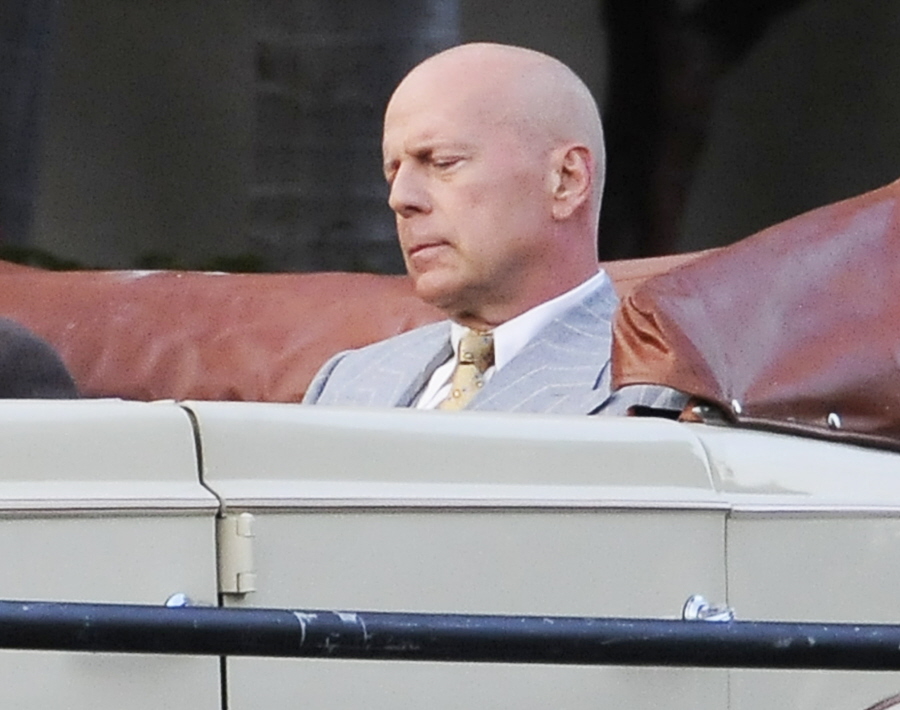 Photos courtesy of Fame/Flynet.