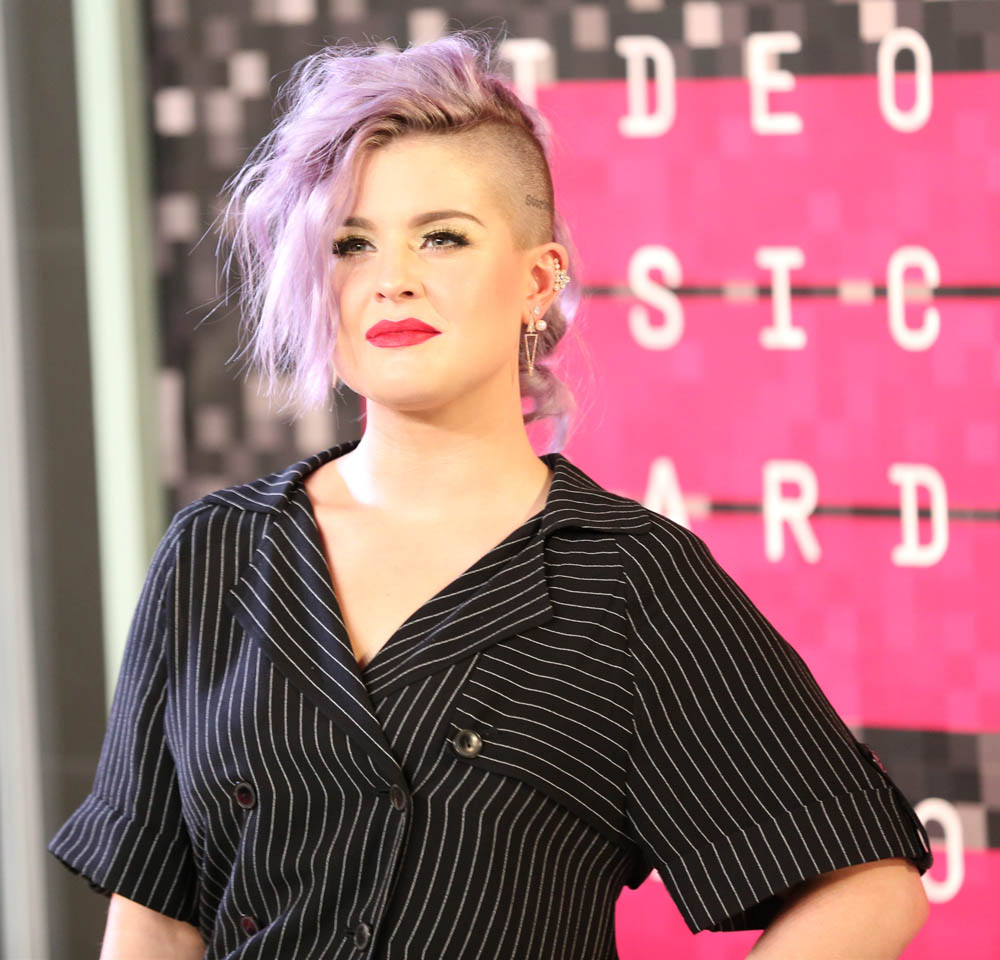 There were a lot of ridiculous outfits at last night's VMAs, but that's what the VMAs are for. Many attendees went bold and whimsical and some actually pulled it off. Miley Cyrus looked like a stripper clown 9 times out of 10, although we expect that from her. Kelly Osbourne hit the lowest note, in my opinion, in a shlubby black and white pinstripe suit that looked like it came off the rack from JCPenneys. (Credit: My mom.)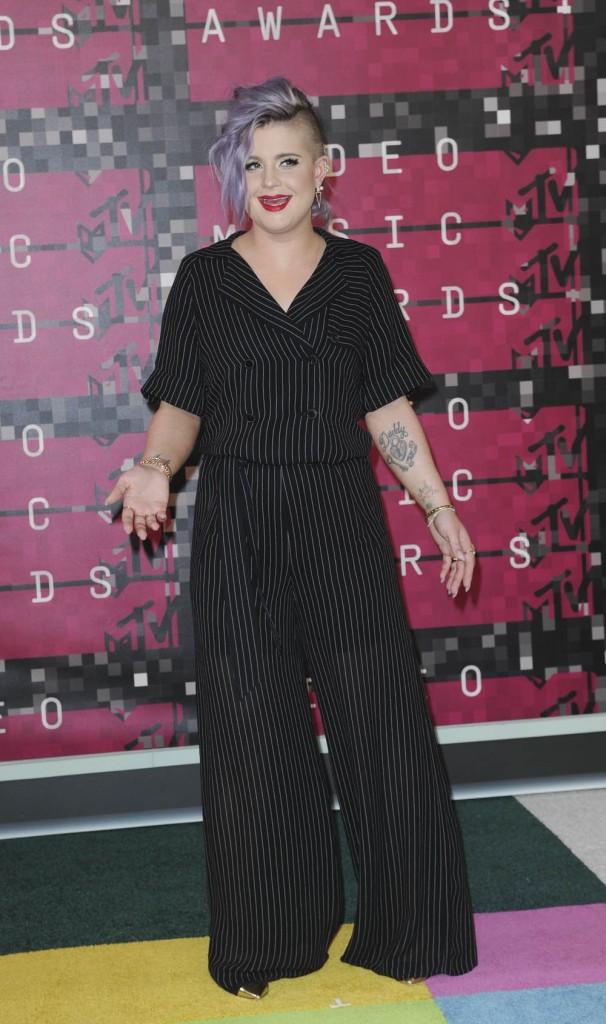 This is what Kelly wore to the rehearsal (below), a nice fitted black dress paired with a denim crop jacket. She would have looked perfect in this outfit and with this styling, so many other women were rocking denim and slicked back hair. Instead she put on a loose suit and mussed her lavender hair up like she just rolled out of bed an onto the red carpet.

Kelly is a fashion commentator whom I presumed was out of work until last night's appearance. When I searching on Twitter for an ID for her suit (I still can't find the designer), I found a tweet from The Oscars that mentioned that Kelly called out Adam Levine for not getting his suit fitted. Hmmm.
It's also interesting to me that Kelly supposedly rehearsed with Nick Jonas for his performance of "Levels" during the preshow. She sort-of danced with him at one point but it came off as awkward and like he walked away before she was finished. US Weekly has a video of that moment.
Now here's how you do a pantsuit. This is Hailee Steinfeld in impeccable white Stella McCartney, surprisingly. She looks amazing. Hailee changed into a black V-neck sleeveless dress with a metallic bodice to introduce Demi Lovato's performance, and that look was similarly on point.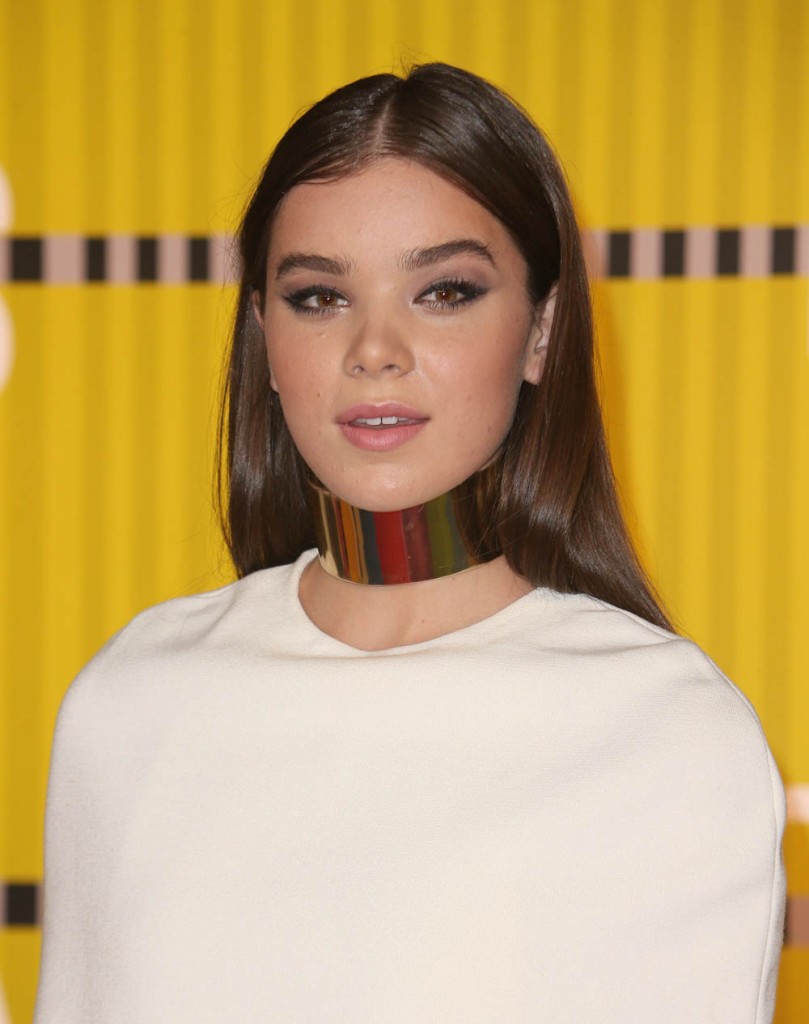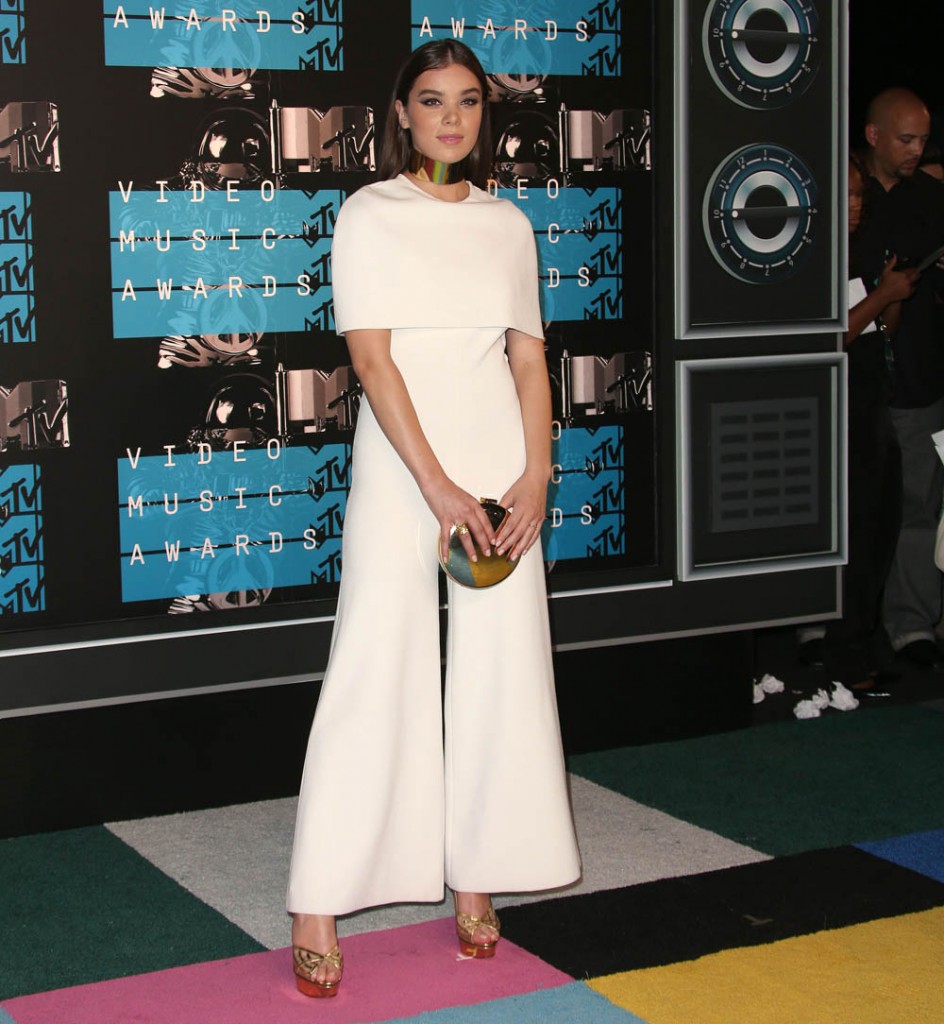 Halsey was pretty hot in a very revealing Galvan pantsuit. I feel out of touch for not knowing who she is, but I listened to some of her music on YouTube and I really like it.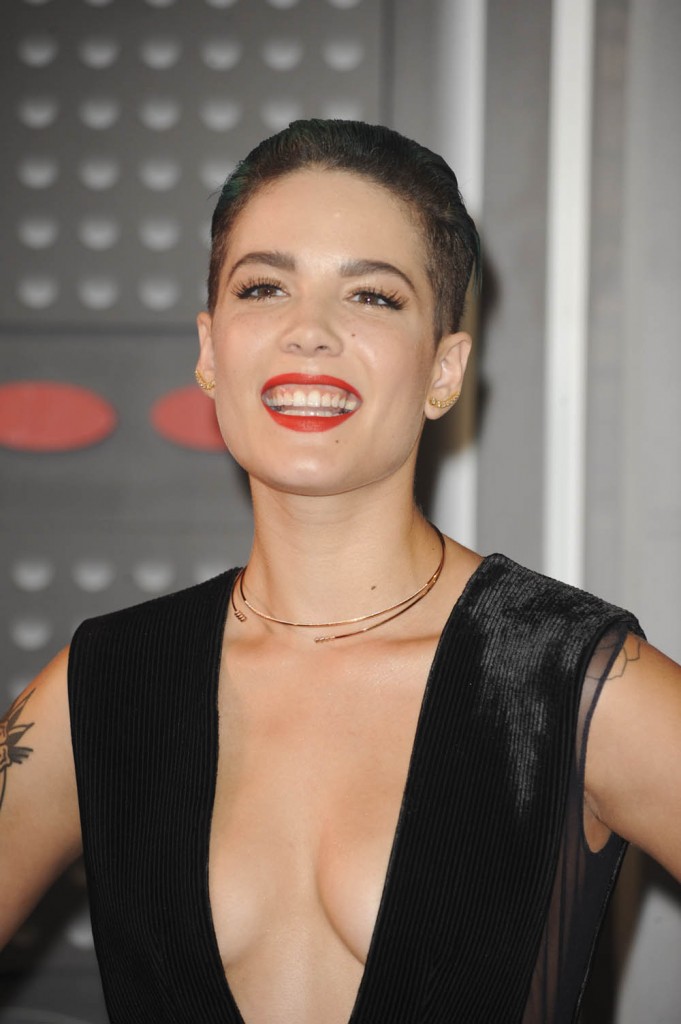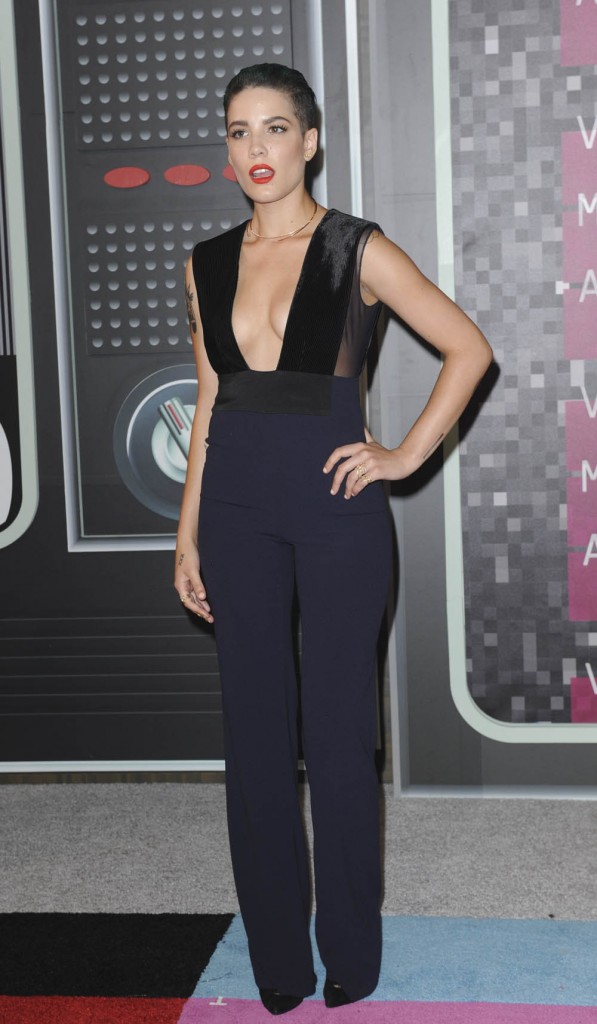 Kat Graham was in Versace and I just loved everything about this fun dress. Her styling is amazing and check out her clutch! (Incidentally, Bruno Mars's shirt was Versace too.)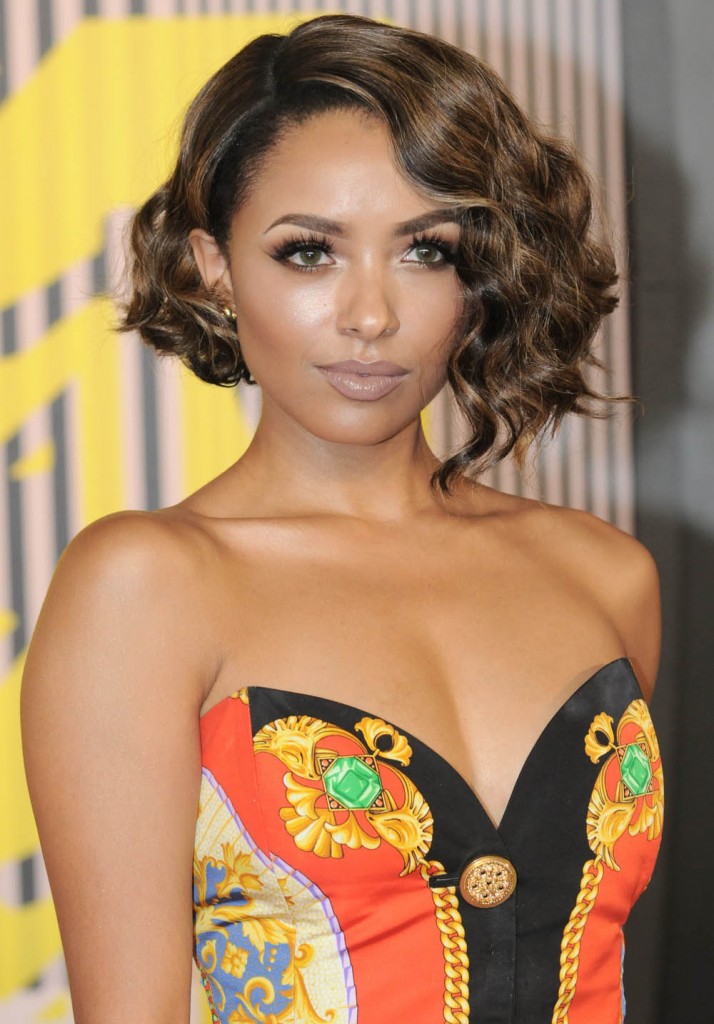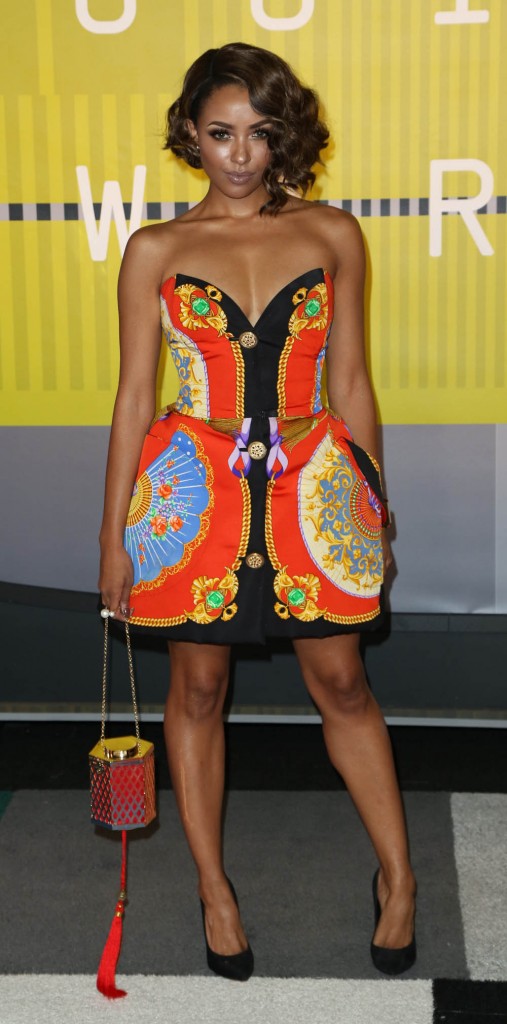 Bella Thorne was so try hard in this mint low cut backless Maria Lucia Hohan gown. This is not the right dress for this event, this is a movie awards show dress. Kat Graham did it right.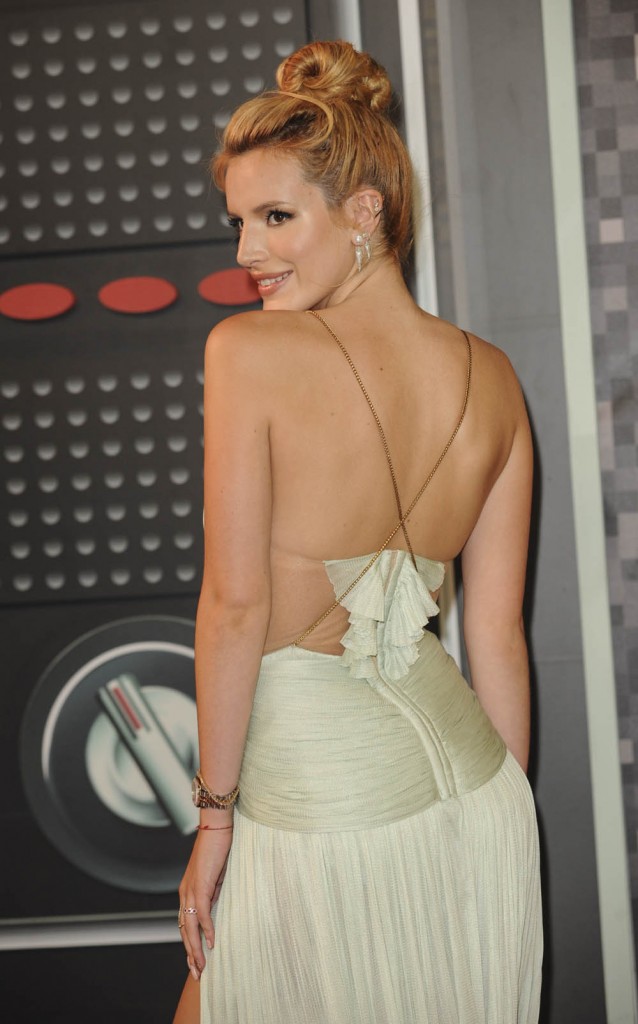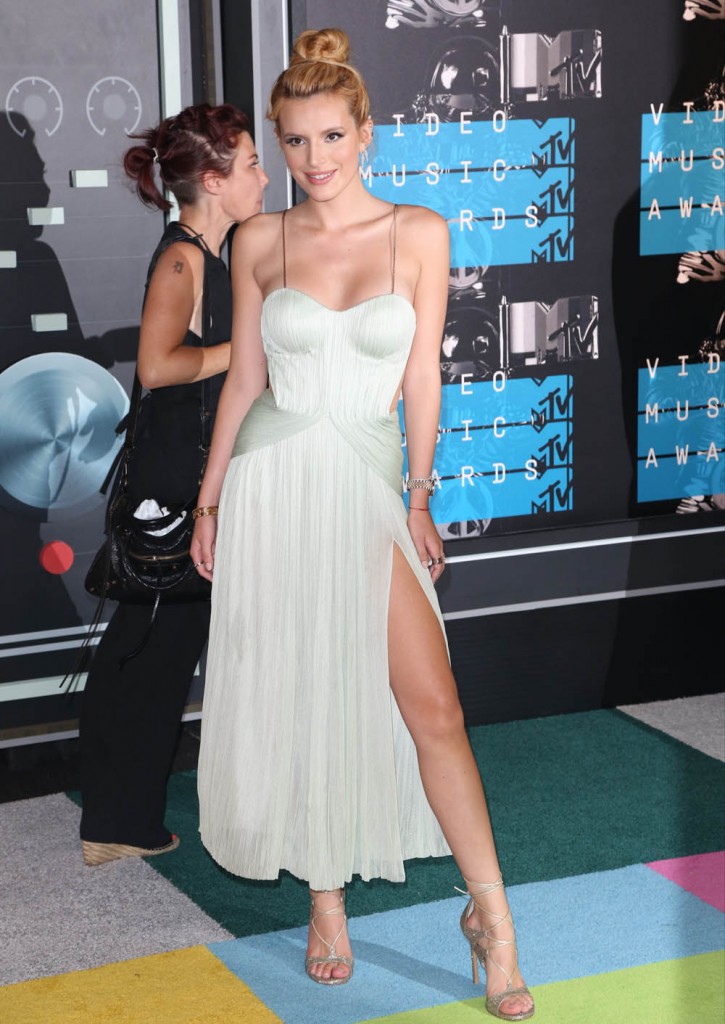 photo credit: FameFlynet and WENN.com