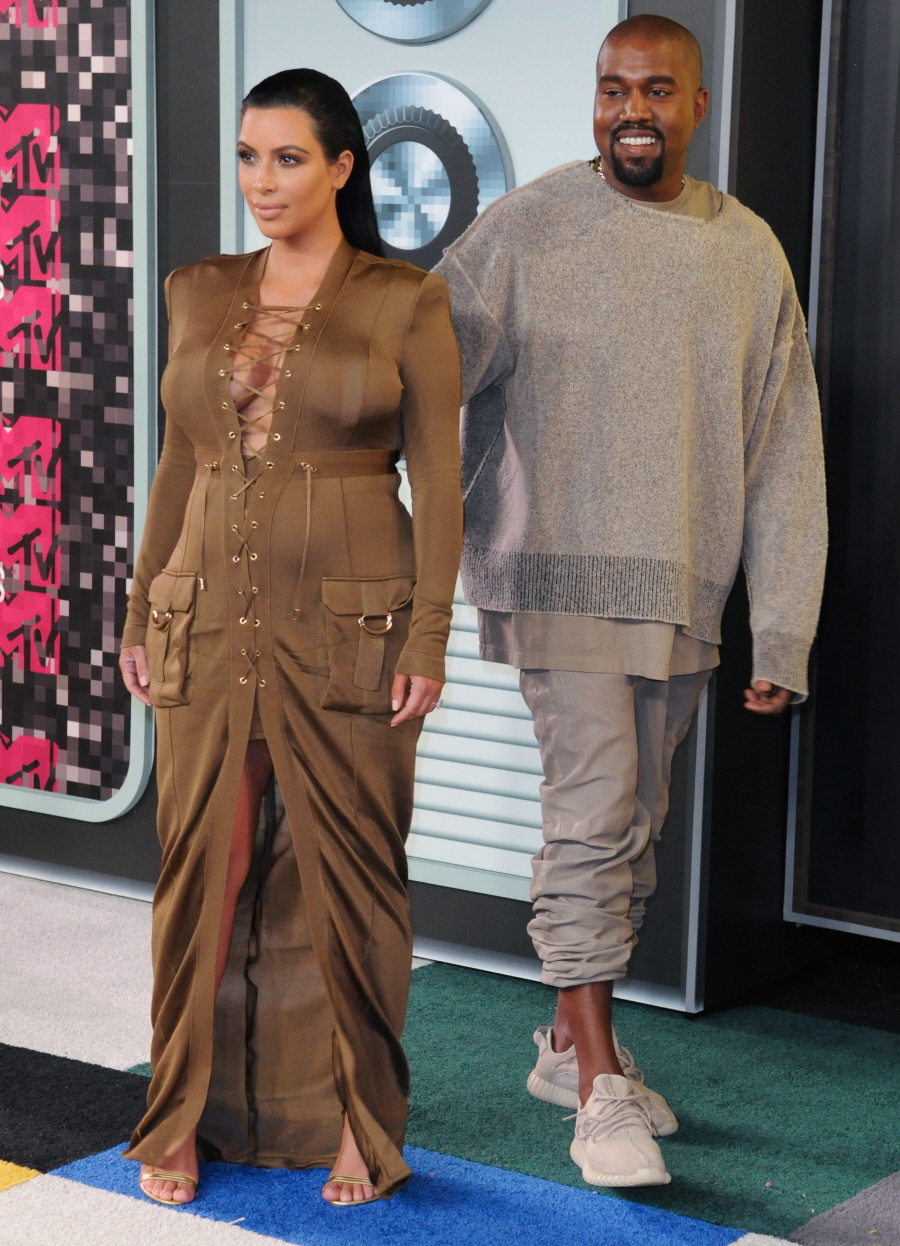 It was the best of Yeezy, it was the worst of Yeezy. Kanye West received the MTV Video Vanguard (something Michael Jackson Vanguard) Award last night. And everything was pretty amazing. First, the fashion. Kanye wore his Adidas by Kanye West line and looked sort of foolish. Kim Kardashian, his date for the evening, wore Balmain and looked absolutely terrible. Like, at this point, I really do feel sorry for her. Is Kanye still telling her what to wear? Or does she just have zero idea how to dress for her body while she's pregnant? The pockets on the hips make her look wider, the shoulder pads don't "even out" her belly at all and the color wasn't even that flattering. Poor Kim.
As for Kanye… his speech was a thing of beauty. Taylor Swift presented him with his award and she referenced the infamous moment, six years ago, when she met Kanye for the first time, which was when he grabbed her mic and Imma-let-you-finish'd all over her first VMA win. As I said on Twitter, Taylor was at her best in this moment. She was gracious and kind and it really does feel like water under the bridge on her side. Kanye's still thinking about it though. Kanye still thinks about how rude he was and how everyone hated him after that moment. The beginning of his speech is why I'm a Kanye Apologist – he really does feel things and he has this awkward and real moments of true vulnerability and it's fascinating to watch. Of course, then the Other Kanye came out and started riffing on standing up for art and artists. And of course Kanye is running for president in 2020. Sure.
Here are the full videos, including Samuel L. Jackson's narrated video with the haunting first notes of Kanye's "Runaway." Goosebumps!!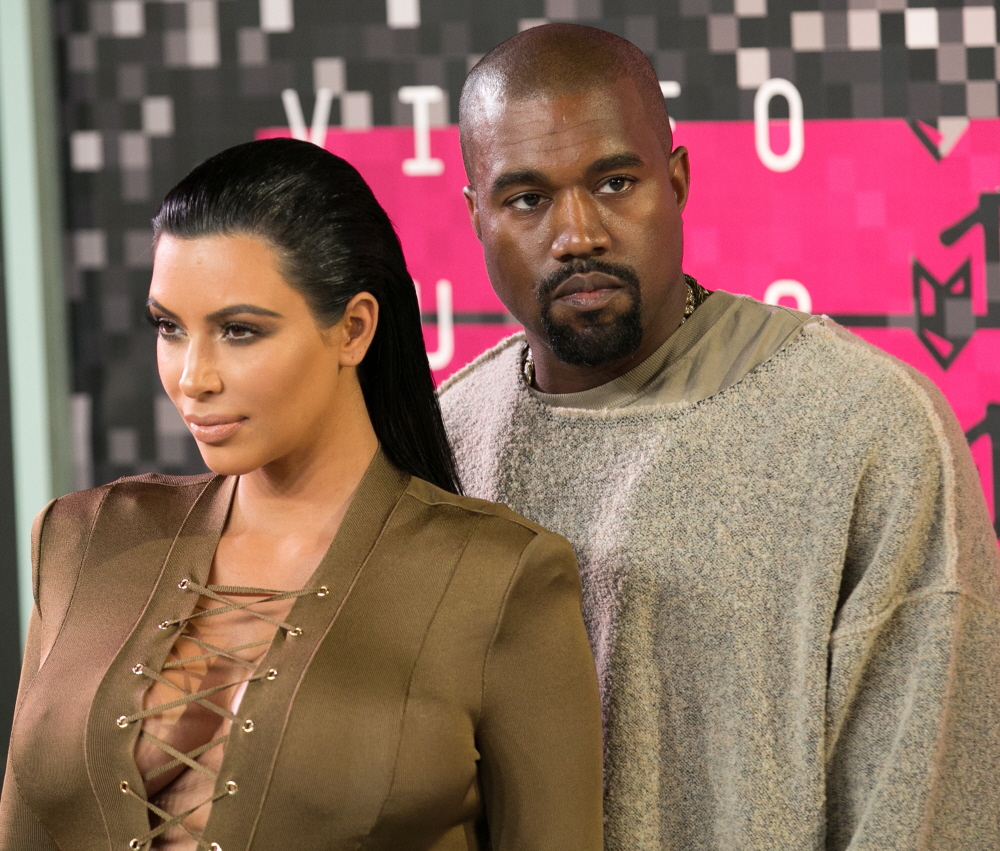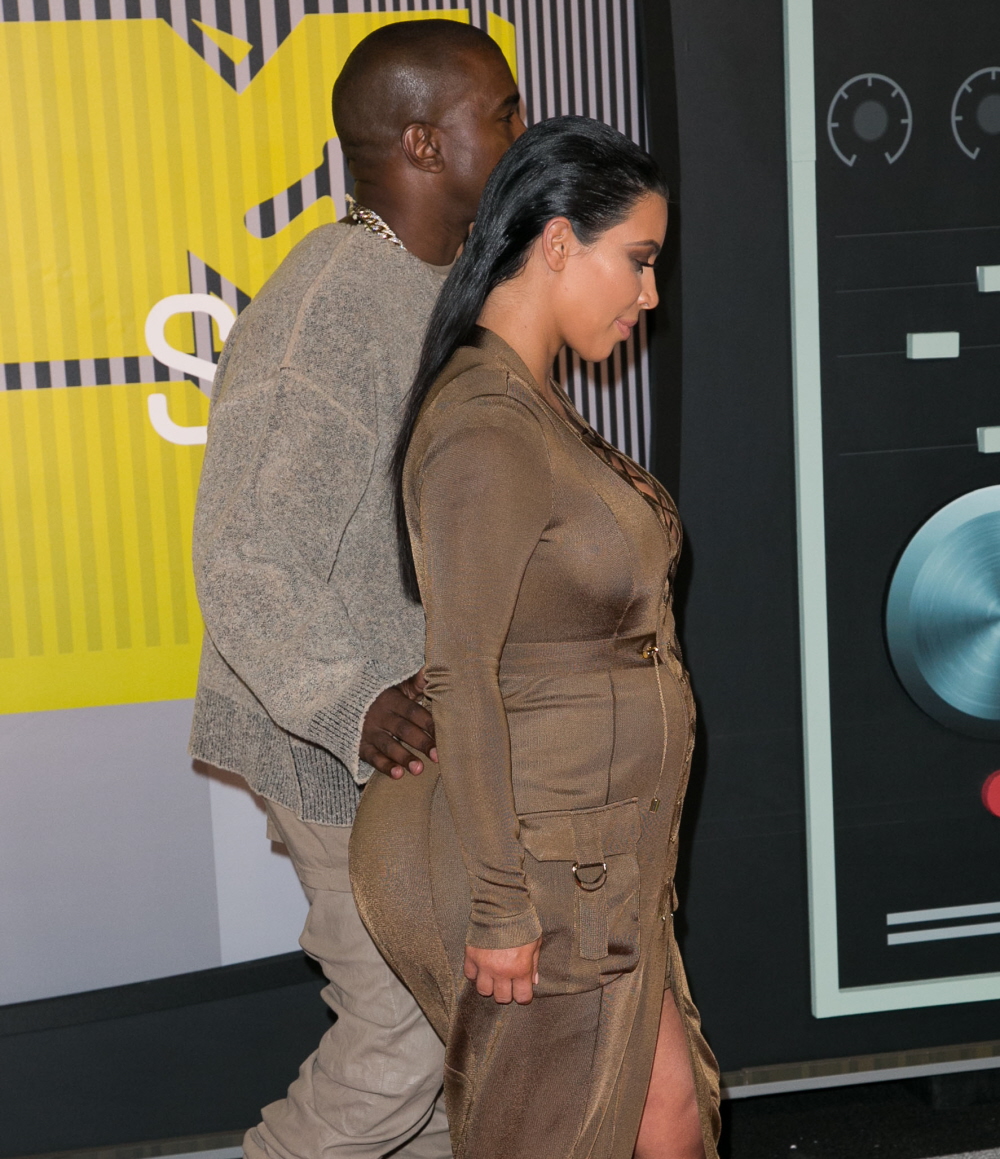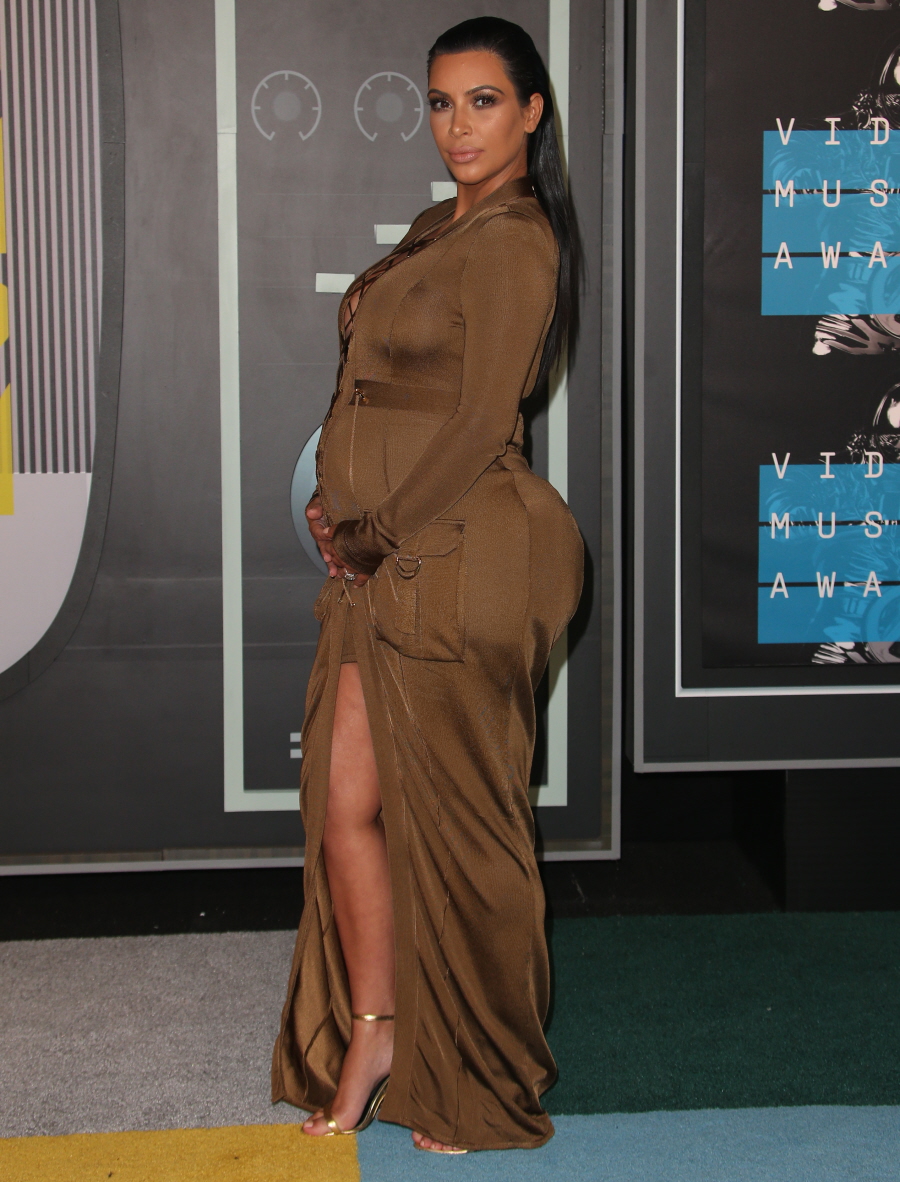 Photos courtesy of Getty, WENN.