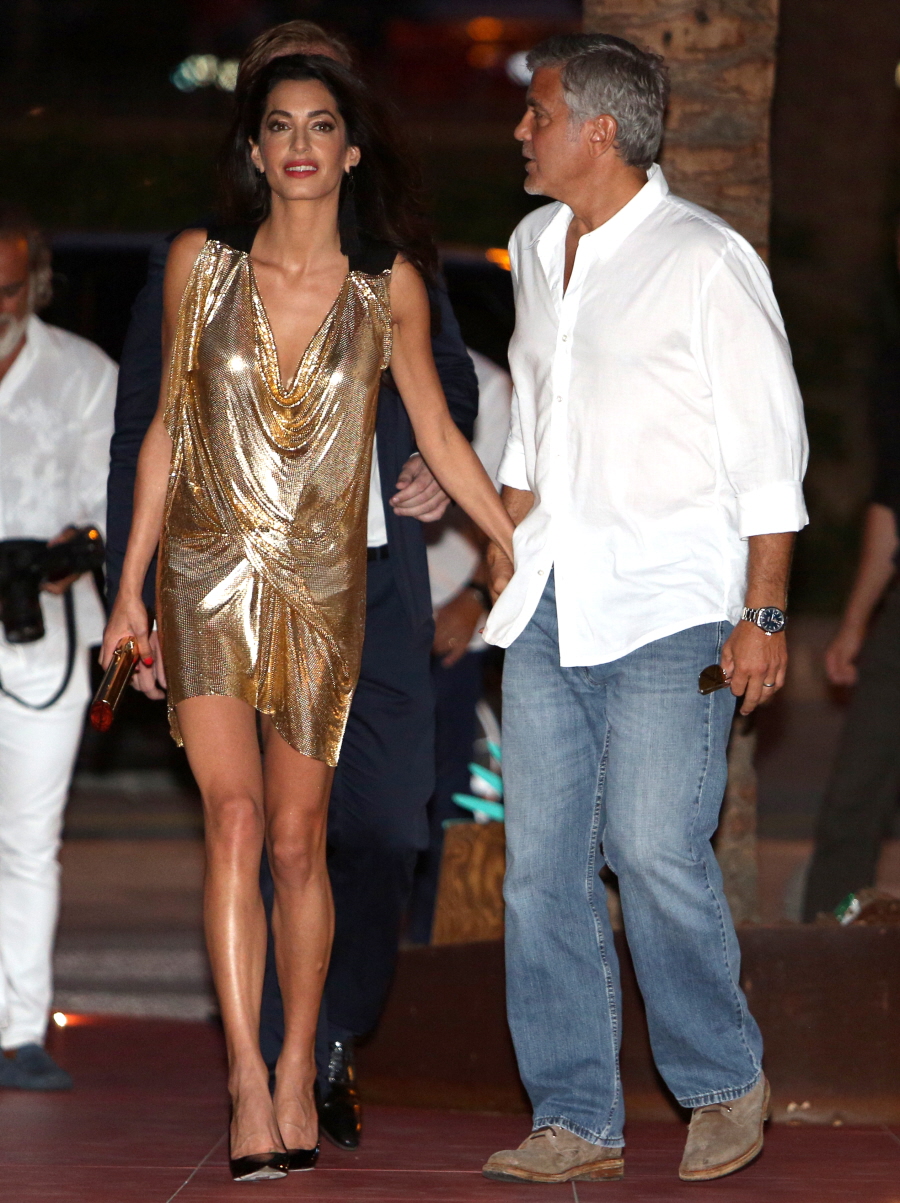 Amal Clooney said some words on Saturday. It's worth noting because her rare public statements have – to my memory – almost exclusively been about her work, her cases as a barrister, and various political issues she supports or does not support. George Clooney's press machine would have us believe that Amal is the most magical, most amazing human-rights barrister in the world, when the truth is she's a junior barrister at a prestigious London firm and she picks and chooses her cases and her caseload. Over the past year and a half, she really hasn't done that much barrister-ing, only joining in on a handful of prominent cases where Amal is one of many lawyers/barristers on a team. Which is why I've been calling her a "stunt-barrister" – I get the feeling that she's brought in to cases nowadays simply to raise the profile of certain issues.
One of her stunt-barristering cases is representing a Canadian journalist with Al-Jazeera who was arrested in 2013 and charged with being part of Muslim Brotherhood. Basically, then then-Egyptian government cracked down on the press and arrested many journalists, then trumped up some half-baked "evidence" for their "crimes." Amal's client, Mohammed Fahmy, is part of a group of three Al-Jazeera journalists arrested in the same sweep in 2013. On Saturday, the Egyptian court sentenced all three journalists to three years in prison. So, Amal said some words on behalf of her client:
"The verdict today sends a very dangerous message in Egypt," said Clooney after the ruling. "It sends a message that journalists can be locked up for simply doing their job, for telling the truth and reporting the news."

The 37-year-old said that every third party who had weighed in on the lengthy case said "there is no evidence to sustain any of the charges. And it sends a dangerous message that there are judges in Egypt who will allow their courts to become instruments of political repression and propaganda."

Clooney said that "there is a solution," and challenged President al-Sisi to take action and overturn the court's decision. Fahmy, Clooney's client, was Al-Jazeera's acting Cairo bureau chief at the time of his arrest, according to the AP. The other men sentenced were Australian journalist Peter Greste and Egyptian producer Baher Mohammed, according to the AP.

Fahmy and Mohammed were present for Saturday's ruling, while Greste was sentenced in absentia, as he was deported from the country back in February, reported the AP. The Muslim Brotherhood, the group the men were allegedly assisting, was outlawed in Egypt after President Morsi was overthrown amid mass protests against his rule two years ago.
It's interesting that Greste was already deported, and I'm assuming this verdict means he will never be able to return to Egypt. Amal's client, Fahmy, could have been deported as well, as he is a Canadian national. There was some hope by his legal team that they could have quietly worked that out, but I guess not. Here's my question: do you think Amal could have done more for her client? Or was she too busy summering in Lake Como and shilling tequila in Ibiza?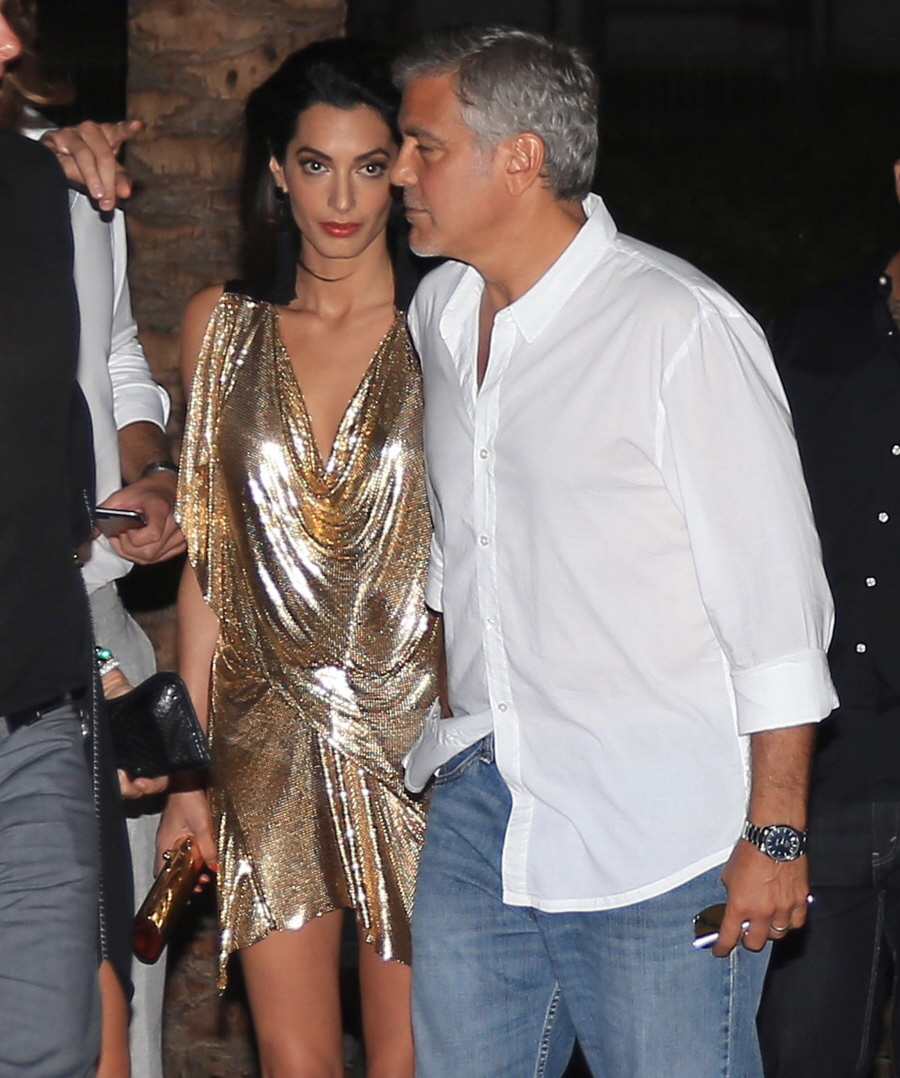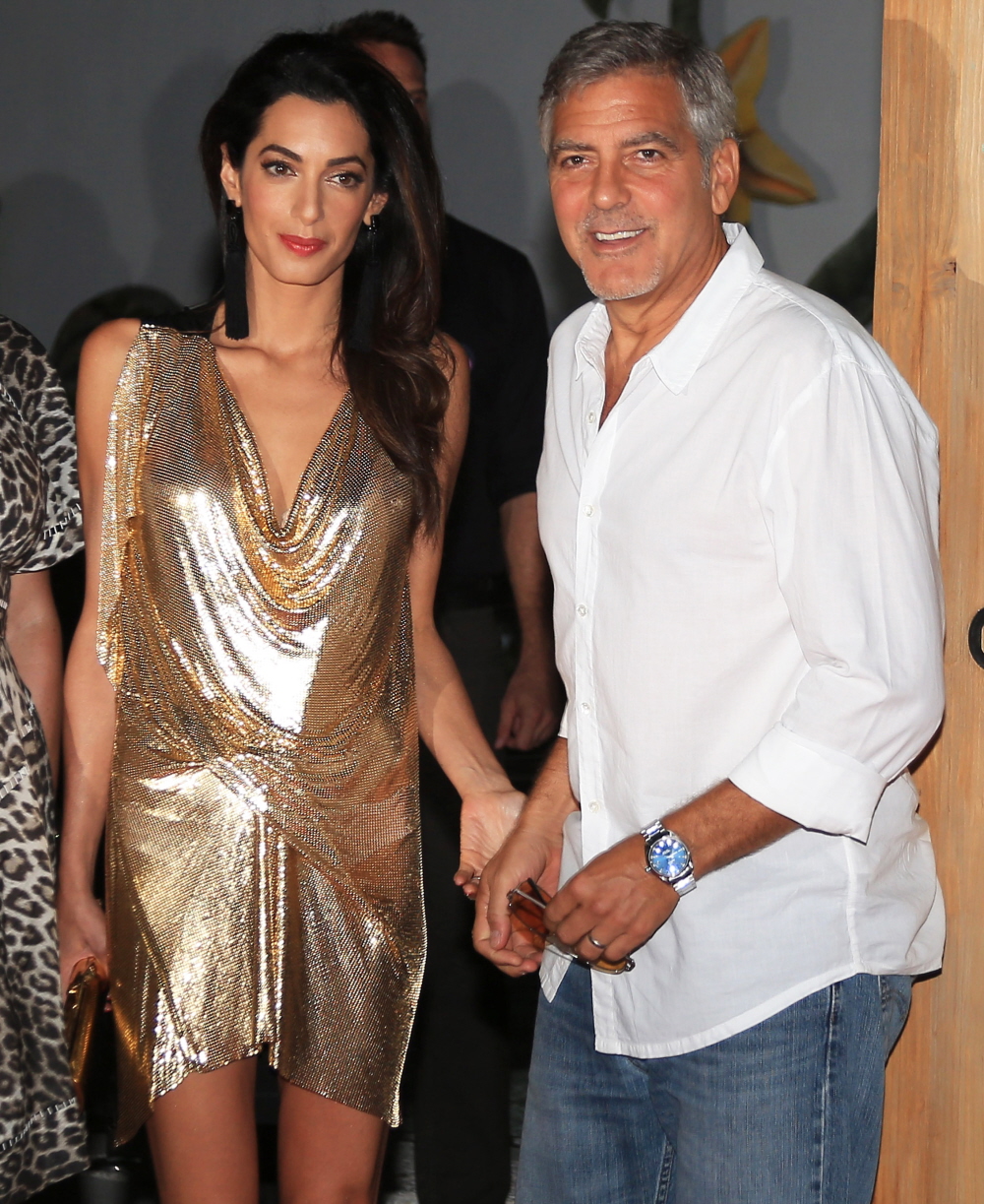 Photos courtesy of Fame/Flynet and WENN.