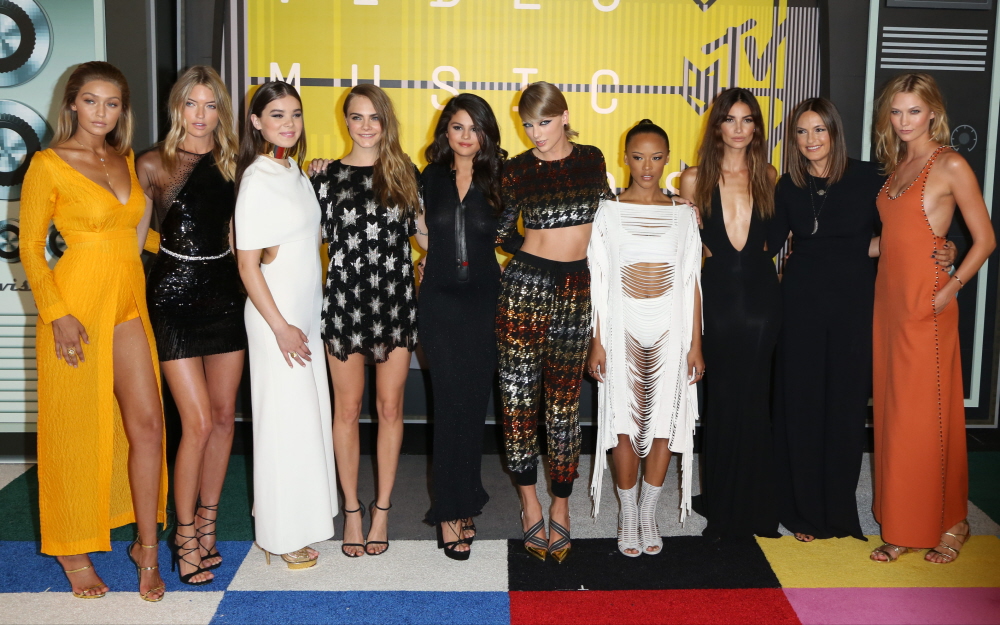 As I said earlier, Taylor Swift rolled up to the VMAs with her "Bad Blood" girl-squad, because Mean Girling Katy Perry never goes out of style. There is an element of "I'm so amazing, all of my girls drop everything to be my dates to the VMAs" about Taylor which is just so… infuriating. Anyway, let's talk about the fashion of the Girl Squad.
Gigi Hadid in Emilia Wickstead. This was my least favorite look from the squad, and I genuinely think Gigi is a beautiful girl. I don't get why she chose this utterly bizarre Wickstead dress (that looked like a bathing suit and cover-up). I don't get why she was so fake-tanned either. It was like she thought she was going for a strong "editorial look" but these photos hurt my eyes.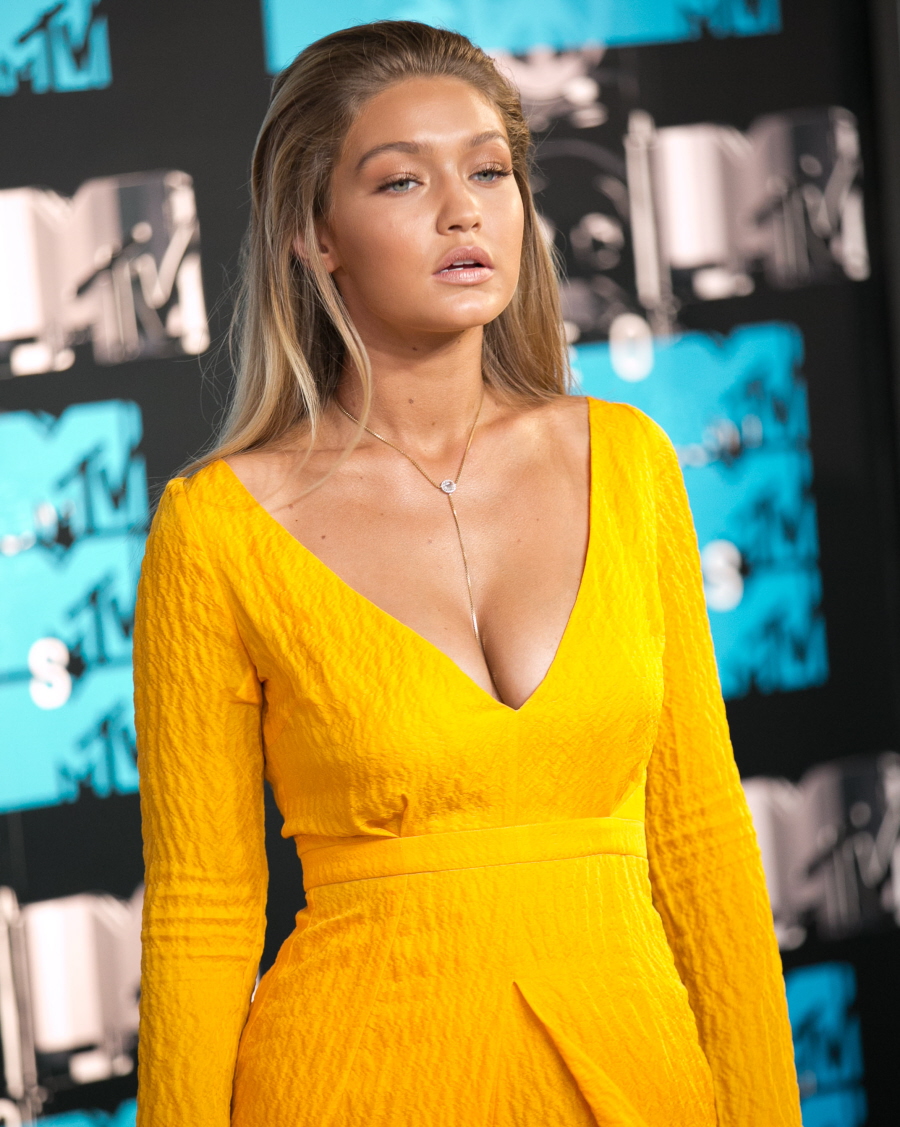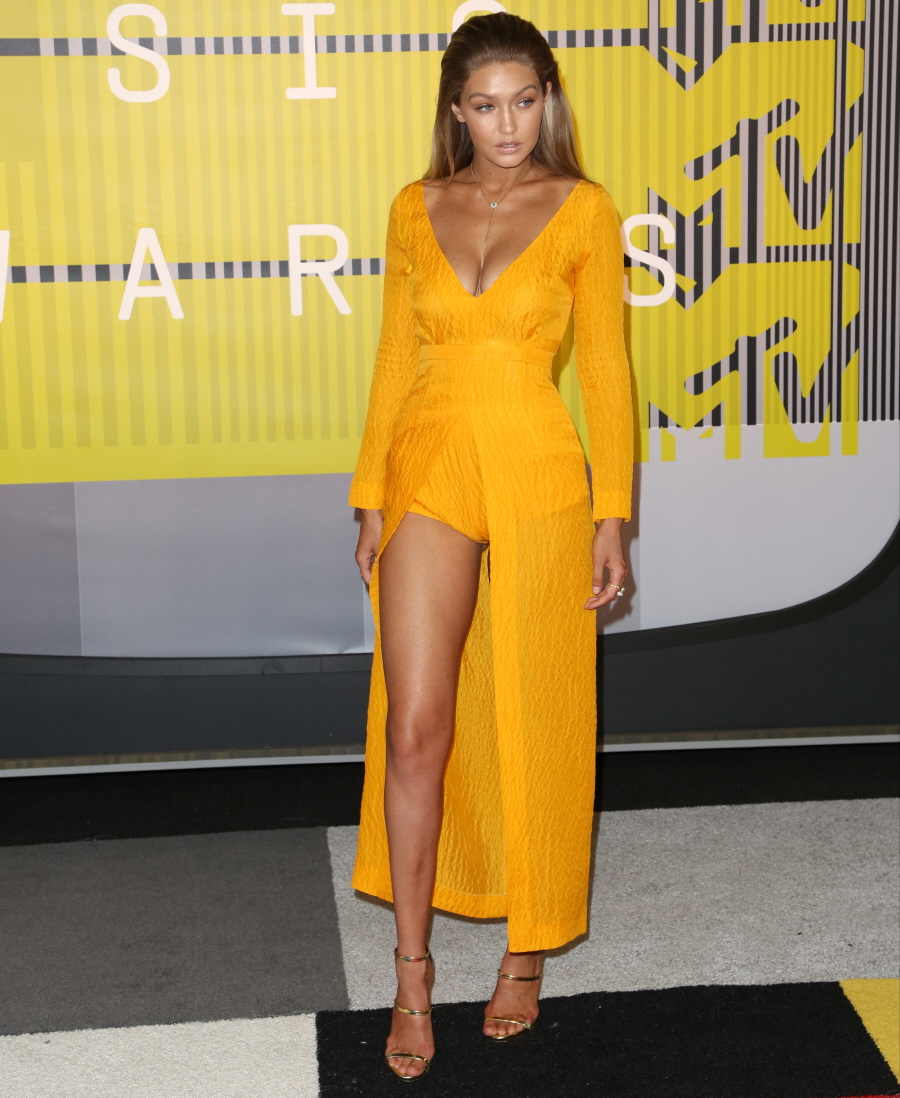 Cara Delevingne in Saint Laurent. It's a cute dress and Cara looks event-appropriate and cute. My favorite moment of Swifty's Squad on the red carpet was when Taylor was saying words about girl power and female friendships and Cara, who was on the end, sort of looked off to the side and rolled her eyes. It was classic.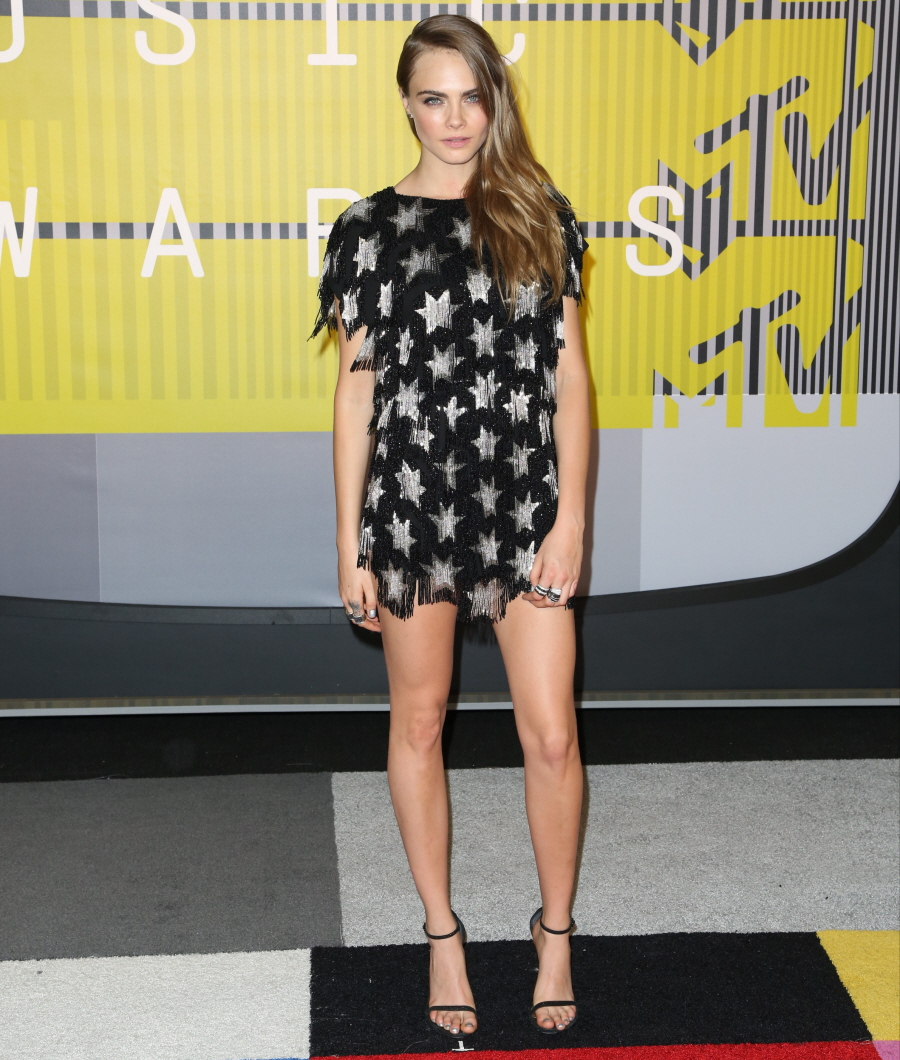 Martha Hunt in Georges Chakra. Boring model is boring.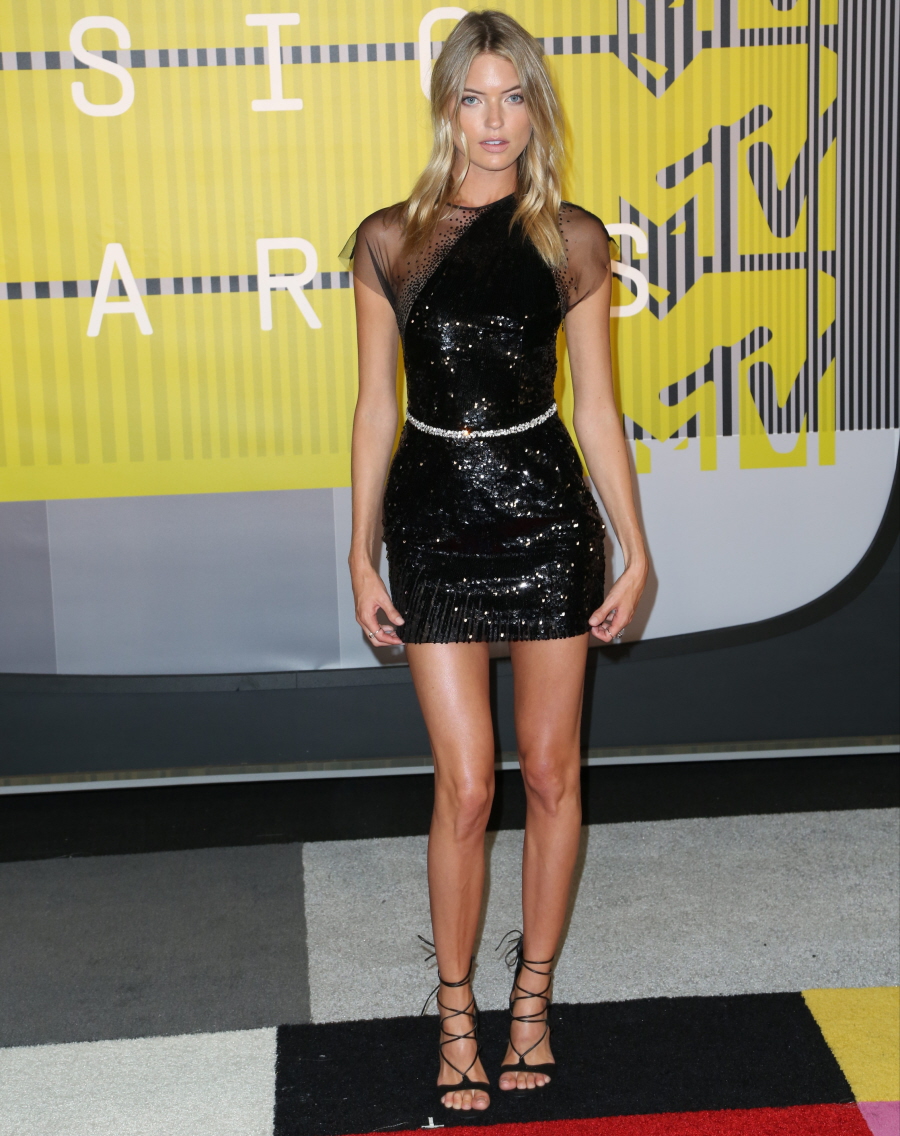 Karlie Kloss in Louis Vuitton. We've seen versions of this dress before, mostly on Alicia Vikander (Vikander is the current brand ambassador for LV). Karlie is so pretty, she can pull off what is actually not a great dress. Even the color doesn't look bad on her at all.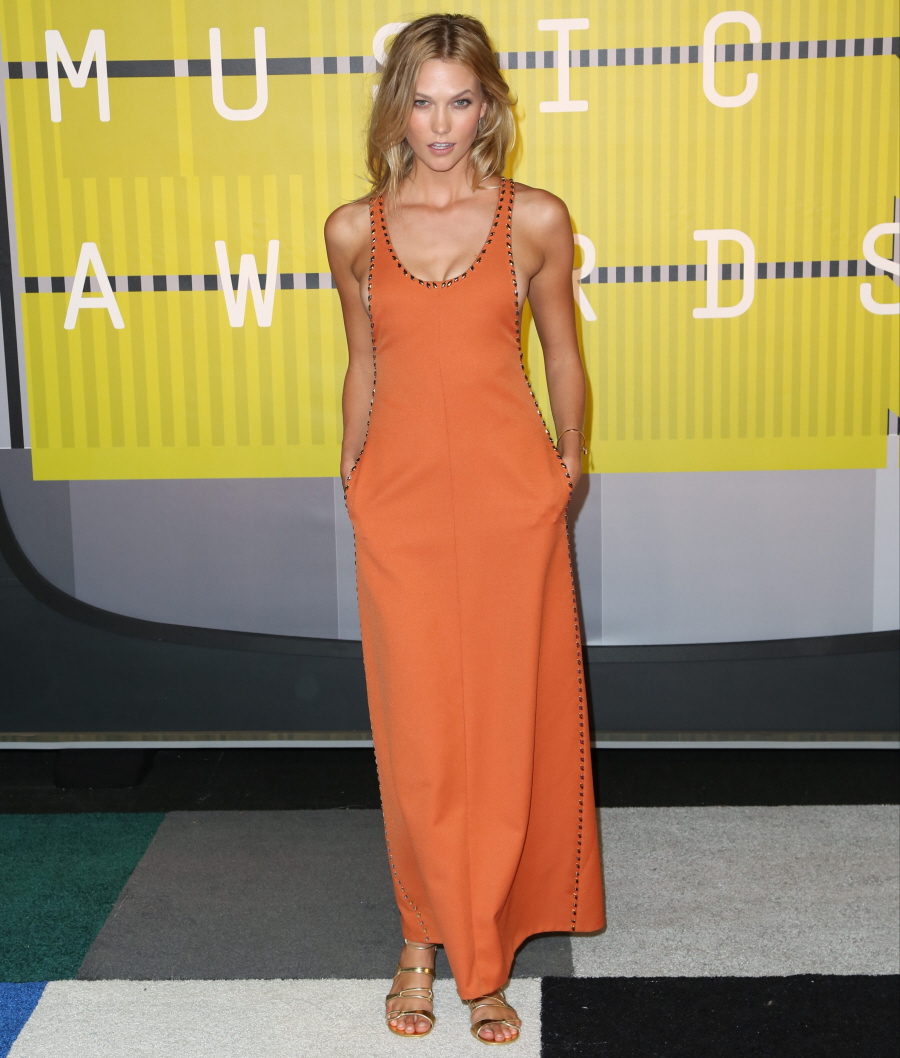 Lily Aldridge in Alexandre Vauthier. I actually think she looks fine, albeit sort of overdressed for the VMAs. This dress would be at home at a Golden Globes after-party. For the VMAs, it seems slightly try-hard.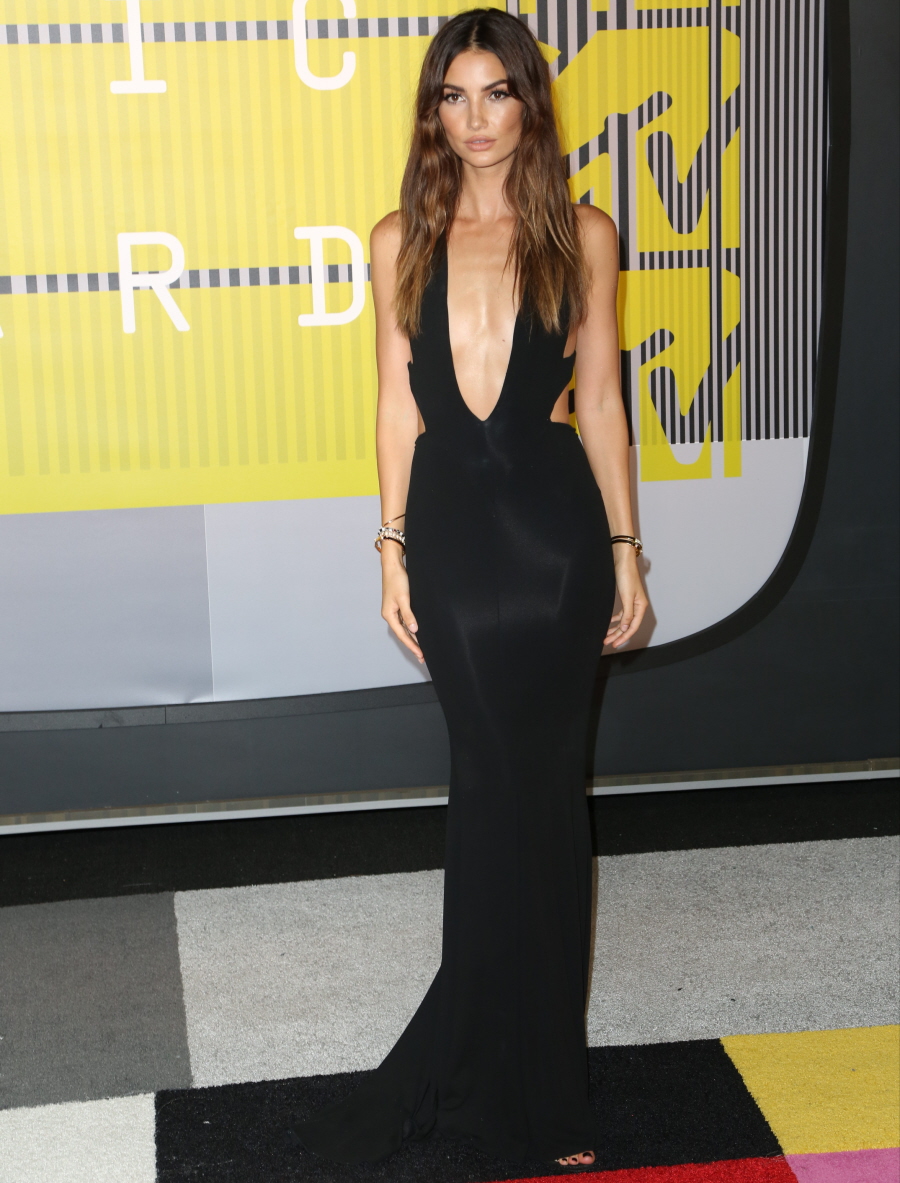 Photos courtesy of WENN.