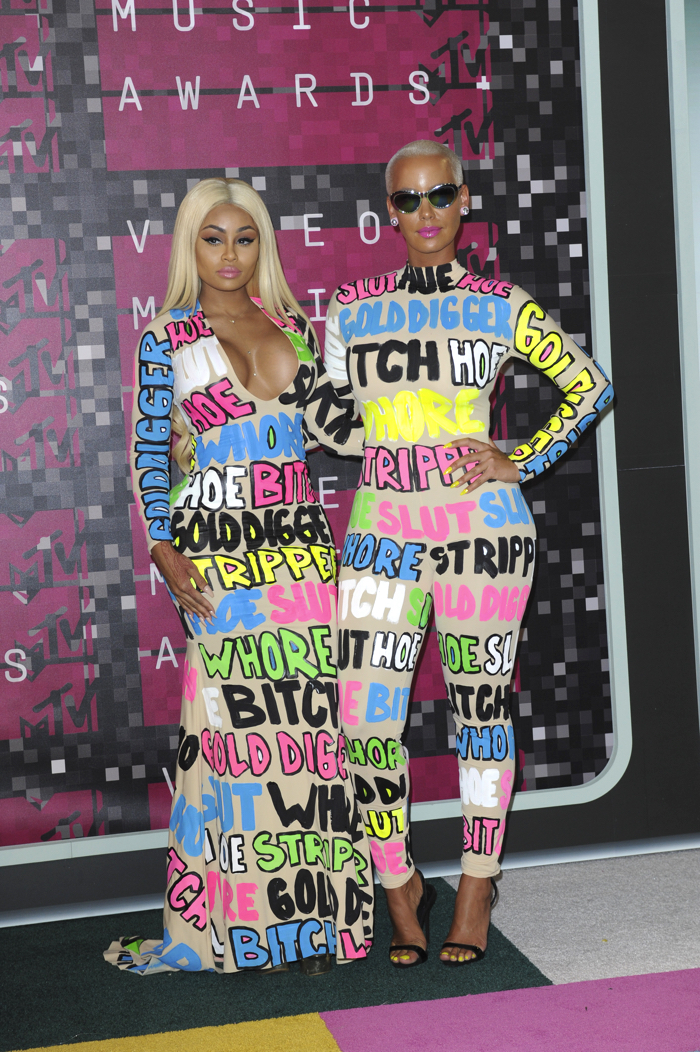 Amber Rose and Blac Chyna made a strong statement at last night's VMAs. They wore matching outfits — Amber in a catsuit and Blac Chyna in a low-cut gown — emblazoned with words such as "slut," "bitch," "wh*re," and "golddigger." They could have been looking for attention (this is MTV, after all), but these outfits also had something to do with Amber's Slut Walk for feminism.
Amber previously told Entertainment Tonight that she's had enough of slut shaming: ""I deal with it every day. I deal with it via social media. People out on the street. They don't quite understand why I post what I post." This must have also been a sly nod towards Video Vanguard recipient Kanye West, who bragged about needing countless showers after he and Amber broke up. Amber also spoke with MTV last night: "We wanted to paint a picture of what everyone always says about us … They call us sluts and wh*res all the time, and we just embrace it." The outfits are garish, but that's purely intentional.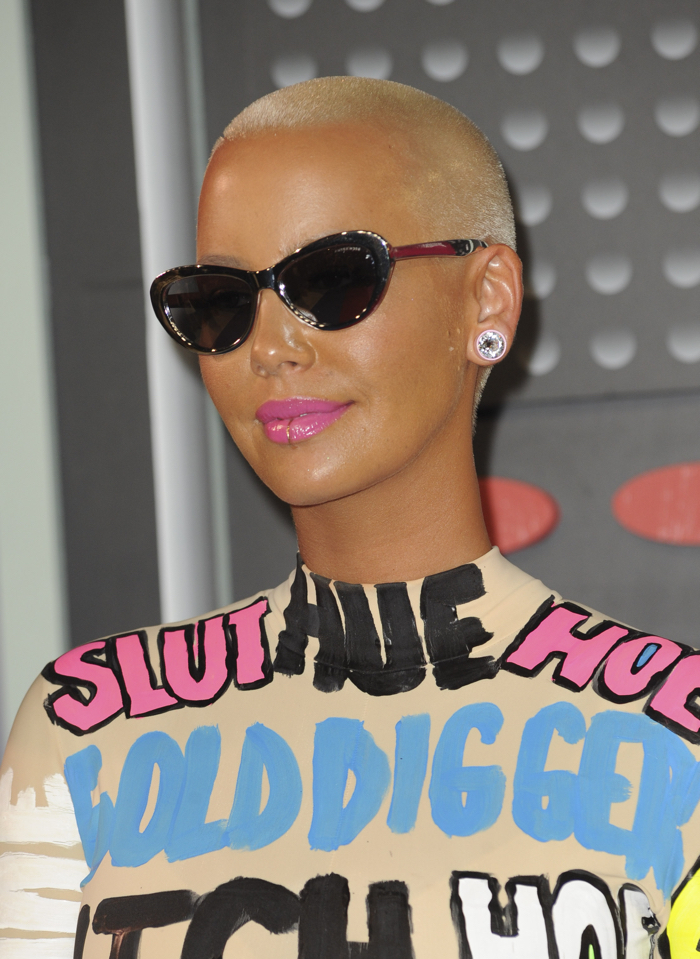 Rita Ora wore Vera Wang last night, and once again, she went for the full-on gown look. Rita loves pulling out the stops, and apparently, she loves feathers too. This dress is far too much, but Rita generally overdresses (and underdresses at the same time) for the event. Rita's going for the dramatic swan look, perhaps.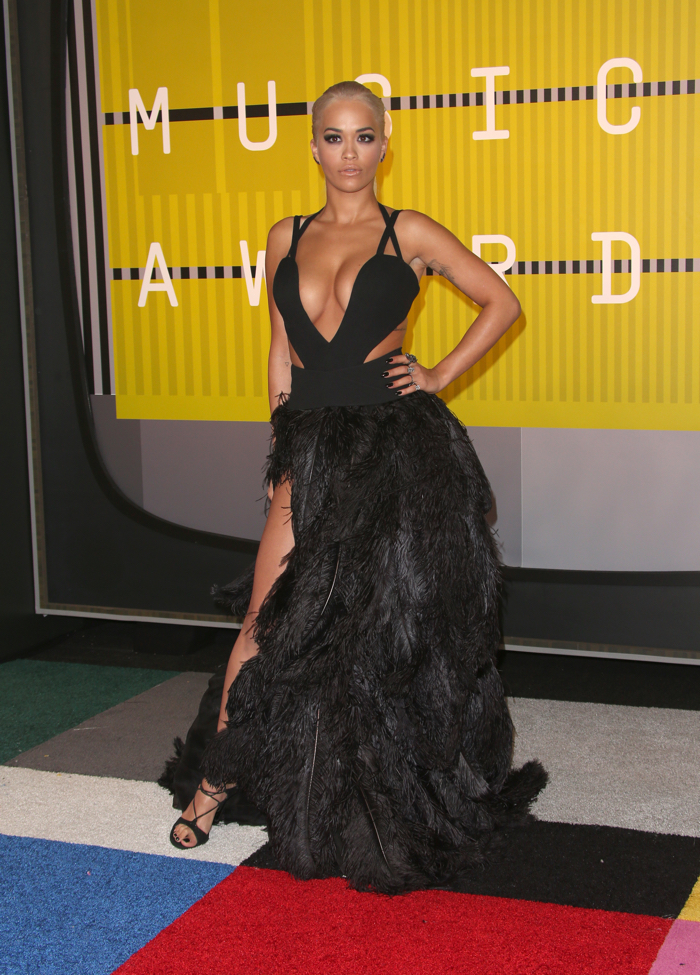 Chrissy Teigen wore Marchesa to accompany John Legend to the event. They're always my favorite couple at any music-related event, but Chrissy looks a little over it here. In her defense, I'd wear this expression along with Marchesa too. Especially since Georgina Chapman designed this dress so that underwear and a bra cannot possibly happen.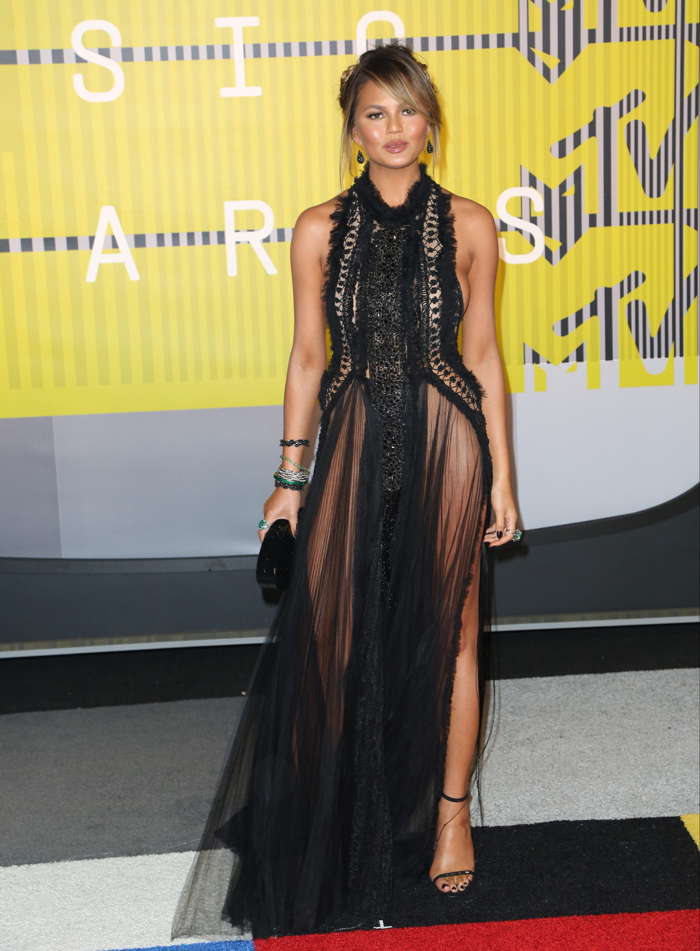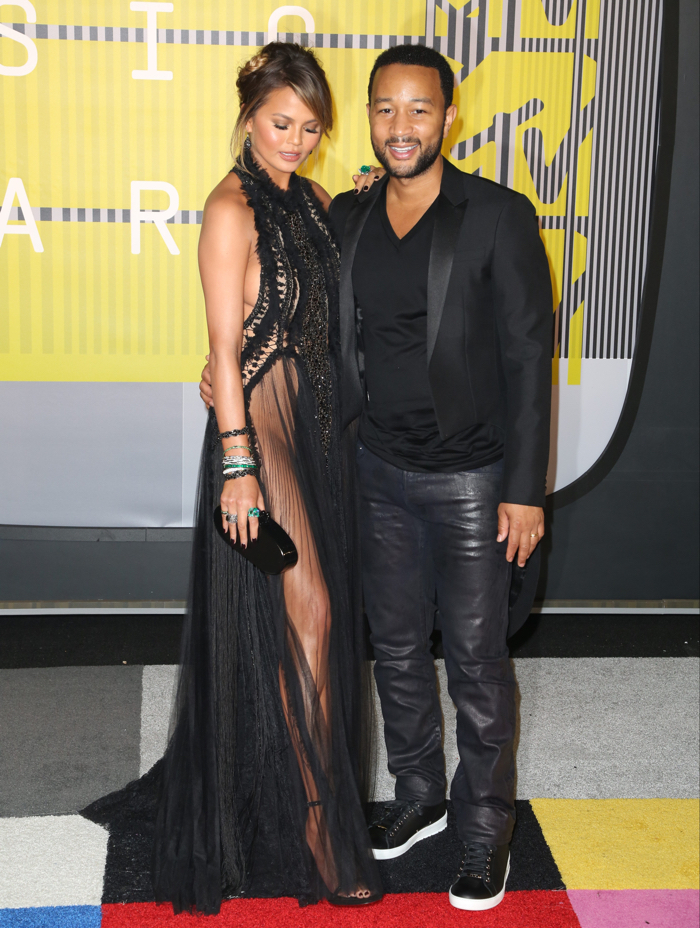 Selena Gomez looked mature and in control in a black Calvin Klein dress. Perhaps this selection was a little bit boring, but that made her stand out at the event. She's moved on from fussy ballerina looks. And I hope she avoided Justin Bieber.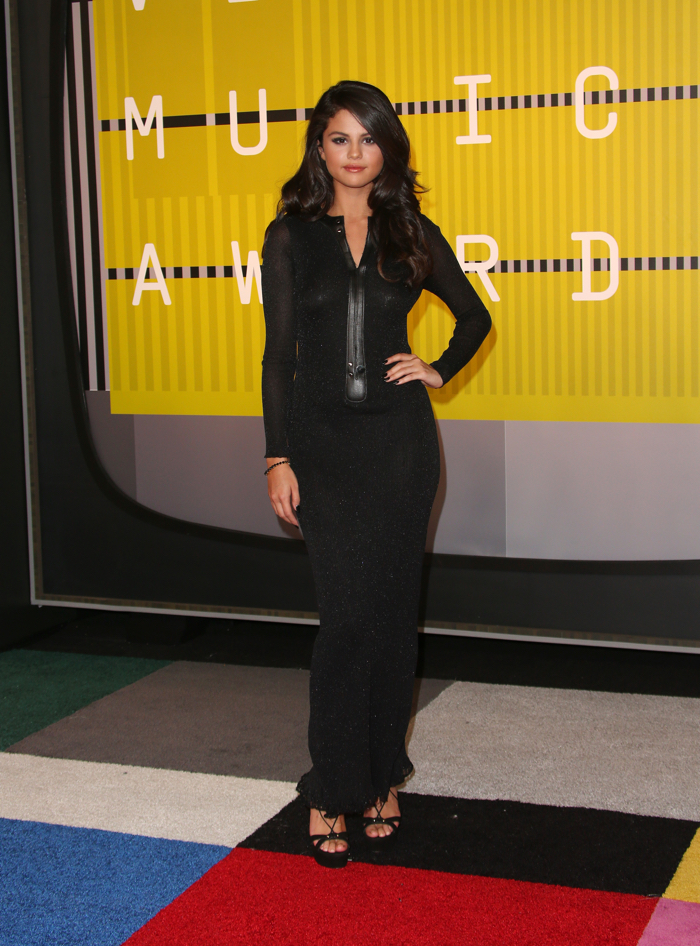 Kylie Jenner and Kourtney Kardashian posed together on the red carpet. Kourtney looked comfortable in a neon-red halter pantsuit. I kind of appreciate that she goes her own way with clothing instead of dressing like her sisters. Kylie's dress was too tight and short, and she was definitely wearing a wig.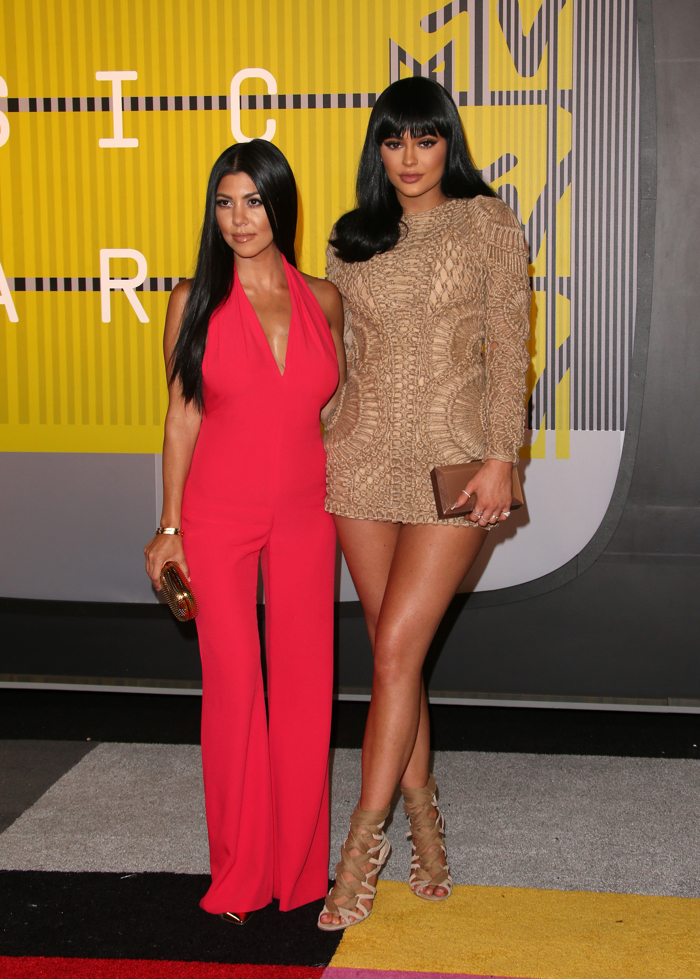 Kris Jenner looked like Satan in a black dress. Hey, the devil likes to party! Don't judge.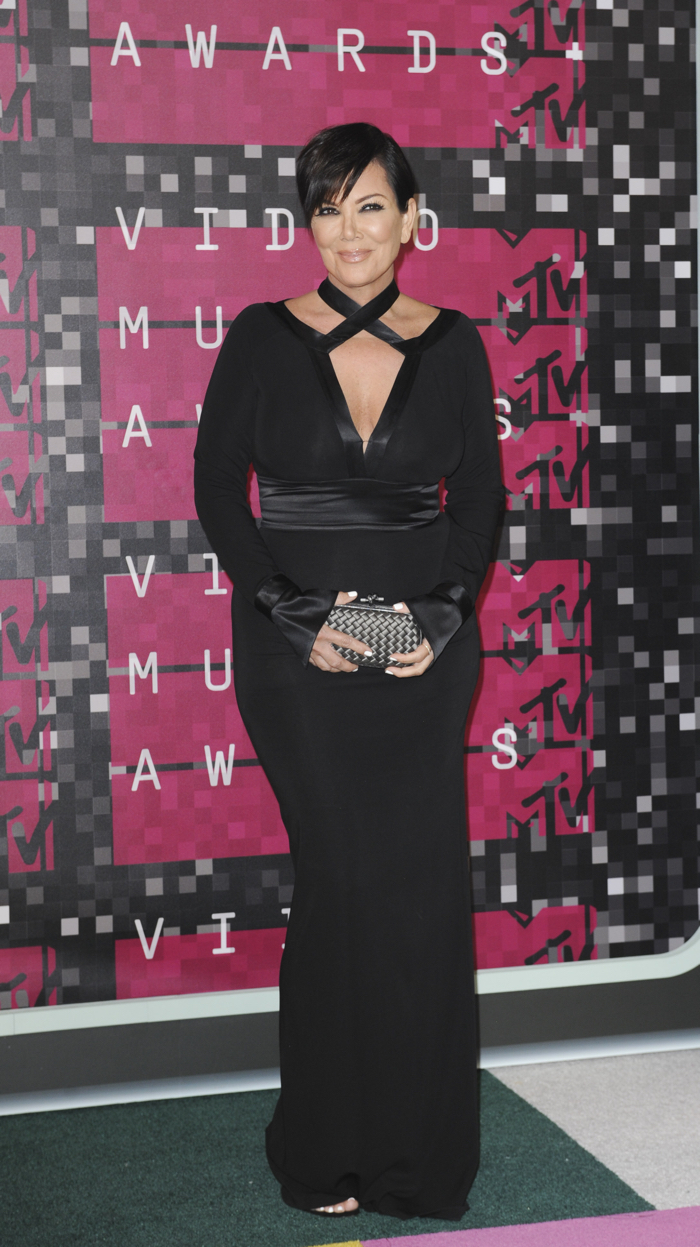 Photos courtesy of WENN