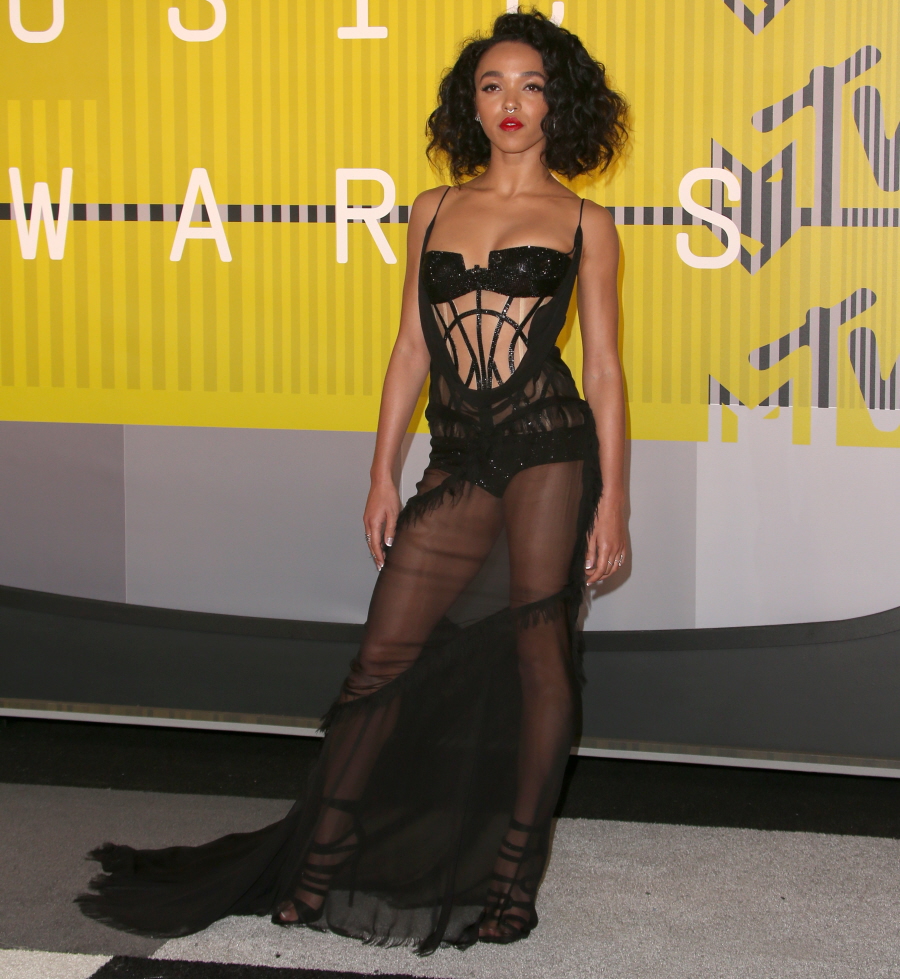 FKA Twigs came out to the VMAs because she was nominated, although I wouldn't be surprised if you had no idea she was there. Were there ANY cutaways to Twigs? At all? I feel like we only saw her on the red carpet. She was even in the room when the award went to Fetty Wap, who wasn't even there. Poor Twigs.
Anyway, she wore this rather stunning Atelier Versace dress and she changed up her go-to hairstyle a bit. With the bigger hair, she suddenly reminded me of someone I had forgotten: Mya!! Remember Mya? Yeah, so that's who Twigs reminds me of now, just in looks. I kind of wonder if Twigs would have gotten more air time if Robert Pattinson had come out and been her date for the evening.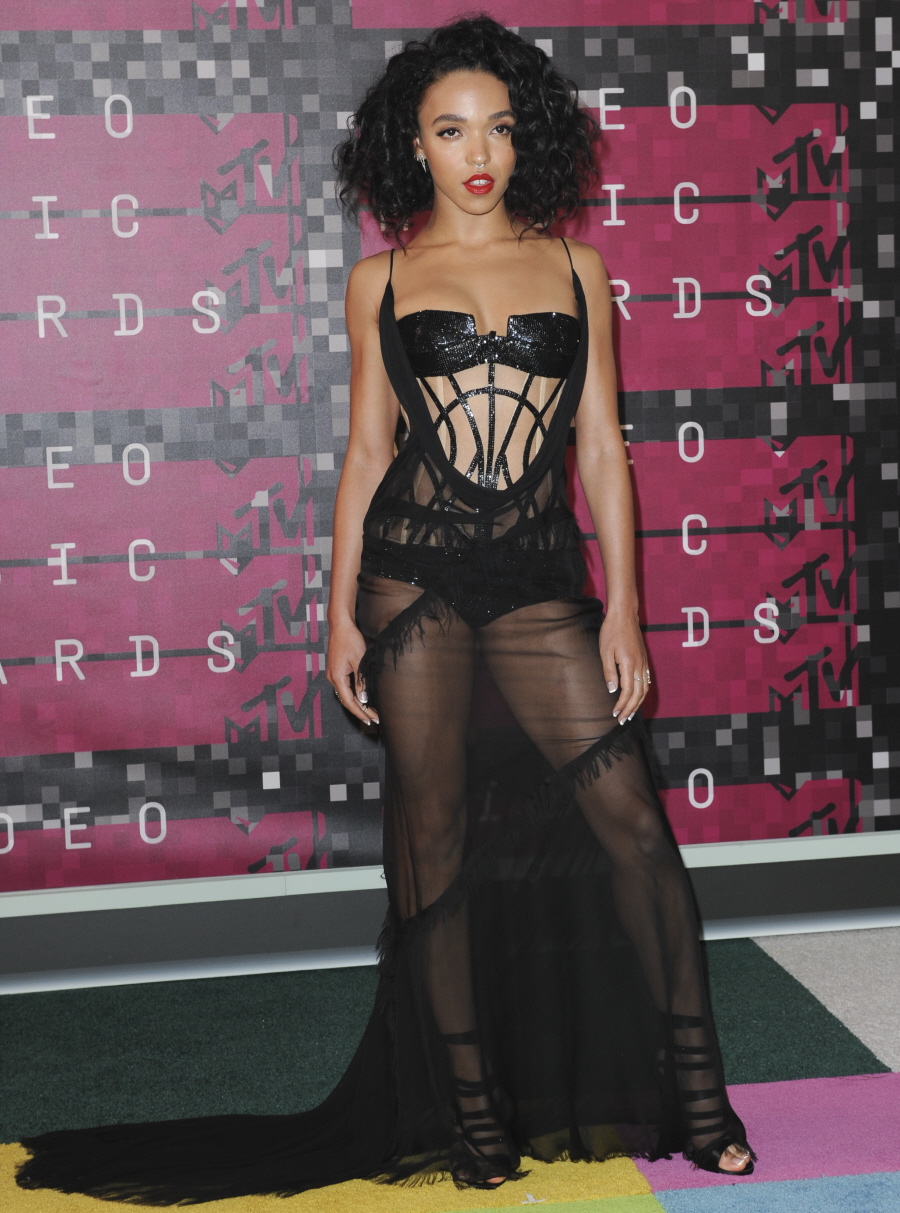 More photos: here's The Weeknd, looking sober-ish. Usually he does seem like he's stoned a lot of the time, but he seemed pretty together last night. His performance was one of my favorites!! He was also not amused by Miley.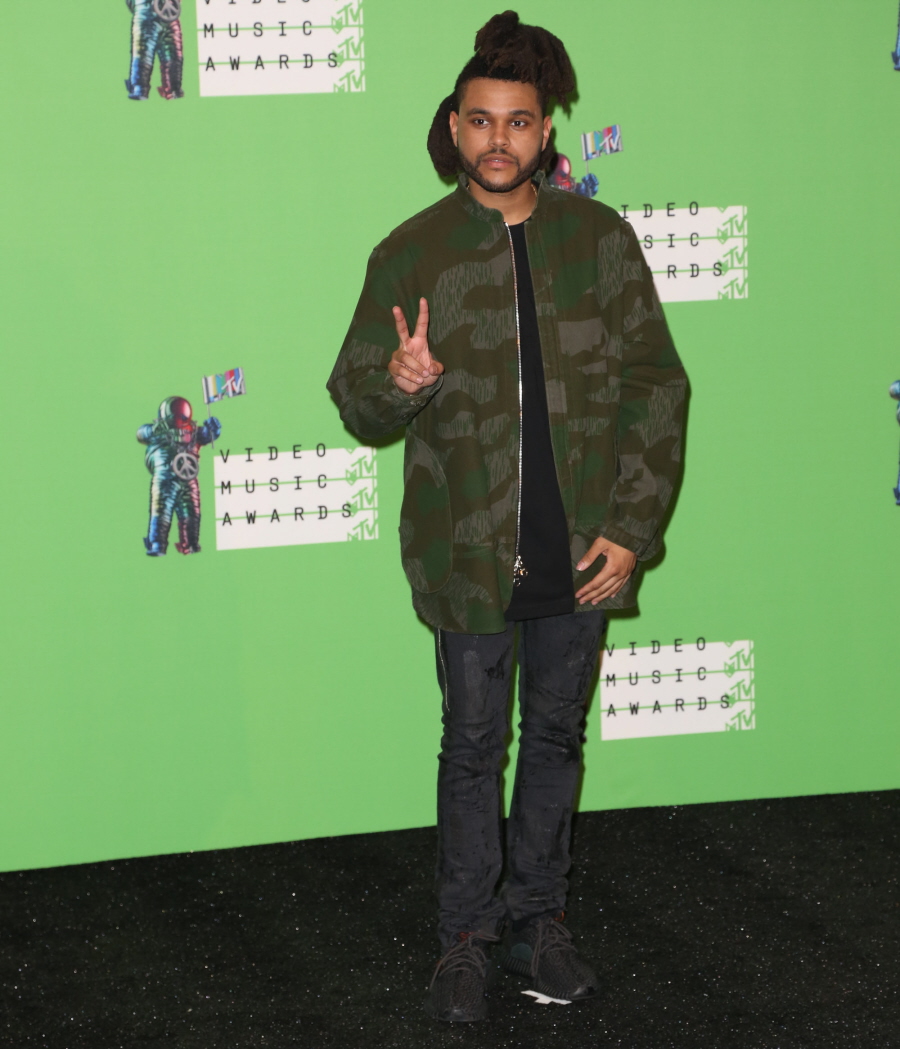 Nick Jonas performed his new single, "Levels" on the pre-show. I kind of think Nick Jonas is the reason why Justin Bieber is weeping during his comeback. Nick's post-JoBro career has been amazing. Adorable little pocket boyfriend.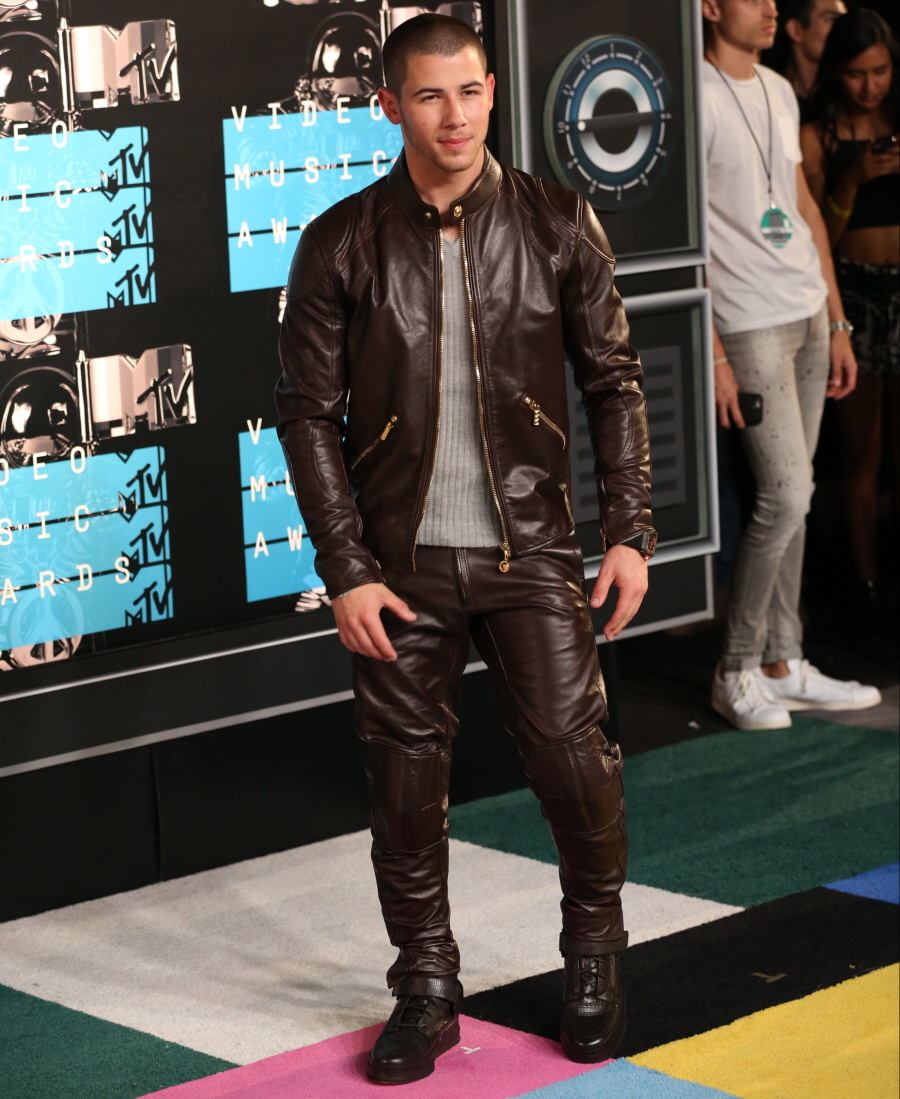 And finally, Frankie Grande. Because of course he was there.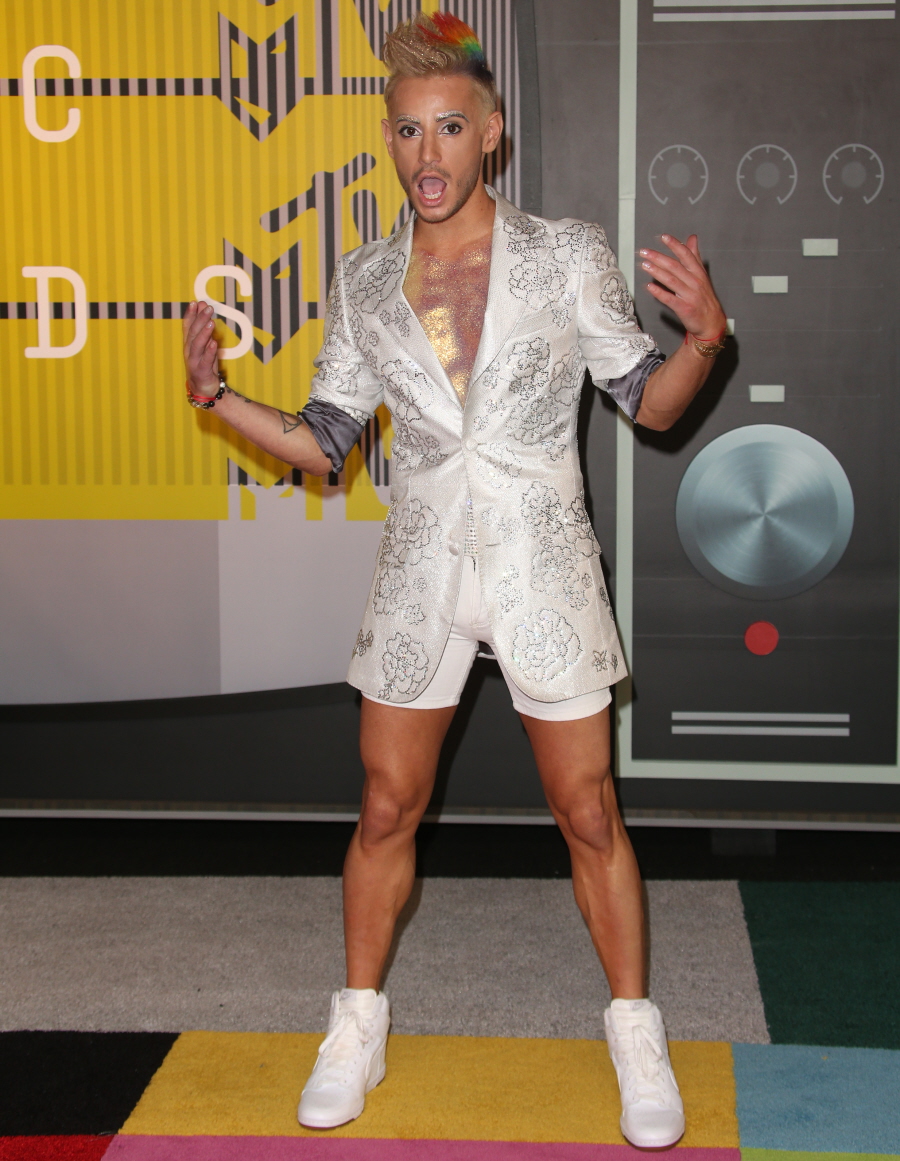 Photos courtesy of WENN.