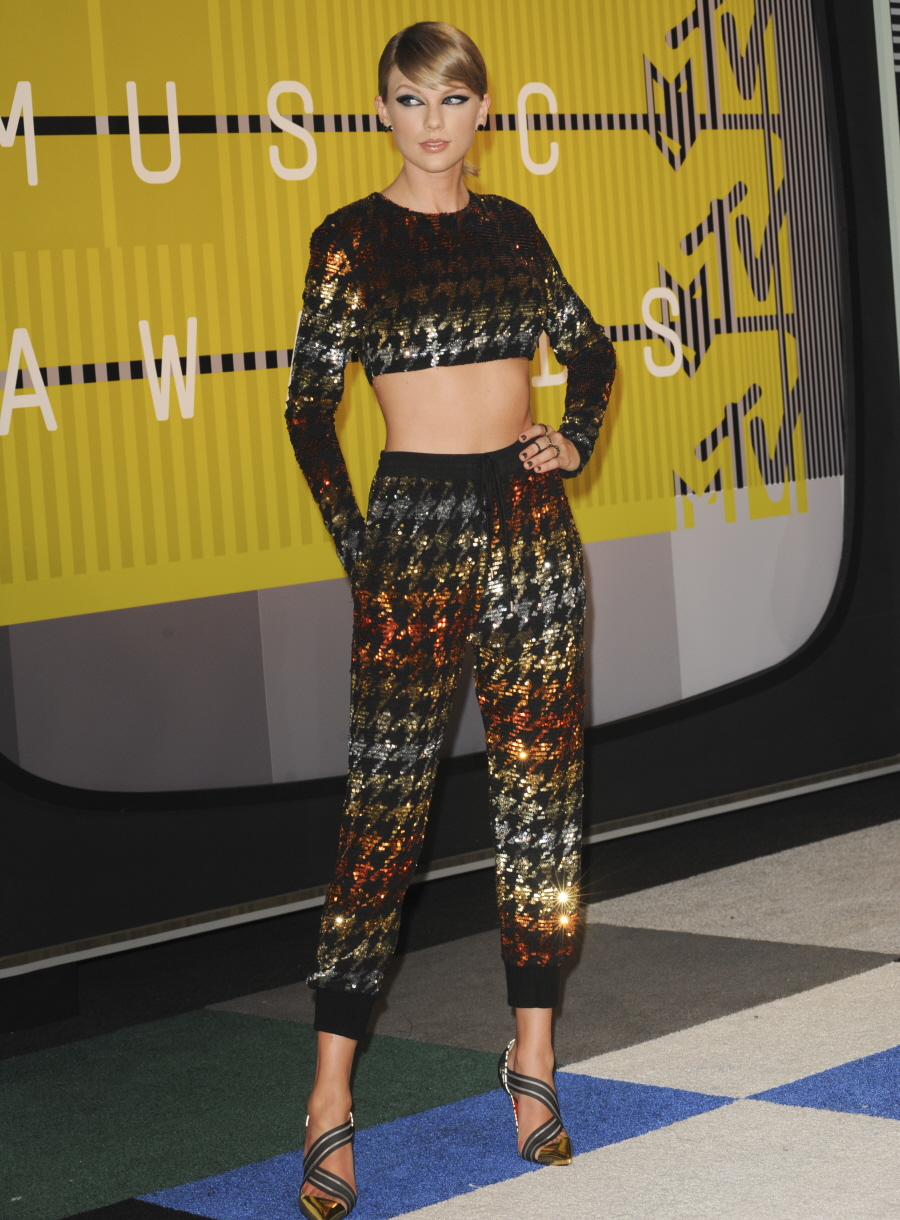 Even though Taylor Swift came rolling up to the VMAs with her girl squad (I'll cover their fashion in another post), the night was all about Taylor. Like always, everything is always #AllAboutSwifty. Taylor's red carpet look was this Ashish two-piece which… it wasn't very cute AND she seemed very uncomfortable in it. Throughout the evening, she kept readjusting herself and the pants and it just didn't seem like she really liked the outfit all that much. In the past, she's made a big deal about no one seeing her belly button, and the pants were so high-waisted, it seemed like they were specifically designed so that Taylor wouldn't have to show her most intimate of body parts, her belly button. Blah. I'll give her this – I prefer this Ashish look to what she wore at last year's VMAs.
So, let's talk about all of Swifty's moments. First, she joined Nicki Minaj during the opening and sang a little bit of "Bad Blood." Perhaps this was supposed to be a duet, I have no idea, but it was basically just Swifty stage-crashing Minaj and Minaj barely singing any of Swifty's song. Still, they had a nice moment together and they are now "fine."
Taylor won two awards during the actual telecast. When she won Female Pop video or something, MTV cut to Kanye in the audience and it really seemed like everyone around him was like "DO IT KANYE, go up there and say something!" But he didn't. Still, it was funny. Then Taylor tried (and succeeded somewhat) by making Kanye's Video Vanguard Award all about her. Then Taylor won Video of the Year for "Bad Blood" and she brought her squad on stage with her.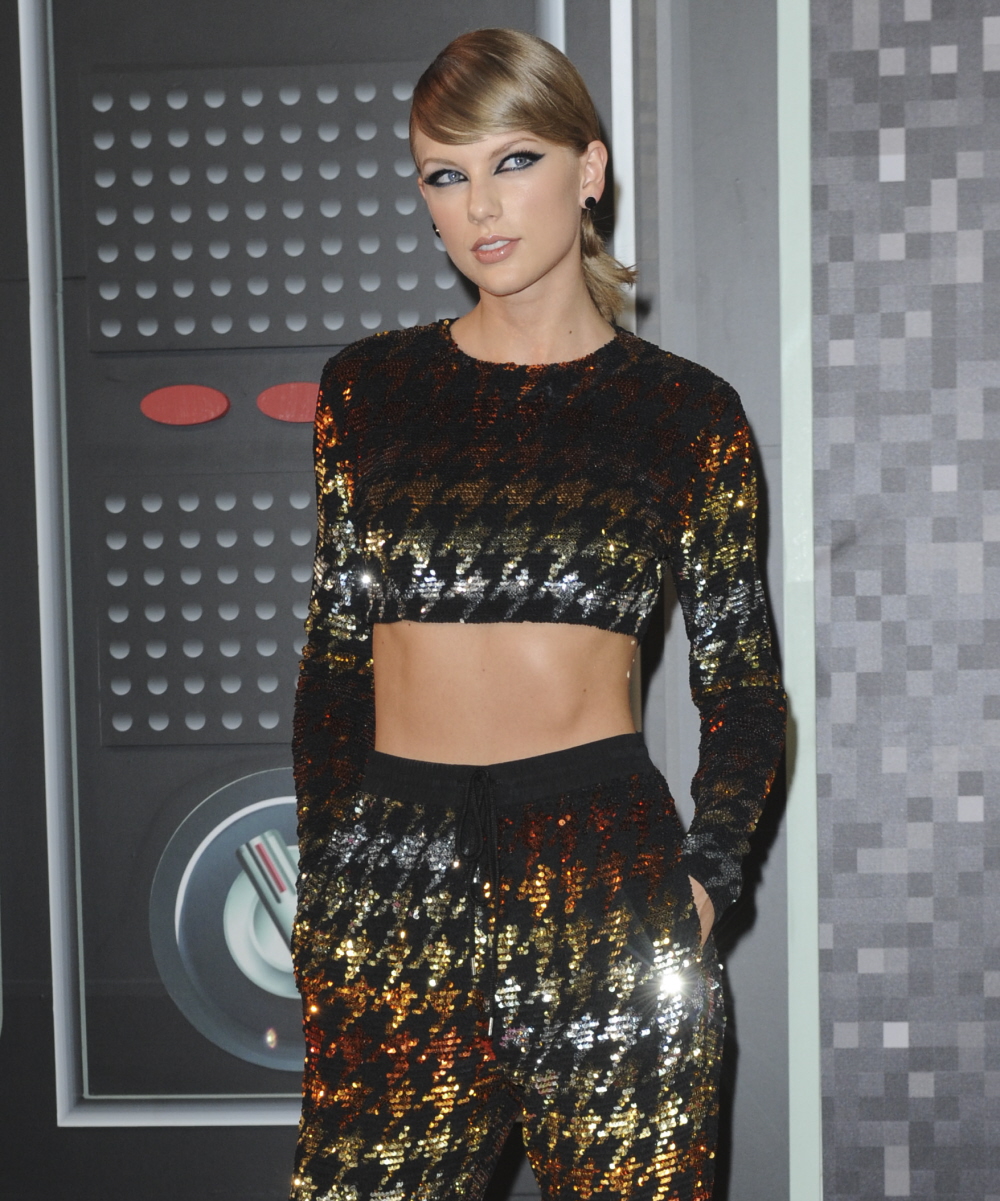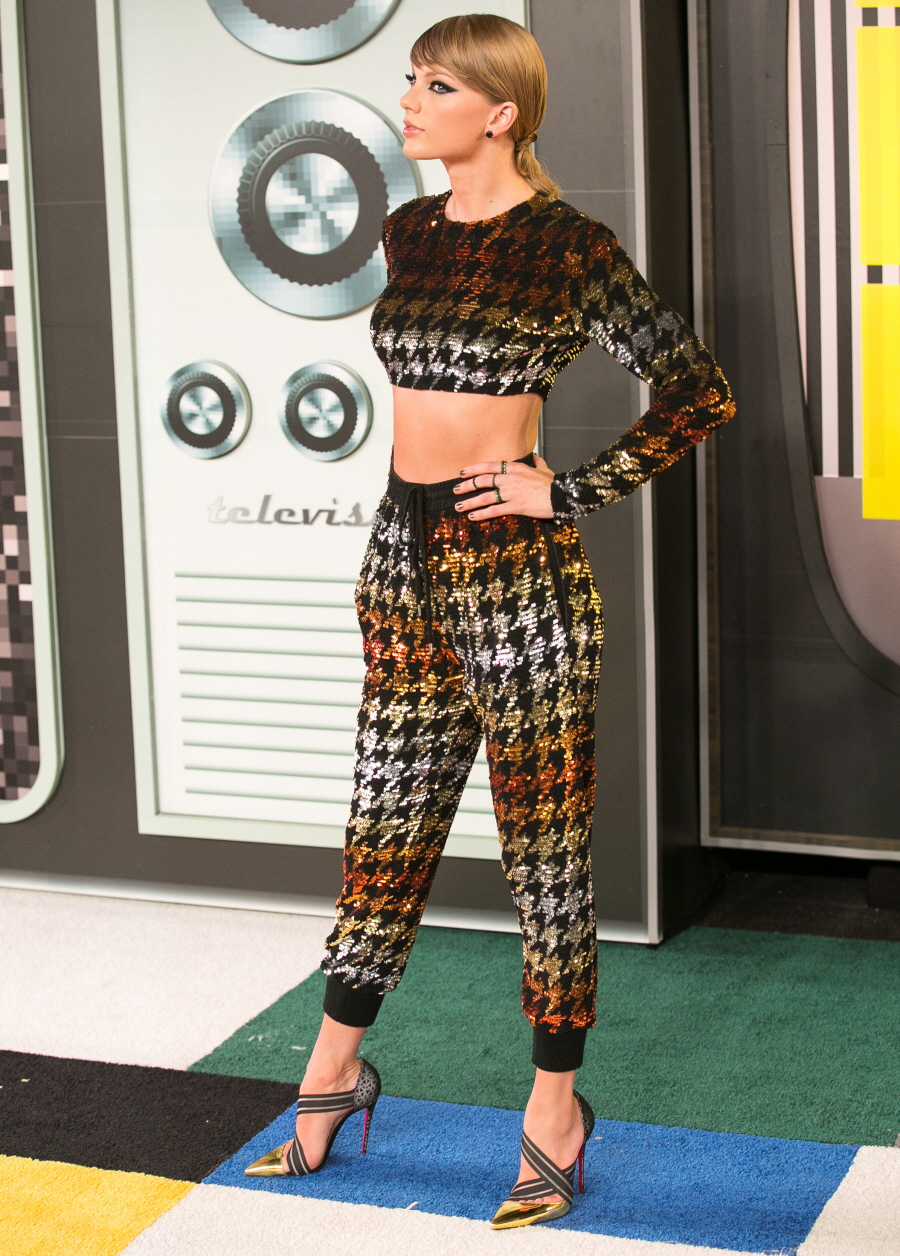 Oh, and when Taylor performed with Nicki Minaj, she wore a custom ensemble by Yousef Aljasmi.
Photos courtesy of Getty, WENN.