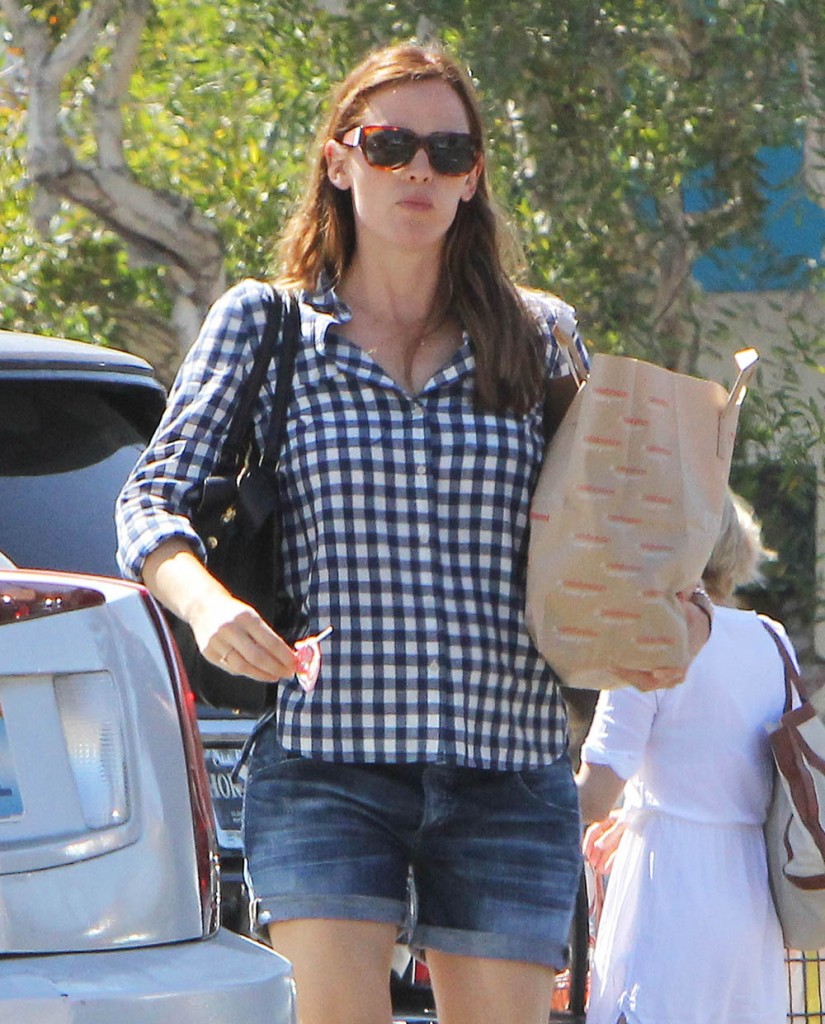 Yesterday we saw new photos of Jennifer Garner out without her wedding ring, taken after she had returned to LA from filming in Atlanta. This was the inevitable papportunity we were waiting for after the announcement through sources that Jennifer Garner and Ben Affleck had "officially removed their wedding rings". People Mag had some quotes in their "Jen isn't wearing her ring" article about how she "faced difficult choices" now that she's back and with her kids. People had a follow up yesterday all about how great Jennifer is doing and how she's almost back to normal. Her PR team is really laying it on thick, which we've seen throughout this very high profile divorce. Incidentally, these two haven't even filed yet as far as we know. When they do you can bet we'll see more articles about how they're feeling and doing and how they're trying to minimize the impact on their kids. Rinse and repeat. Here's some of what People reported:
"Jen seems in good spirits and is almost back to her normal, positive personality," a source tells PEOPLE. "She's happy to get back to her usual, family routine with the kids in L.A."

On Saturday, Garner took her daughter Seraphina, 6, for a fun day of painting ceramic pots at Color Me Mine in Santa Monica.

The next day, she got in an early morning jog before taking her three children, Violet, 9, Seraphina and Samuel, 3, to church. "The kids seemed excited about church. They ran into several school friends," another source tells PEOPLE. "Jen also had a very warm welcome at the church. She kept smiling and looked happy."

The family also made a quick stop at one of their favorite weekend hotspots: their local farmers' market.

Garner held her children's hands as they strolled the streets, picking out fruits and vegetables from the various stands.

"She looked happy to see familiar faces at the market and received several welcome-back-to L.A. hugs," says a witness.

Since returning to L.A., Garner, 43, has been staying at the family home, which is currently under renovation, with Affleck living in a rental just down the street.
Appearances are very important to Garner. Some of you pointed out yesterday how ripe it is that Garner testified in front of the California State Assembly on behalf of the anti-paparazzi bill protecting children when she benefits from paparazzi interest in her family when it suits her. She has said that the law has changed her children's lives so I don't think those two things are necessarily incompatible. Yes she should tone it down with the updates to People Mag and the happy family photo ops, but if her kids don't have strangers yelling in their face every day it's a good thing.
Also, we haven't seen the nanny in some time. She got some cash and she's gone away for now, I think. She's super thirsty so I wouldn't be surprised to see her pop up on some D-list reality show, maybe something on VH1.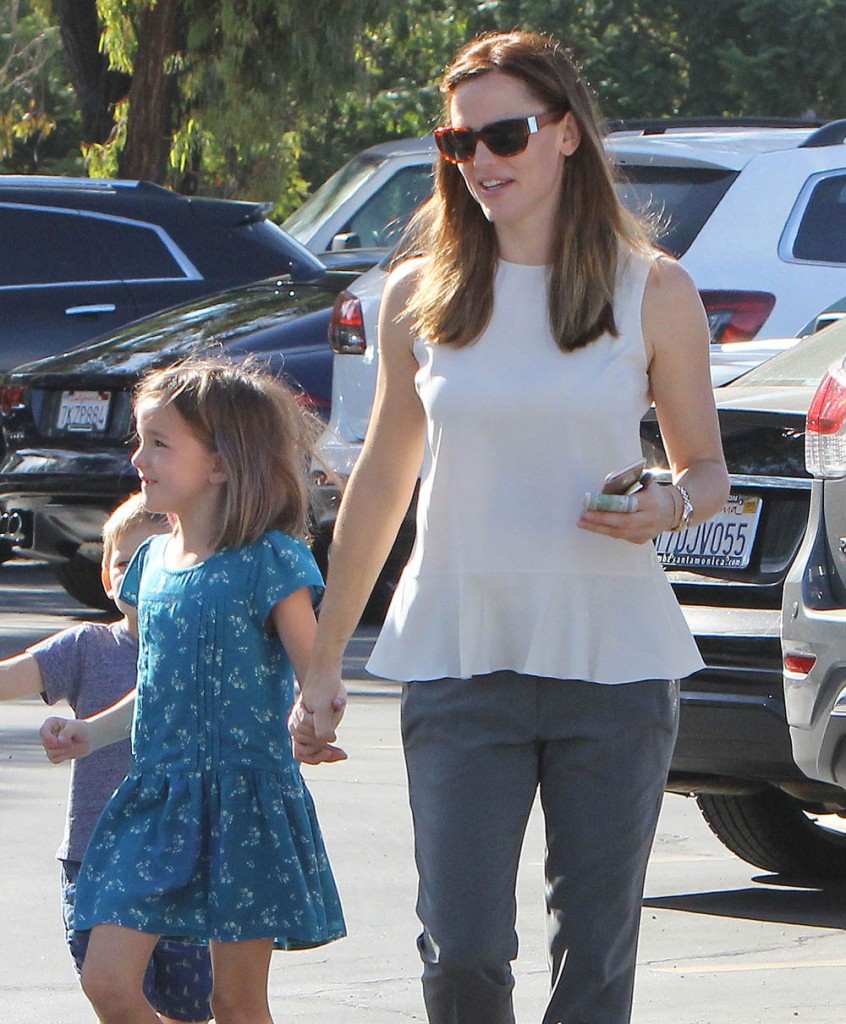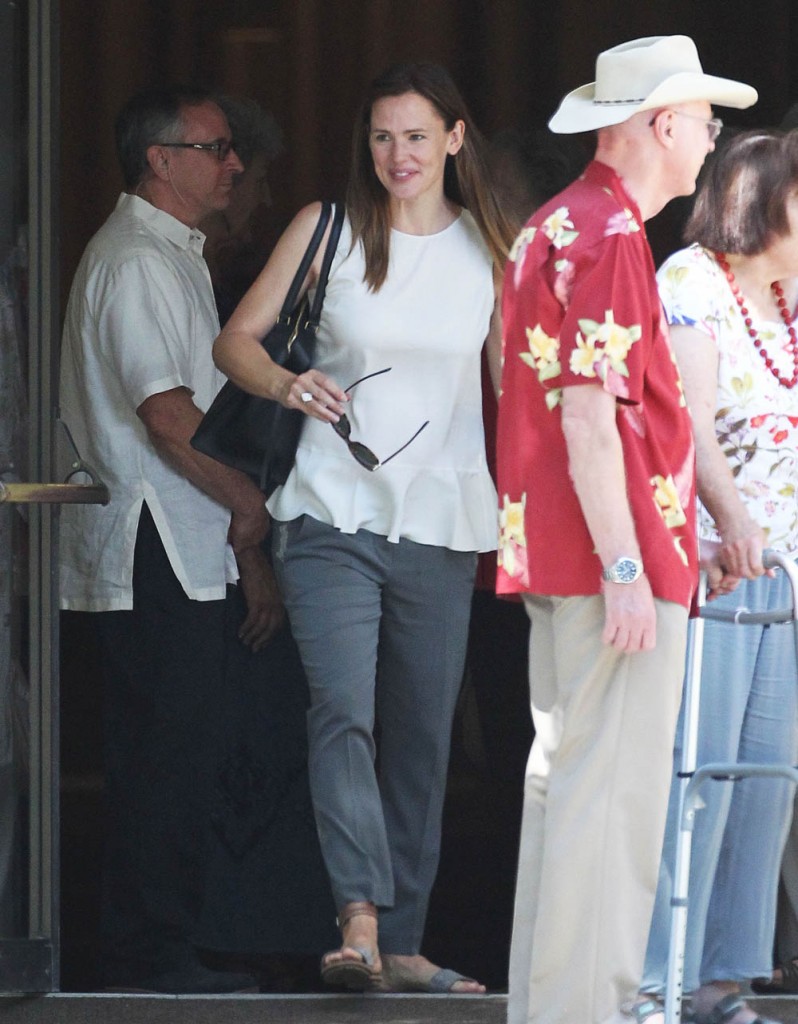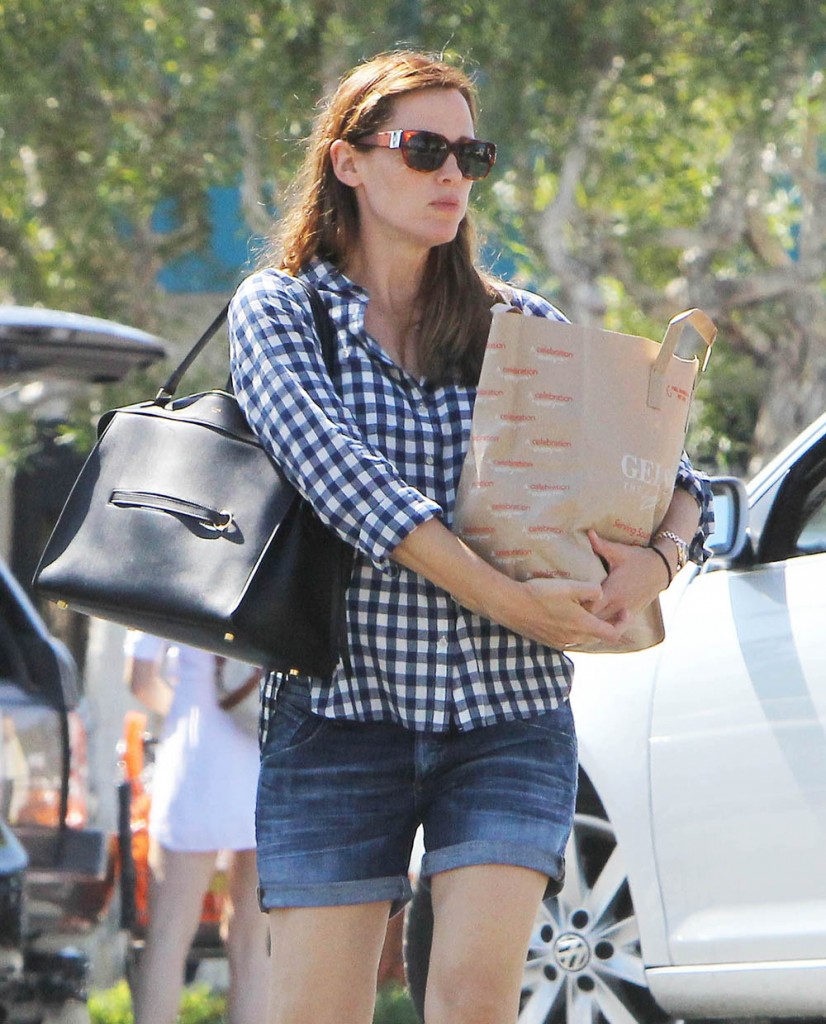 Jennifer Garner is shown out shopping yesterday (checkered shirt) and with the kids at the farmer's market on Sunday. Credit: FameFlynet