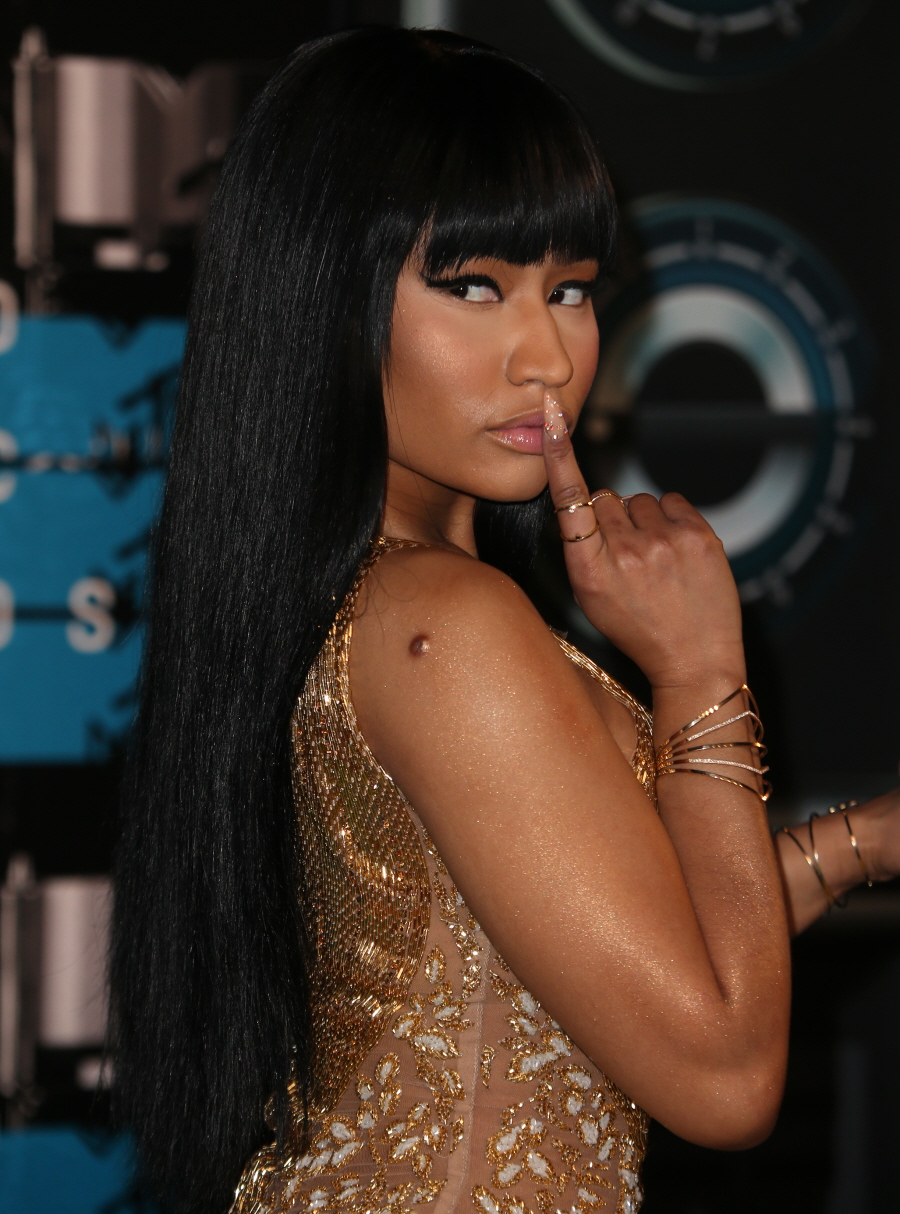 It's hard to keep track of all of the beefs that Nicki Minaj is involved in these days. Minaj's beef with Taylor Swift is over, for sure. Right? Tay-Tay performed with Nicki on stage at the VMAs and all is well between them. But most people do believe that The Beef Is Real between Minaj and Miley Cyrus. I believe that too – I believe Minaj was seriously angry and calling out Miley at the VMAs and MTV cut Minaj's mic. I also think Minaj has good reason to bitch at or about Miley. But here's one person who I do not believe will make a worthy adversary for Minaj: Tara Reid. Yes, THAT Tara Reid. Tara Reid is still around. And Minaj isn't having it.
Nicki Minaj seems to be throwing shade at all angles. Before she lashed out at Miley Cyrus during the VMAs on Sunday, Minaj had a run-in with train-wreck actress Tara Reid at The Weeknd's album release party Friday at 1Oak in Los Angeles.

A witness said Minaj was in a VIP banquette with boyfriend Meek Mill when "Tara attempted to climb onto their table to dance on the couches, but Nicki nodded to her security and they stopped Tara in her tracks," a spy said.

As for calling Cyrus a "bitch" during her speech, a source tells us Minaj meant every word of it: "She was pissed . . . Miley spoke way out of line [about Minaj in the press]. Nicki wanted to put that girl in her place." Reps didn't get back to us.
Is this grade-A BEEF like the Miley Cyrus thing? No. It wouldn't surprise me if Minaj didn't even know that it was Tara Reid trying to climb into their area. Minaj just saw a drunk blonde woman and had her security shut it down, at least that's what it sounds like to me. And how in the world is Tara Reid still getting into 1Oak?
Here are some pics of Tara leaving 1Oak on the night in question. If I didn't ID her, would you have recognized her?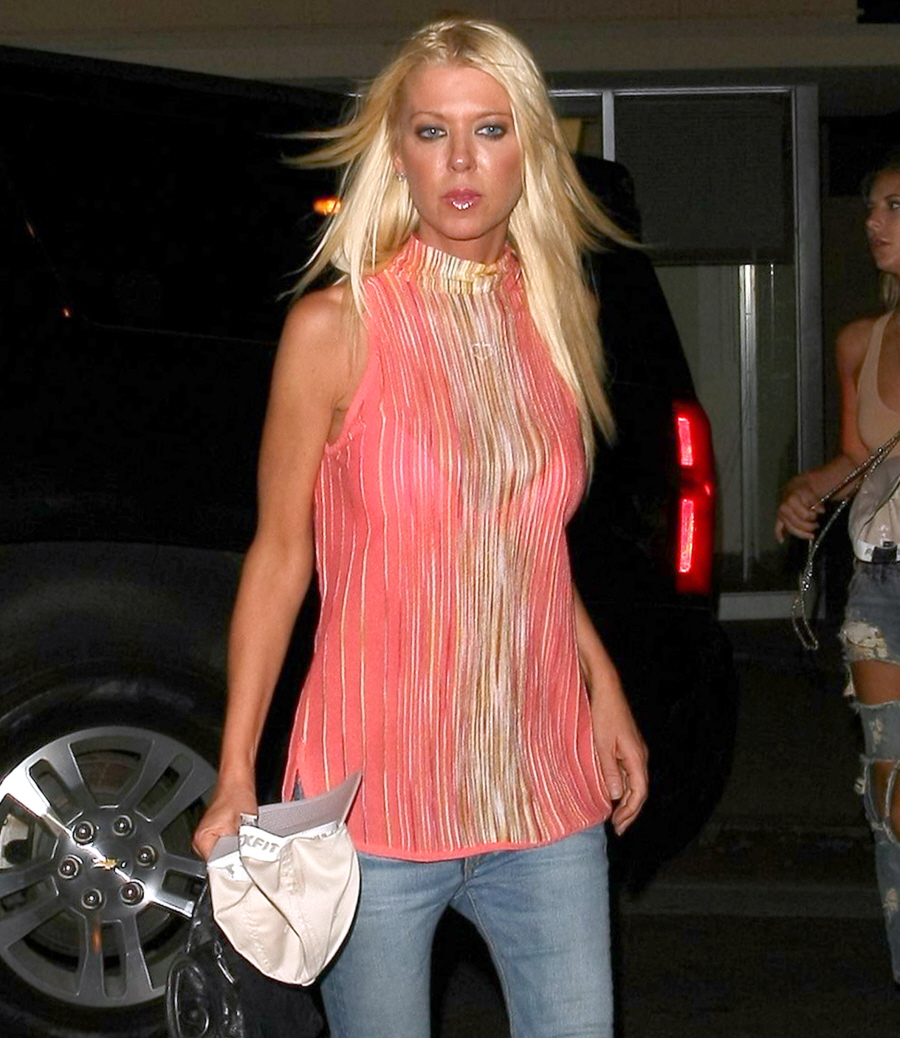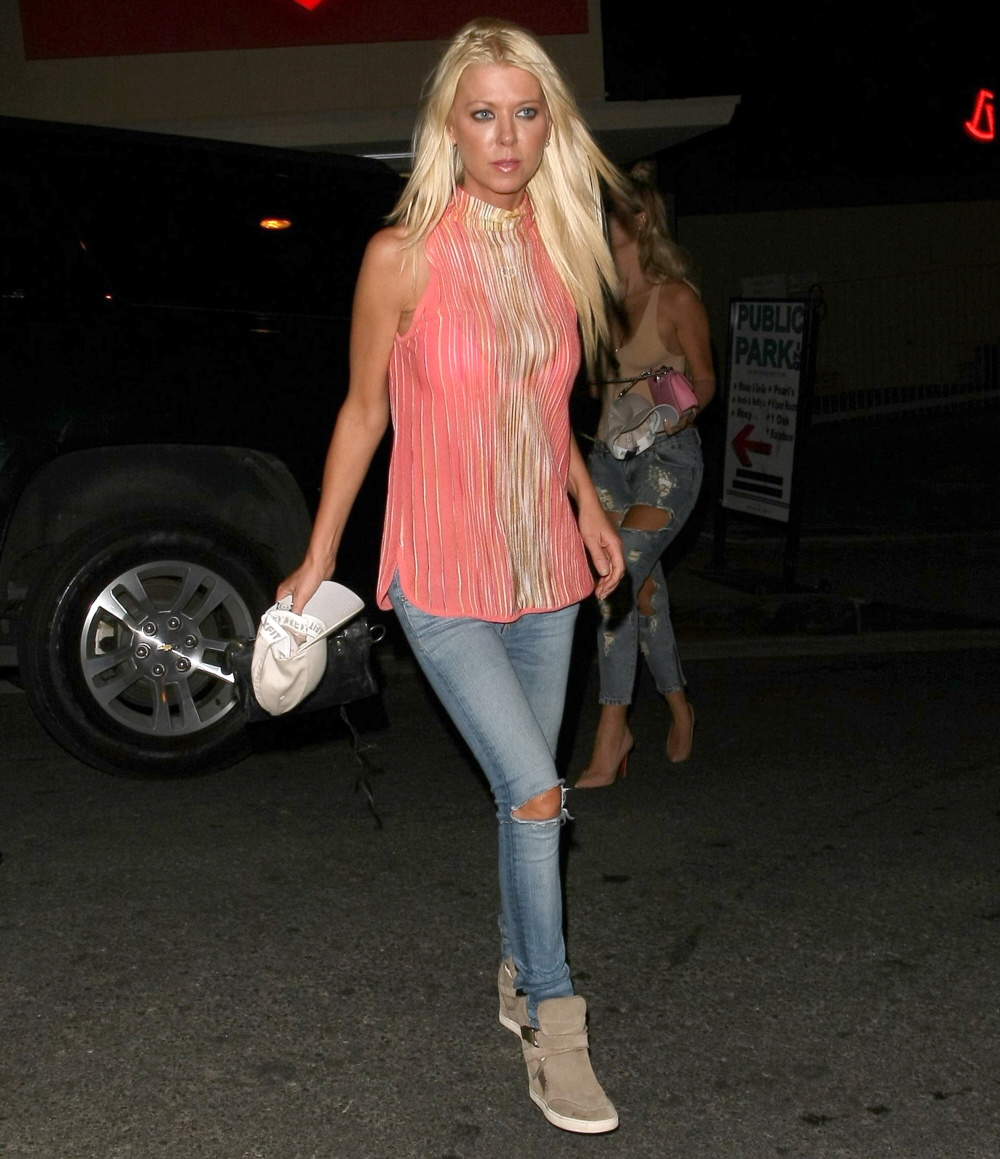 Photos courtesy of WENN, Fame/Flynet.