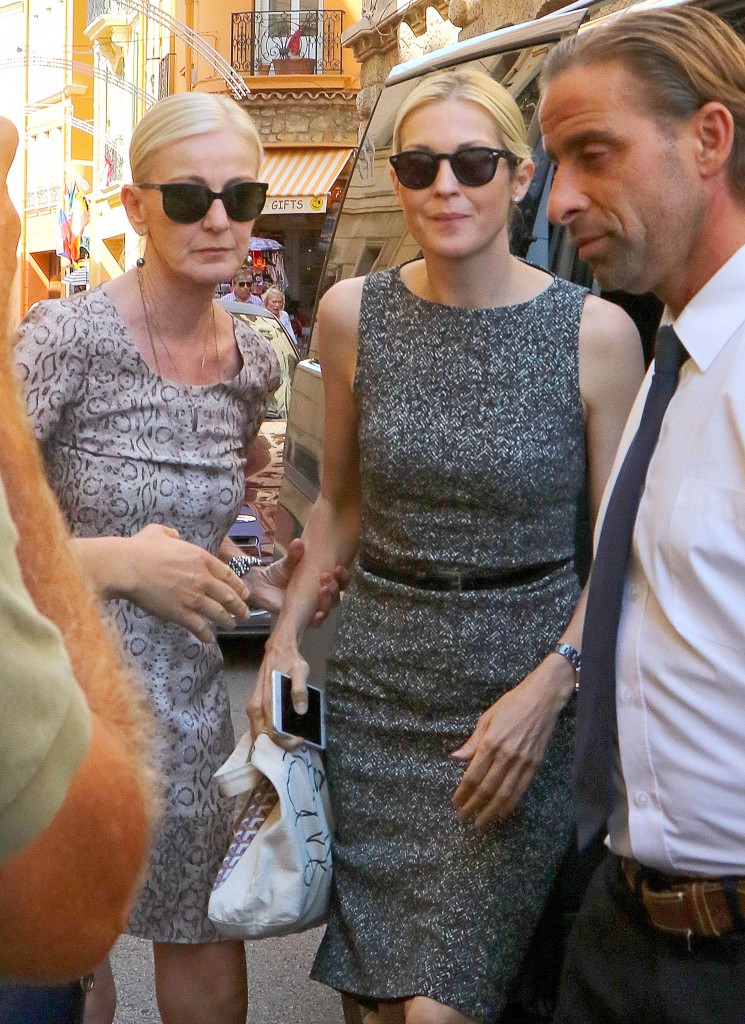 Update: People Magazine has this news and they call it an exclusive despite the fact that Gala had the details first. There are no negative comments about Giersch and just a single new quote from an insider. "Everybody agrees that it's best that the children be with both parents, and Kelly's enjoying being with them." People left out the detail that Kelly was also ordered to hand in her own passport while she was there. A new court date is set for October 26th.
---
It's been a day since Kelly Rutherford had an important hearing in Monaco in her custody case. As of publication time,
only a single German outlet
* has news about the ruling, which is bizarre considering how press-hungry she is. (Story has been updated to reflect
People's coverage
.) It was widely expected that Rutherford, who kept her children in the US in violation of a court order this summer, would lose 50/50 custody and get supervised visitation. It was also believed that Monaco would establish jurisdiction over the case. Rutherford's lawyers have repeatedly tried to claim that this is a Hague case, or an international kidnapping, and Rutherford has testified twice on Capitol Hill claiming as much. As most of you know, Giersch was granted physical custody of the children by a California court after the judge witnessed Rutherford's lawyer call the State Department to have Giersch's visa revoked. This is not a Hague case by any stretch and multiple courts have rejected that argument.
Gala.de reports that this case has been postponed until October, that Rutherford must surrender her passport and her children's passports to Giersch (she will get her passport back when she needs to return), and that she is permitted to see the children for six days. Gala is calling this a "cease fire". That was a very lenient ruling and she's lucky that her ex isn't half as vindictive as she is.
Giersch has consistently tried to bar the press from the court, has issued very few statements except to mildly defend himself against crazy, and has stated that his children's privacy is his first concern. My guess is that Giersch requested a gag order for Kelly and that the Monaco court ruled that there would be no press present. The last stories about this case in the US celebrity outlets involved Rutherford entering court yesterday. She has not instagrammed or tweeted any information since. So until the US outlets pick up this German story we might not be hearing anything. I'm interested to see whether Kelly's lawyer, Wendy Murphy, issues a harsh statement against Geirsch as usual. If she doesn't, I will assume that some kind of gag order is in place.
Yesterday, Rutherford Instagrammed some photos of her kids along with a cute wish list that her daughter, Helena, 6, made. (She has since removed that list.) You can't really see their faces, which I guess is her way of not openly violating court order to shield their privacy. She sure brings them to enough swag suites and red carpet events though. This woman is lucky she's still being allowed to see her kids after all the stunts she's pulled.
*Thanks Nighty for the tip!
Rutherford is shown out in Monaco yesterday with her friend, Caroline Lagerfelt. (Her mother was also with her but is not pictured.) At least she dressed appropriately for court this time. Credit: FameFlynet