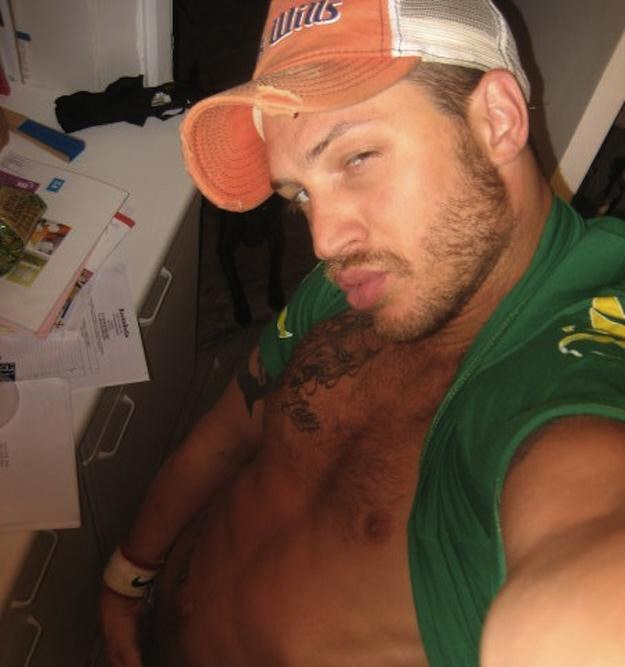 When Tom Hardy really broke through internationally, he had already been somewhat famous in the UK for several years. He really got widespread notice in Inception, remember? But before then, Tom was just sort of known in the UK as a chav, the kind of dude who had a MySpace page full of shirtless photos, tattoos, trucker hats, kissy-faces and utter craziness – go here to reminisce about the glory of his MySpace page. Anyway, every so often, those MySpace photos make their way into a Buzzfeed post or some blog post and new fans get the chance to enjoy them. To his credit, Tom has never really seemed outright embarassed about the old pics, but he probably wishes they would just go away. Or at the very least, he probably wishes he would stop getting questions about them! He was being interviewed by Sky News and of course he got a question about the old pics. His answer was amazing:
Tom Hardy insists he has no regrets about a MySpace profile that continues to haunt him today. Some of Hardy's more memorable photos show him pouting, wearing wigs and with junk food, usually while wearing a pair of boxers and not much else. Outlandish quotes from his profile included: "My head is like a dangerous neighbourhood I should never be in it without an appropriate adult. Left to my own devices I'll crash the motor," and, "I am a goldfish walking through a desert."

But Hardy is unfazed by the attention they continue to receive, telling Sky News: "I've got no shame about my MySpace photos, especially the one of me in my underpants which is a glorious photo of a man in his natural habitat. In my tighty-whitey budgie smugglers. In America, they say 'you should be ashamed of this' but I'm actually not remotely ashamed – that is me in my natural habitat, thank you. I might not be an Adonis, but I like to think of myself as an Adonis in that photo."
Bless him. This reminds me a little bit of Channing Tatum's reaction to being "outed" as a former stripper – he owned it, showed he had a sense of humor about it, and ended up making those experiences into a successful franchise. Tom, on the other hand, rarely takes those chav-tastic roles anymore. He's trying to go legit!
Meanwhile, he chatted with MTV over the weekend about all kinds of things. When asked if he'd still like to be a part of the DC Comics universe, he said: "Of course. I'm Bane. Somebody asked me who would I want to win out in a fight between Superman and Batman and I would like to hold the pair of them under the water until the bubbles stop." He also chatted about the idea of being James Bond: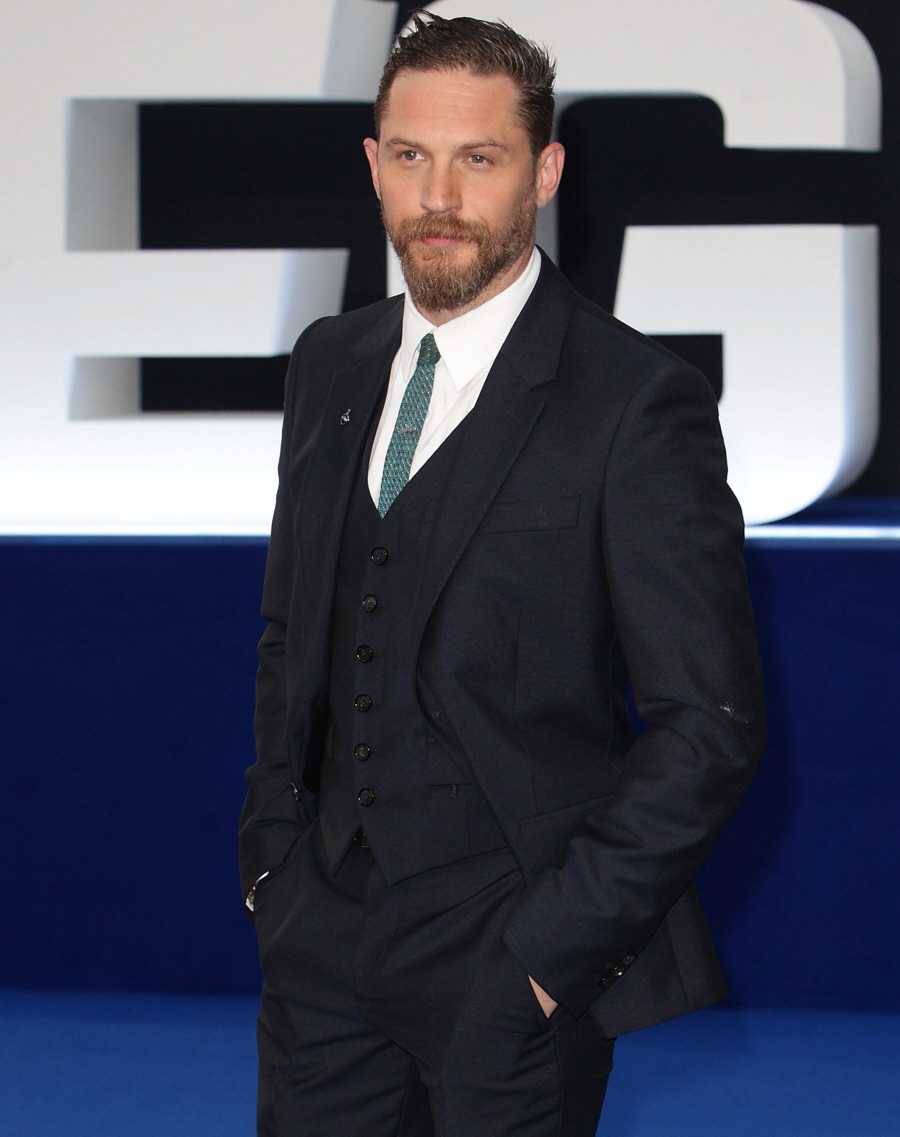 Photos courtesy of Fame/Flynet, Tom's old MySpace page.