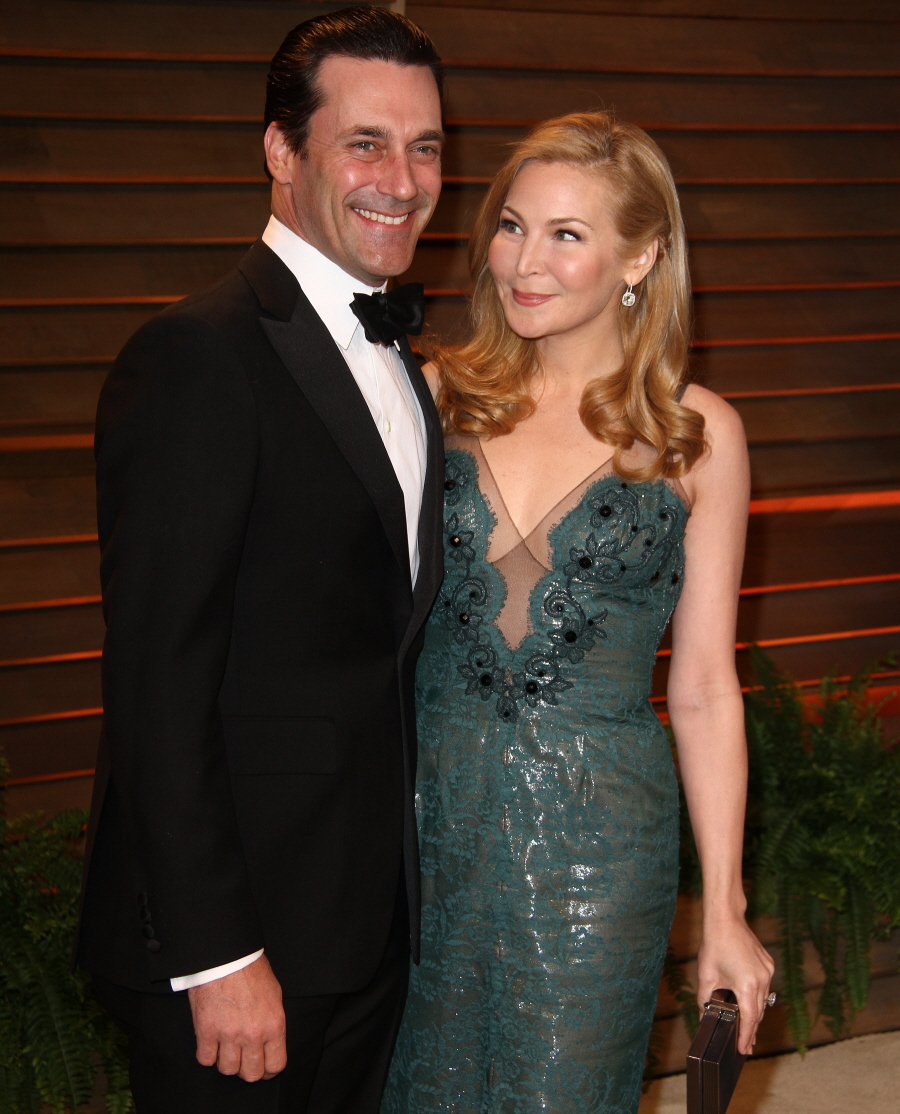 Jon Hamm and Jennifer Westfeldt announced their split earlier this week. Although, I'm pretty sure that they've been done or on the rocks for months now. The question is the same for all of the couples during the Summer of Splits: WHY? Some say it was Jon's drinking and rehab stay. Some say it was infidelity. Some say he was looking for an "upgrade" after 18 years. And some say that Jennifer just got tired of waiting around for him to propose? Really? That's what Radar says:
"The real reason that he and Jennifer split was because she wanted him to commit and he was just not ready," a source close to the 44-year-old actor tells Radar. "Jennifer told Jon that she never imagined that after almost two decades together, he would still have not asked her to marry him."

According to the insider, after Hamm was released from rehab at the end of March, "All he did was constantly pick fights with Jennifer. They would go to war over everything. Neither one of them could trust the other one towards the end. It just got to the point where they both realized that they were better off without each other."
I've gotten yelled at for making assumptions about whether certain people want marriage or not, but after 18 years… I seriously doubt that it just got to a point where she suddenly wanted the ring. At some point, they would have had that conversation, right? Of course they would have. They would have had that conversation in the first year.
But… both Us Weekly and Star Magazine claim that it wasn't so much the marriage thing as the overwhelming lack of commitment in their shared future, including whether or not to have kids. Star Mag says he didn't want kids and she did. Us Weekly says the opposite:
Partners, but not parents. Jon Hamm and Jennifer Westfeldt announced that they were splitting after 18 years together on Sept. 7, and sources reveal exclusively to Us Weekly what exactly caused the breakup between the long-term couple. One insider tells Us that the pair "definitely tried" to work out their differences and keep their nearly two-decade-long romance going. However, the split was imminent, especially since the two didn't see eye to eye about starting a family.

"There's always been a rift," another source close to the actress tells Us. "Because he wanted kids and she didn't."
This situation is a bit trickier than the marriage thing. I've honestly never gotten the impression that Hamm wanted to be a father or anything like that. In interviews, he's discussed his own crappy childhood (he was very young when his mom passed away and his dad had a lot of health problems). I think this story is less about "Jon Hamm just wants to be a dad!" and more about "Jon Hamm wanted to walk out of this split smelling like a rose!" Because who is going to blame The Guy Who Wanted Kids, right? Anyway, I do think she wanted kids and Hamm was the one refusing. Which is going to make it especially rough if and when Hamm moves on with a younger woman and the new girl proceeds to get knocked up.
PS… There are more stories about this split coming out, I'll probably have another story about WestHamm today, just FYI.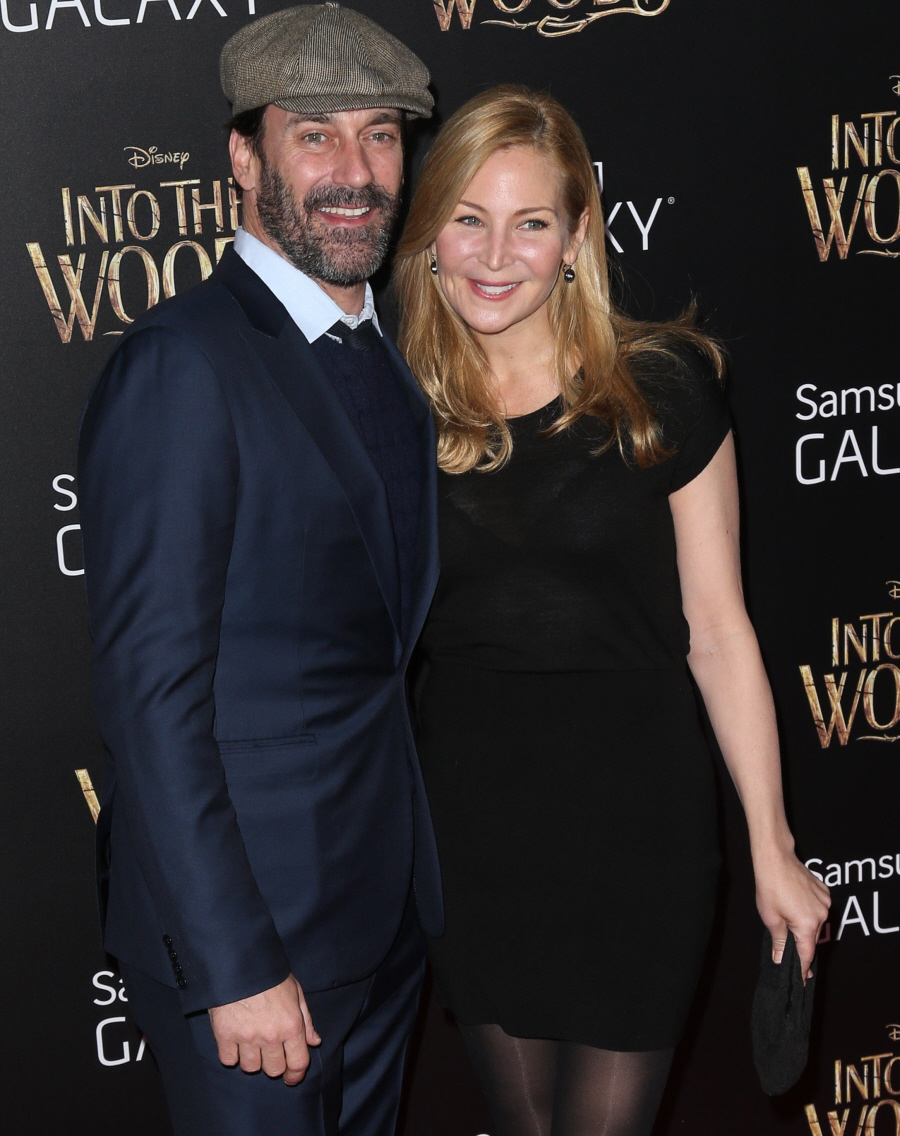 Photos courtesy of Fame/Flynet.