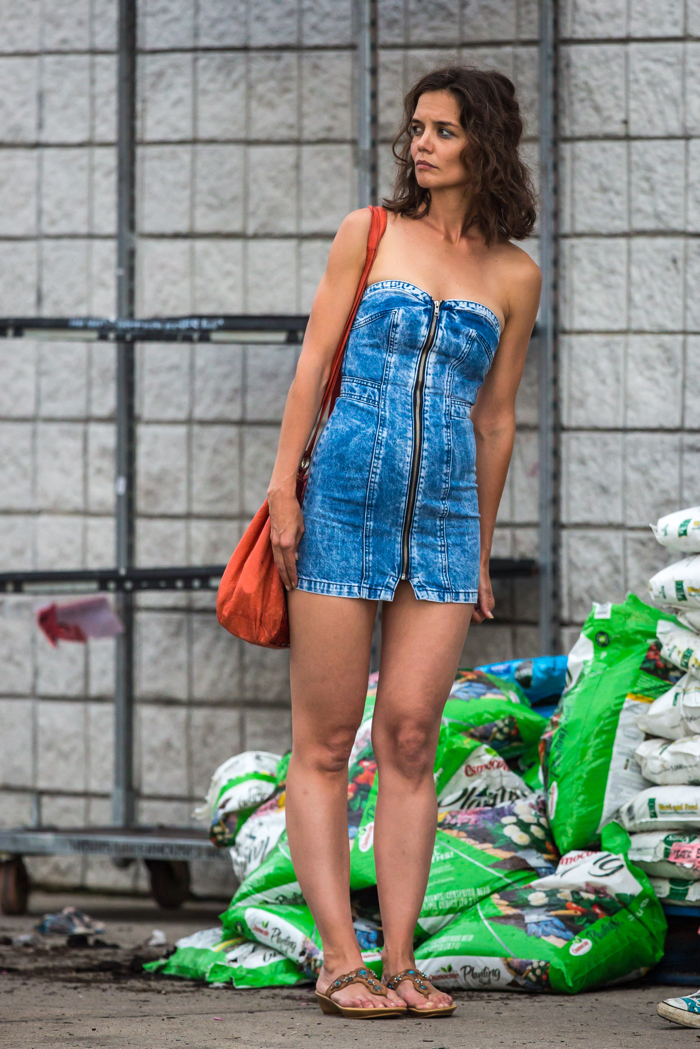 The ongoing photo supply for Katie Holmes' new movie, What We Had, continues to be tragic in its 1990s awfulness. In contrast, this story seems to be stuck back in October 2013, which when we first heard about Katie Holmes and Jamie Fox hooking up. This rumor persisted after a few months of rumored hookups between the two, and then Tom Cruise allegedly went "berzerk" over the idea of his former protege hitting it with his former (third) wife. The story cooled down a little bit, but then March 2015 saw Katie and Jamie holding hands in a photo, which was either confirmation or proof that they practiced for auditions together.
The gossip cycle let the story go for awhile, but now it is back with a vengeance. Us Weekly claims to have an exclusive tale of how Katie wears wigs and disguises to escape the paparazzi as she visits Mr. Foxx:
Katie Holmes is a mistress of disguise!

A source tells Us Weekly that for a recent L.A. rendezvous with boyfriend of two years, Jamie Foxx, the actress, 36, "put on a wig and hat to meet him at a hotel."

The relationship is a multi-city operation: While Holmes, who has been filming All We Had in NYC, supported the Grammy winner, 47, following his Aug. 22 SLS Las Vegas gig, "Katie sent Suri from NYC to L.A. with a nanny," says a Holmes insider.

The soon-to-be fourth grader, 9, the source adds, needed to be back in time for school. Suri also took a Sept. 7 trip to Disneyland while Mom visited Foxx's Thousand Oaks, Calif. mansion. "Katie is so in love, adds the insider. "I don't know if he's dating other women, but she isn't dating other men. She is all about Jamie."

Us Weekly broke the news of their tryst in October 2013, and obtained an exclusive first photo of the two holding hands this March. Though they keep their romance under wraps in public, their friends and family are well aware of their shared sentiments.

In May, Holmes dropped the L-word following a phone call with Foxx.

"She said she loved him," another source told Us at the time. "She always gushes about how amazing he is and the joy he brings into the world." And Foxx is "quick to call [Holmes] 'my girl' to pals," a separate source previously noted. "As in, 'My girl is calling.'"
[From Us Weekly]
Part of me wants to ugggggh about this story, but the rest of me is thrilled for Katie. Sure, Jamie is a little bit shady, but he's nowhere near as shady as Tom Cruise and his Scientology. And then there's the implicit joke about how Tom and his Tom Gun vibes always felt "the need for speed," so perhaps Jamie fills in the gap.
Jamie is pretty dang hot, and if he's truly been seeing Katie for nearly two years, there must be something beyond hookups. At first glance, it's pretty weird to see a guy who won't go public immediately, but Katie may feel the same way after Cruise flaunted their relationship to the press. Jamie wouldn't never jump and down on couches, and this can only be a good thing. Go Katie!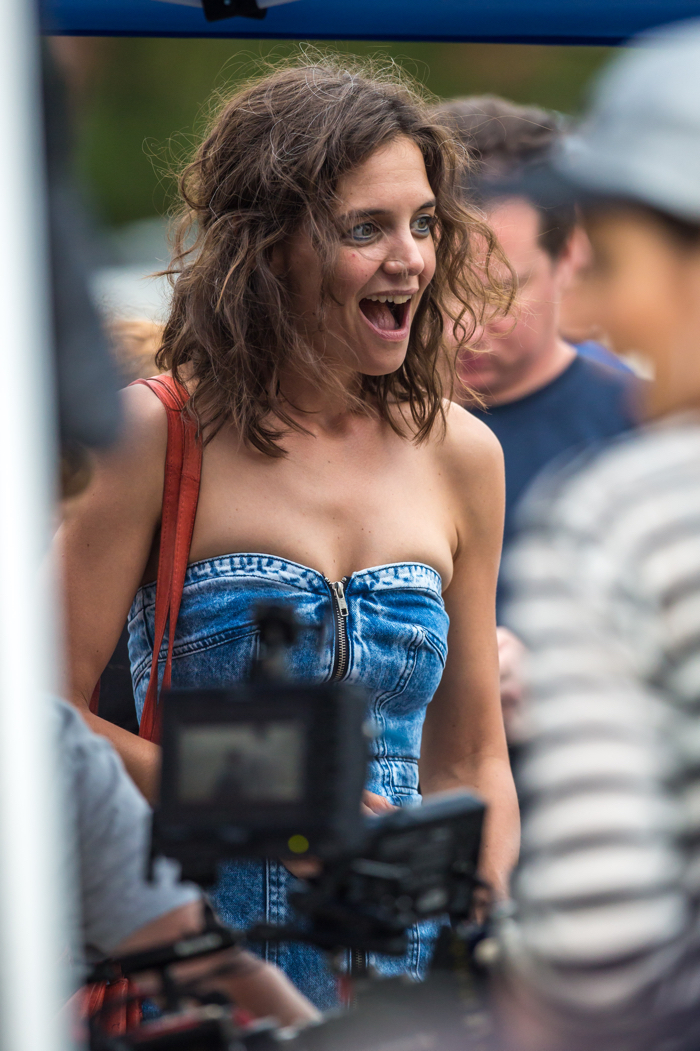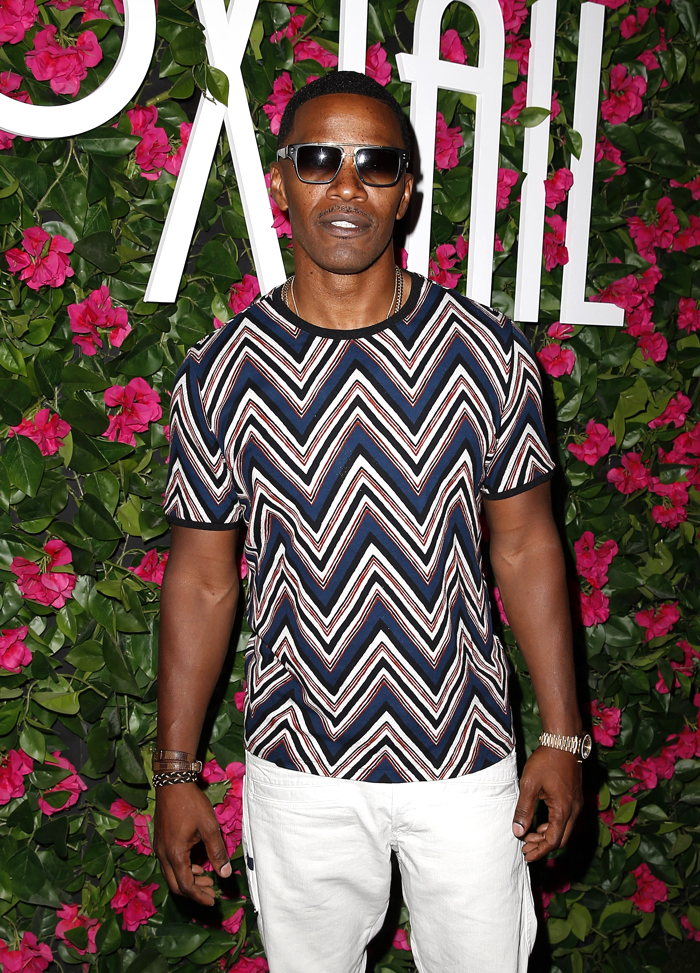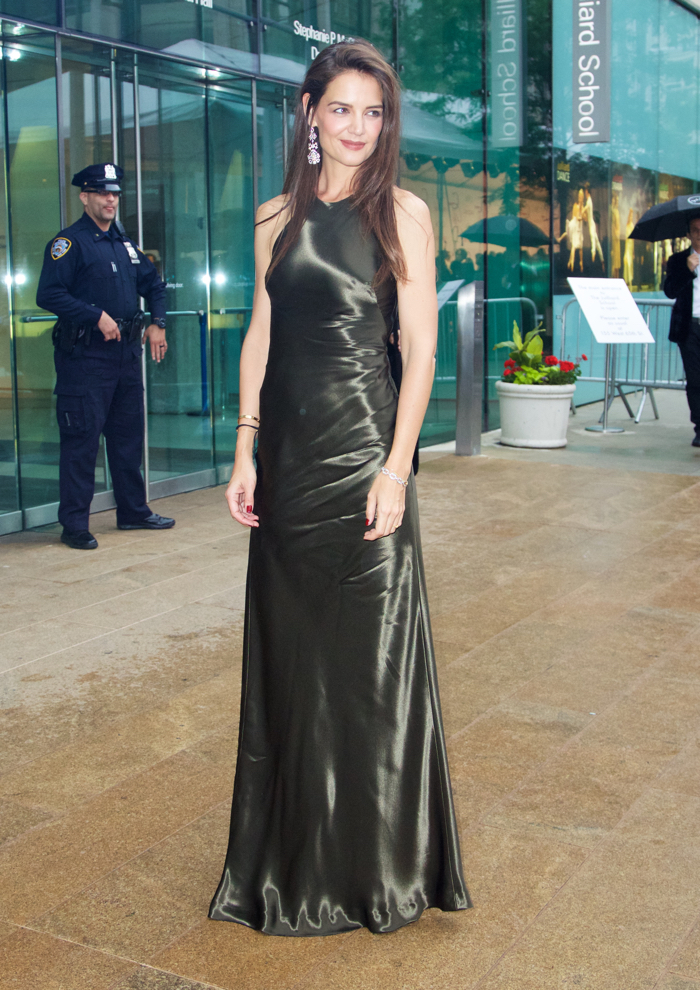 Photos courtesy of Fame/Flynet & WENN