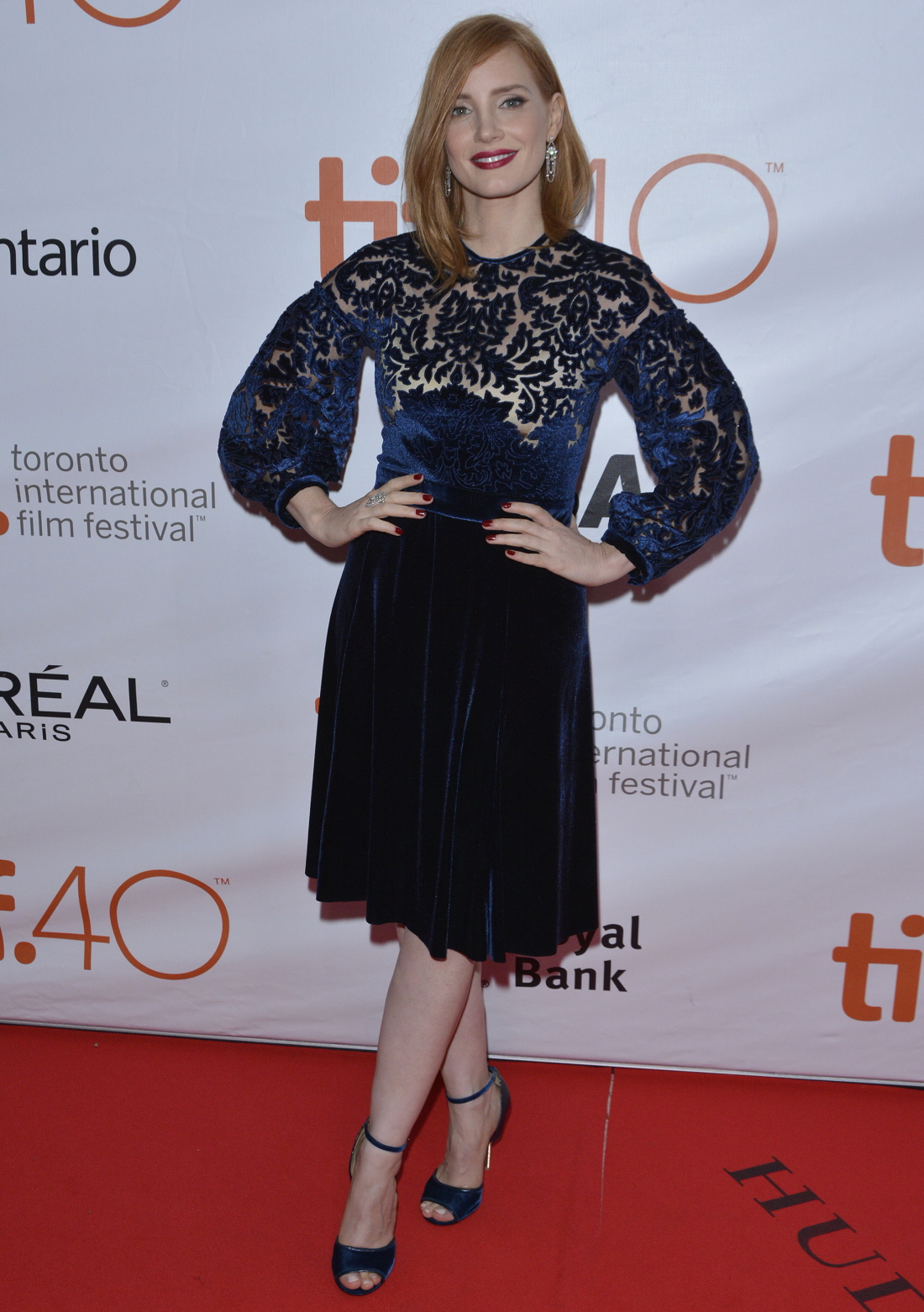 Here's a hodge-podge of TIFF fashion photos from some of the people that probably weren't going to get stand-alone fashion posts. It's not that I think all of these looks are overwhelmingly bad OR good, it's just that most of them aren't really noteworthy either way. Also: I'm actually picking out some of the more interesting looks from some of these celebrities who had multiple fashion moments. Here is Jessica Chastain at the premiere of The Martian. Her dress was velvet Givenchy. Chastain's style is so hit-or-miss, which makes me sad because I really do think she's beautiful. I don't really like this on her, because it looks too "old" and it ages her.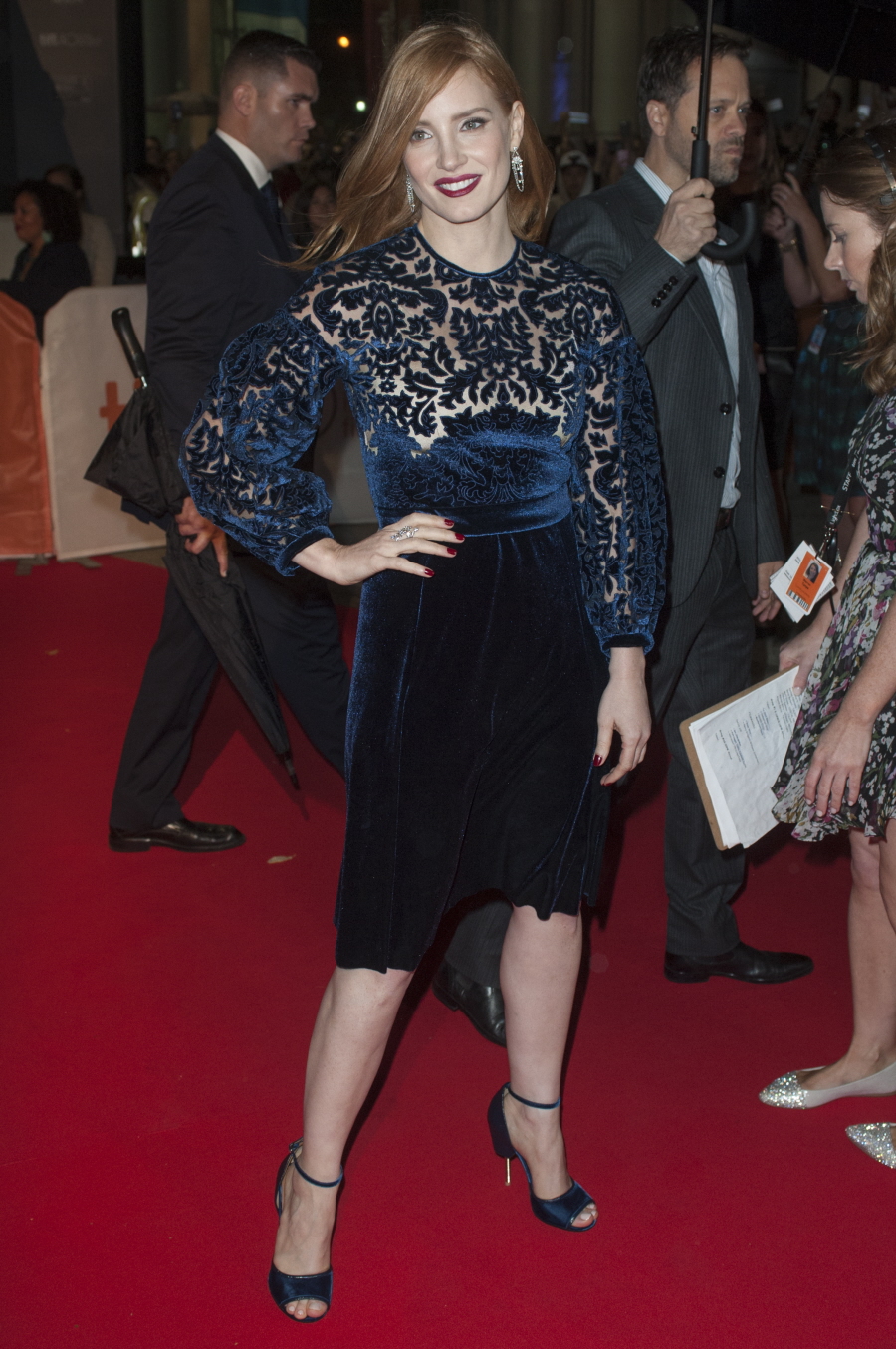 Kate Mara, also at the premiere of The Martian. She wore a Valentino Fall 2015. I know it's a weird dress, but I kind of love it? I would love it even more on someone else (sorry not sorry). I really think her haircut was such a mistake.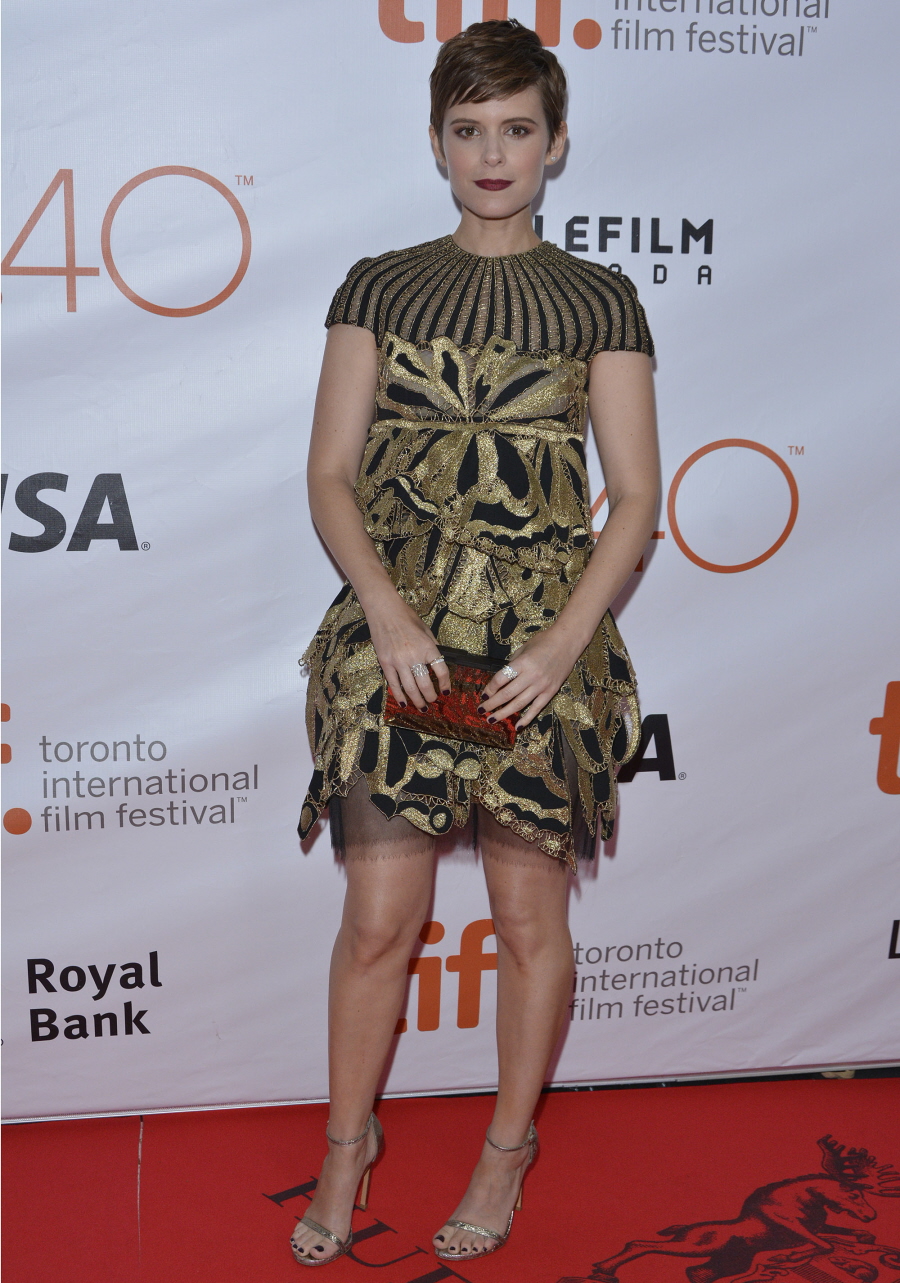 Evan Rachel Wood and Ellen Page at the premiere of Into the Forest. Evan is wearing Gucci, because she's a long-time Gucci girl. I like when she does menswear-inspired stuff, but I think the colors are really throwing everything off. If this had been monocromotic, it might have looked great. Like, if everything was navy, it would have been tight.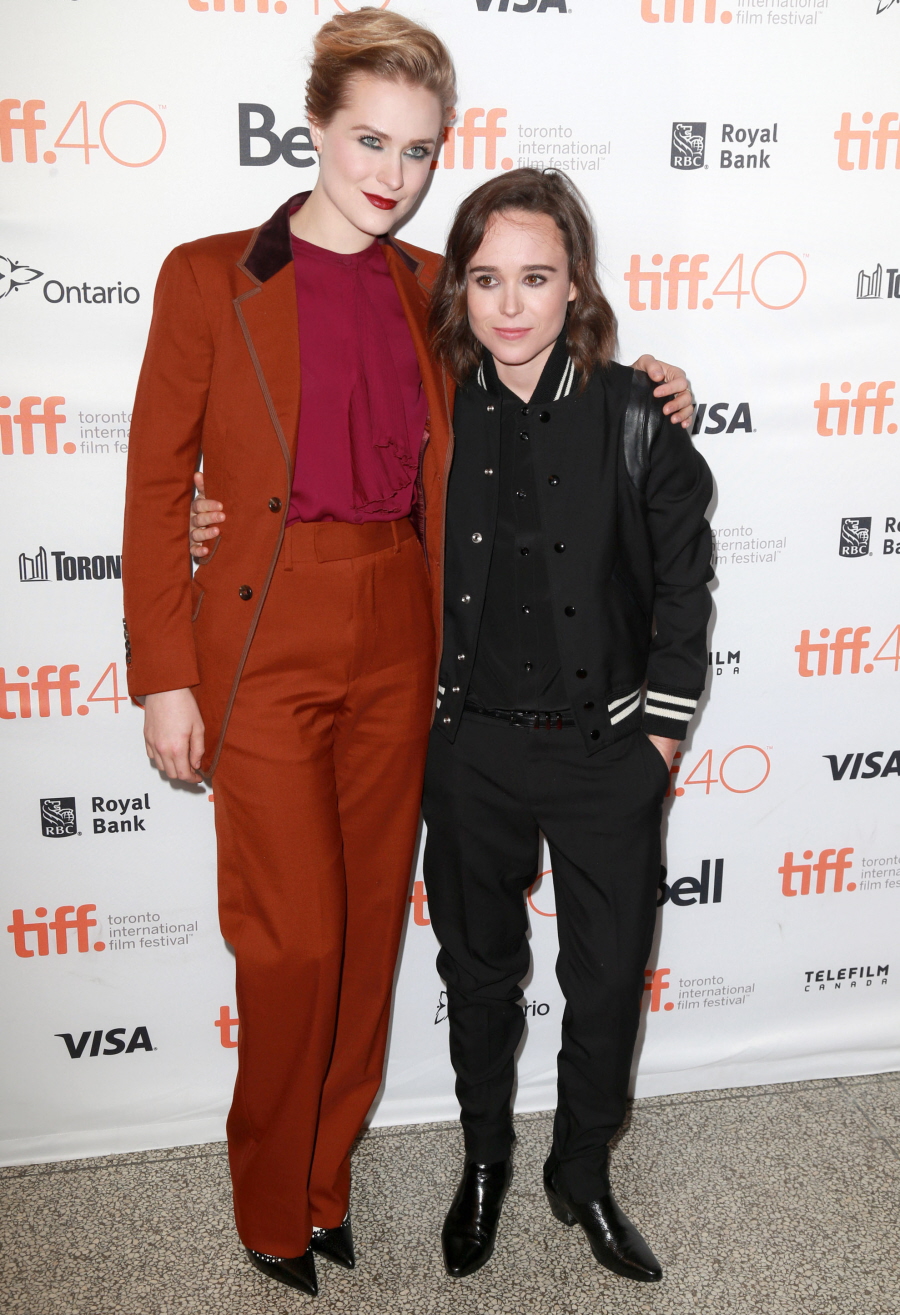 Julianne Moore is adorable and since I'm a '90s girl, I still have such affection for black-tights/black shoes and a print dress. That combination is adorable, although this dress in particular is kind of fug.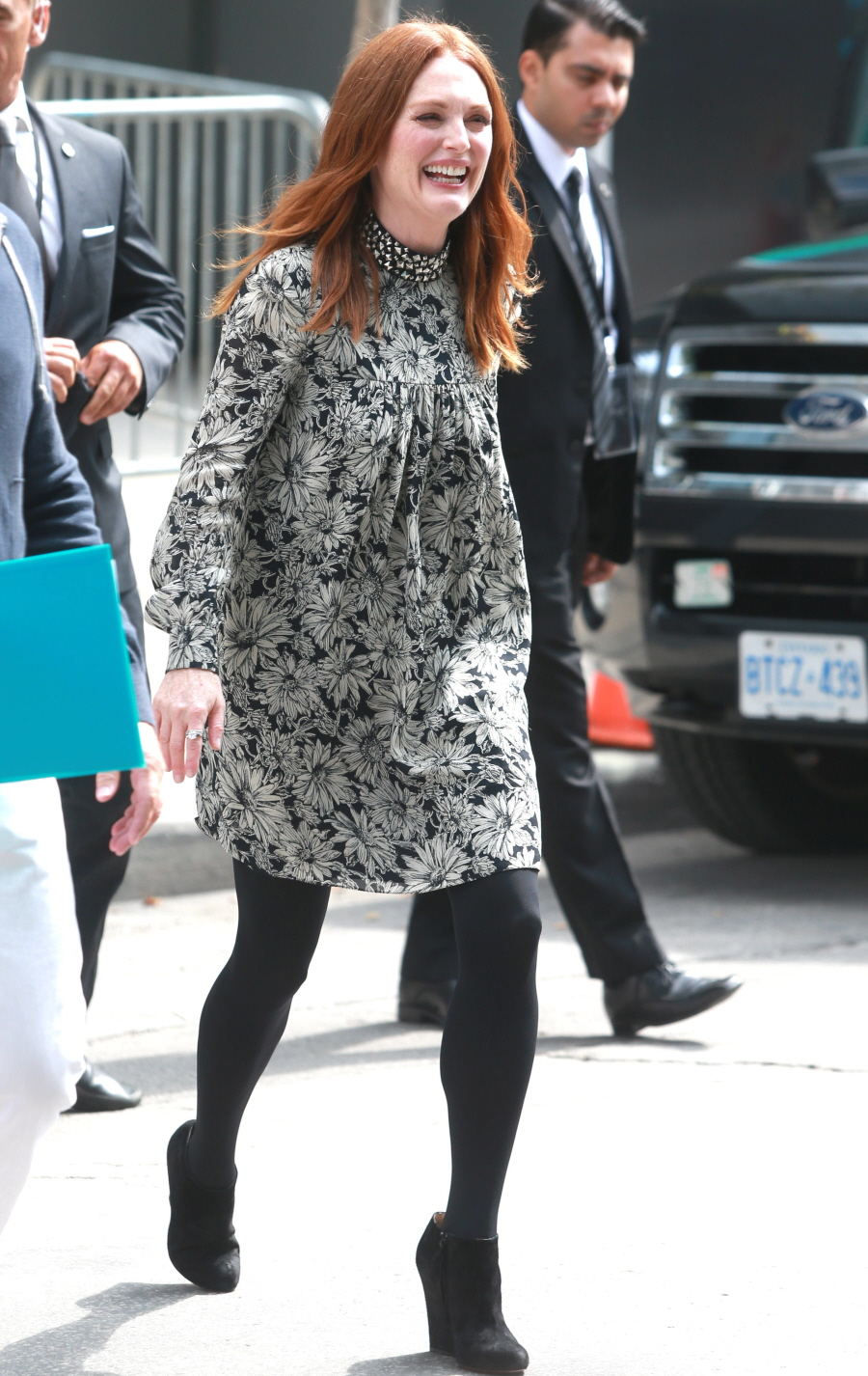 Rachel Weisz in Louis Vuitton for the premiere of The Lobster. This is just a really strange ensemble on such a beautiful woman. I wish she would go back to wearing a lot of Narciso Rodriguez, because she always killed it in Narciso.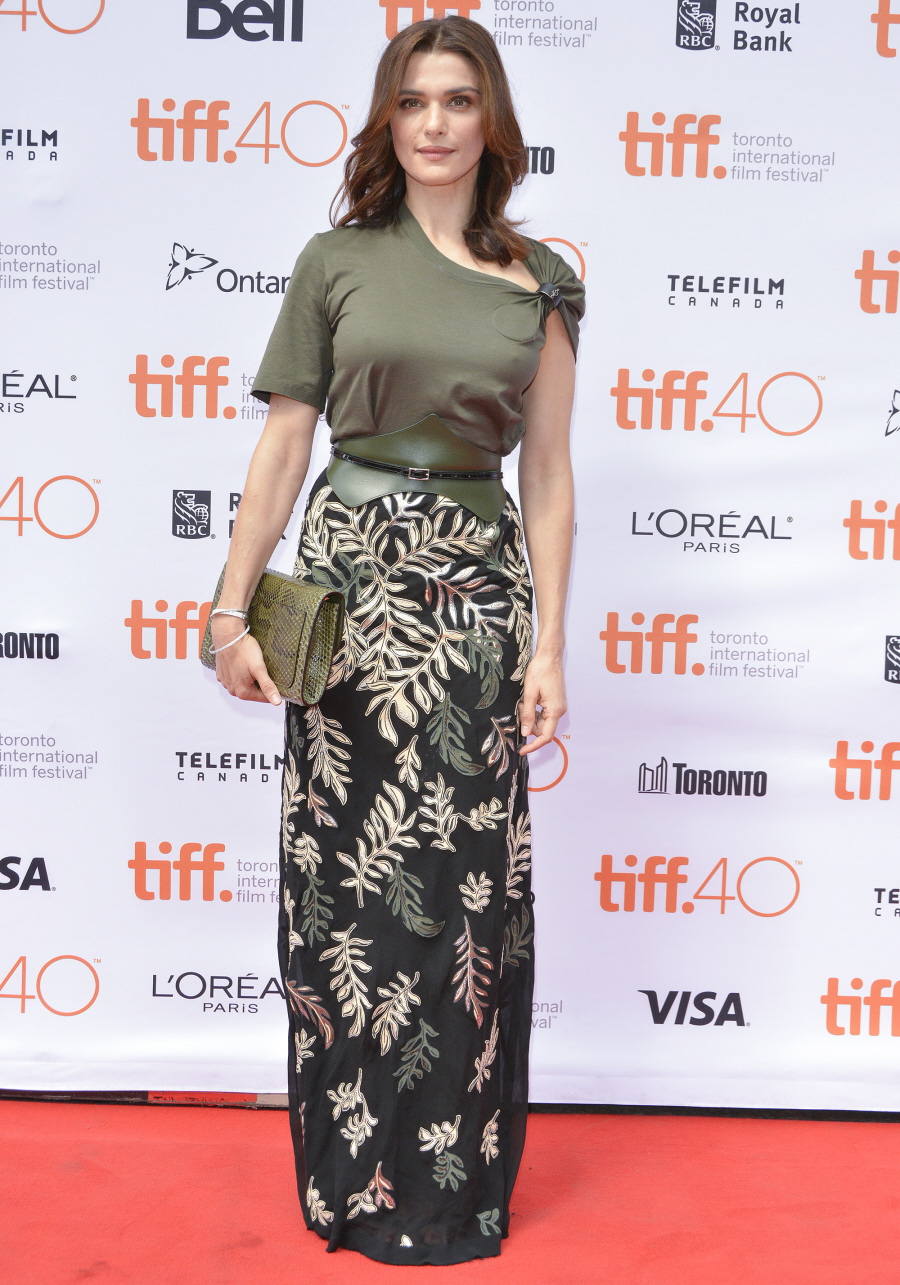 Elle Fanning at the premiere of Trumbo. Her dress is Gucci and it's adorable, I just wish the V wasn't quite so plunging. If it had been just a little bit higher, it would have been one of the best looks, totally.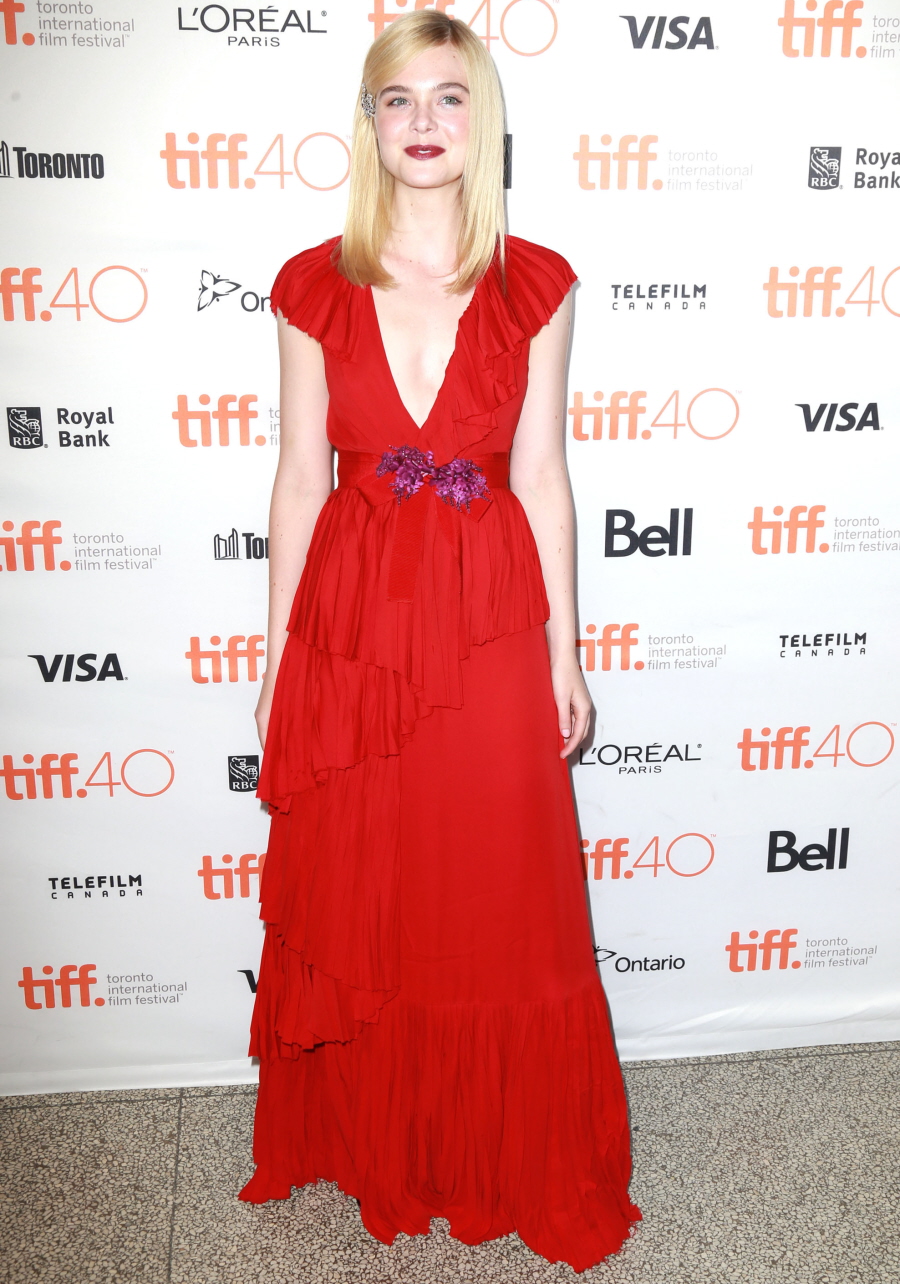 Photos courtesy of Fame/Flynet, WENN.