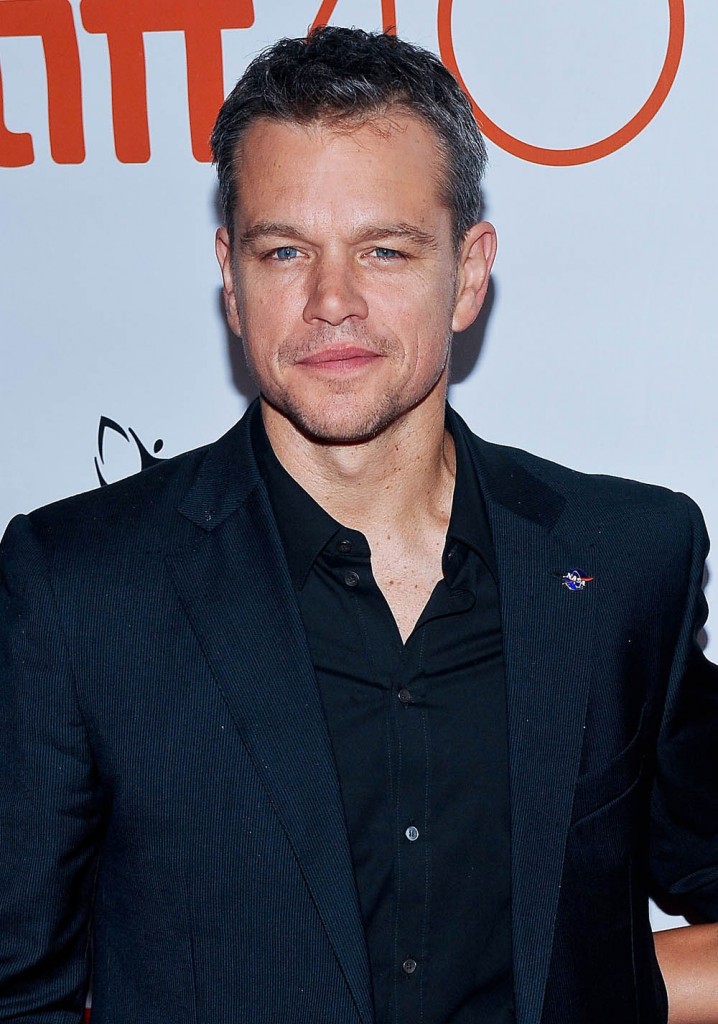 It's a sad day when your longterm celebrity crush messes up spectacularly. It's even sadder when he fails to realize why he messed up. Such is the case with Matt Damon, who has occupied the number one spot on my freebie list for about 15 years. This week he's come down a few notches. (I guess there's still Joel McHale and Chiwetel Ejiofor.)
As you know, Matt Damon made a problematic argument on the reality show Project Greenlight, which aired on HBO this Sunday. He interrupted a female producer of color, Effie Brown, to claim that it didn't matter if there was diversity in film production and direction, as long as there were diverse characters. Damon wanted to cut a particular directing team that Brown was trying to advance. Brown was concerned that a black female prostitute character would be fairly portrayed while Damon pointed out that the particular directing team, a woman and a man from Vietnam, said they liked the script and that there was no guarantee they would do that. Brown disagreed, but she didn't get much chance to say her piece. Damon had his mind made up and shut her down. To be fair, no one else on the nine person panel of judges was suggesting that these directors should be chosen. Several other directors were ahead based on their interviews and submitted entries to the short film contest. You can read the full exchange in context here.
Damon has since "apologized" and when you read his statement to The Wrap you'll know why I'm putting it in quotes.
"My comments were part of a much broader conversation about diversity in Hollywood and the fundamental nature of 'Project Greenlight' which did not make the show," he said in a statement to TheWrap on Wednesday. "I am sorry that they offended some people, but, at the very least, I am happy that they started a conversation about diversity in Hollywood."
Damn you, Matt Damon. How does he not know better than to issue an "I'm sorry if you were offended" apology? Damon will speak out against oppression and against ignorance, but when he displays a textbook case of it he's so blind to his own position that he can't admit he was wrong even after it's pointed out to him. I really expected him to be circumspect about this and to say that he learned from this mistake. It was surely edited way down as he states, and maybe he was right in not picking those directors, but the way he chose to explain his decision was telling. Here is a guy who is one of the most liberal in Hollywood using a hackneyed argument for dismissing legitimate concerns about diversity in film production. This happened on a reality show. Imagine how similar scenes play out daily in Hollywood and then tell me that doesn't affect the way minorities are portrayed on film.
Update: TMZ has more of Damon's statement. He led with:
"I believe deeply that there need to be more diverse filmmakers making movies. I want every young person watching 'Project Greenlight'to believe that filmmaking is a viable form of creative expression for them too." That's somewhat better.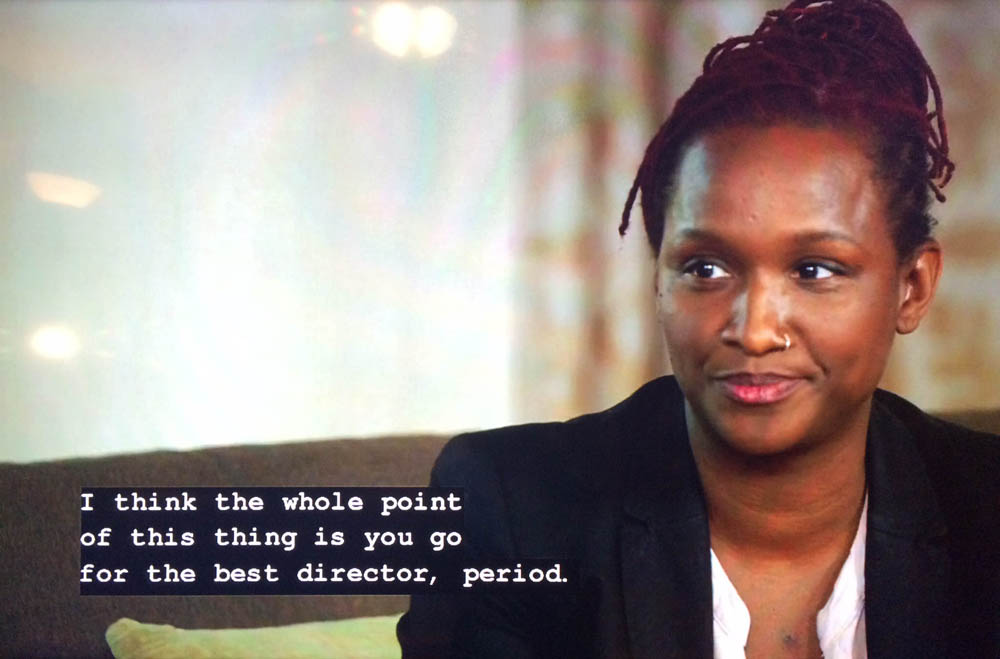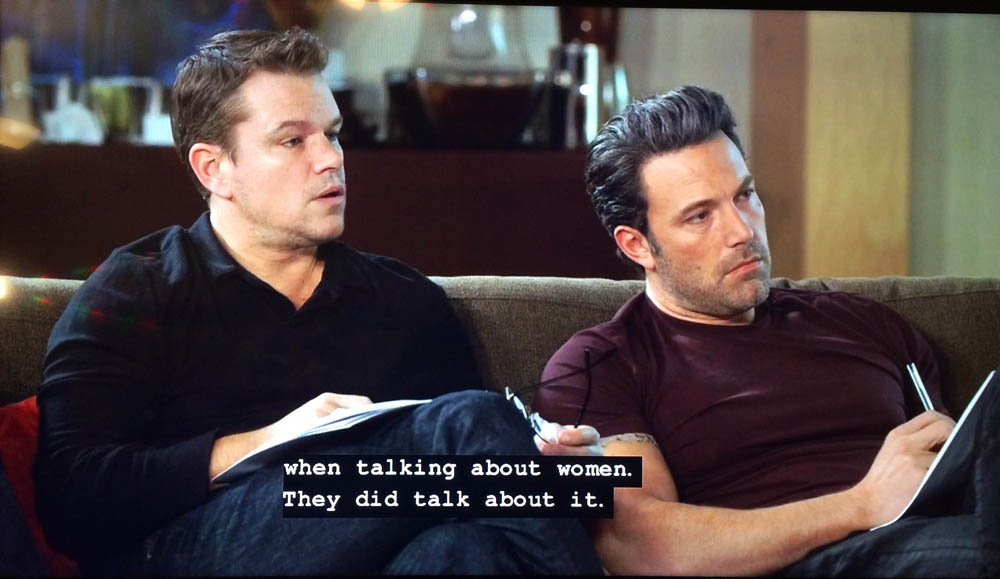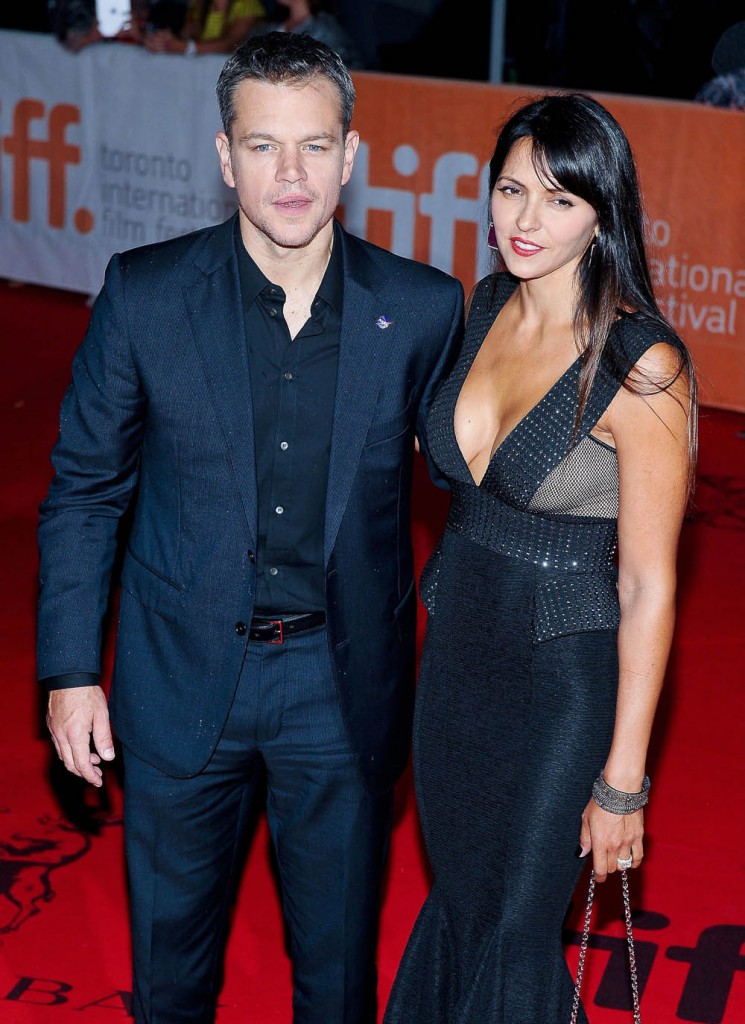 photo credit: WENN.com and screeshots from HBO