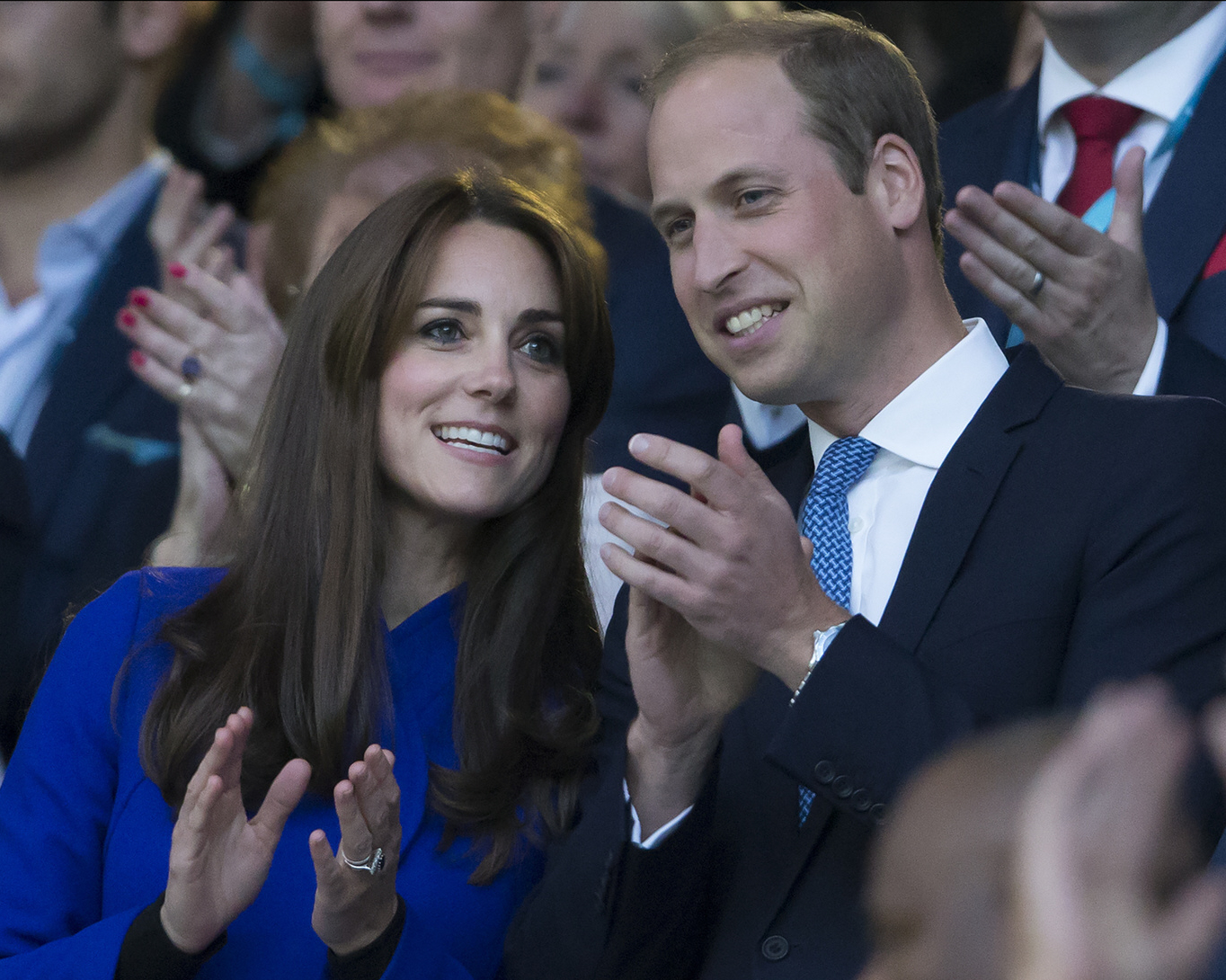 The Duke and Duchess of Cambridge were back to work with a vengeance! "With a vengeance" = three events between William and Kate in one week. And one of those events was just Will and Kate tagging along at the Rugby World Cup Opening Ceremony, which was clearly intended as just a Prince Harry event. Harry is the honorary president of the England World Cup, and he was the one to do a cute video for the event, plus he gave a speech to open the games. Will and Kate were just there to have fun.
Fashion notes: Kate wore what looked like black tights and a black dress, which we didn't get a good look at because she wore her blue coat the entire time. The coat is by Reiss, and it sold for £325, but is no longer on sale (meaning, I think, that this is a few seasons old). I almost always like Kate in blue, and this was a nice shade, plus I appreciate the fact that the coat didn't have a million buttons on it (Kate LOVES buttons). She matched the coat to a special scarf (which she carried but did not wear) – the scarf was from Beulah, at a cost of £85. Interestingly enough, the proceeds from the sales of the scarf go to support the UN's blue heart campaign against human trafficking. Do you think she did that on purpose, or did she just like the scarf? As for her bangs… they don't look so bad here, maybe because she's pushed them to the side?
Here's part of the spoof/funny video Harry did for the Opening Ceremony. A prince making a cameo as a gardener, how charming.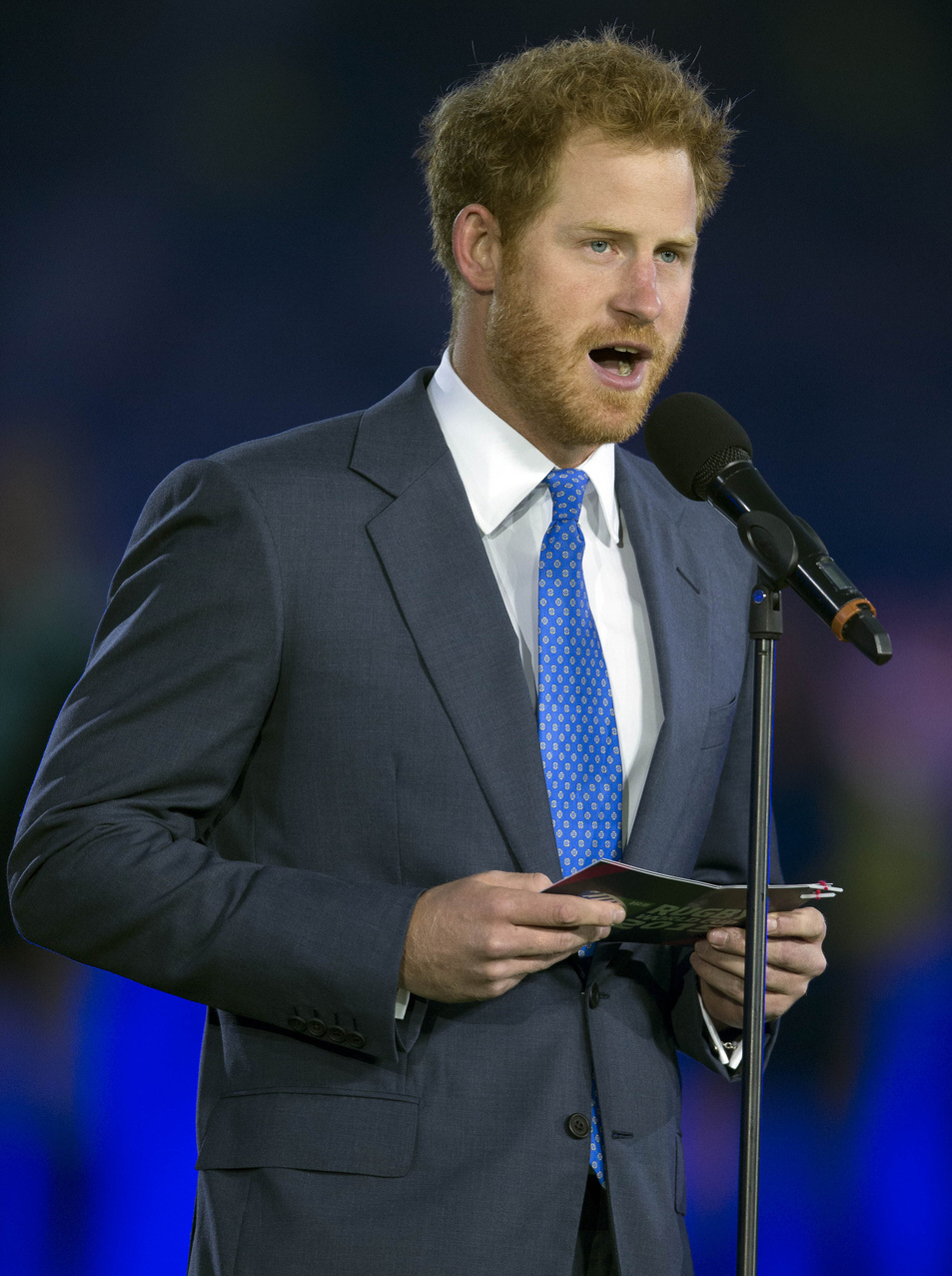 Photos courtesy of Getty, Pacific Coast News.