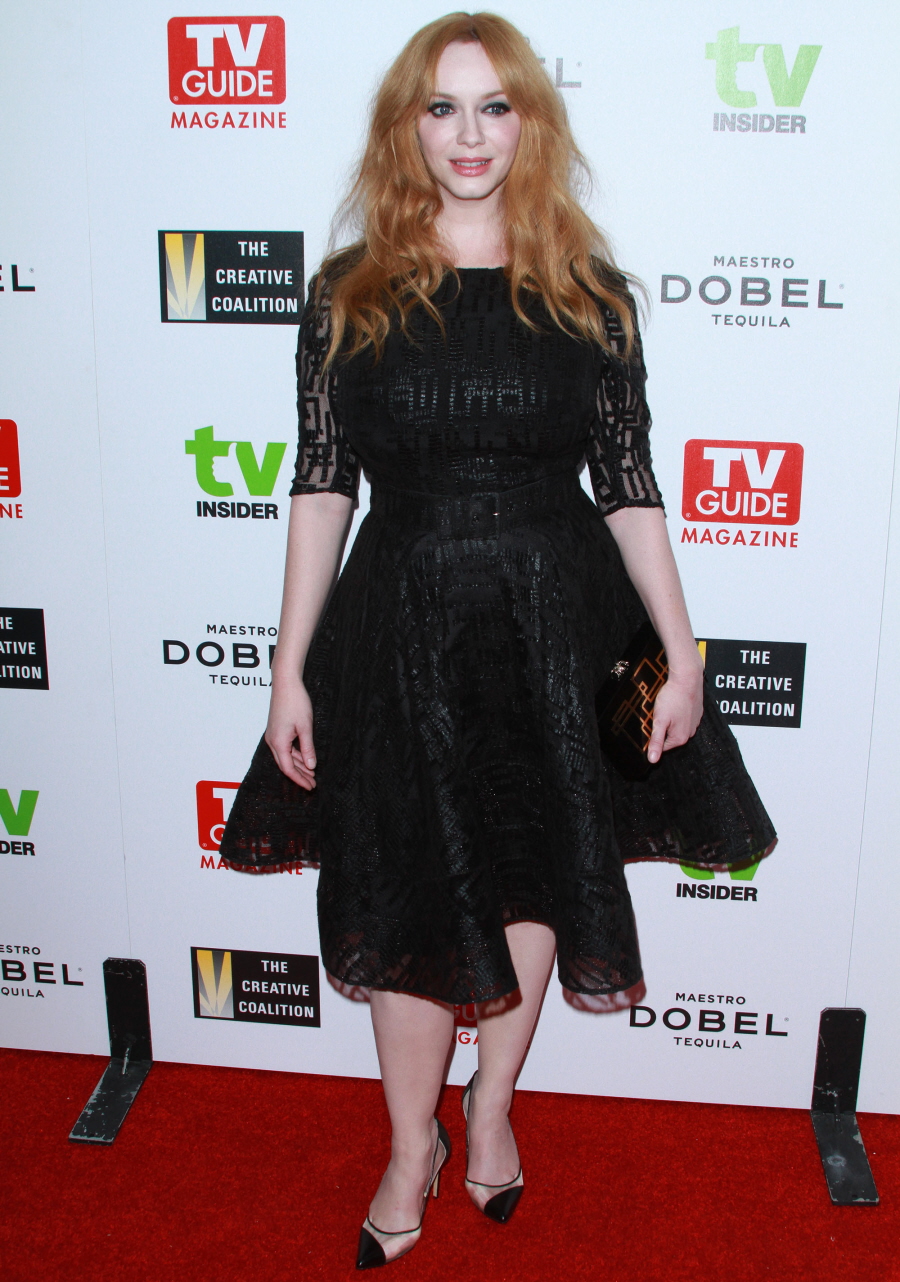 Here is our 2015 Open Post for the Emmys this year, hosted by Christina Hendricks. She was out and about on Friday at the Variety & Women In Film pre-Emmy party, and she wore the same dress for the TV Guide party as well. I think she's such a pretty, striking woman but God help us, it's like the Mad Men stylists are the only people who really know what to do with her.
I do love some Christina Hendricks, and she's enjoying her sixth Emmy nomination in a row for playing Joan Holloway/Harris in Mad Men. Many people hope that considering 2015 was Mad Men's final year on air, that the actors will finally sweep the awards. Mad Men itself has won Best Drama several times, but the actors never win. If any of the actors are going to win this year, it's probably Jon Hamm, but I can hope against hope that Christina or Elisabeth Moss (also enjoying her sixth nomination just for Mad Men) will win as well. Both actresses did some of the best work of their careers on that show. Still, I kind of think that Game of Thrones will probably win Best Drama, don't you?
The E! Emmys red carpet show starts at 6 pm EST and the Emmys begin at 8 pm on Fox. The host this year is Andy Samberg and I would imagine that he'll have some fun and do some hipster humor, but I'm not expecting big song & dance numbers, like if Neil Patrick Harris was hosting again. We'll be commenting on this Open Post, plus live-tweeting the red carpet & Emmy telecast. My Twitter is here. Celebitchy's Twitter is here. And Bedhead's Twitter is here. We'll have full awards & fashion coverage tomorrow, starting bright and early!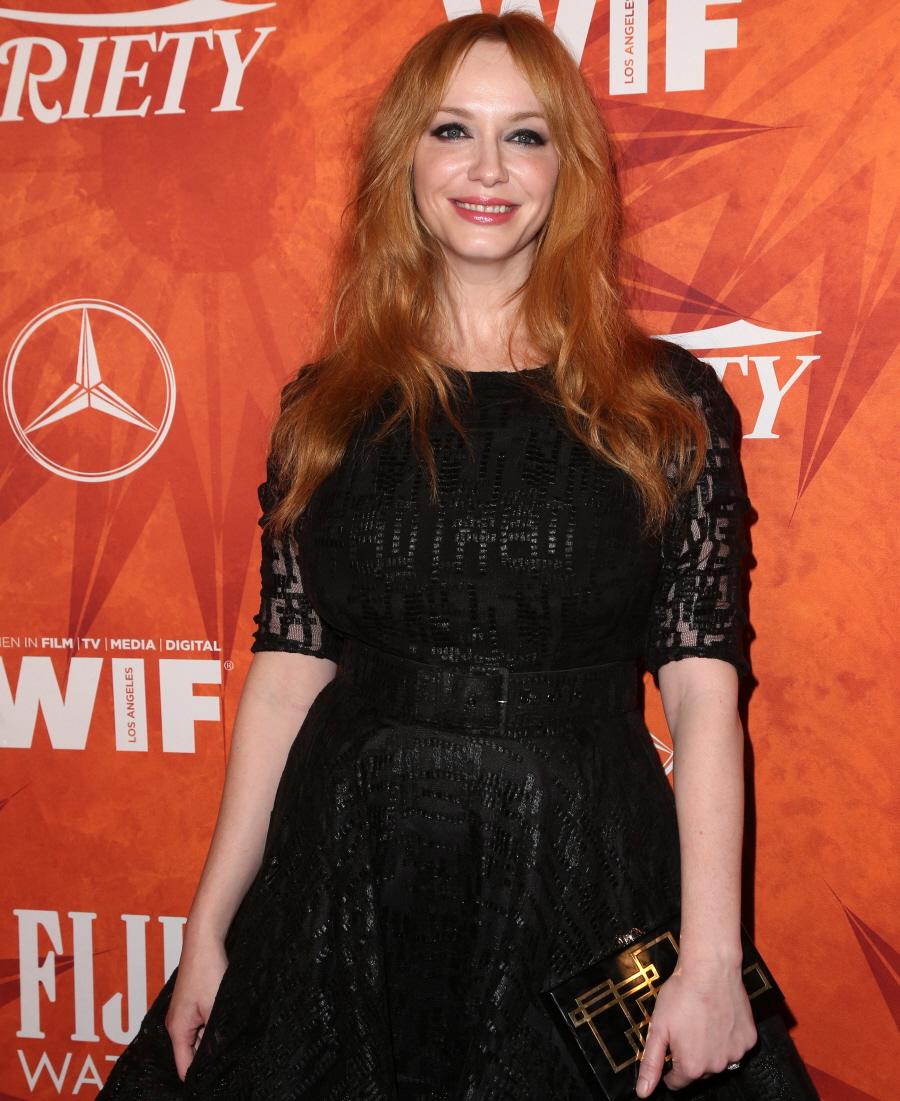 Photos courtesy of WENN.