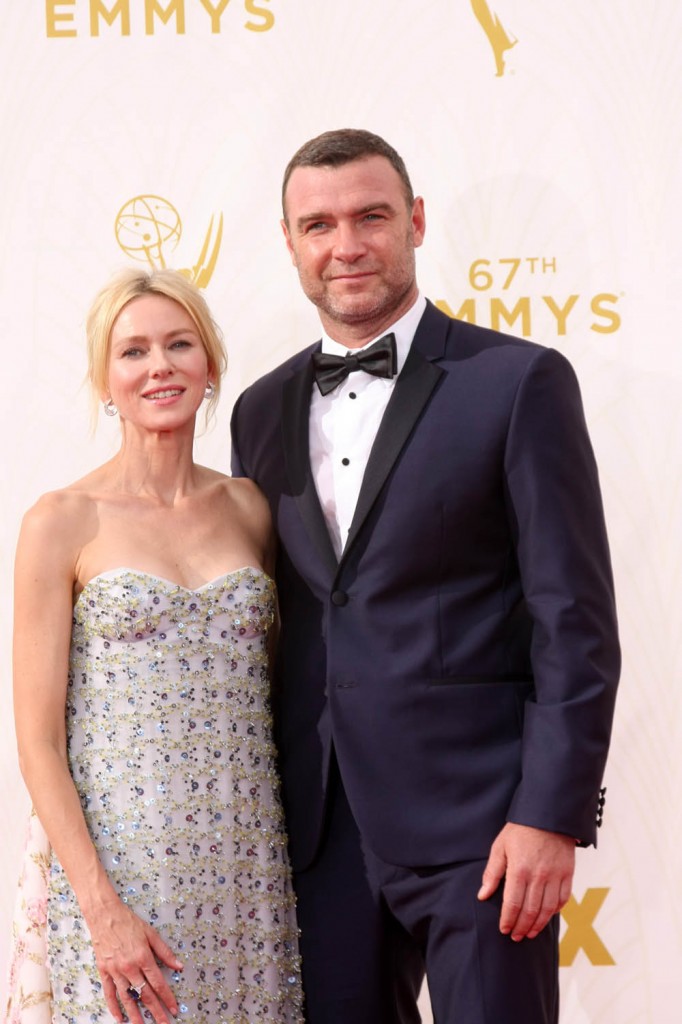 Naomi Watts was at the Emmys last night supporting her partner, Liev Schreiber, who was nominated for Lead Actor in a Drama. That Emmy of course went to Jon Hamm. Ray Donovan is an incredible show and this season has been just as solid and entertaining as the last two, so I have hope that Schreiber will get another shot at an Emmy. The show has already been renewed for a fourth season.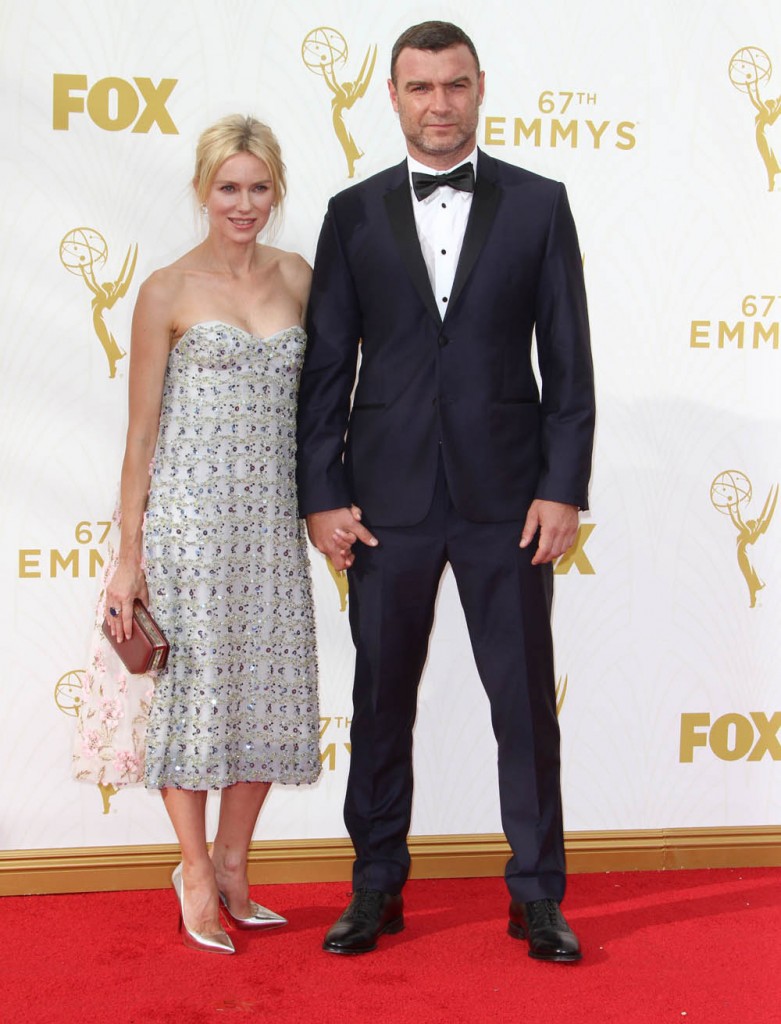 Watts was in this kind of shapeless, sack-like Dior gown. The neckline was lovely and the sequin details were incredible, but it hung too loosely around her waist and made her look pregnant, which she's surely not. Watts often takes risks but still manages to look incredible so this is a rare miss for her. I don't think she wears Dior often.
Update: I'm sorry I forgot to post the back of Naomi's gown! I'm tired and missed it. As many of you pointed out, the dress has two different fabrics sewn together.
Watts posted a really sweet Instagram pic with Screiber before the Emmys calling him her "baby daddy." These two are SO CUTE.
Here's Ellie Kemper in Naeem Khan. I love this gown because it looks like a work of art. Hundreds if not thousands of man hours must have gone into making this. There's a lot going on; it's beaded in an intricate pattern that's contemporary with an art deco feel, it's somewhat ombre and it's fitted with a slight train. Somehow it all works together, though. I would wear this dress in a heartbeat.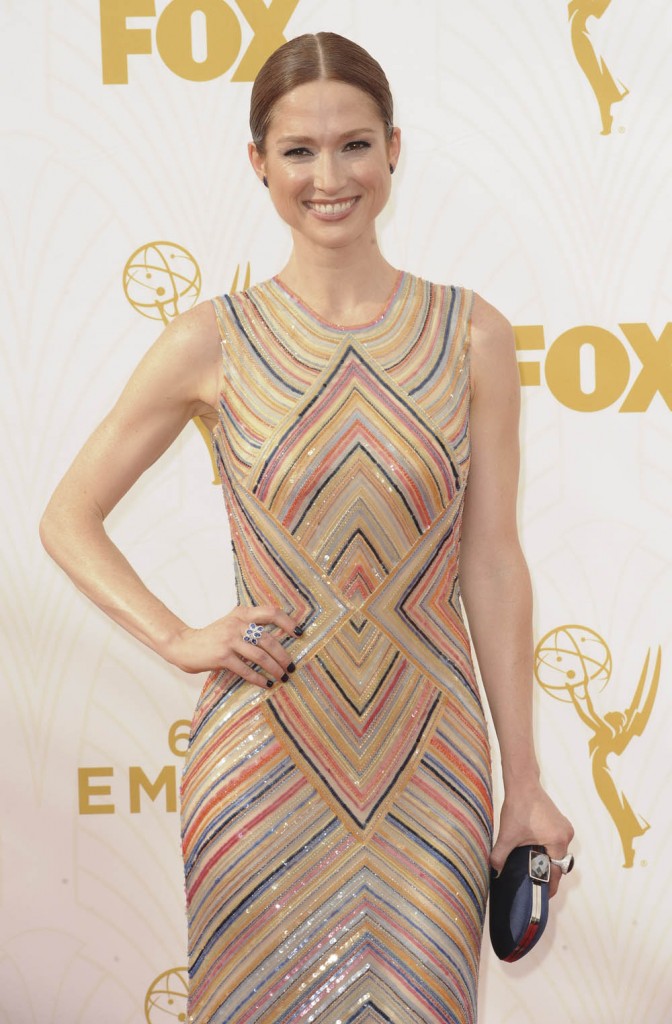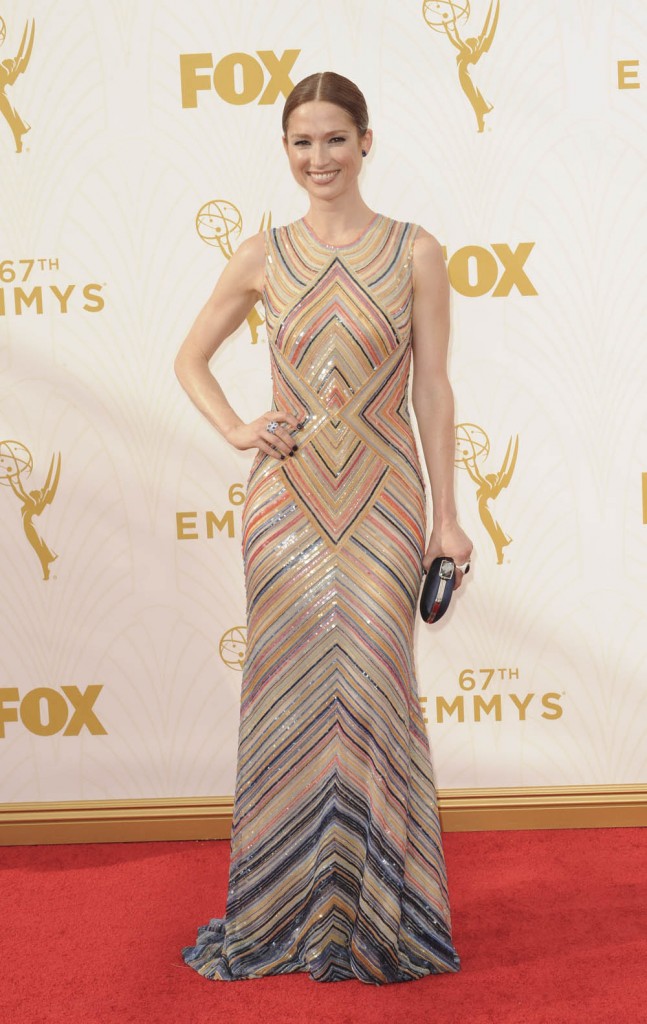 Amanda Crew of Silicon Valley (love that show) was in this awesome blue and white Gustavo Cadile gown. This is how you do glamour at the Emmys. The pattern is a bit much and could be limited to either the bodice or the skirt, but that's a minor issue.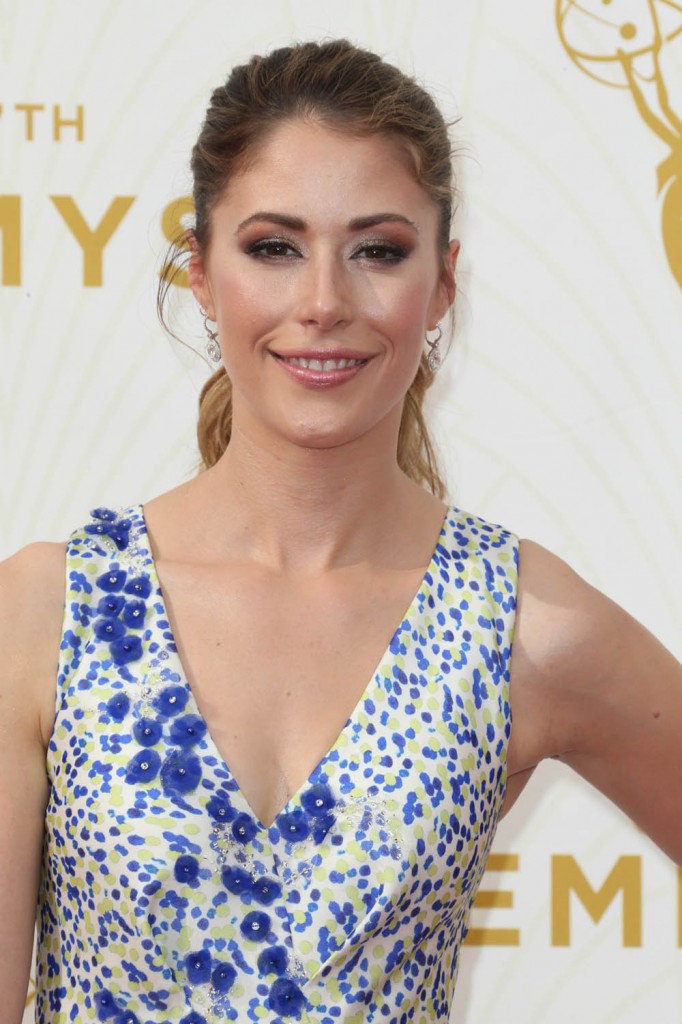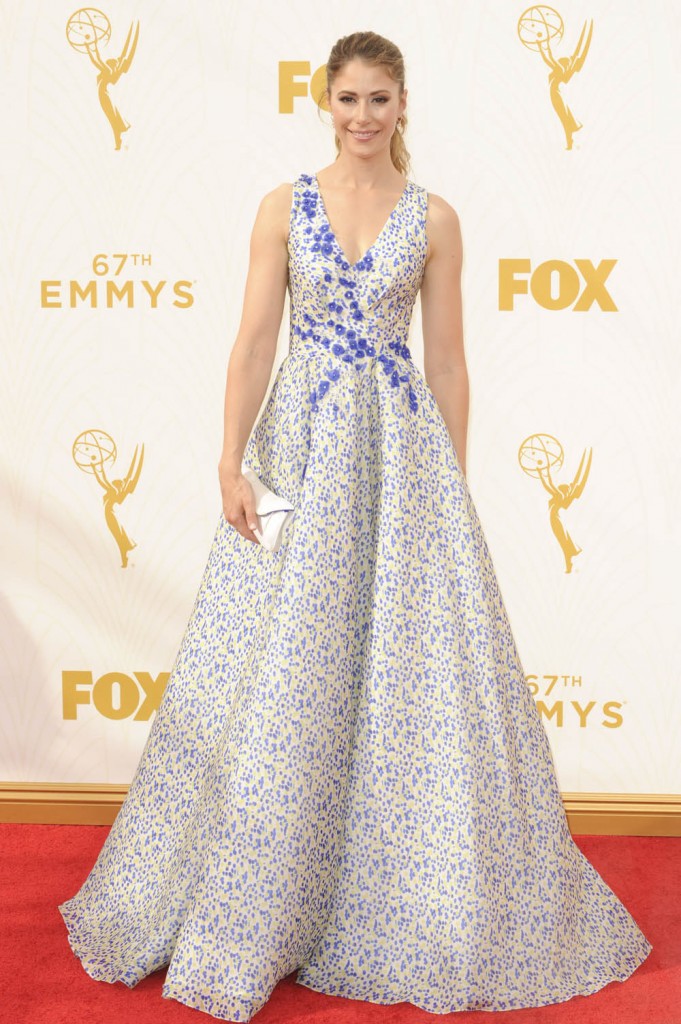 Finally here's Kim Dickens in a sleeveless navy Romona Keveza gown with a lace panel at the neckline. This dress just looks too casual for the Emmys. Do you think Fear The Walking Dead will get some noms next year? Early signs point to "no," especially since the original Walking Dead has only been nominated for technical awards.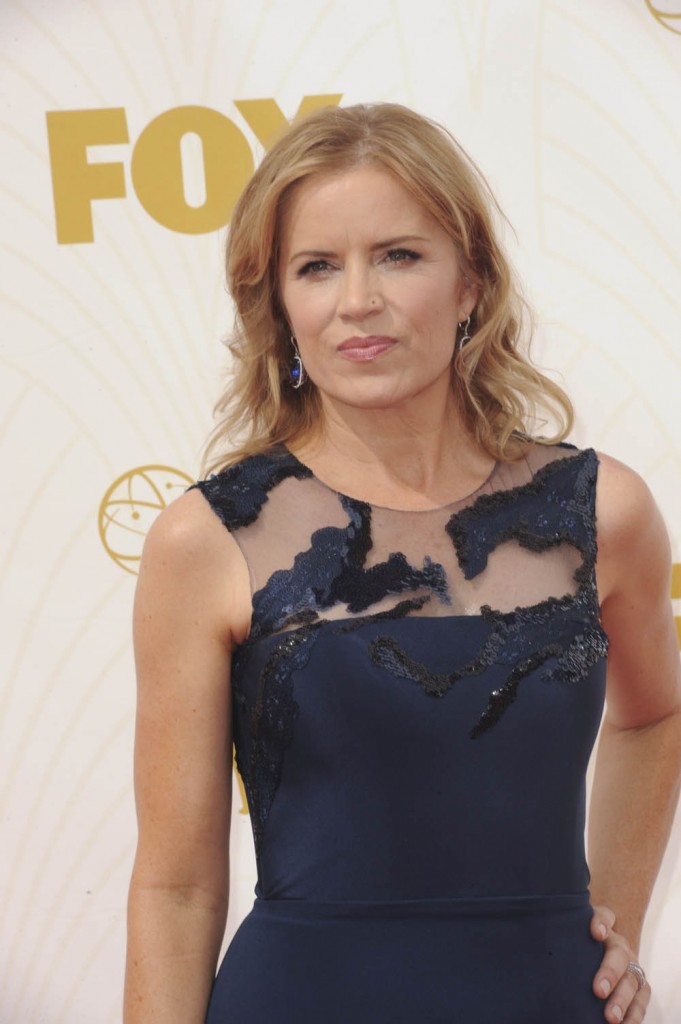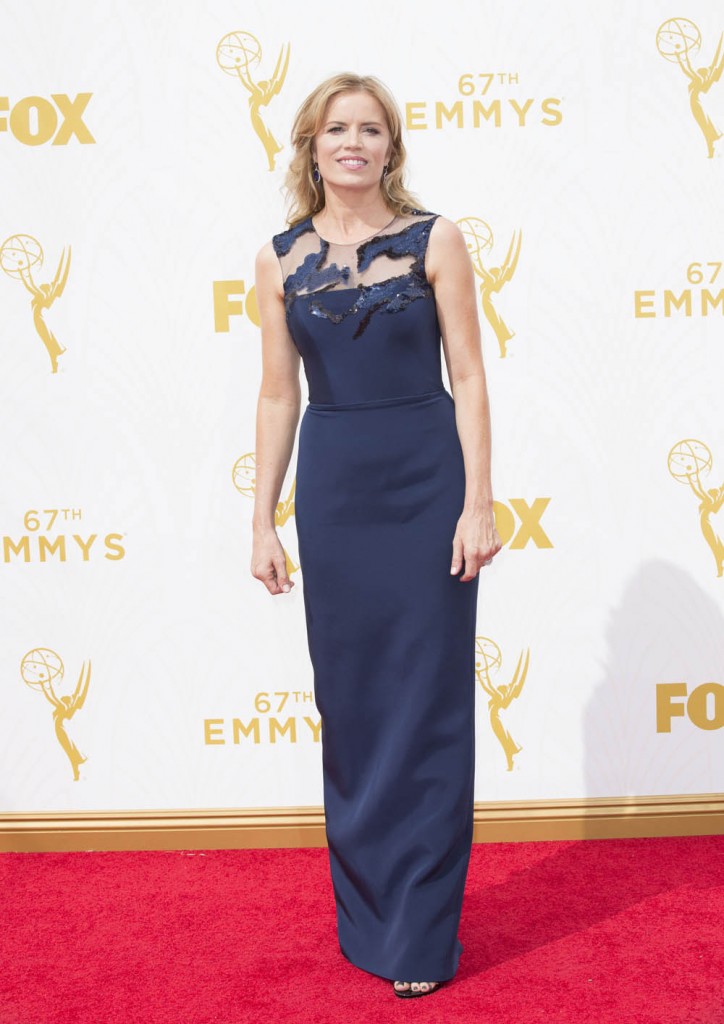 photo credit: FameFlynet and WENN.com