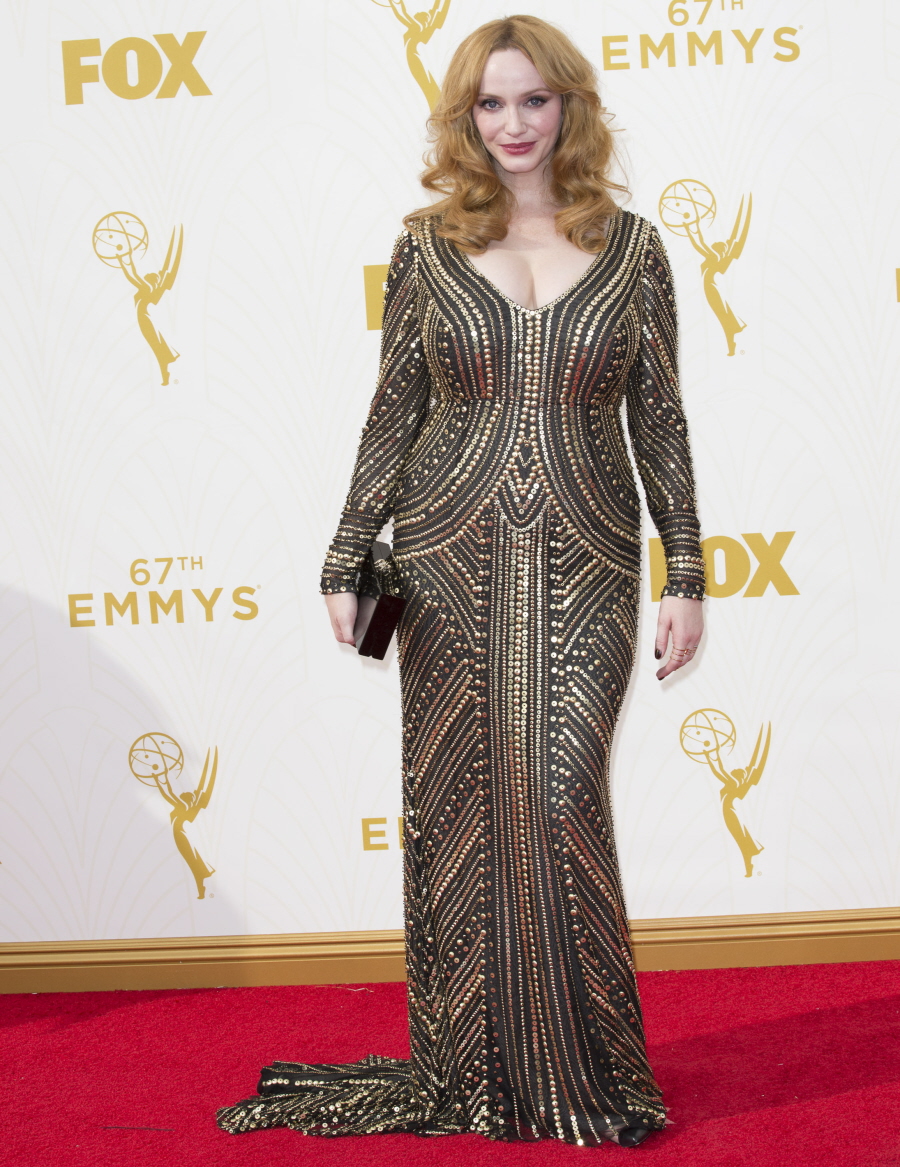 I feel like Christina Hendricks' Emmys look was very controversial. And to go with the theme, this came across differently in motion. In motion, Christina seemed like she was poured into this Naeem Khan gown. In these photos, it looks almost saggy and the gold sort of stands out too much. I will say that Christina's styling has improved over the years, especially considering that this was her sixth Emmy nomination (and her losing streak remains unbroken), and I remember some of the fug and unflattering looks she's worn over the years. The concept of putting Christina in this dress was solid – she needs body-con and clean silhouettes with her figure, not more fabric and ruffles and stuff. So, I think at the end of the day… it's fine.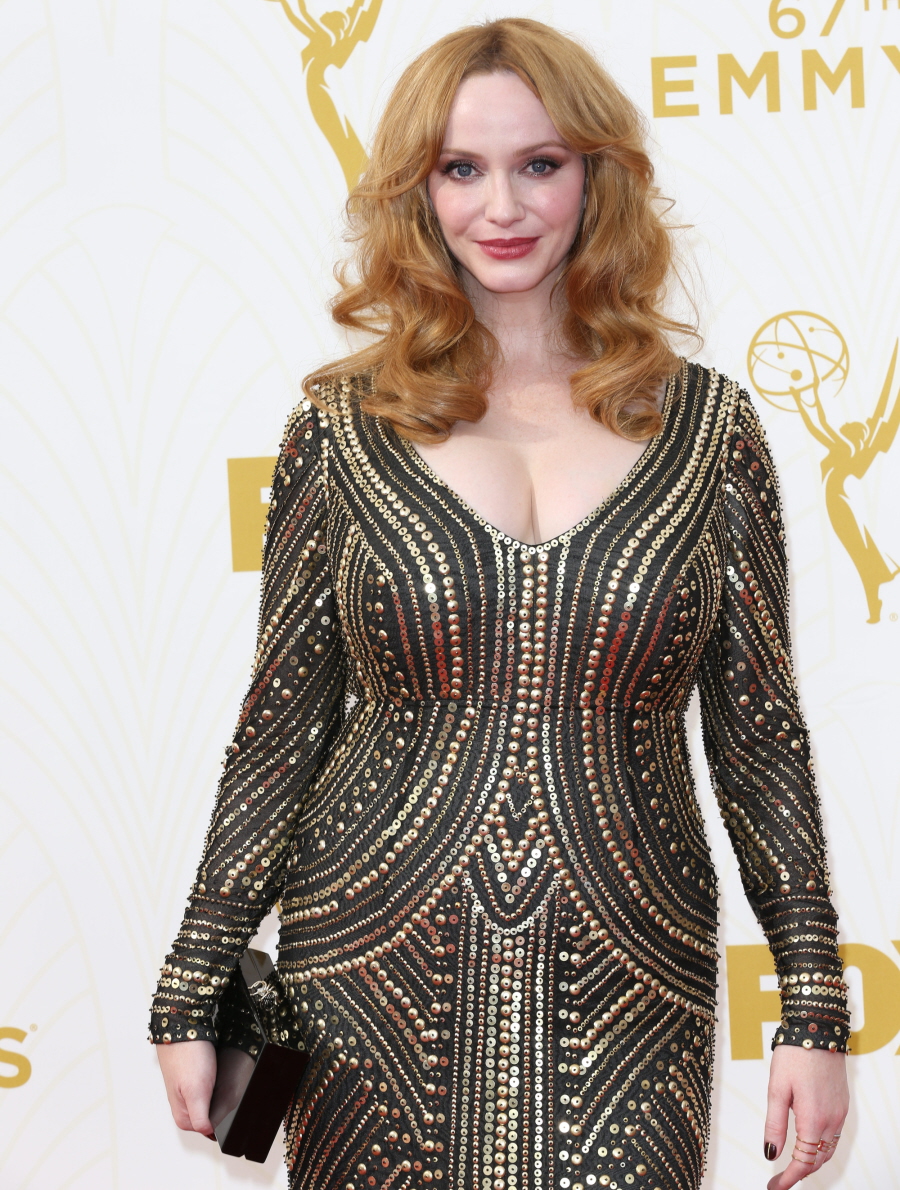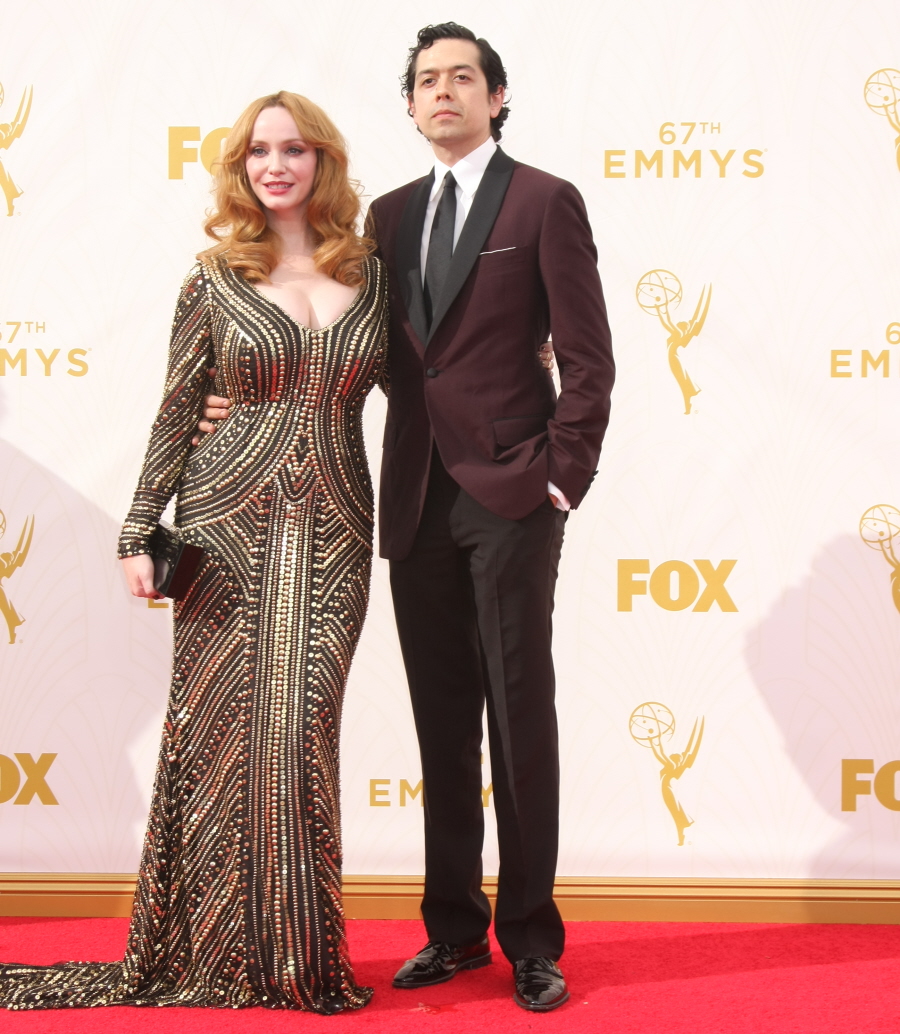 I've always loved Kiernan Shipka's red carpet style, which was always age-appropriate and rather adorable. But this Dior look… I'm not into it. Too twee? The sheer panel seemed tacked on? This is basically a babydoll dress over slacks? All of that and more.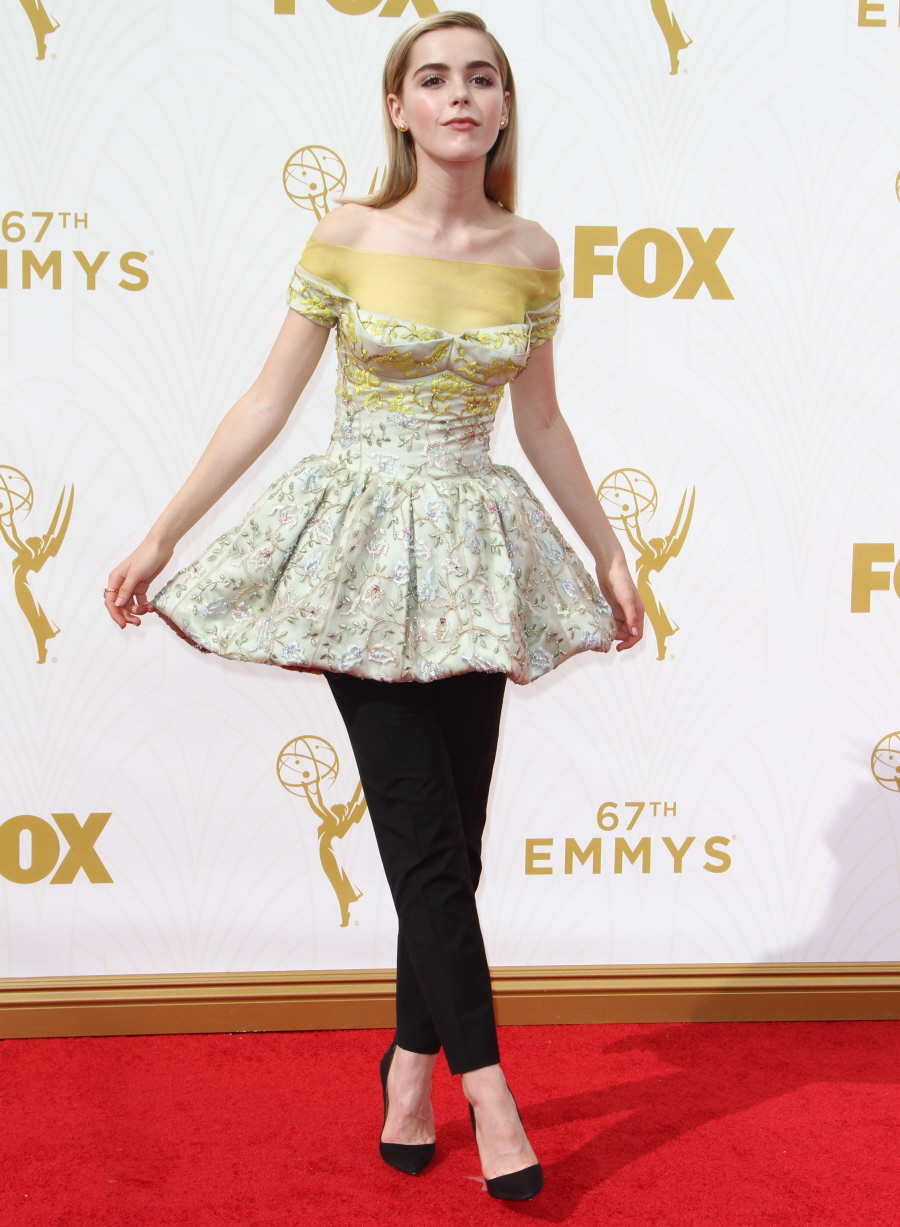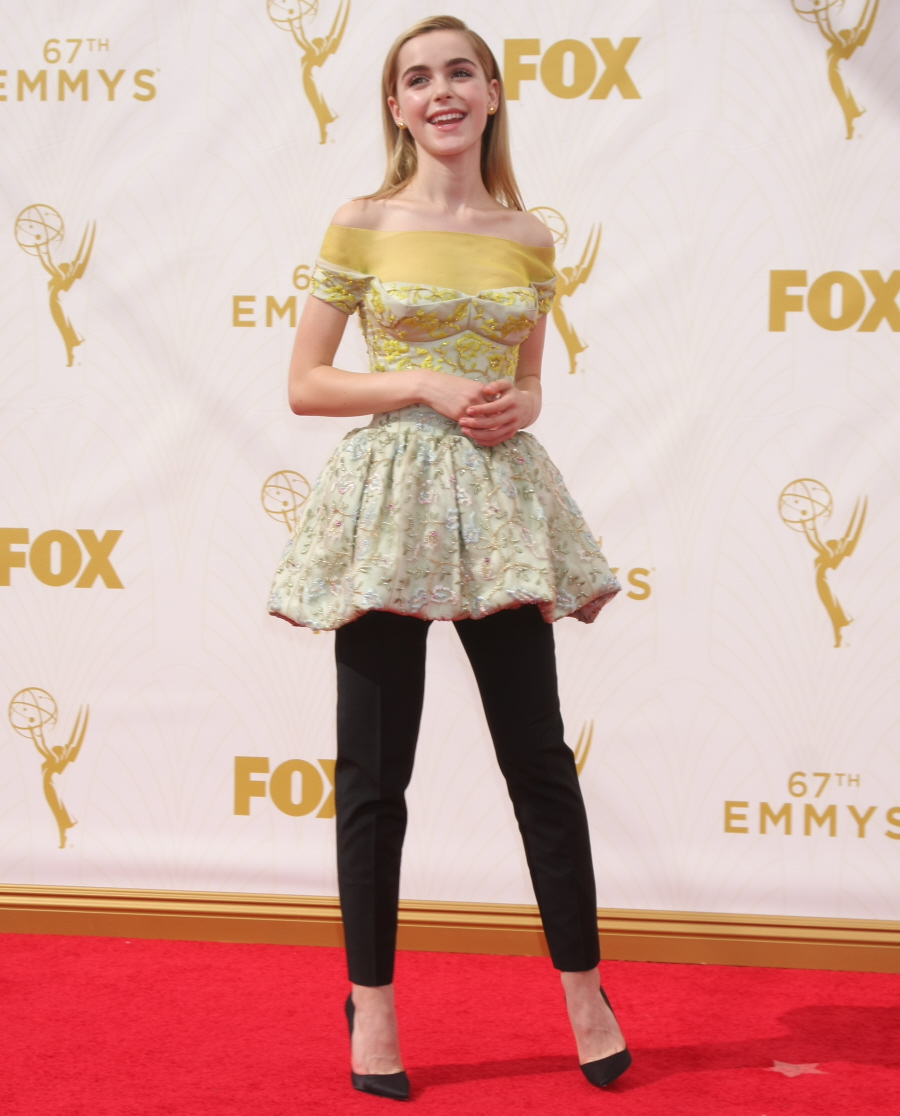 Teyonah Parris in Francesca Miranda polka dots. Parris was really enjoying herself and posing like crazy in this dress. Polka dots are not my jam, but this just shows you what a great attitude can do for an ensemble – she really loved her look, so I find myself enjoying it too.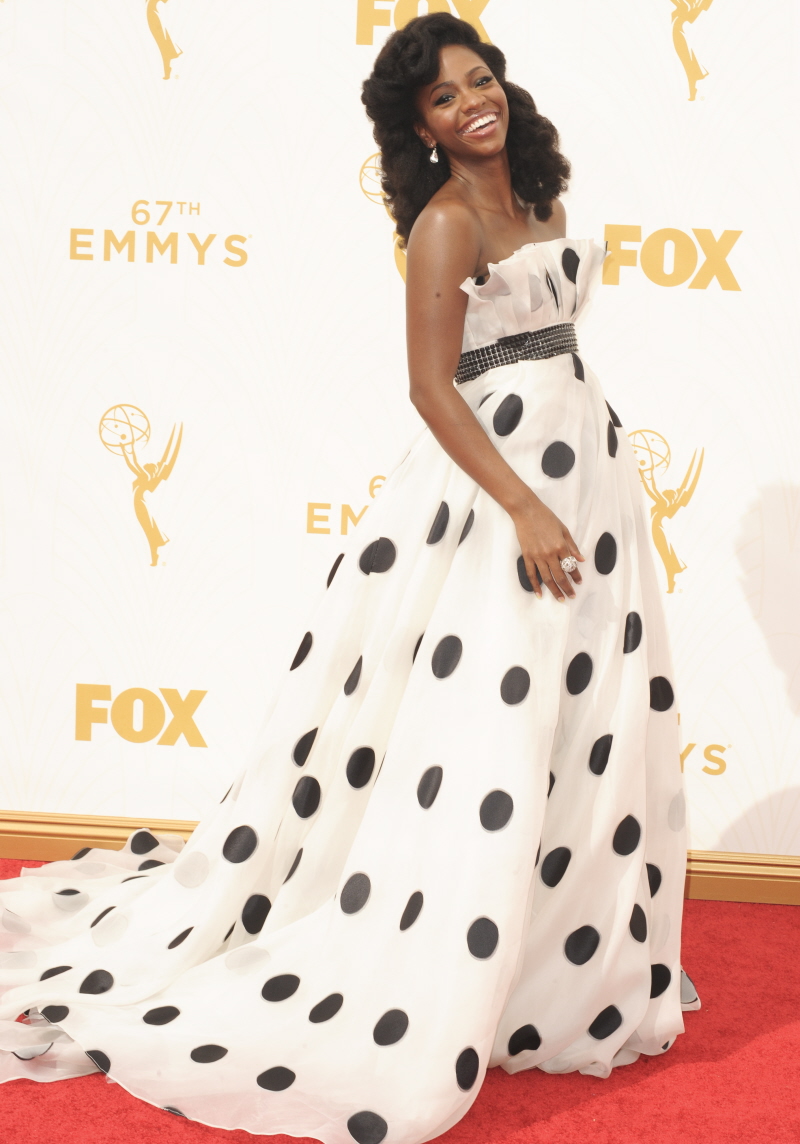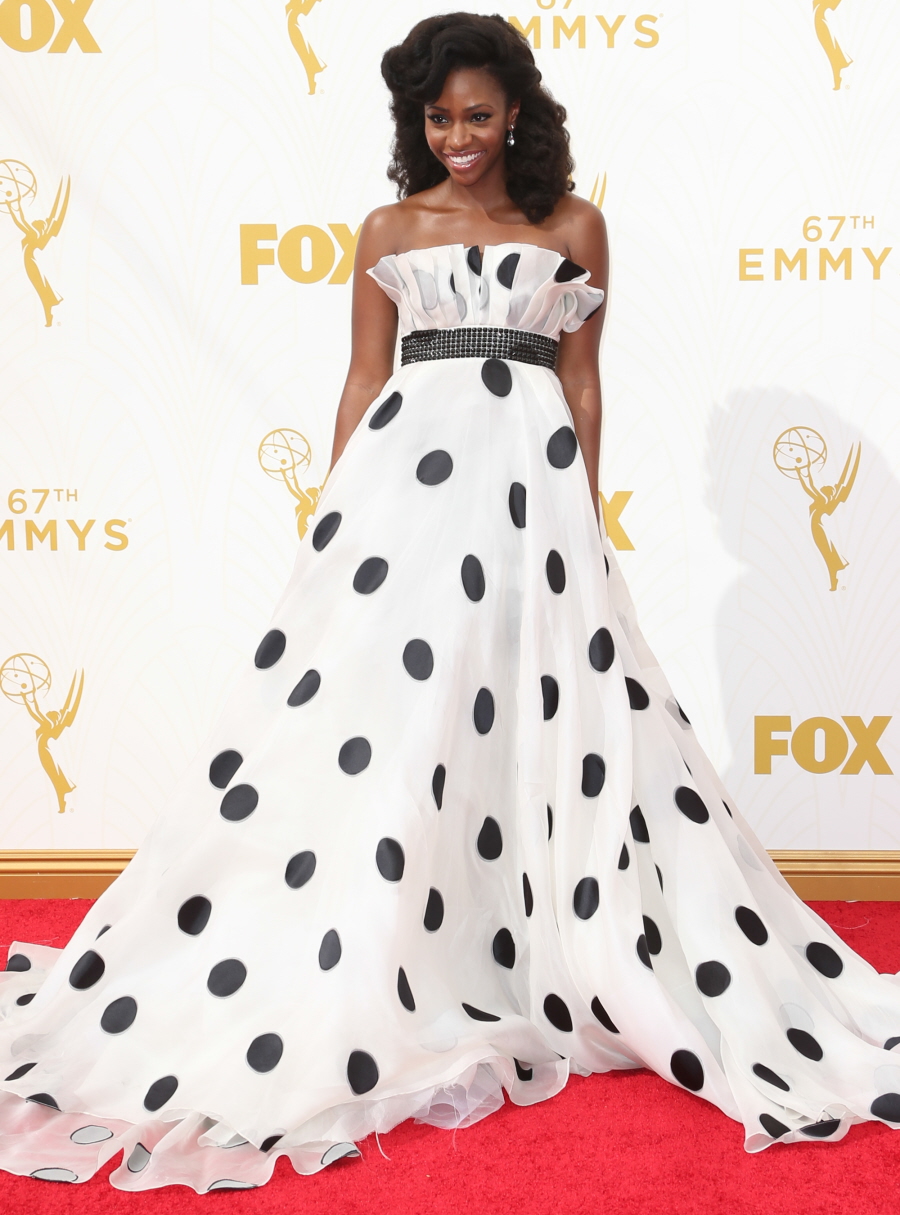 Photos courtesy of WENN.