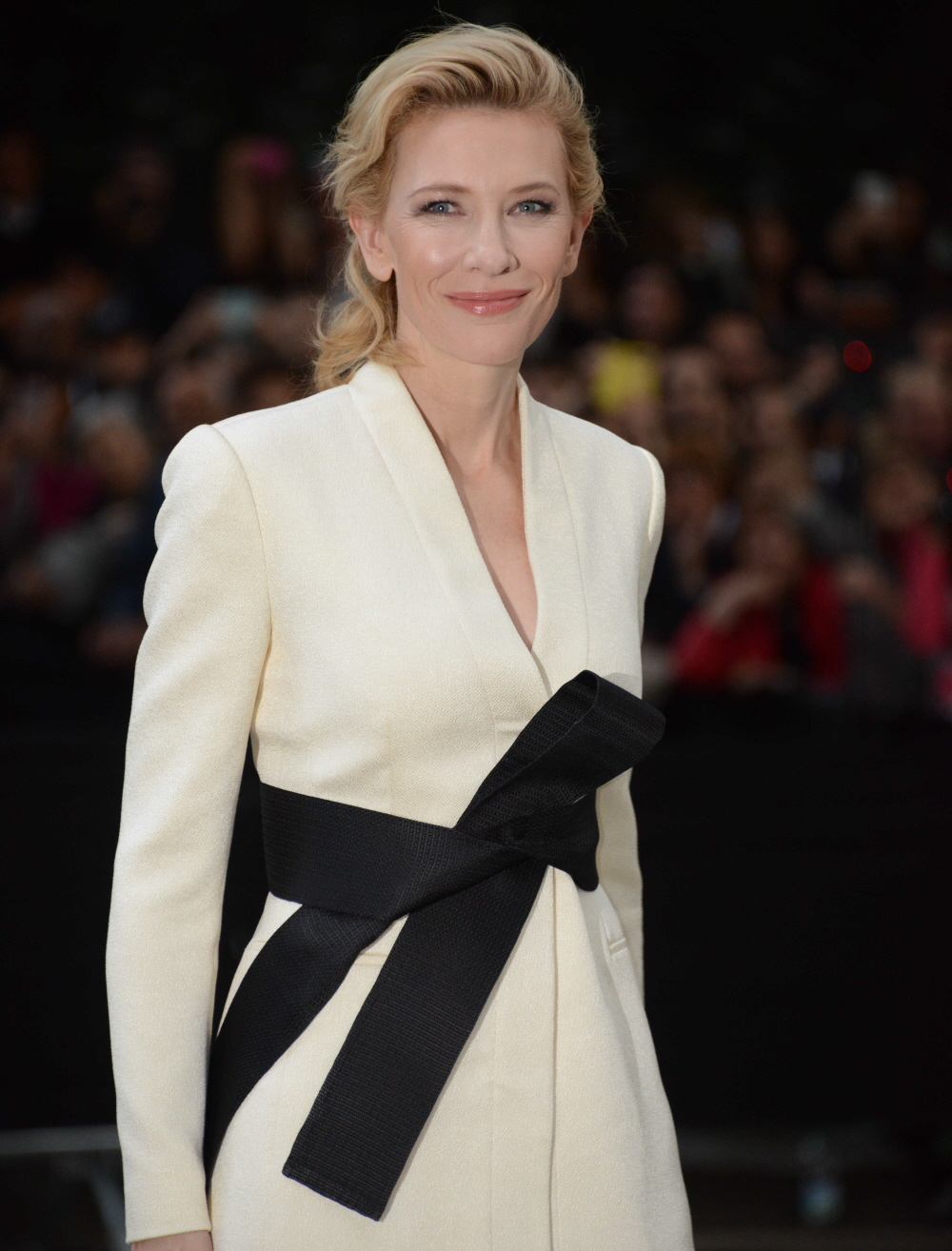 The early buzz this year was that Cate Blanchett would be getting yet another Oscar nomination for Todd Haynes' lesbian romance film, Carol. For what it's worth, I think most people believe Rooney Mara is guaranteed some major nominations, but now some are starting to wonder if Blanchett might be more award-worthy for her performance in Truth. Truth is the film about Dan Rather and 60 Minutes reporting on George W. Bush's National Guard records during the 2004 election. 60 Minutes got documentation that Bush went AWOL from the Texas National Guard and that his family connections helped cover it up. The documentation that 60 Minutes got ended up being tainted, possibly even willfully falsified. Careers were destroyed because of this story and CBS News was kneecapped in the middle of an election cycle. That's the story of Truth.
Cate Blanchett plays Mary Mapes, Dan Rather's favorite producer. Rather is played by Robert Redford, who really didn't even make an effort to look like Rather. The film also features performances by Topher Grace, Elisabeth Moss, Dennis Quaid and Bruce Greenwood. Make no mistake though, this film seems like a Blanchett vehicle, and as the National Guard story falls apart, we see the unfolding events through Mapes. Here's the trailer:
The part where she's crying in bed reminds me of her performance in Notes on a Scandal, which is one of her best performances, I've always felt. So… I think it's absolutely safe to say that Blanchett will be at all of the awards shows this year, but will it be for Truth or for Carol? I'm more excited about seeing Truth, honestly.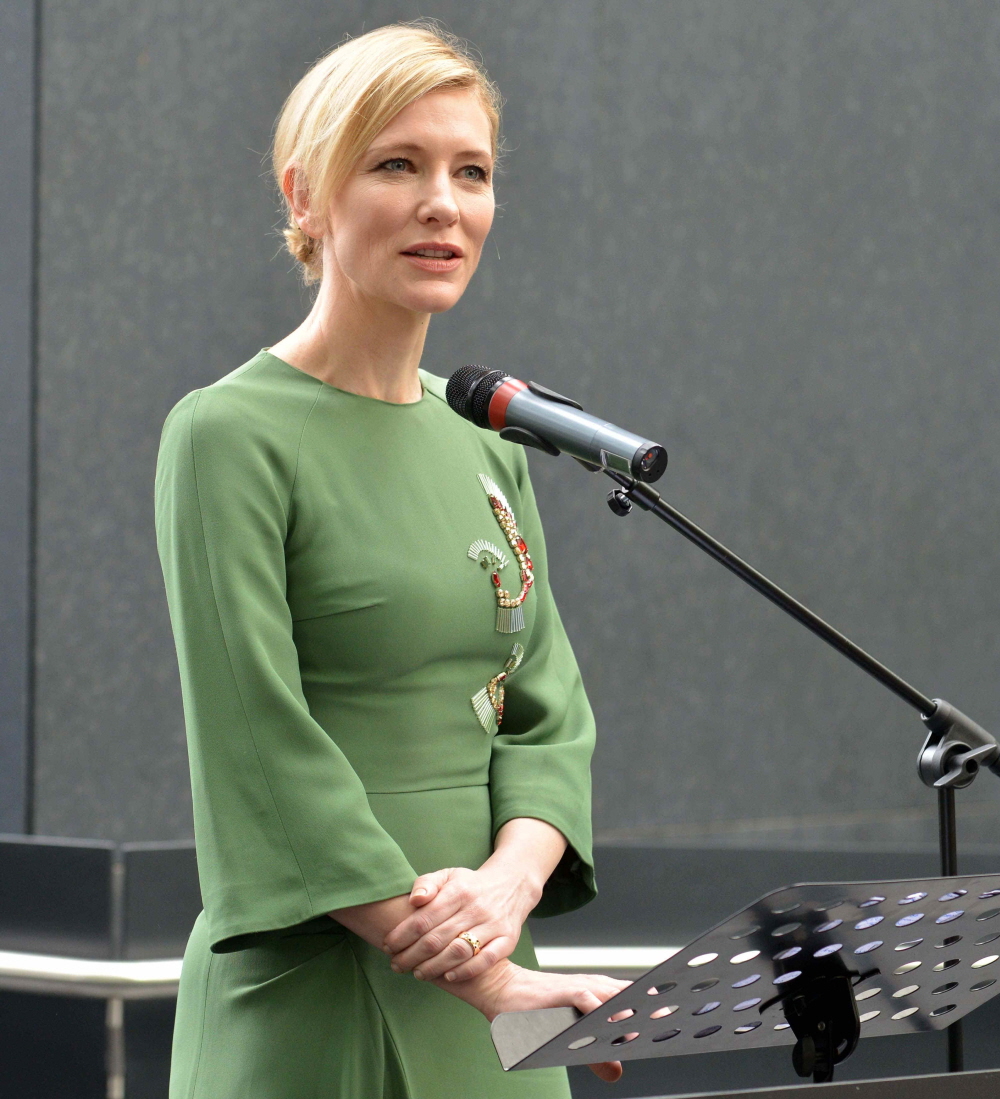 Photos courtesy of WENN.