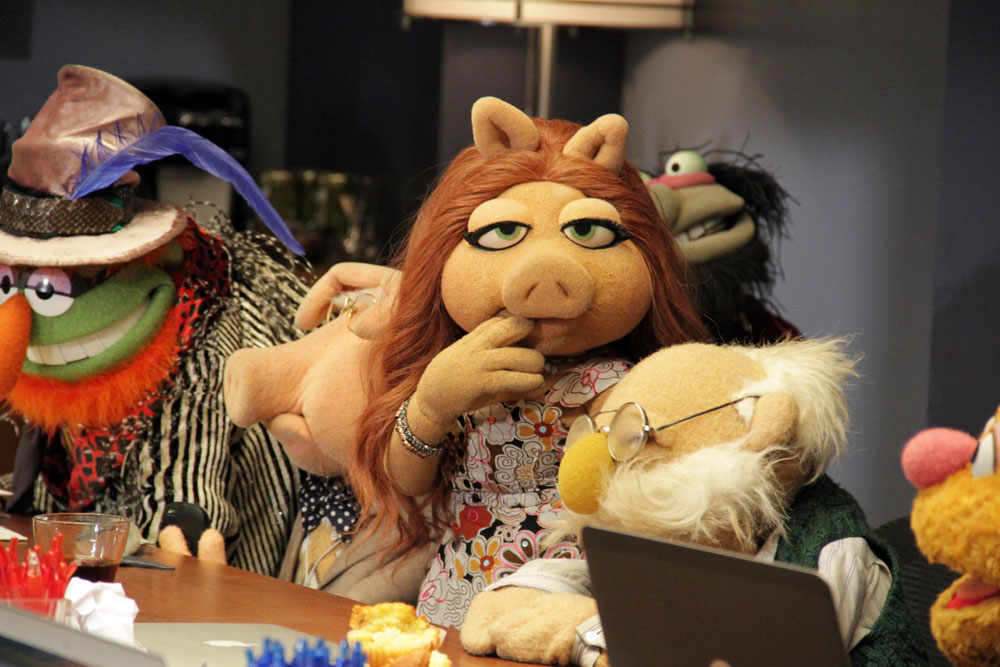 It's the fall, bitches. The spiders are out and the new TV shows are premiering. This Tuesday we had premieres of The Muppets and Scream Queens along with Limitless. Preliminary numbers indicate that The Muppets had more viewers which isn't surprising considering that it's supposed to be family friendly. (More on that in a moment.) Scream Queens underperformed despite a ton of promotion, buzz and big names on the show. It was two hours long as well. Here are some of the numbers, thanks to Entertainment Weekly.
ABC's modern-day revival of The Muppets delivered strong premiere numbers, while horror comedy Scream Queens was surprisingly soft.

The Muppets had 8.9 million viewers and a 2.8 rating among adults 18–49 at 8 p.m., and the two-hour Scream Queens opener had only 4 million viewers and a 1.7 rating (rising from a 1.6 in the preliminary report).

Another series premiere, CBS' Limitless (9.8 million, 1.8), had a somewhat mixed start at 10 p.m. — high in viewers and built slightly from its lead-in, though still a lower demo rating than networks hope to see for a premiere.

The performance of Scream Queens is the biggest head-turn of the night. Producer Ryan Murphy's latest was tracking strong in the industry's pre-premiere polling (which correctly predicted successful openings for The Muppets and NBC's Blindspot). Yesterday Fox released that the show was generating extremely strong interest on social media in the days ahead of its premiere, racking up more than 300,000 social media actions. Fox supported the show with a visually grabby ad campaign featuring stars Emma Roberts, Lea Michele, Ariana Grande and Jamie Lee Curtis. And yet … a 1.7.
I'm glad the ratings were low-ish for Scream Queens. I watched half of the premiere, which means I wasted an hour of my life on another inane Ryan Murphy show. I've seen Heathers over a dozen times because it played on a loop on HBO when I was in high school. This was no Heathers. The first episode was a bizarre mishmash of horror movie cliches, cardboard characters and gross-out scenes. There were clever, funny moments (a character texting her murderer) and it was visually interesting but that couldn't make up for the nihilistic feel of the show. I didn't care what happened to any of the characters and hoped they would all die in a fire.
Along with generally underwhelming Scream Queens is being criticized for its treatment of characters of color, particularly Niecy Nash's lazy security guard and a white maid who is called "white mammy" and made to recite lines from Gone With The Wind. Slavery jokes are so edgy and modern.
The Muppets had a faux reality show format, centered around the production of Miss Piggy's talk show. It felt like The Office and had little in common with the incredible 2011 film that brought the Muppets back. (This TV series was written and produced by entirely different people.) I should have anticipated this given the crazy adult-oriented promotion, but this was not a kids show! My 11 year-old is media savvy, I'm liberal about what he's allowed to watch, and both of us felt uncomfortable at some of the sex references and double entendres. None of it went over his head, although maybe that's not the case for younger kids, but it wasn't entertaining for him either.
The conservative group One Million Moms have launched a petition against The Muppets, calling it perverted and claiming it brings up issues that parents should not have to explain to young kids. I hate to sort-of agree with this, and I don't think "it's perverted," but I do think it should be made clearer to viewers that this is not a kids show. I remember when The Muppets was a variety show. There are adult sitcoms that are more appropriate for my kid. It's misleading to parents.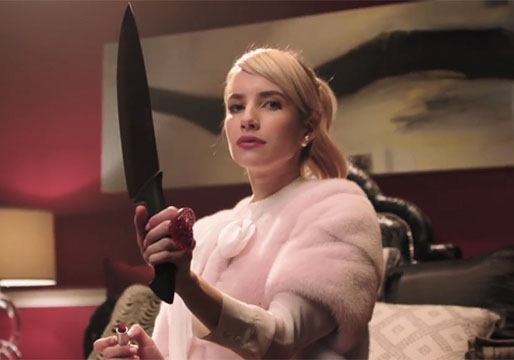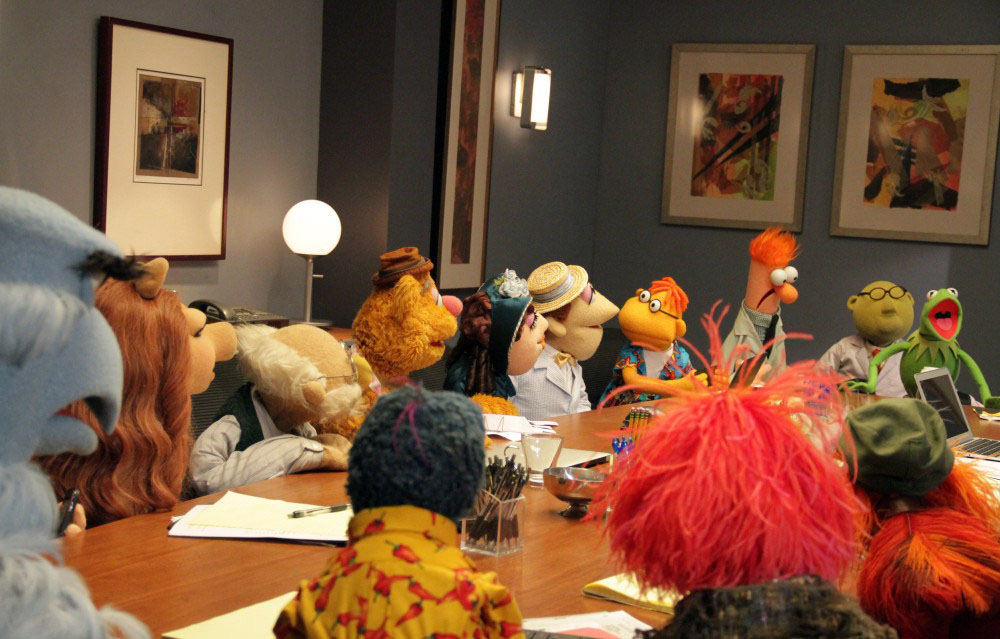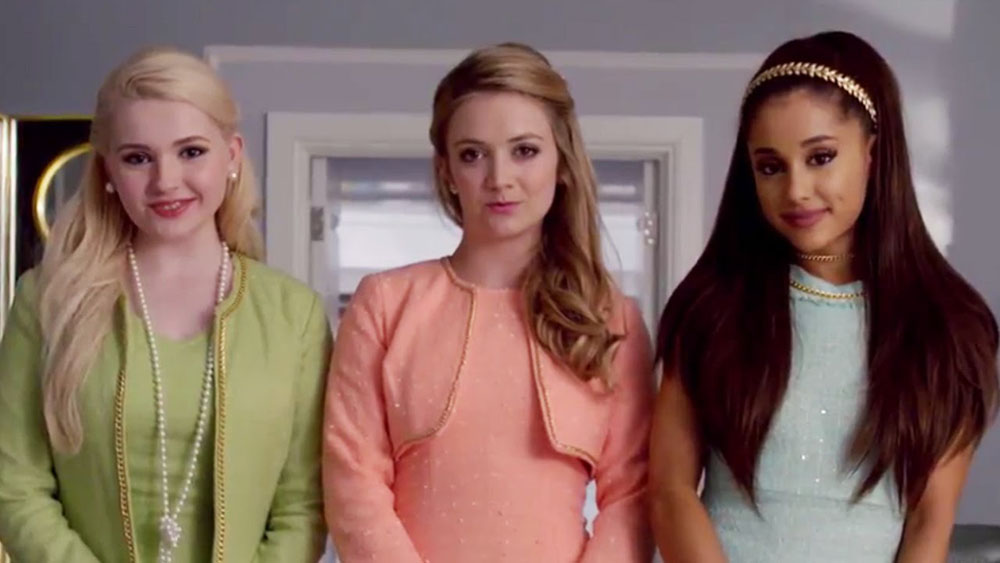 photos via Slashfilm and Grantland