Ivanka Trump took to social media this morning to announce her third pregnancy. She posed with her two other children, Arabella and Josephy, and they held up cute number signs. Ivanka held the "three" over her stomach. There's also a video on Facebook where the kids help her make a verbal announcement. The kiddos are adorable. As for Ivanka, I don't know where she'll find the time for another child, but she seems really happy, which is what matters right now.
Two years ago, Ivanka made a big deal about her work ethic, which she wasn't joking around about. She works 16 hour days and makes time for other stuff like exercising, dates with her husband, and beauty appointments. She won't tolerate "spoiled" or "bratty" kids, but I assume there are nannies there to do the bulk of the child rearing. Ivanka does turn off her phone for 24 hours on the weekend, so I guess that's how she maintains a family life. It still seems stressful. Working more than full time makes it hard enough to manage one child, but Ivanka chooses to work that many hours. She must enjoy the grind.
Anyway, congrats to Ivanka and her husband, Jared Kushner. Perhaps this news will help me forget that she wholeheartedly supports her crazy father during his presidential run. Well, that's not going to happen, but at least Trump will have a new baby to kiss instead of doing so on the campaign trail next year.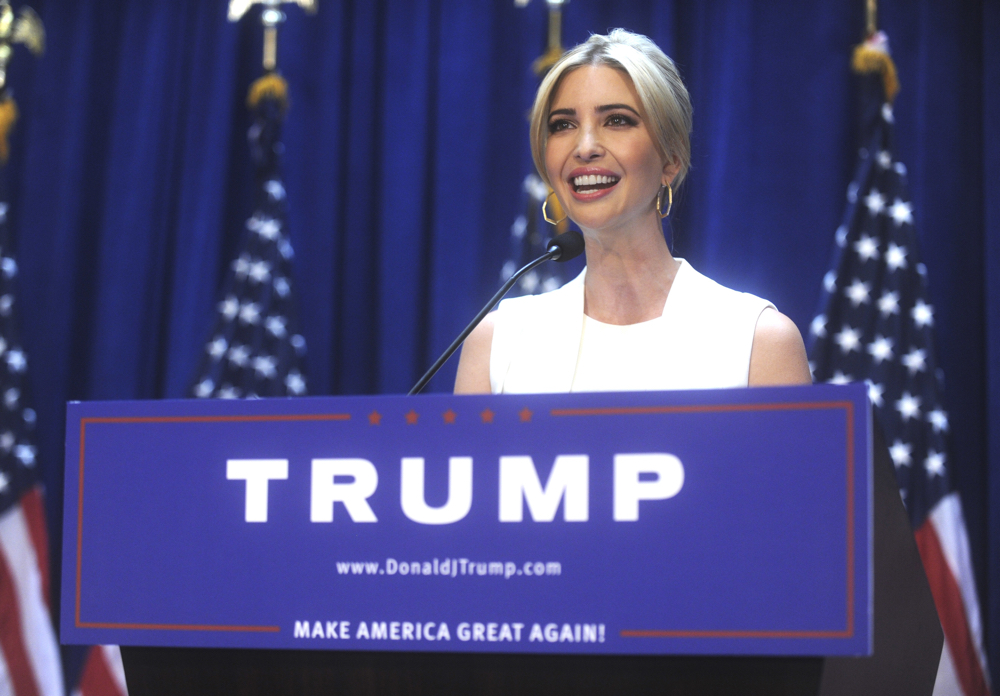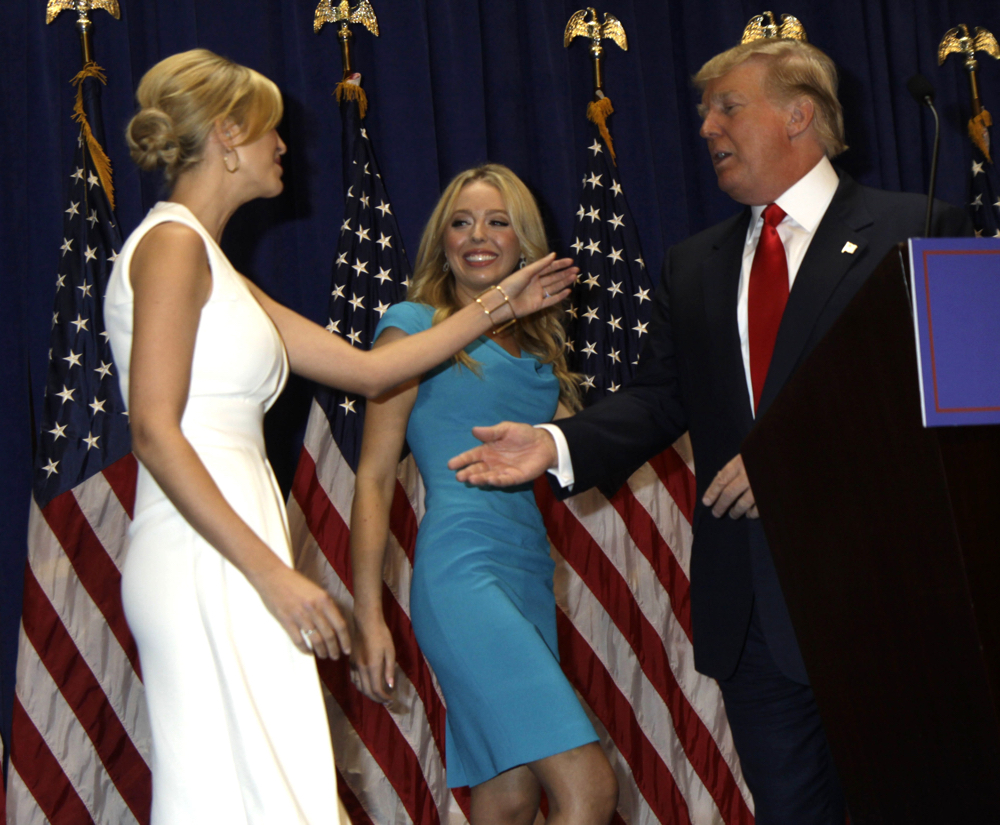 Photos courtesy of WENN