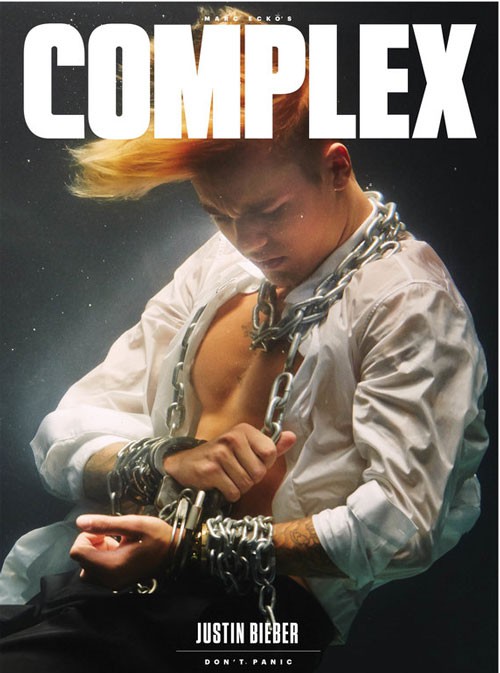 In yesterday's Justin Bieber selfie guidelines post, I mentioned allegations from an Australian model who said Swaggy's crew spiked her drink. She didn't file charges, and the story hasn't gone anywhere else, but there's another report of bad Bieber behavior on the horizon. Playboy model Sarah Harris said Bieber groped her boob at a Mansion party. This reportedly happened in August, and Harris said she immediately "backhanded" Bieber: "He kind of freaked out and didn't even say anything and then Kylie Jenner pulled the finger at me." Then Harris had him kicked off the premises, but she said he returned three days later to "sheepishly" apologize. Did you catch how Kylie was hanging out at the Playboy Mansion? I'm not surprised.
Speaking of a repentant Swaggy, he has an amazing new interview with Complex. Look at the cover! Bieber is in chains like Houdini, and he talks about wanting to "live like Jesus":
He's Christian, but he's not a taco: "I do not want to shove this down anyone's throat. I just wanna honestly live like Jesus. Not be Jesus – I could never – I don't want that to come across weird. Christians leave such a bad taste in people's mouths, even myself. I was like, I'm not gonna go to church … I think that going to church is fellowship, it's relationship, it's what we're here on the earth to do, to have this connection that you feel there's no insecurities. I think that's where we need to be. Like I said, you don't need to go to church to be a Christian. If you go to Taco Bell, that doesn't make you a taco."

His 2014 night in jail "sucked": "It's freezing; it's uncomfortable; there are people in there you just don't want to be around. I had people who were yelling at me. They were saying, 'Bieber! We f*** with you, bro! We love you! Aye! Keep your head up, bro!' It was kind of funny to hear that, especially from cats in jail."

His relationship advice: "Don't fall in love. No, I'm just kidding. I learned a lot. I moved in with my girlfriend when I was 18. Started my own life with her. It was a marriage kind of thing. Living with a girl, it was just too much at that age. But we were so in love. Nothing else mattered. We were all about each other. But when it's like that and you get your value from that, people will always disappoint you. Your girl or your dude, they're always going to disappoint you. Your full identity can't be in that person."
[From Complex]
Well, we all know he's talking about Selena Gomez in that last paragraph. I believe they really did love each other, but they were both young, and Bieber is so full of himself. If he was truly "disappointed" in Selena, I feel like she simply didn't tolerate his crap. Someone needed to call him out at some point.
Let's talk about that Taco Bell metaphor. He's saying that going to church doesn't make someone a good Christian, right? But he has the metaphor backwards, and comparing religion to tacos is just whack. I'd like to think Bieber was stoned during this interview, but he's really that spacey. He thinks he's saying some profound sh*t. At least Jaden Smith can qualify his spaciness with some metaphysical jargon, but Swaggy pulls out the Taco Bell.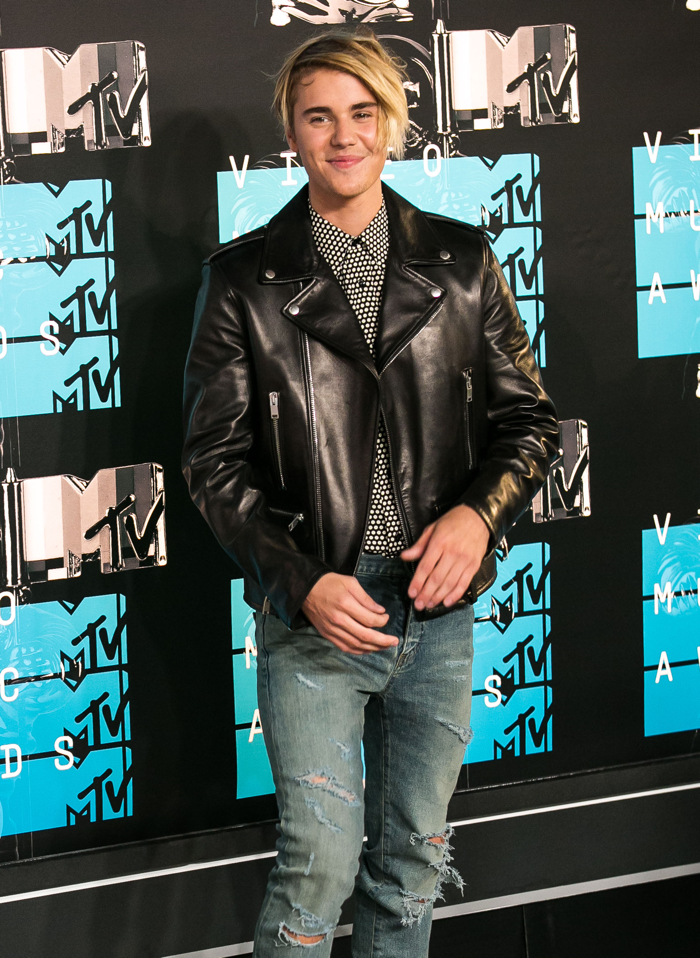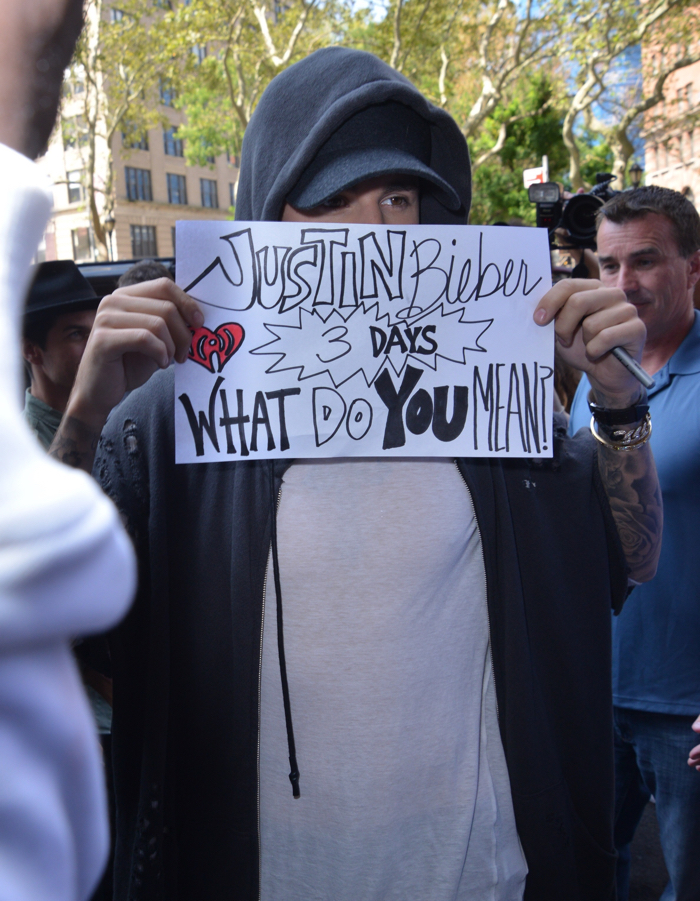 Photos courtesy of Complex & WENN