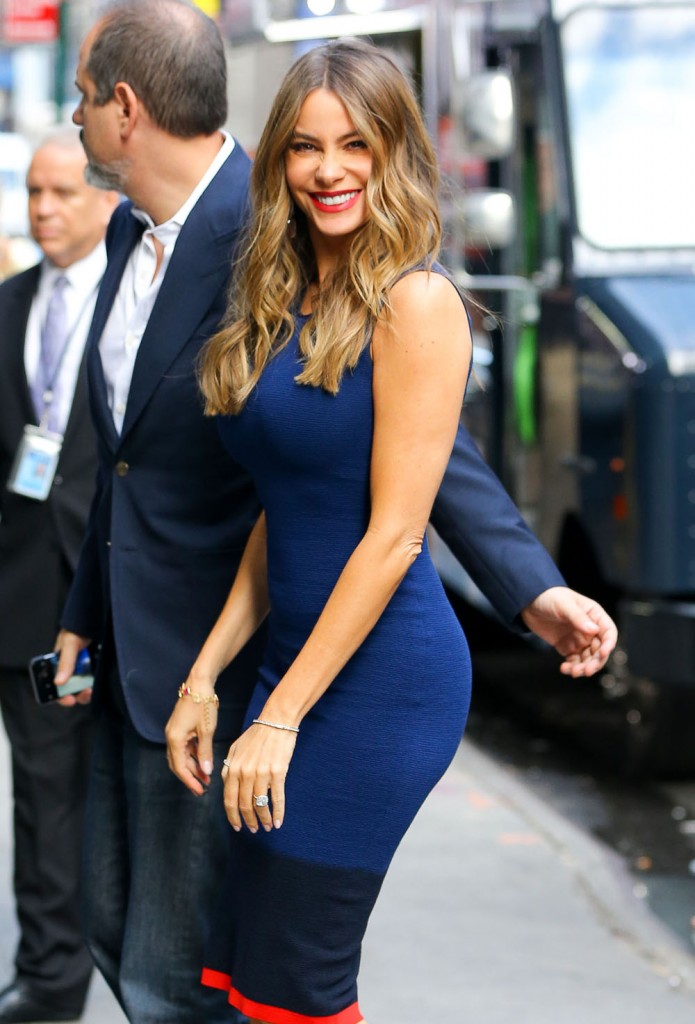 Sofia Vergara has a new beauty-focused interview in People Magazine to promote her new fragrance, Love, which is out now. Just like her red carpet interview at the Emmy's she's kind of cross-promoting her perfume with her wedding to Joe Manganiello, slated for November. Sofia is smart and she's a shrewd businesswoman. She knows that her romance sells and she's trying to capitalize on that with this second perfume. Unfortunately, as we've seen with her sexy but entirely one-note style, Sofia has some old-fashioned ideas about beauty and styling. She told People that she doesn't think that women should put their hair up from the ages of 40-60. What?!
What will your wedding look be?
Personally, I don't like the natural look that some brides do. I'm 43; I don't really need to look like a virgin getting married. I want to look sexy… with a bold lip.

Will your hair be up or down?
Down! I think women, once they hit 40, they shouldn't put their hair up again until they're 60.

On a typical day, if you have five minutes to get ready, what do you put on?
Concealer. I don't wear foundation every day, sometimes just bronzer. I fill in my eyebrows. Blush. I've never, ever been without lipstick and mascara. I never do five minutes, but I can do it in 10…

Do you things like facial masks around Joe?
No. There are things that I don't think you should do outside of your bathroom!
[From People Magazine, print edition]
I can relate to Sofia's position on makeup as I never leave the house without putting my face on. I just feel like a different person without makeup. However I do love a tight pony and I don't think it's too young for me. What is she even saying here? One thing I will give her is that ponytails damage your hair. My hairdresser told me to stop pulling mine too tight or to braid my hair instead as he was starting to see breakage. So I've had to use clips to put my hair back when I work out. It's frustrating as the clips don't stay in when I'm jumping around and it doesn't look as polished as a ponytail.
This makes me wonder what Sofia does when she goes to the gym. I found some paparazzi photos of her outside the gym and she has her hair down with a baseball cap over it. Doesn't that get so sweaty and uncomfortable? She's so dedicated to a look she considers feminine that she doesn't even put her hair up for the gym. I wonder what she thinks about short hair.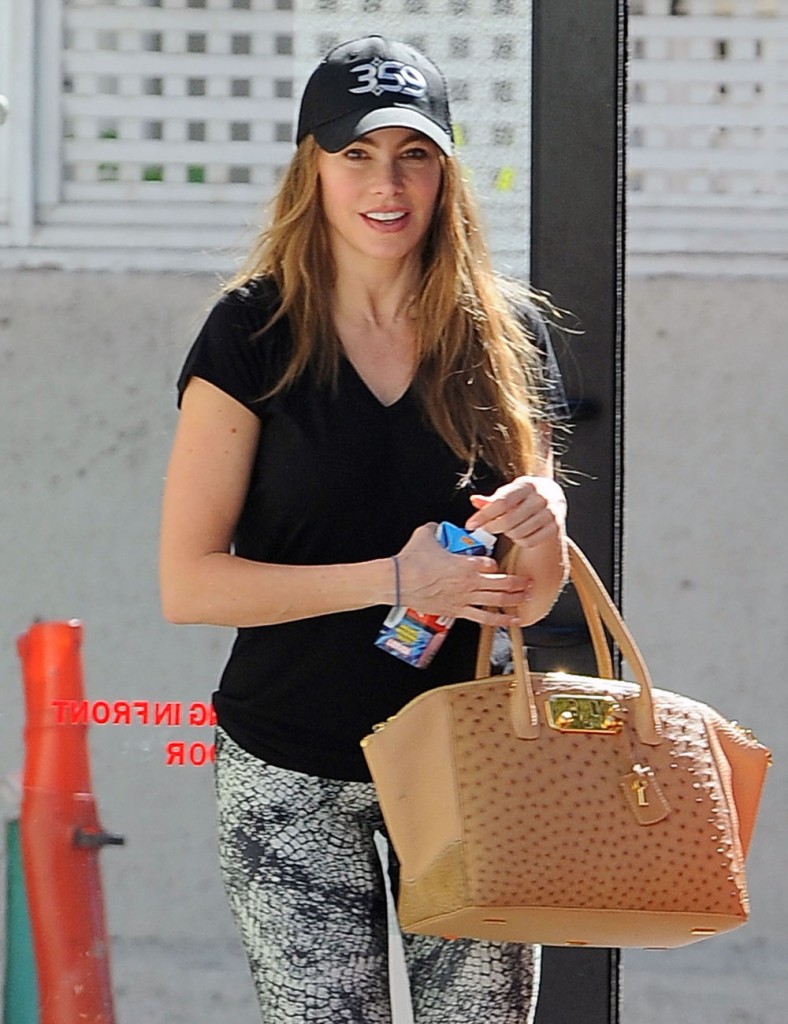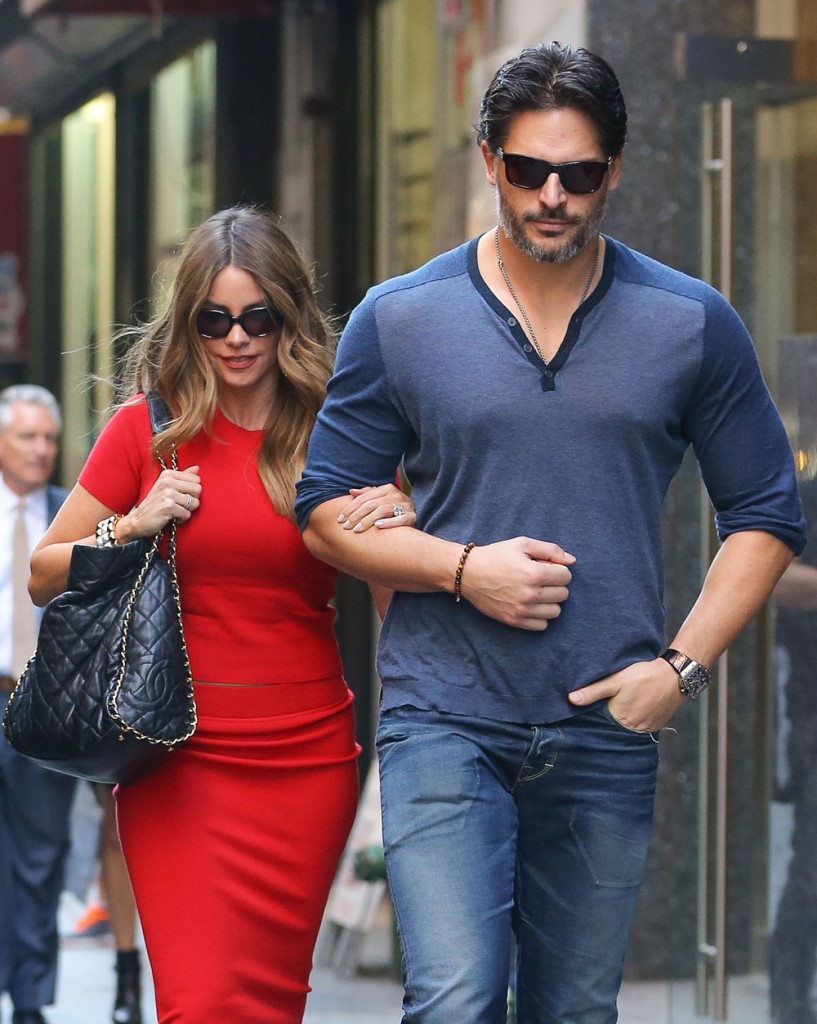 Photo credit: WENN.com and Fameflynet