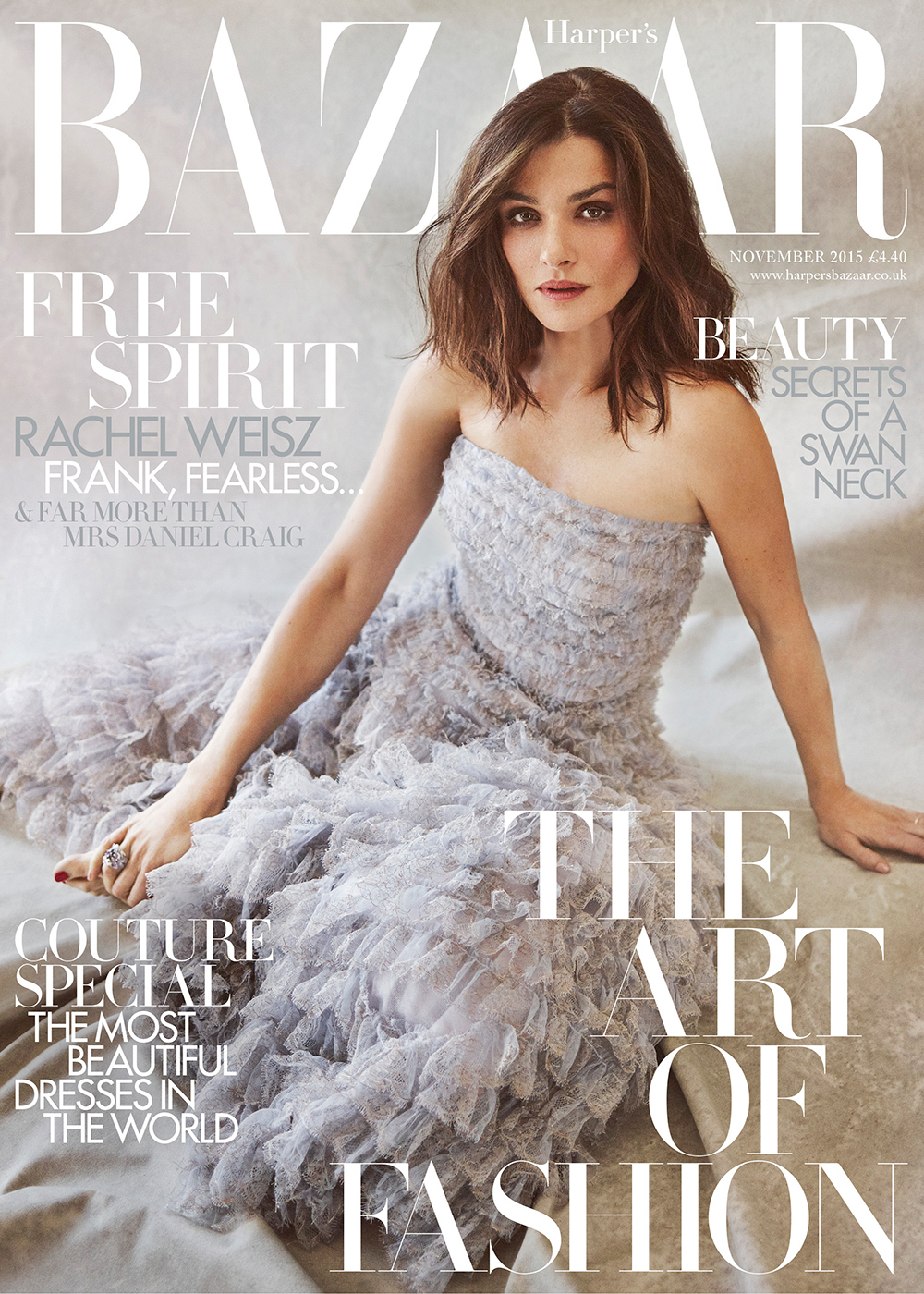 Rachel Weisz covers the November issue of Harper's Bazaar UK to promote her quirky new film, The Lobster. If you've seen the trailer (at the end of the post), you have some kind of idea what the film is about. It's like… rom-com dystopia. Single people are given 45 days to find a soulmate (or simply a "mate") and if they can't find anyone in 45 days, they're turned into an animal of their choice. Colin Farrell is one of the single people (and he would like to be turned into a lobster) and he meets Rachel Weisz's character, who is I guess living outside of the now-conventional society. It seems like a weird and lovely little film. Anyway, there aren't a ton of quotes from Rachel's Bazaar piece, but here are some highlights:
She's uncomfortable talking about acting: 'You tend to sound like a bit of a jerk.'

Working with Colin Farrell. 'I saw him in Cannes. He'd lost all the weight. But he'll always be that lovely, pudgy, tender sweetheart to me.'

Sexism and difficult women: 'I've noticed in my career this tendency towards wanting women to be likeable in a way that's not asked of men. I don't understand how that's happened. You know, if you look back at Barbara Stanwyck, Bette Davis – they were difficult, difficult women, and they were iconic and worshipped.'

She hated her 20s: "In your teens you think nothing is impossible. Then in your twenties you realise everything isn't possible. I think in your thirties you get more confident about who you are and I find that a relief. The twenties are excruciating. At least they were for me, anyway."
[From Harper's Bazaar UK & The Daily Mail]
The likeable thing is definitely pretty tricky. I get the impression that Rachel is talking about women feeling the need to be "likeable" in real life, or in their media-spun images. Which is true, actresses feel the need to not only be likeable but relatable like never before. The problem I have is that this whole "likeable" thing has moved into film and television too, where it's nearly impossible to have a female character who is terrible or complicated or vicious or somehow not relatable or unlikeable.
Here's the trailer for The Lobster. I think Colin excels at playing losers, you know? I also think he's an underrated romantic lead.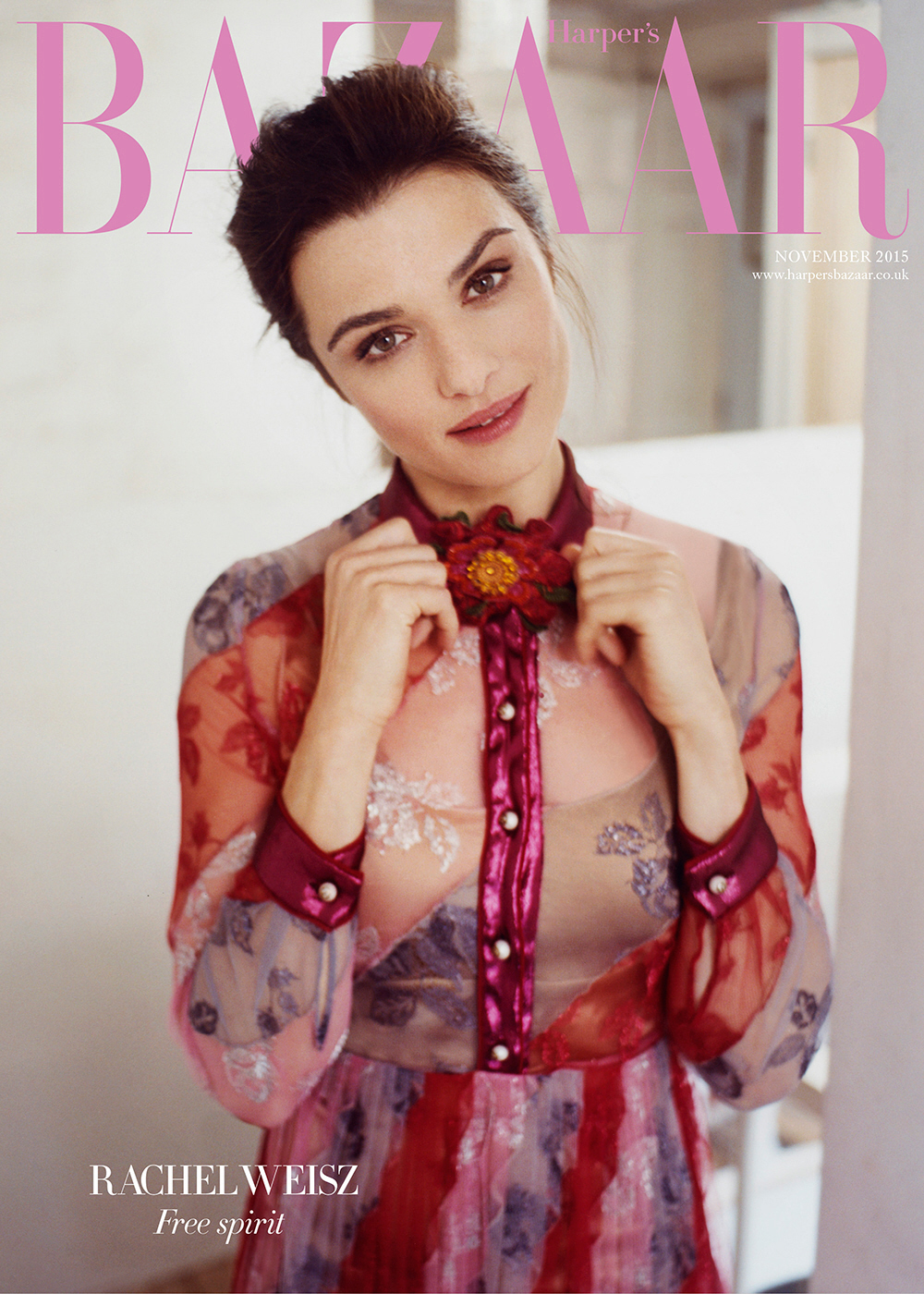 Photos courtesy of Harper's Bazaar UK.