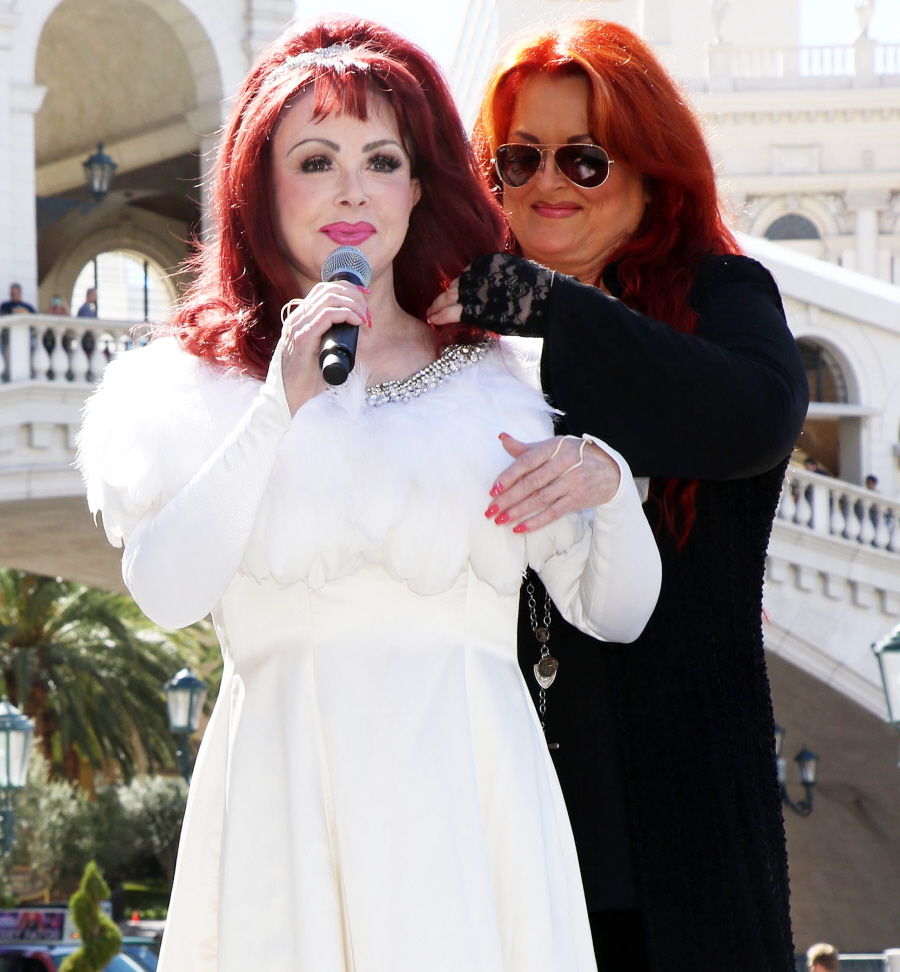 I didn't even look through these photos when they first popped up yesterday because I thought, "Wow, Wynonna Judd is sure posing with a life-like Naomi Judd wax figure." NOPE. This is the real Wynona and the real Naomi. Mom Naomi is 69 and daughter Wynonna is 51. They were doing what was basically a photocall for their nine-show "residency" at The Venetian in Las Vegas.
First, let me say… Wynonna looks fine. She looks like a normal 51 year old woman. In fact, she's looked pretty much the same for the past 15 years. But Naomi… girl, this is not a good look. Did you go to a doctor and demand #AllTheFillers? Is it all of the injectibles that are throwing me off, or is it the makeup too? The wiglet isn't helping, because not only did I think Naomi was a wax figure, I thought it was a wax figure of Priscilla Presley.
A quick word about Naomi's costume… OMG. The combination of the Disney-princess dress, the fillers, the wig and the makeup make her seem like a cartoon.
Anyway, yeah. Hot mess. But they're doing their thing and God bless. I hope that when I'm 69 years old, I'm still having fun and doing my thing, but I hope that when I'm that age, I'm not trying to look 40-something.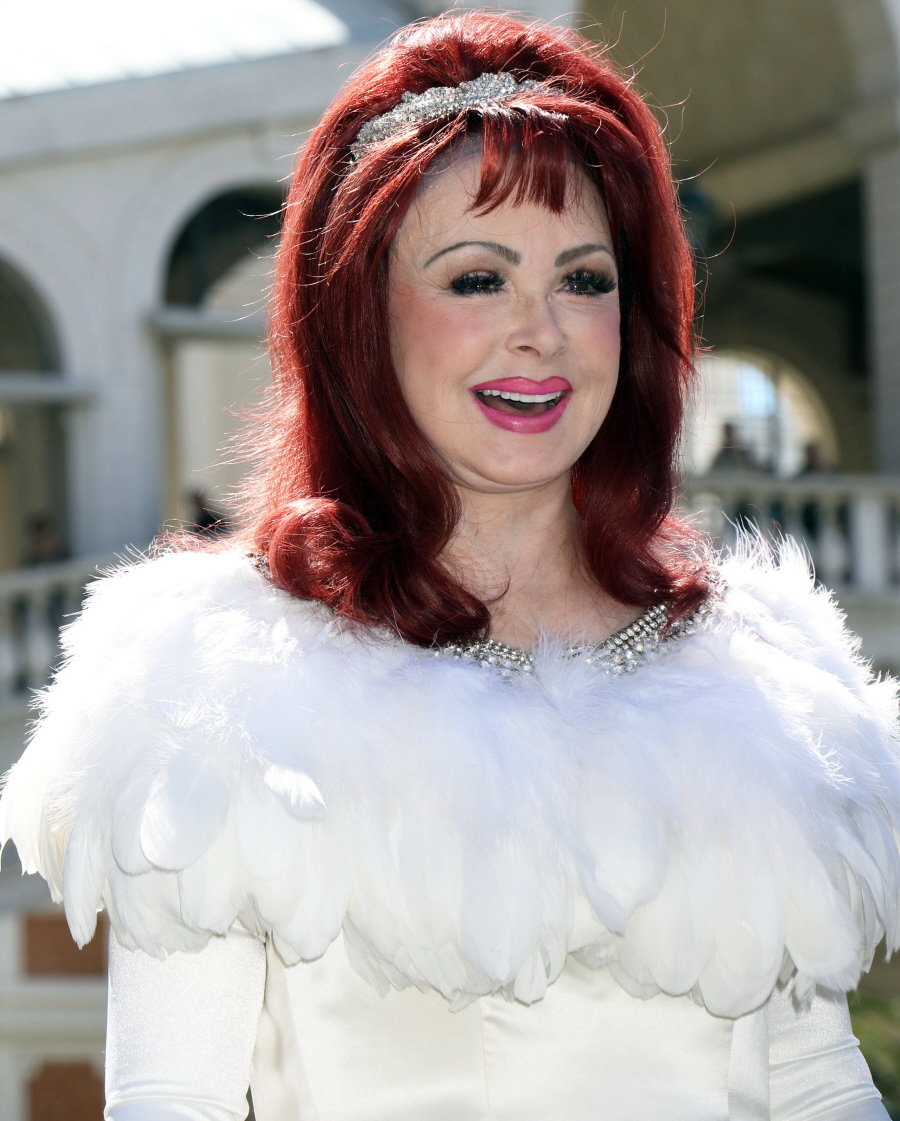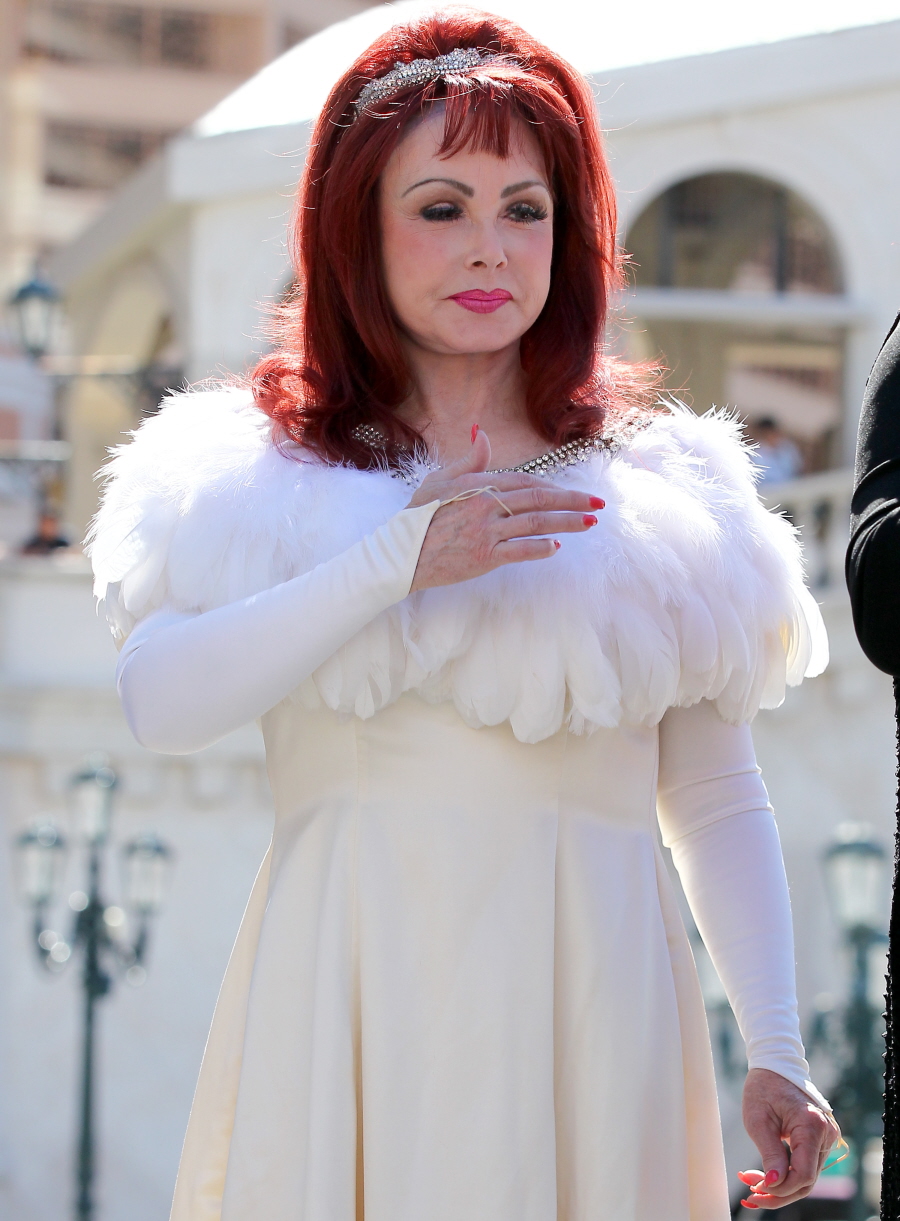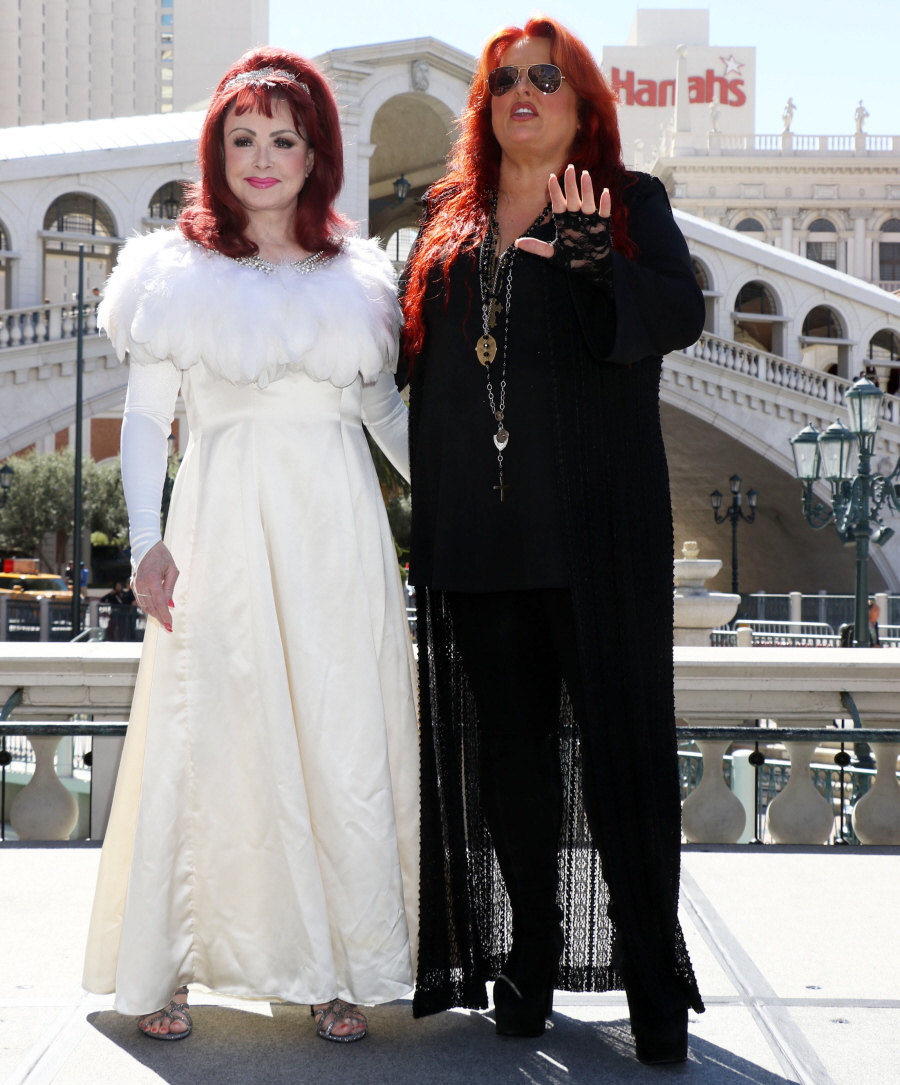 Photos courtesy of WENN, Fame/Flynet.