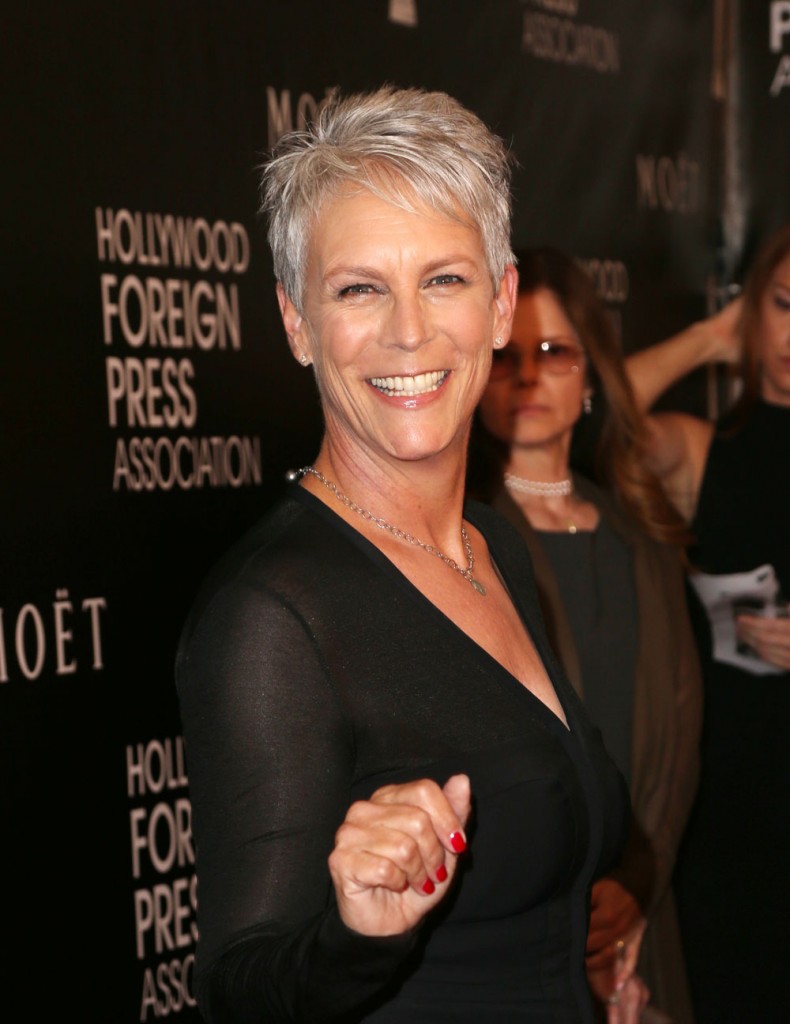 Jamie Lee Curtis has a new interview in the print edition of People Magazine. Curtis, 56, is starring in Scream Queens and while she's excellent as the gives-no-f*cks dean, it's not a show I enjoy watching at all. Curtis's interview is notable for the things she says about aging as a woman in Hollywood, which is a cause that's close to her. She's been open about the minor plastic surgery she's had done and she famously posed in a bra and bike shorts with no makeup in 2002 for More Magazine. Curtis, with her short natural gray hair and minimal makeup, is a kind of icon for aging naturally in Hollywood. She'll tell you about it too without sounding self righteous. Here's more:
On what she was doing when she got approached by Ryan Murphy to star in Scream Queens
I was just hanging with my posse of menopause mamas… going to book group and trying to stave off the reality of the Divine Miss M[enopause]. He offered me the role and it sounded crazy and amazing. I left our meeting going 'Wow.'

On her starring role in Halloween
No matter what I do, the lead line of my New York Times obit will mention Halloween.

On aging in Hollywood
It's a very cruel business. It's humiliating to see the media frenzy that occurs when somebody gets older and they don't look the way they used to look. I want to make sure I leave on my own terms. I don't want to be punished for the natural evolution of a human being.

On working with her young costars
They've taught me about social media. I sit on set and do needlepoint.
[From People Magazine, print edition, October 19, 2015]
The article concludes with a quote from Lea Michele, who says that she's "been begging Jamie to watch Halloween" with her. Jamie keeps saying no, because she hates scary movies. Jamie is the daughter of late great Psycho star Janet Leigh and she starred in Halloween yet she can't stand scary movies. She told People "I scare so easily. Isn't that a lovely bit of irony." I love it!
As for what she said about aging, I don't think the media notices when celebrity women age so much as when they go to extreme measures to stave off aging and end up looking like a different person. She seemed to be alluding to this.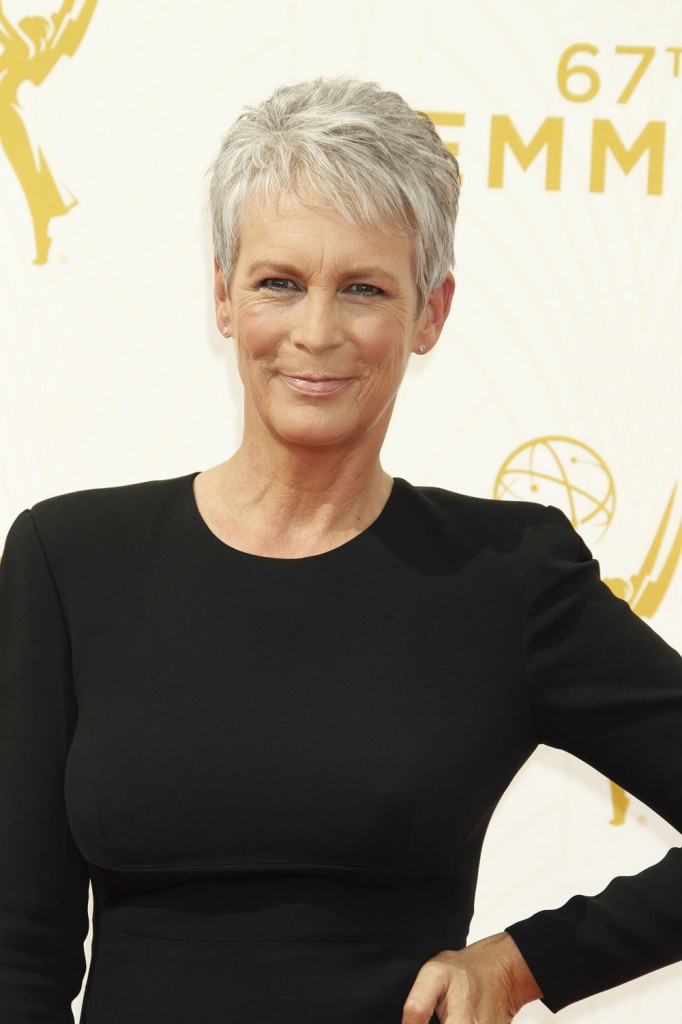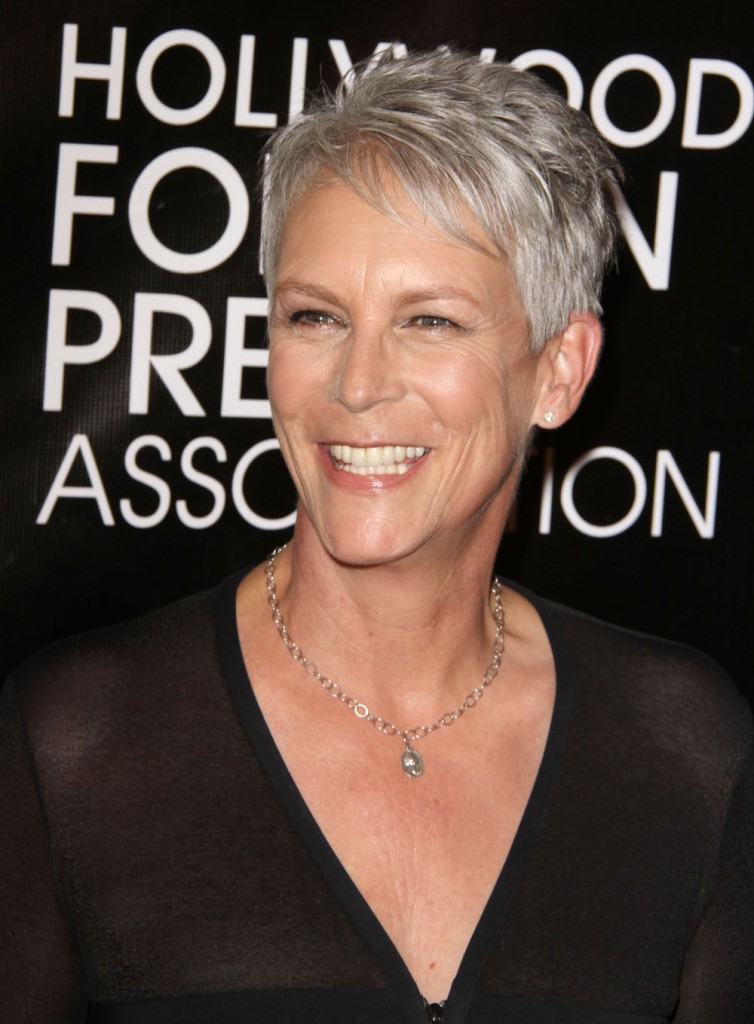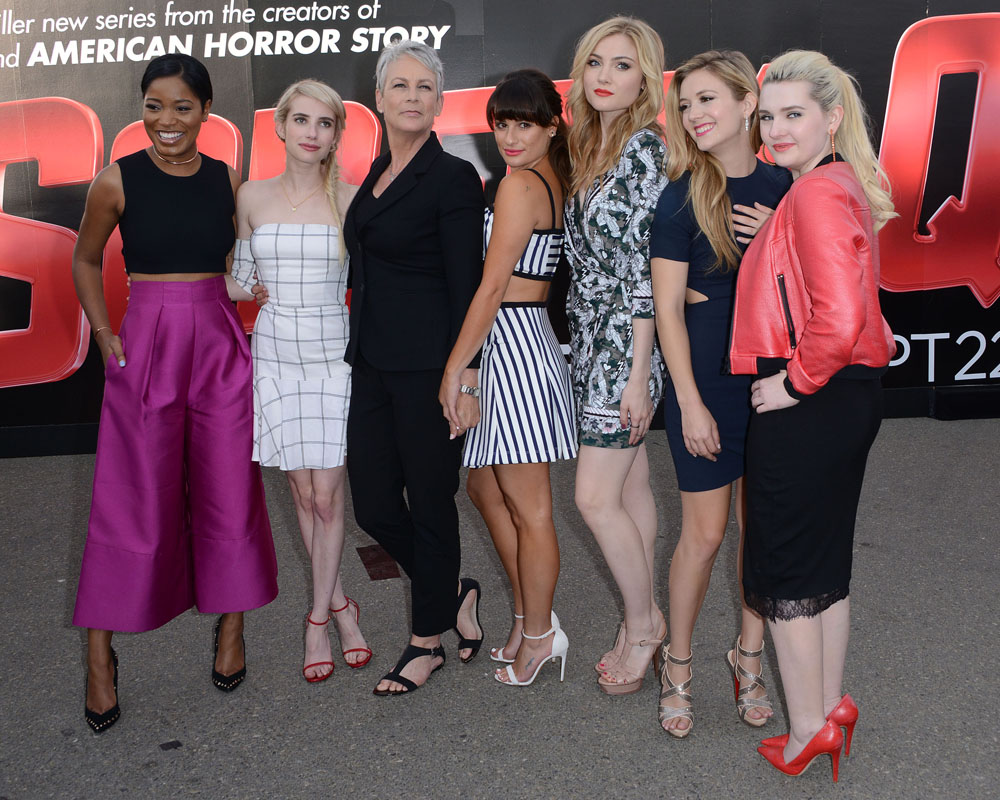 photo credit: FameFlynet and WENN.com