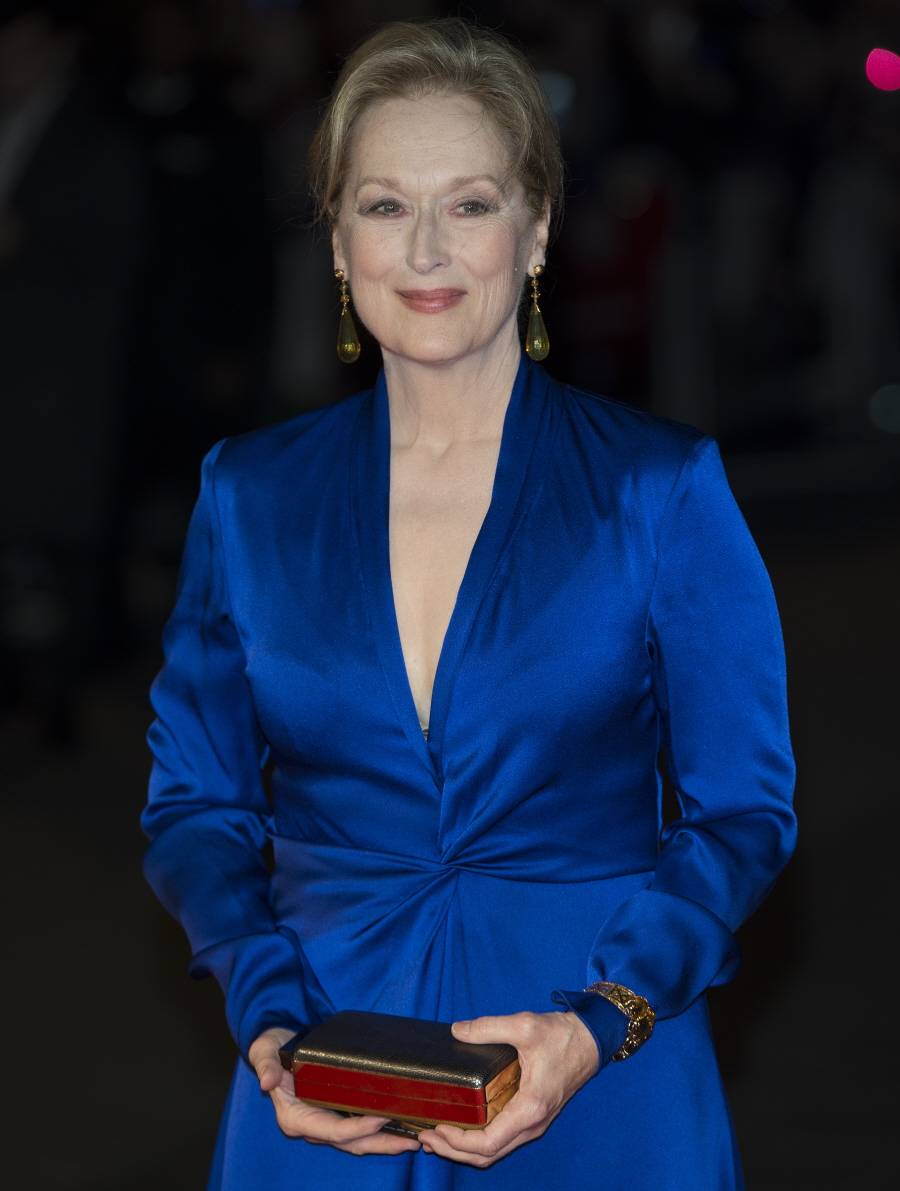 It's weird to think that in one single week, Meryl Streep really destroyed a ton of goodwill that she had banked up over the course of decades. I kind of think that someone involved in the PR for Suffragette should have put together some sample Q&A sheets and a handful of go-to quotes for the actors to use during their press. Maybe some PR person did do that and Meryl just decided to wing it. In any case, Meryl is still getting questions about her refusal to identify as a feminist ("I am a humanist, I am for a nice, easy balance").
When asked about it during the Suffragette press conference during the London Film Festival, Meryl basically said "judge me by my feminist actions, not by my lack of self-identifying feminism" which is one of the strangest stances I've ever seen a woman take. Then Meryl sat down with the BBC for an interview and once again, she was asked point-blank if she considers herself a feminist. The first part of her answer is so INFURIATING that I literally shrieked at my computer. Then the dam breaks and Meryl seems to realize that she had talked herself into a corner with her nonsensical rhetoric and she tries to reel it in. You can see the video here. Here's my transcript:
Whether she's a feminist: "I'm a mother, you know? And I am the mother of a son and I'm married to a man. I love men. And it's not what feminism has meant historically, it's what it has come to mean to young women that makes them feel that it alienates them from the people they love in their lives. That disturbs me. I am – of course, of course – but the actions of my life prove who I am, what I am, what I do, where I put my money, where you put your mouth, so I live by these principles."
[Transcribed from BBC video interview]
See what I mean? Infuriating. My take is when she says "I am – of course, of course" she's saying "I am a feminist, of course." But maybe that's wishful thinking on my part. Here's the thing: if you don't want to call yourself a feminist, sure, God bless. If you don't want to talk about it, that's fine. But don't promote a film about a critical moment in the history of women's rights and act like you never thought you would encounter these questions. Don't create these convoluted nonsense-arguments about why you're reticent to identify with gender equality. "I'm married to a man. I love men." Great. Now tell me what that has to do with feminism. And how does feminism – or simply the current reading of realpolitik feminism – "alienate" young women from the people they love? What the everloving f—k, Meryl?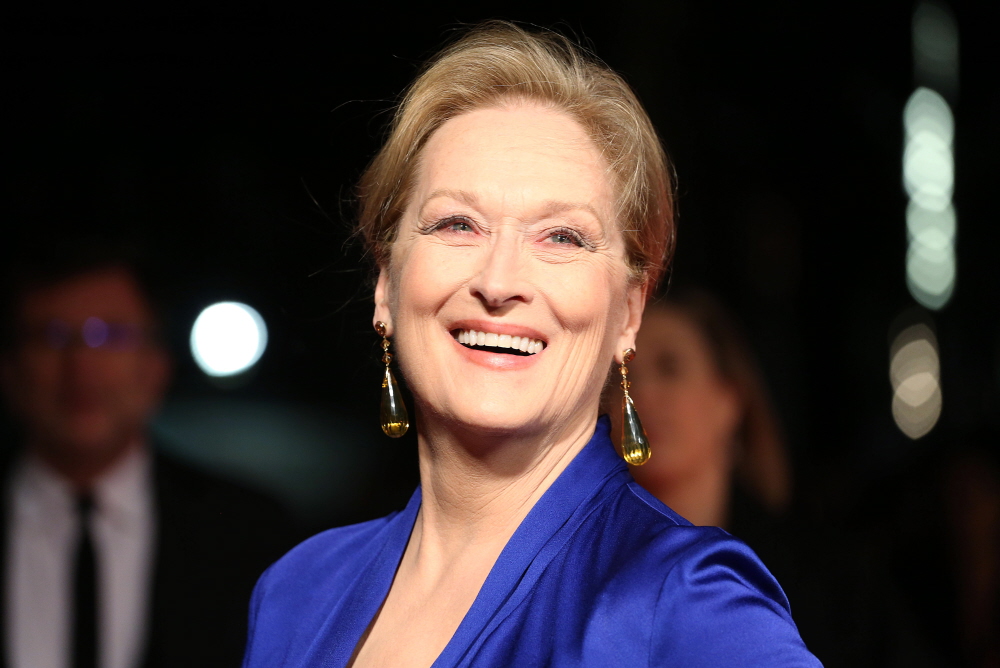 Photos courtesy of WENN.