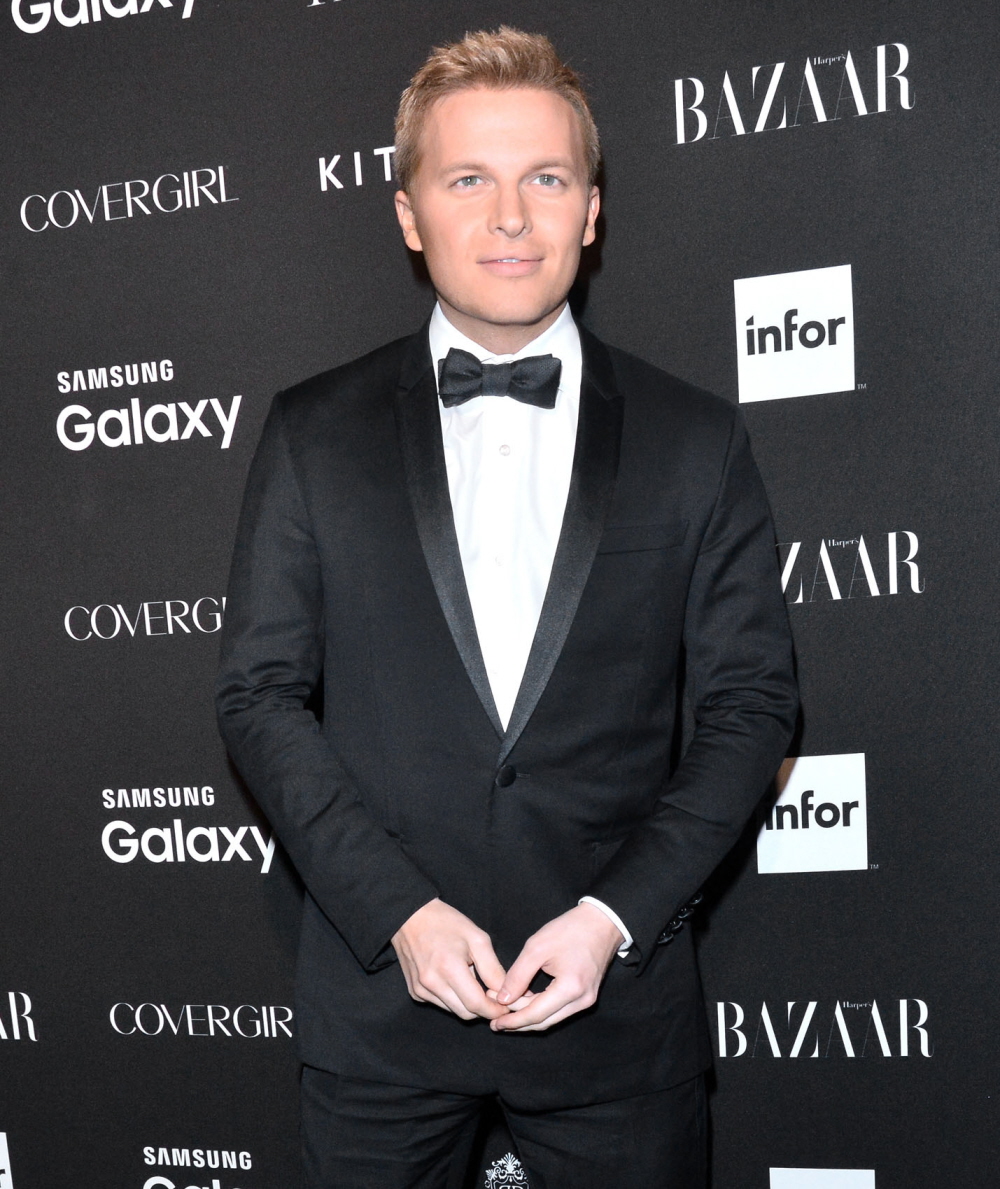 Back in 2013, Mia Farrow sat down with Vanity Fair for what turned out to be a bombshell interview. Mia discussed many things (including Dylan's accusations against Woody Allen), but what made a lot of headlines initially was Mia's seeming admission that her ex-husband Frank Sinatra could have possibly fathered Ronan Farrow. Ronan was always believed to be Woody Allen's biological son, but Mia's comments set off a kerfuffle, especially within the established Sinatra family. Frank Sinatra's widow Barbara slammed the idea that Frank was Ronan's biological father, and Tina Sinatra (Frank's daughter) said her father had gotten a vasectomy before he could have possibly fathered Ronan. Tina also called the speculation "nonsense." And now a "definitive biography" of Frank Sinatra says that the paternity drama is impossible because at the time of conception, Frank was really, really sick.
A new definitive Frank Sinatra biography says there's no way Ronan Farrow could be the legendary crooner's son — as Mia Farrow has hinted — because Sinatra was impotent and incapacitated by serious stomach surgery around the time Ronan was conceived.

"Sinatra: The Chairman," the second volume of James Kaplan's biography of Sinatra, details how, at the time Ronan would have been conceived, the singer had undergone gastrointestinal surgery. And he had complained of suffering from impotence and was reportedly fitted with a "penile implant."

The book, out from Doubleday on Oct. 27, says that in October 1986, Sinatra collapsed while performing in Atlantic City, suffering from acute diverticulitis, and doctors removed a portion of his intestine. Sinatra spent the first three months of 1987 in Hawaii and Palm Springs, Calif. Kaplan writes: "Sometime in March, Mia Farrow, then living in New York and in the midst of her 13-year relationship with Woody Allen, conceived [Ronan]," who she later claimed might "possibly" have been sired by Sinatra. The book adds that the singer "was in Hawaii and Palm Springs all the while wearing a colostomy bag and close by his ever-watchful wife," Barbara.

Kaplan also writes that years earlier in 1983 Sinatra "had been complaining, seriously and humorously, about impotence for a long time; at some point he was reportedly fitted with a penile implant. According to talk in urological circles the device had failed because Frank tried to use it too soon."

Mia caused a storm by responding to Vanity Fair's 2013 question if Ronan could be Sinatra's biological child by simply saying, "Possibly." Mia was married to Sinatra from 1966 to 1968. In 1980, she started a relationship with Allen, and Ronan was born in Dec. 1987. Ronan is the legal child of Allen, but no DNA test has ever been done.
At this point, I do actually believe the Sinatra family sources. While I think they've been circling the wagons around Frank's legacy for a while, that doesn't mean they're wrong. It's pretty clear that Sinatra was, at the time of Ronan's conception, a very sick man. Not to mention the fact that he would have been able to perform to completion at the age of 71, with significant health problems, a possible vasectomy and/or malfunctioning penile implant AND while he was in Palm Springs and Hawaii. All while Fertile Myrtle Mia was at home in NYC. So, yeah. I'm not saying Woody Allen is Ronan's father, I'm just saying Frank Sinatra is in all likelihood not his father.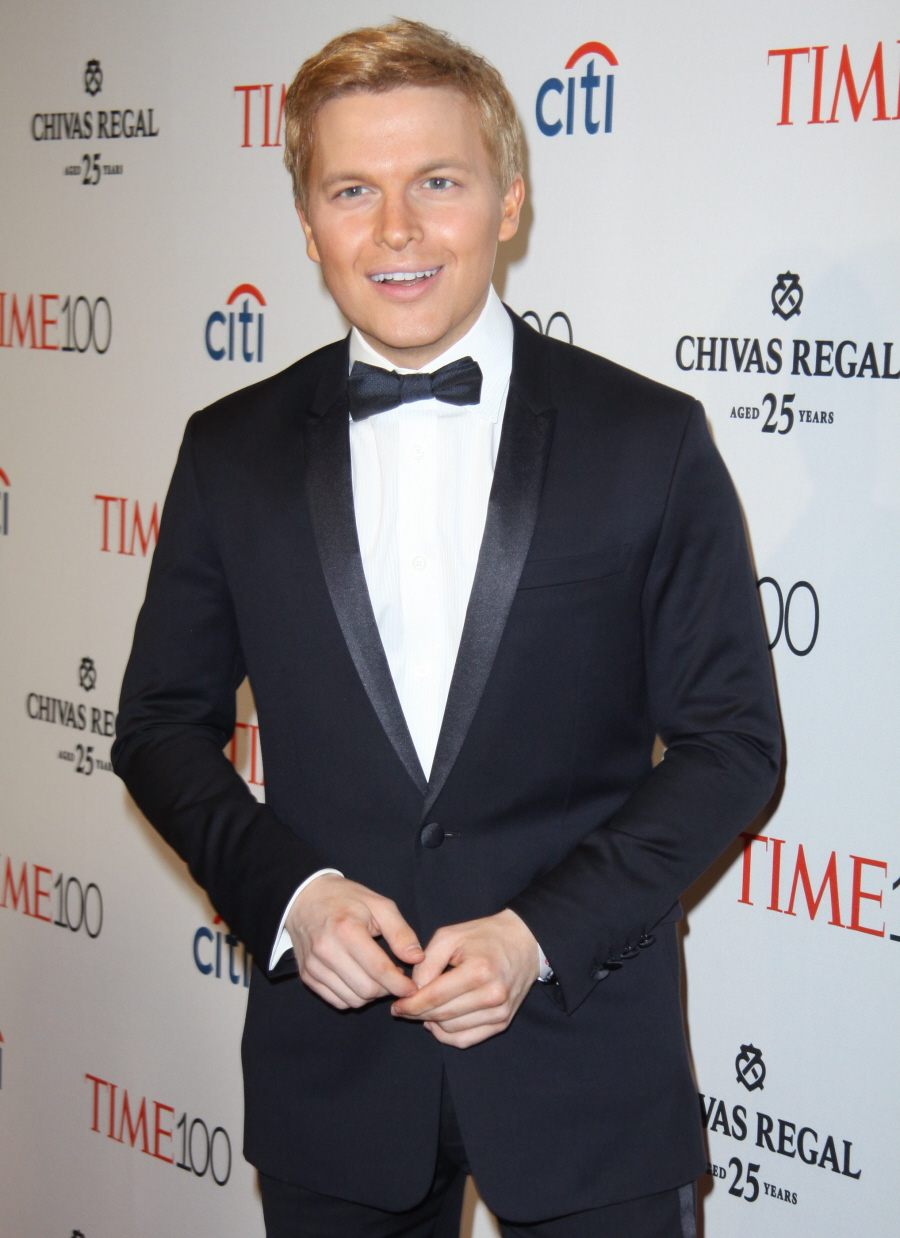 Photos courtesy of Getty, Fame/Flynet.