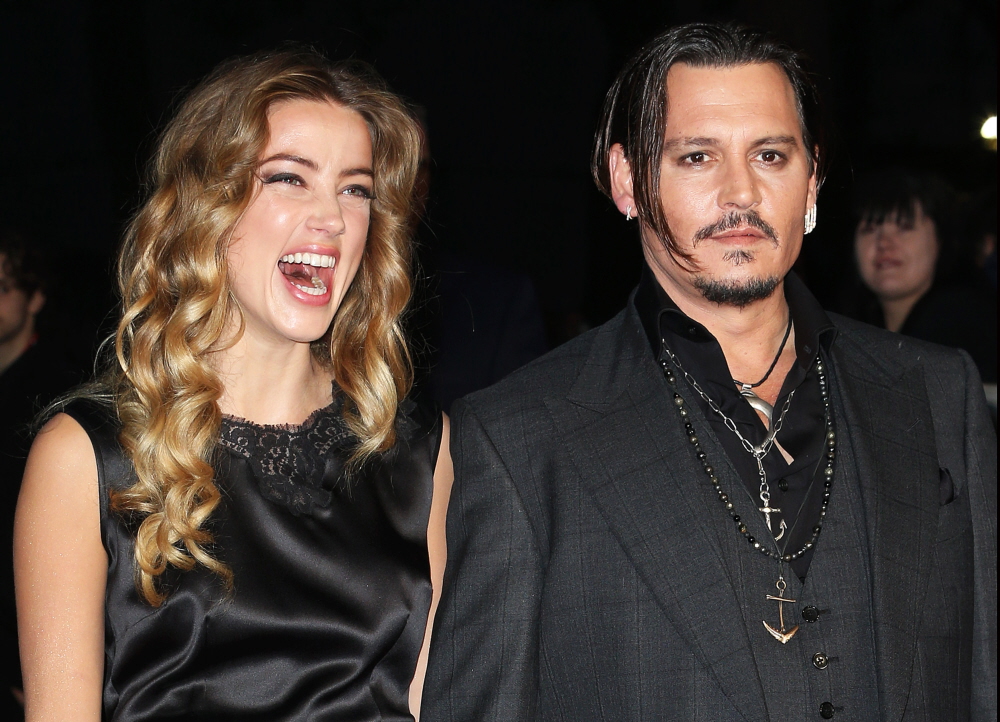 This is my new favorite photo of Johnny Depp and Amber Heard. Right?
Anyway, Johnny Depp has gotten a lot of "Oscar buzz" for his role in Black Mass. I think part of the buzz is simply the fact that it's a straight dramatic role for Depp (which is somewhat rare these days), plus it has an excellent and awards-baity cast, plus it's been making the film festival rounds. All of that adds up to the studio spending some money on a campaign, likely just for Depp as Best Actor. But like Michael Fassbender, Joaquin Phoenix and countless others before him, Depp wants everyone to know that he's not into the whole Oscar thing. Some highlights from Depp's BBC interview:
Whether he wants an Oscar: "I don't want to win one of those things ever, you know. I don't want to have to talk. They gave me one of those things, like a nomination, two or three times. nomination is plenty."

Whether Black Mass is his comeback role: "What did I come back from? The dead? I haven't done anything different in this than I have in any other film."

He doesn't want to compete for an Oscar, man: "The idea of winning means that you're in competition with someone and I'm not in competition with anybody. I just stick to my guns and do what I want to do. Sometimes people don't like it but that's alright."
Somewhere in Malibu, Leonardo DiCaprio is polishing his reclaimed bamboo trophy shelf and giggling with delight. Honestly though, while I'm no Depp Defender, I don't think these statements are absolutely terrible. He's not saying "the Oscars are bulls—t." He's saying "I'd be happy with a nomination." And I kind of think he's serious… maybe. Like, he would be legitimately happy with a nomination. But do you really believe he doesn't want to win an Oscar at some point? Come on. Of course he does.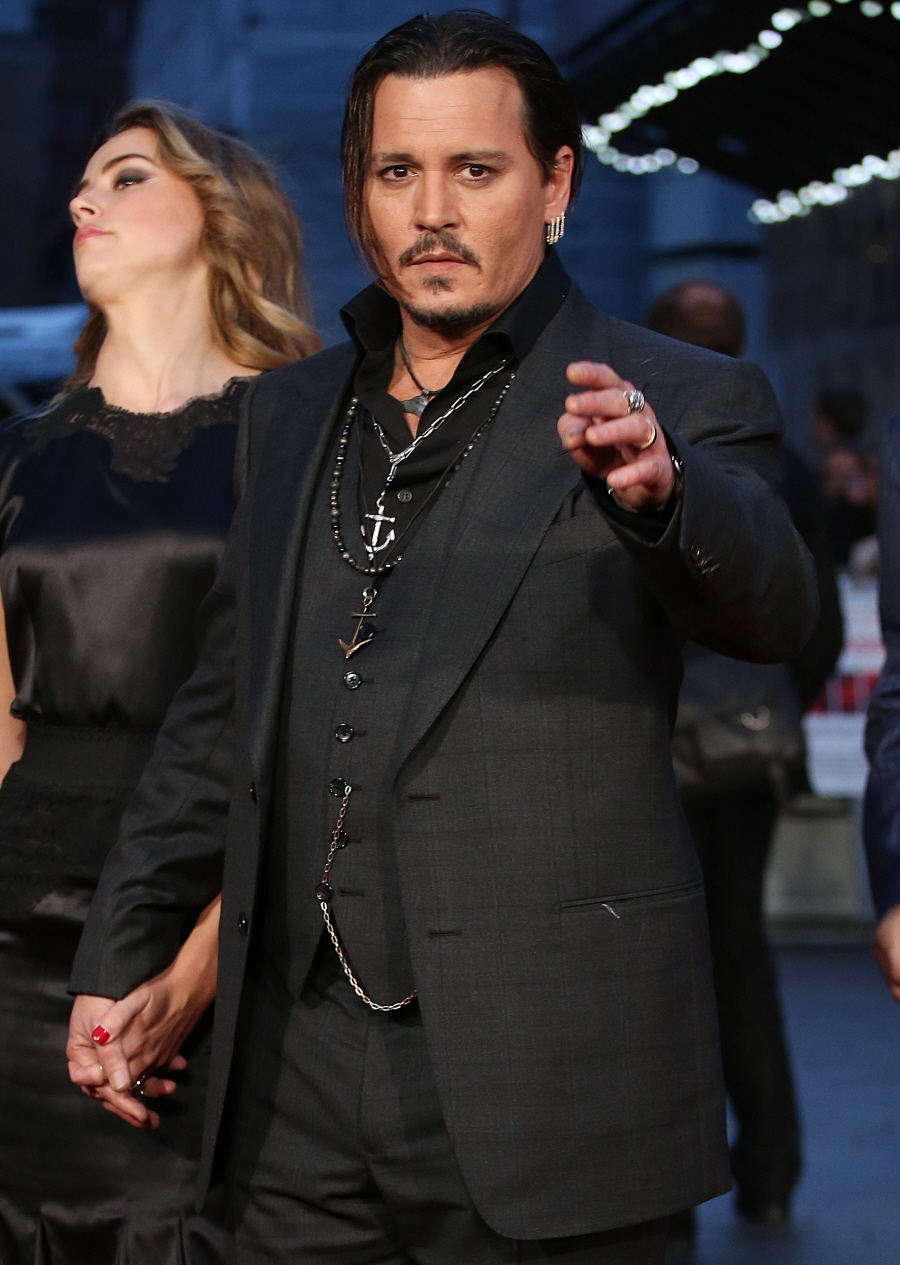 Photos courtesy of WENN.