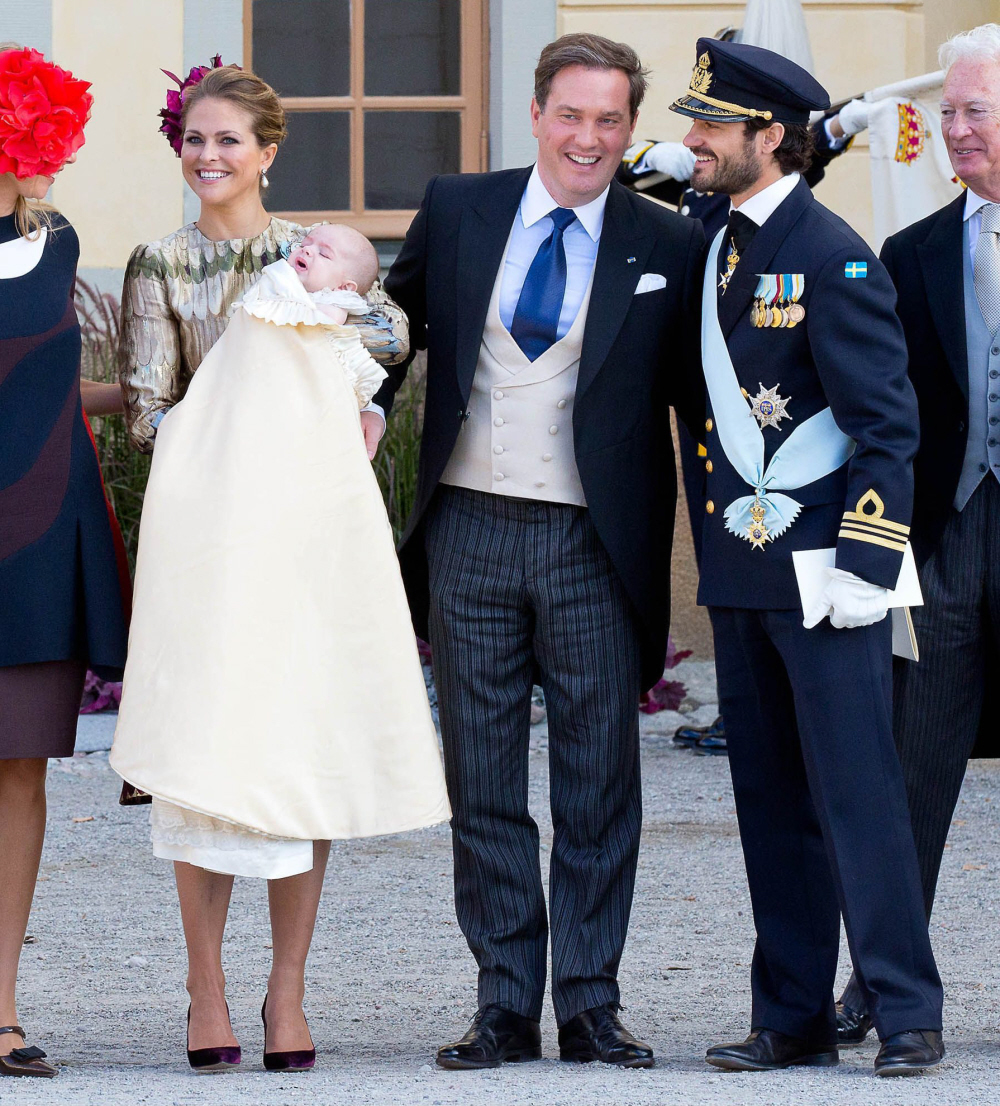 Over the weekend, the Swedish royal family got together for the big christening of Princess Madeleine's son Prince Nicolas. Madeleine gave birth to Nicolas just a few days after Prince Carl Philip wed Princess Sofia, and it is my sincere hope that Madeleine gives her body a break after having two babies in very quick succession. It really felt like a baby-themed event too, what with Madeleine's older sister, Crown Princess Victoria, showing off her very small baby bump. As I've been saying, I also think Sofia is knocked up too, she's just waiting to announce it (perhaps because she doesn't want to steal Victoria's thunder).
I used to think Christopher O'Neill (Madeleine's husband) was kind of a dude, but he seems to really love her and they seem to have moved full-time to Sweden now to raise their children? Someone said something about how they had to come back from living in New York because if they didn't, their kids wouldn't be considered royal? Something like that. Anyway, Prince Nicolas looks like a howler, but they say he was pretty quiet during the christening.
Carl Philip was officially named as one of Nicolas's godfathers, which pleases me. One of the things I've never really understood about the way the Cambridges do godparents is that they've never selected their siblings for godparent duties. Like, Uncle Harry and Auntie Pippa aren't godparents. Why do they do that?
As for fashion… the ladies were working some weird headpieces, Sofia especially. When I saw her giant bow, it just made me sad. Plus, she's doing some kind of Duchess Kate-esque sausage curls. As for Victoria… the color is beautiful, but she looks like a 1960s stewardess. And of course Princess Estelle is adorable!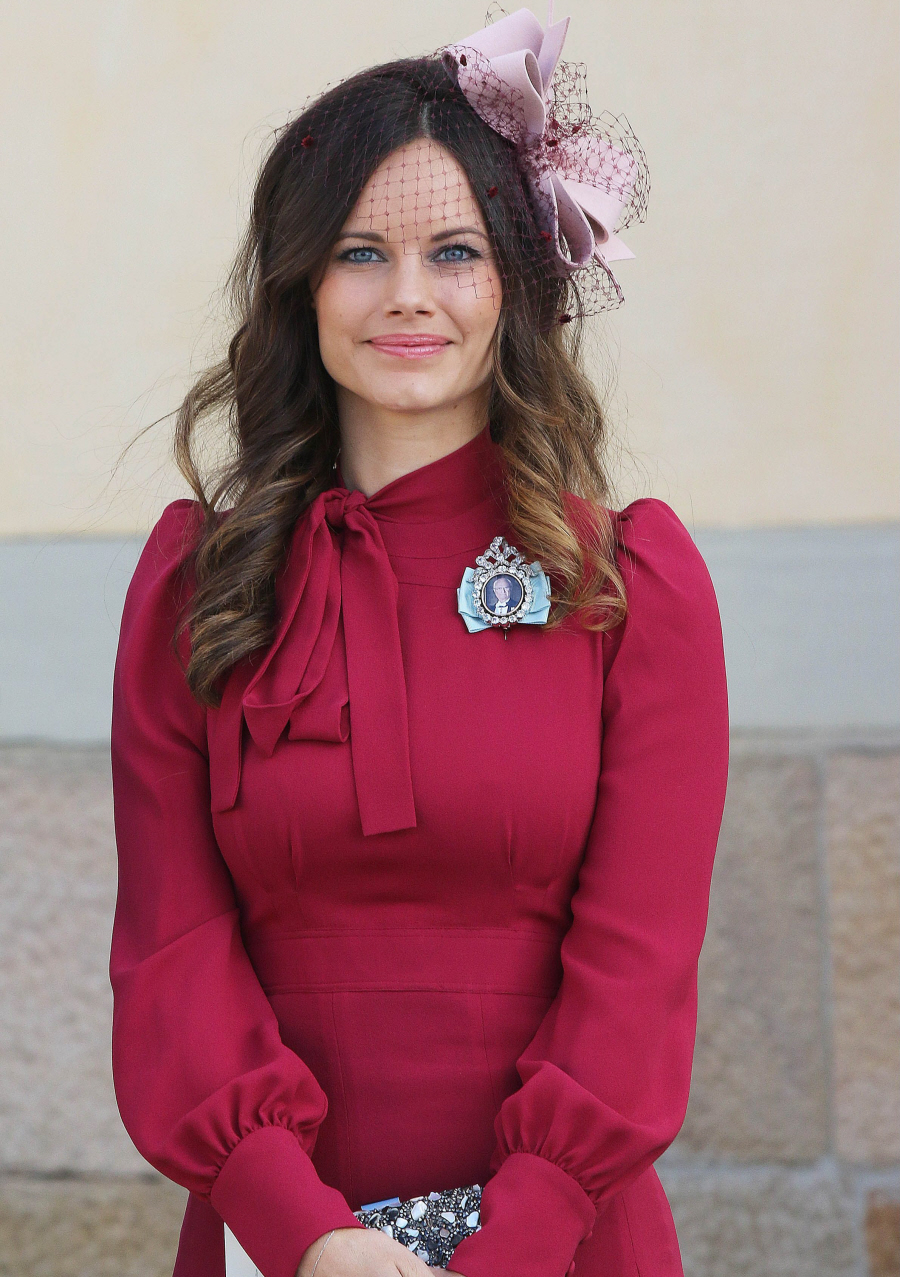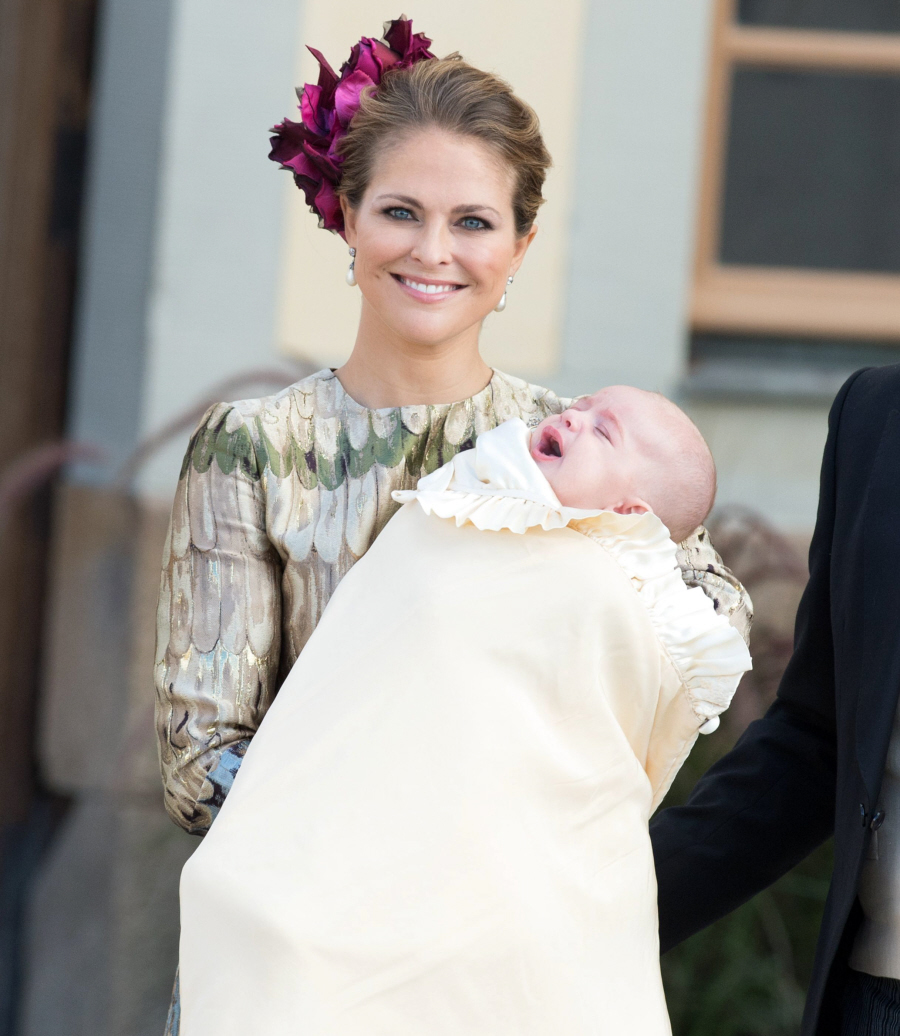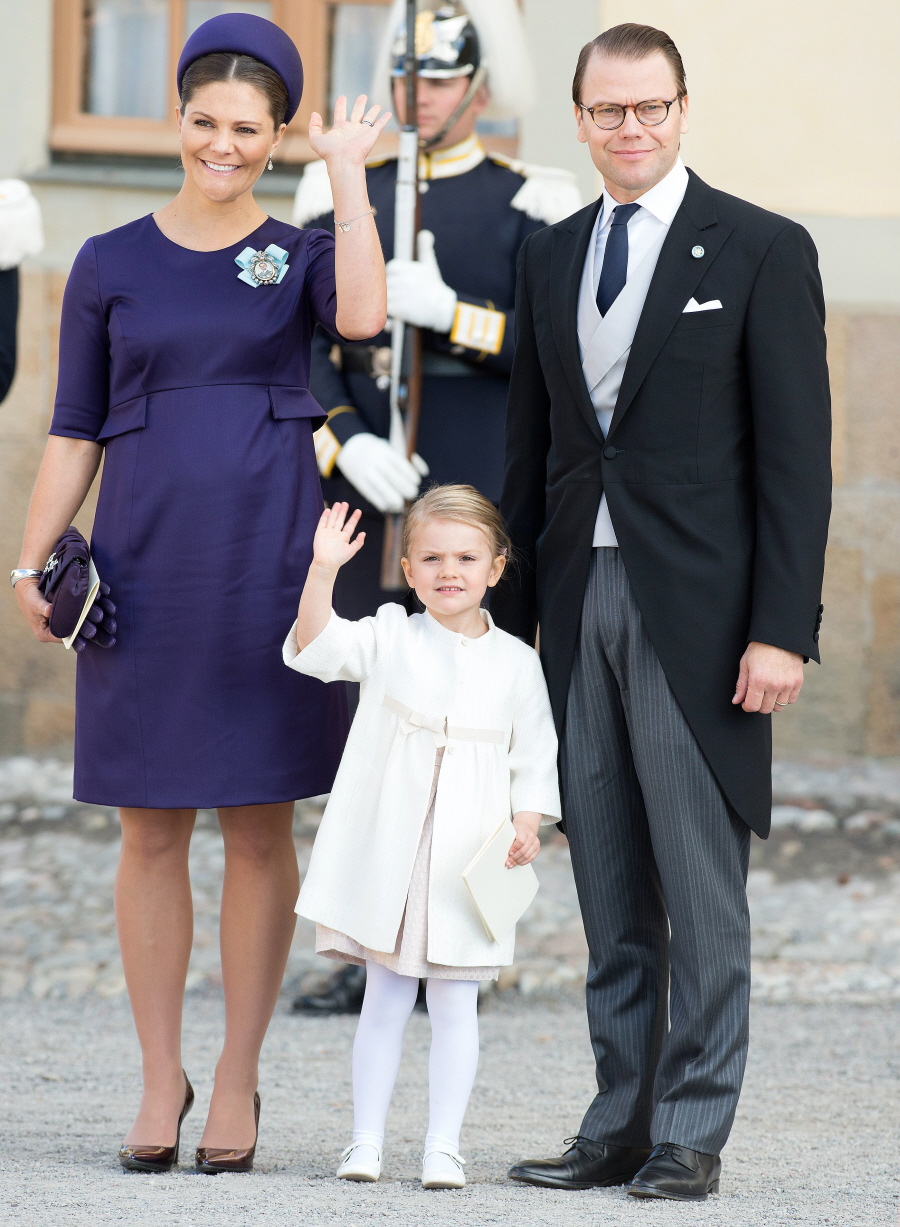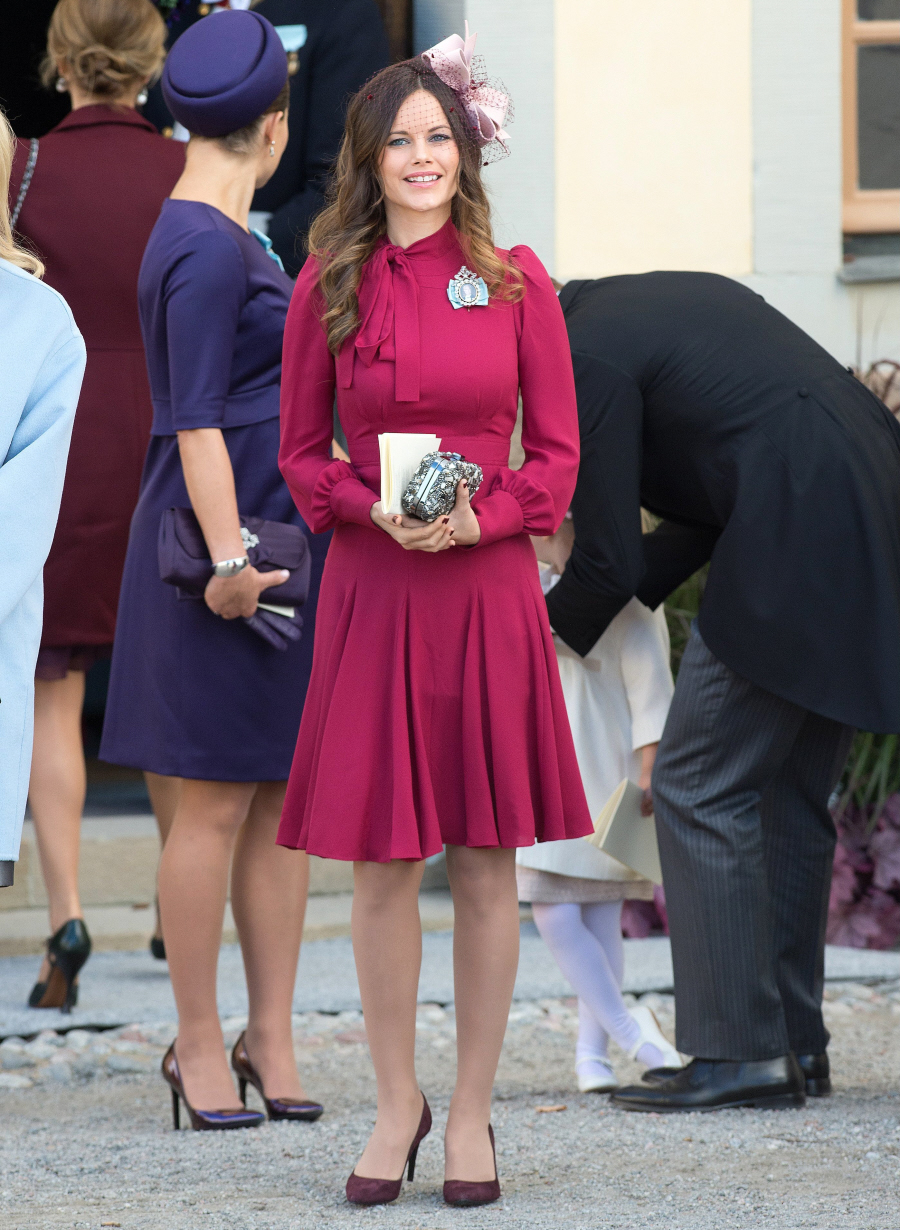 Photos courtesy of WENN.