Oscar winner Geena Davis recently starred on Grey's Anatomy as Dr. Nicole Herman, whose story arc ended this spring. Geena is familiar with playing strong female characters, having risen to fame in the incredible female-centric movies Thelma & Louise and A League of Their Own. Now Geena is working behind the scenes to ensure that female characters are represented in the media, especially in children's programming. She has a nonprofit organization, The Geena Davis Institute on Gender in Media, which works with networks and studios to educate them about the underrepresentation of women and girls in the media. In a recent research study analyzing films around the globe, Geena's organization found that there was one visible female for every 2.24 males and that women had just 31% of speaking roles. Only 24% of films featured a female protagonist. Women of course make up 51.9% of the world population.
Geena spoke with Entertainment Tonight about the work she does with her nonprofit organization. I was so impressed by her commitment to this cause, and the details were somewhat sobering. This is a cause that's close to Geena, 59, as she has 11 year-old twin boys and a 13 year-old daughter.
On the underrepresentation of girls in children's media
Truly, they should be showing boys and girls sharing the sandbox equally, with girls doing half of the interesting stuff too.

Even mothers are not aware of how vastly more male characters there are than female characters.

On girls being sexualized in the media from a young age
It's really disturbing… girls as young as six years old have started to self sexualize. In other words started to view themselves through the male gaze and that's through exposure.

Girls' self esteem goes down the more hours of TV they watch and boys' self esteem goes up so clearly there's a negative message coming through that we have to think about it.

If we can change what they see from the beginning it will impact how they feel about women and girls later on [and] how girls feel about themselves.

Good news about women on television
In our research of the occupations of fictional characters there are so many female forensic scientists on tv that we don't have to work to get women interested in becoming forensic scientists. In fact that field has skyrocketed now because of seeing it on TV and our motto is 'if you see you you can be it.'
ET also had an interview with the creator of a documentary on the sexualization of youth called America The Beautiful 3. Director Darryl Roberts pointed out that young girls look up to pop stars like Miley Cyrus, Selena Gomez and Ariana Grande who are highly sexualized. He also said that "you start to feel like your worth is based on your sexiness and that's all you have to offer. Kids aren't stupid. When they see people like Paris Hilton and Kim Kardashian do a sex tape and get famous that breeds a culture where 'I could use my body. I could make money. I could get famous.'" As dumb as it sounds to admit this, I haven't thought of it this way. We're adults following these celebrities and sometimes it's hard to realize the.effect they can have on impressionable kids.
You can learn more about Geena Davis's work promoting equal media representation for women and girls on the website for her organization. She also has a film festival coming up this may, The Bentonville Film Festival in Bentonville, Arkansas, which aims to increase the visibility of women and minorities in film.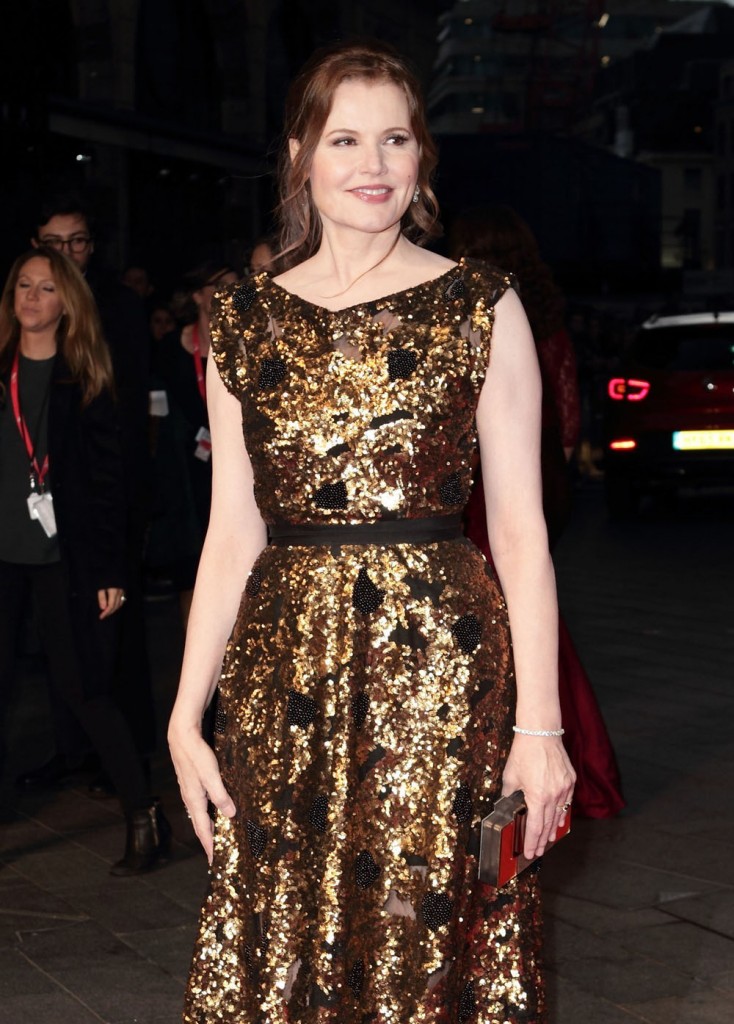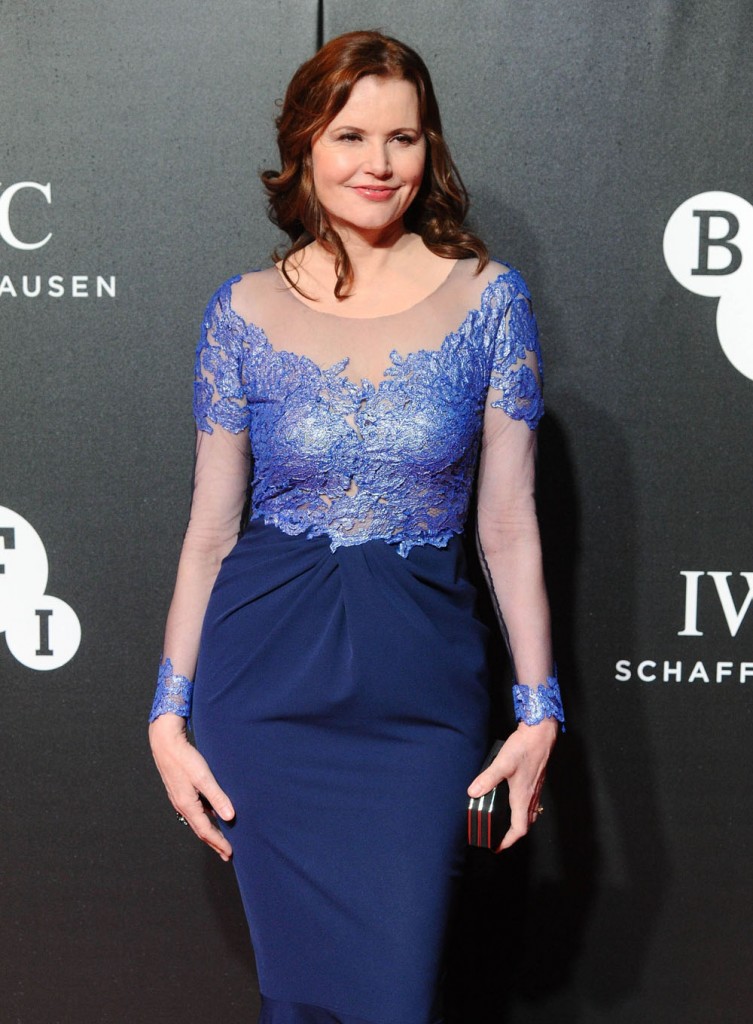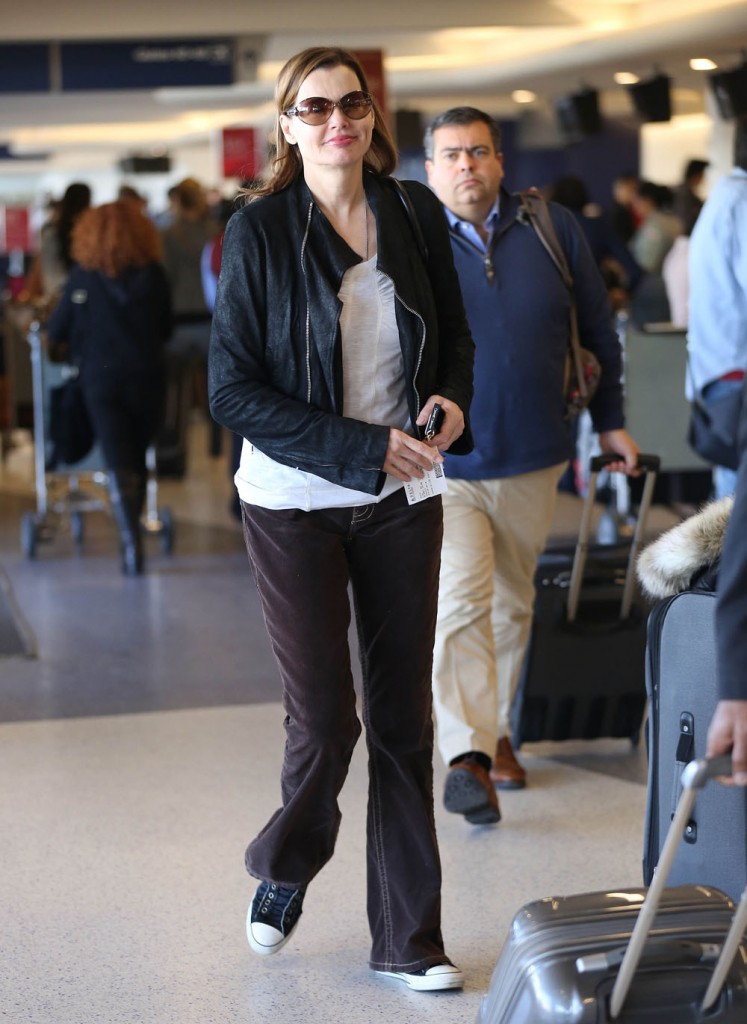 Geena Davis is shown at events in October, 2015. Credit: FameFlynet and Getty