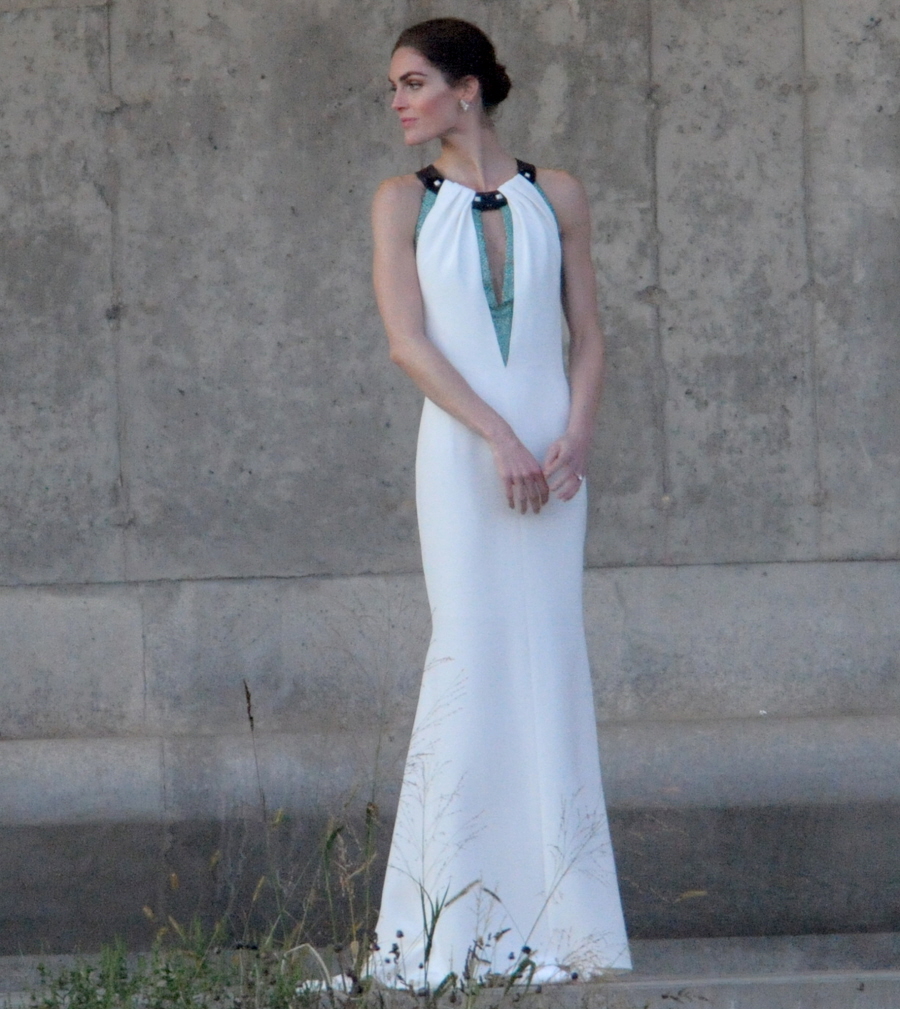 Former pro hockey player Sean Avery married model Hilary Rhoda over the weekend in Water Mill, New York. Everyone found out about their wedding date and location last week, when Avery was arrested for criminal mischief and possession of two acetaminophen and oxycodone, seemingly without a prescription. The criminal mischief charge was because Avery was apparently throwing objects at passing cars. When the cops arrested him, he had the oxy on him. So, it was… weird. A weird story. A weird pre-wedding story.
But since the show must go on, Sean and Hilary went through with it and we have some of the photos of her wedding gown. The bride wore Carolina Herrera – it's an ivory column with "grosgrain detailing" that looks black and green. Weird colors for a wedding gown, right? I mean, I could see having one or the other – like, some small green details or some small black details, but not all together on what's supposed to be a wedding gown. It looks more like a red carpet look than anything else.
Anyway, congrats to the happy couple. It seemed like a lovely wedding and it's nice that they weren't stressed out about the paparazzi. While I have some questions about them as a couple, I wish them the best. Especially since the groom seems to like to throw sh-t at moving cars while hopped up on oxy.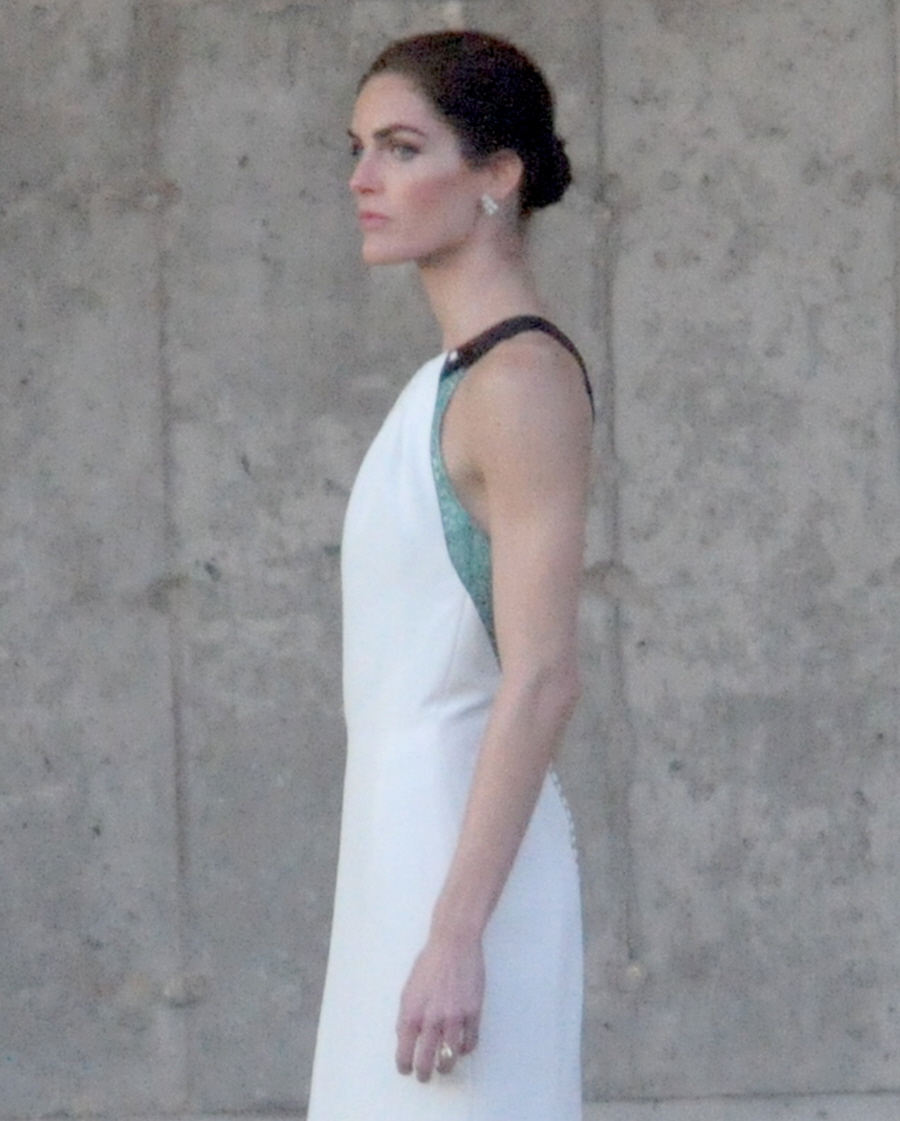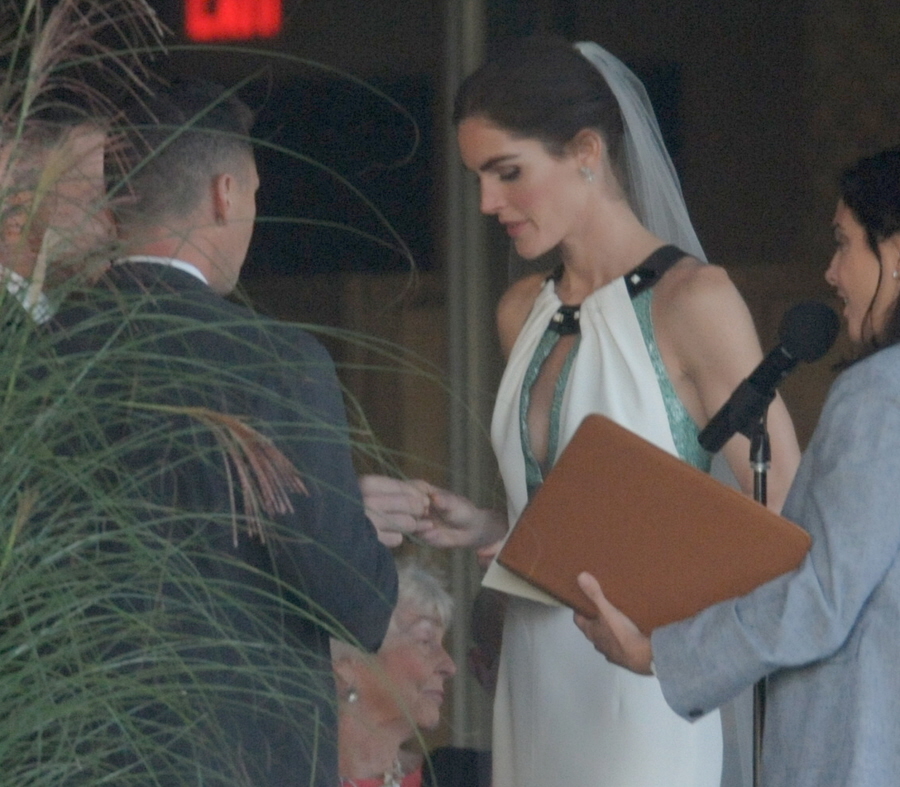 Photos courtesy of WENN, Instagram, Hamptons Mag.