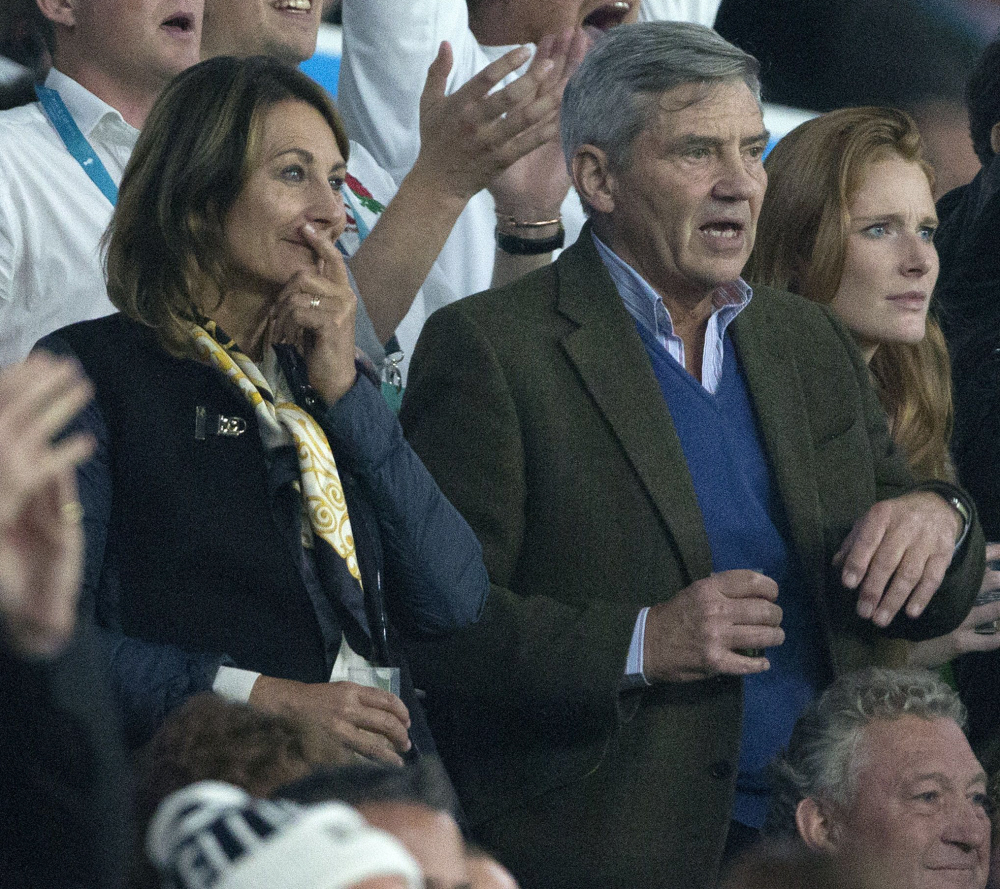 Last week, we had some fun photos of Carole Middleton getting ripped properly at a Rugby World Cup game. It honestly never really occurred to me to wonder if Ol' Carole is getting sh-tfaced regularly, just because I guess I always thought that was more the Duchess of Cornwall's thing. Carole has always seemed more like the hyperactive, micromanaging stage mum with a smoker's rasp and a hawk eye. But put a bottle of wine into that equation and it really does fit. Carole is the mother who sloshes her wine when she's waving her cigarette around as she tells funny stories to her son-in-law while her daughter cringes. Yes, I can see that. Anyway, Star Magazine says Carole has a drinking problem and it's tearing William and Kate apart!
On October 3, during the Rugby World Cup in London, Carole Middleton looked sauced as she glugged from a bottle of wine hidden in her purse – a worrisome behavior that's become common.

"It seems to be happening a lot lately," discloses an insider, adding that Carole's drinking has escalated, along with the rough patches in her marriage to her husband of 35 years, Michael.

Now Prince William's perfectly put-together wife is dreading the holidays around her royal in-laws.

"It's a huge concern for Kate. She'll hide her booze at her house, but mom just brings her own! Last Christmas, Carole had too much to drink and started telling totally inappropriate jokes. Kate was so humiliated that she finally had to drag her away. She told her mom if she doesn't straighten up, she'll be banned from all royal events."
[From Star Magazine, print edition]
If any part of this is true, I would have to stifle a chuckle at the deliciousness of the prospect: William has spent so much time and energy putting the Middletons on a pedestal as the idealized "middle class, normal" family that he's always wanted, so what happens if Carole and Mike split up? What happens if the Middletons are truly normal and just like everybody else, in that they've got their own problems, because Carole is a boozehound and Michael just wants some peace and quiet and Pippa can't land a guy and James is an utter moron at business? What happens if the Middletons can't keep it together just to keep William happy? Would William stop idealizing this so-called middle class life? Or would the Normal William stomp his feet and whine and demand that everybody just keep it together for his sake? Won't anyone think of poor William? While we ponder that, someone please fetch Carole her fifth mojito.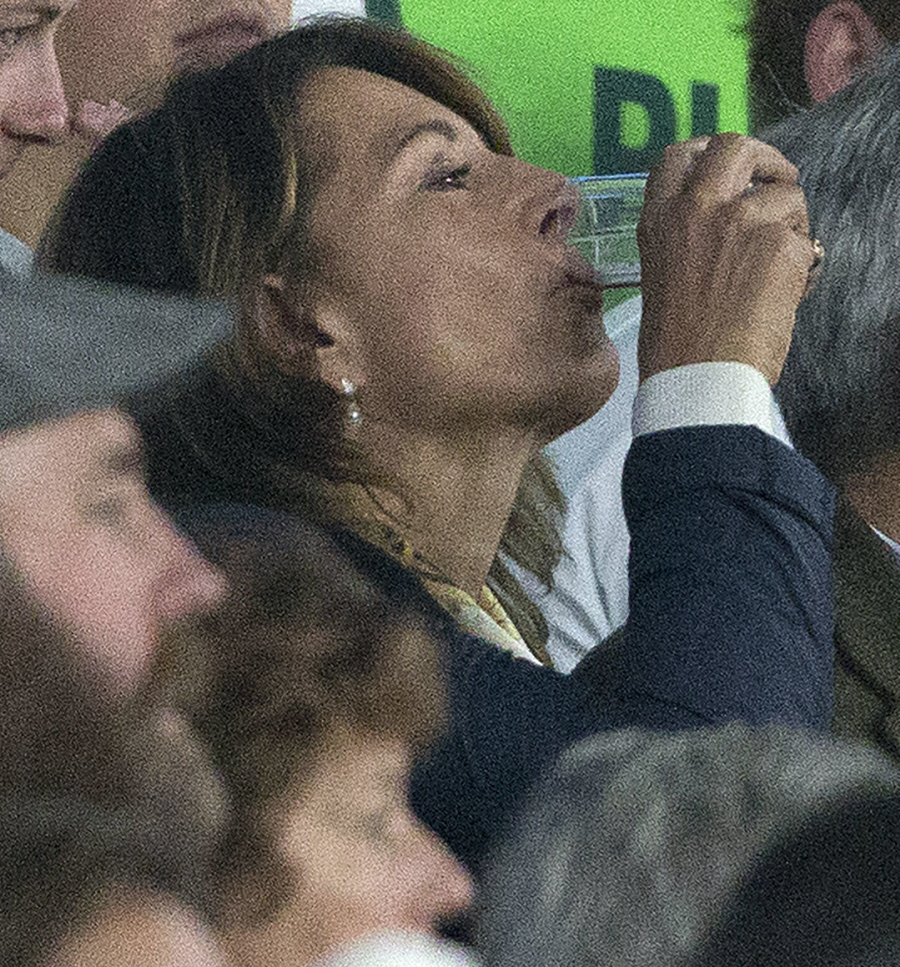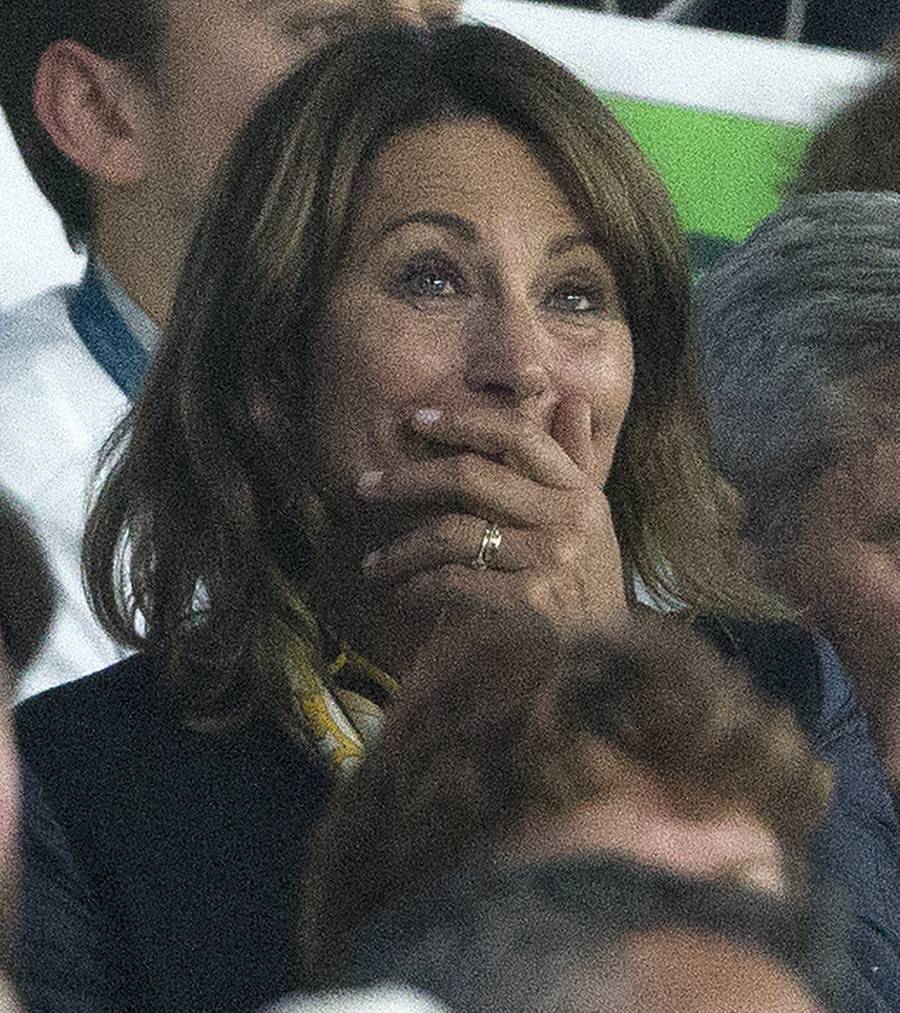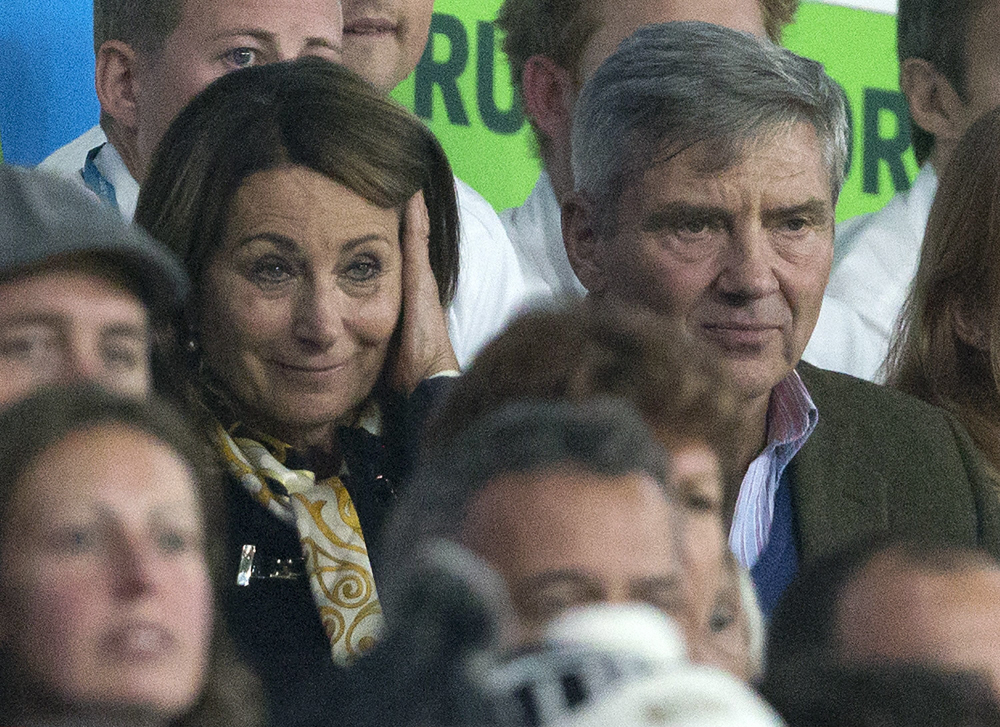 Photos courtesy of WENN.