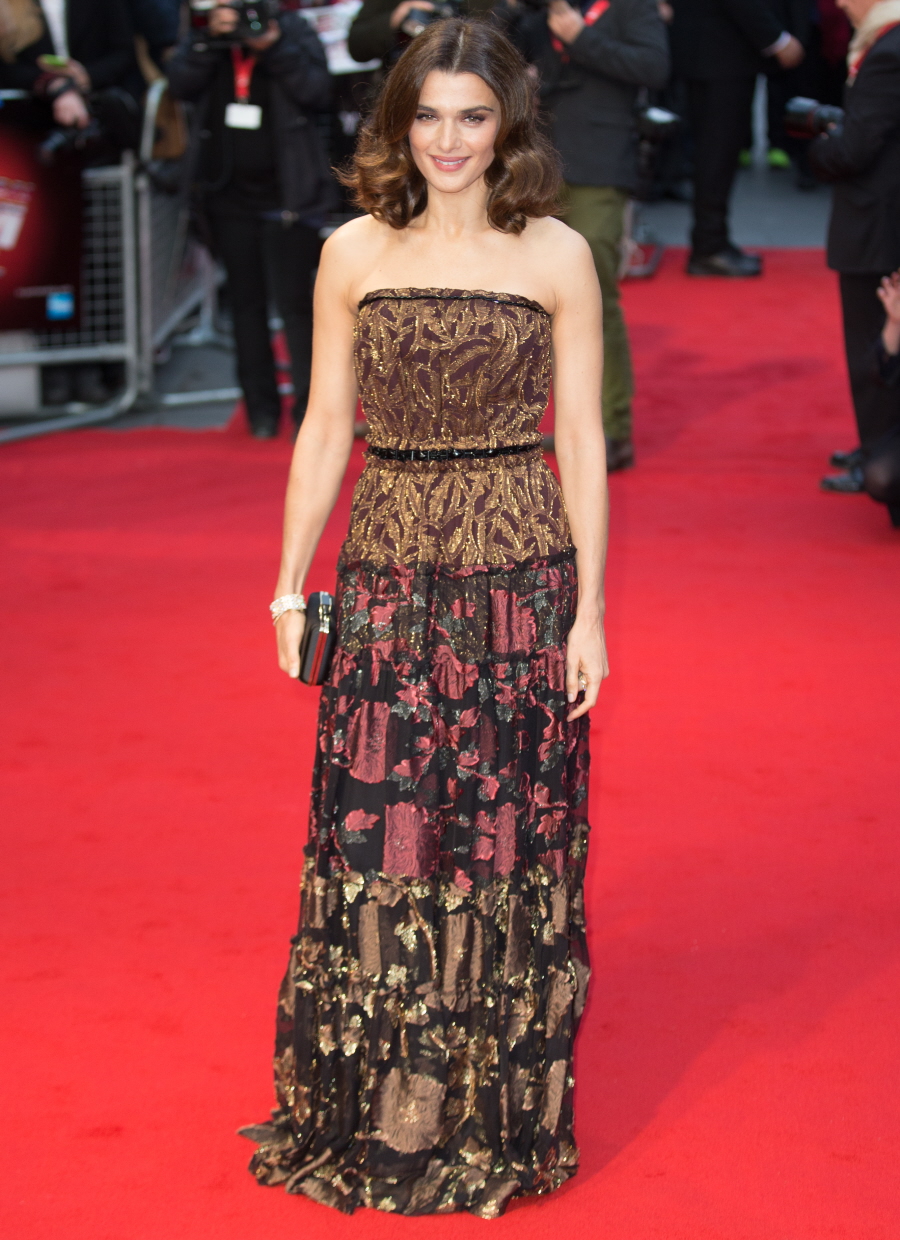 We don't talk about Rachel Weisz's hair enough. She has amazing hair, right? I like that she never does anything too radical with it – she's almost always a brunette (her natural hair color) and it just looks so healthy and bouncy. These are photos from the BFI London Film Festival premiere of Youth. Rachel wore a Lanvin gown which, I have to admit, I really like. Yes, it sort of looks like upholstery, but I still enjoy it. Rachel has been in London all week, premiering two films and doing press. Much like Cate Blanchett, she's a little bit tired of the same questions about strong female characters and all of that stuff. Some highlights from several interviews:
On "strong female roles": "I have a real problem… with this notion of strong female role. You never say to a male actor – you never say to George Clooney, Matt Damon or Tom Hiddleston – you play lots of strong men unless they play men with really big biceps. I just literally don't know what that means. Bodybuilding roles? …It would be good if there were more films where the females were the leads so the story's about them and not peripheral. Women's stories, stories about a woman's life, we're talking as if we're some kind of tiny minority.'

There needs to be a female spy with sexual agency: She wouldn't mind playing a spy who is invincible, yet lonely, despite a 'large sexual appetite'. She sips water and asks why this character shouldn't be sexually vociferous 'just because she's a woman'?

The talk of roles for women: "I think we all have to get on with it."

Working with Colin Farrell: "He had to eat a lot of ice cream for the role. To me he's always going to be chunky Dave (after his character). He's got this incredible sweetness in the film, because you're not distracted by the Adonis. You can see his soul…Yes, the Las Vegas era [Elvis]. Colin's like chunky Elvis."
[From The Daily Mail & Metro]
Are you guys willing to give Rachel a break on "I think we all have to get on with it"? I don't know. I enjoy the fact that more women in Hollywood feel empowered to discuss the dearth of great roles for actresses and to have a larger discussion about representation in art and media. But I also think we've sort of reached Peak Bulls—t with this stuff, where every entertainment journalist is asking every actress her thoughts about wage equality, feminism, representation, etc, like every actress is supposed to be an expert on those issues just because of her lady parts. What if the journalists start asking the actors, the male directors, the male producers and the studio executives these same questions over and over again?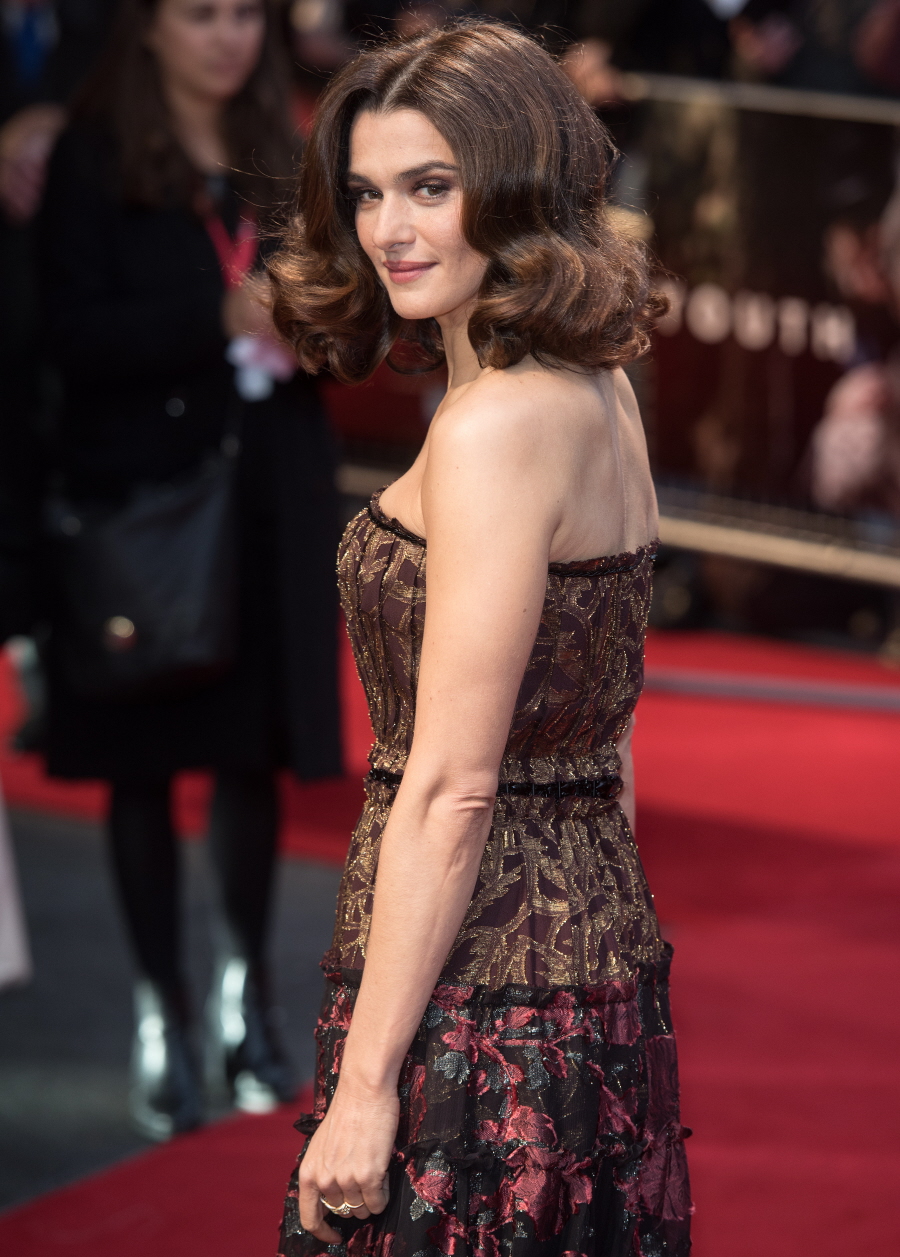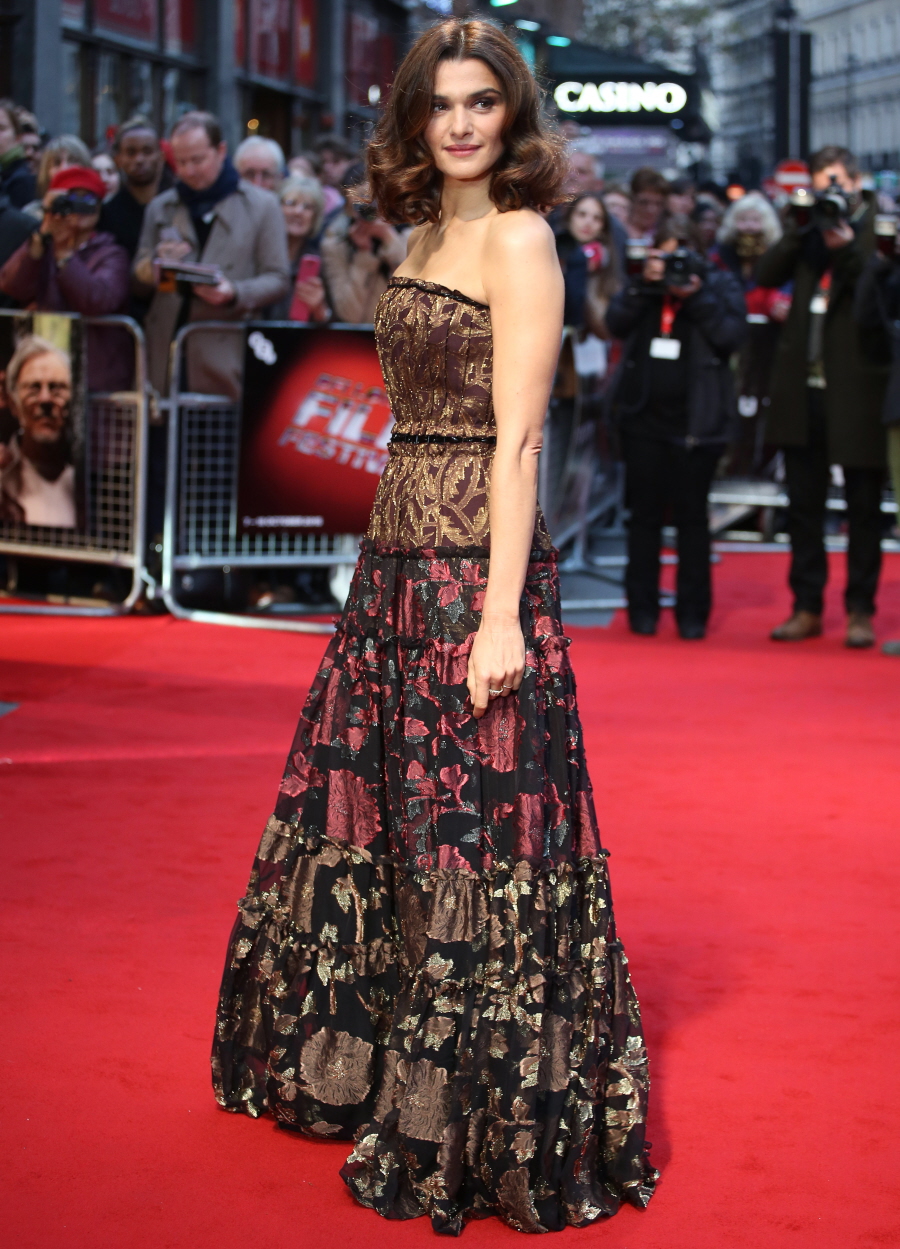 Photos courtesy of WENN.