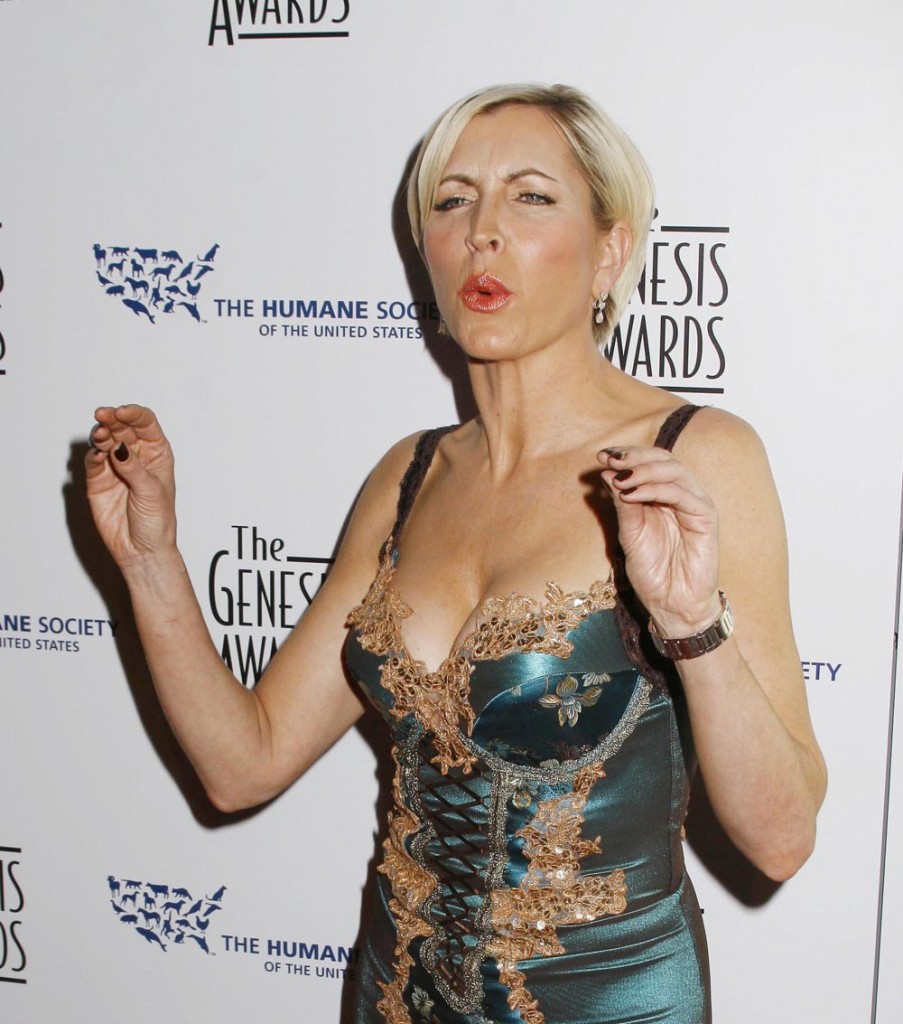 In the fall of 2007, Heather Mills called for a boycott of The Sun Magazine due to the tabloid's audacity at printing negative articles about her. She started an obnoxious red background website, YouCare.com, (currently under construction) in which she called The Sun "The Scum" and called out the publication for what she claimed was a "Human Rights Violation" for its articles about her hooker past and money grubbing present:
Human Rights Violation
There has been such a barrage of libelous articles printed against Heather that it became impossible to take action against every offending article and publication, as to pursue all of these in the courts would have been extremely expensive, emotionally exhausting and impossibly time consuming. This barrage of abuse constituted a human rights violation and has highlighted the need for greater protection of the individual in regards to their privacy in the British Justice System. Without this greater protection it seems our newspapers have become the propaganda machines of the powerful. There are however three outstanding libel actions against British Newspapers by Heather Mills.
[From YouCare.com, past version]
It looks like The Sun tried to pay Heather back for talking so much crap about them. The 41 year-old former nude model and general blight on her native England claims that a representative from News Corp, which owns The Sun, set up a fake "marital" charity to try and get her to spill the beans on her relationship with Sir Paul McCartney. Unfortunately Heather figured out the ruse and is now pressing charges against the paper:
Heather Mills, ex-wife of Paul McCartney, says a reporter set up a fake charity to trick her into dishing dirt on her marriage to the ex-Beatles superstar and their infamous divorce. Mills' accusations are the latest battle in a long-running war between the wealthy ex-model and the British tabloid media, including News Corp., the media empire owned by billionaire Rupert Murdoch, where Mills believes the alleged sting originated.

Mills says that in January her agent was approached by a Dr. Erika Taylor, claiming to be with an American-based charity called Marital Understanding. 'Dr. Taylor' was inviting Mills to speak at their black-tie gala in Los Angeles for a fee of $60,000, which would have been donated to the charity Mines Advisory Group.

But Mills and her agent grew skeptical when they saw the alleged organization's very amateurish website – not to mention the URL – which ended in .com, not .org as most legitimate non-profit organizations do.

In fact, there is no such charity called Marital Understanding, according to the California Secretary of State's office. No non-profit organization called Marital Understanding has filed a 990 form in California. The California Secretary of State's office confirmed that no charity by that name is in their database. The website, maritalunderstanding.com, has since been taken down…

The Metropolitan Police are determining whether or not there will be a criminal investigation into the matter. The Crown Prosecution Service is also advising the police in the matter which they say is "under review".

"I hope the police look into this case seriously," Mills told ABCNews.com. "It's one thing to report the news, but a wholly different matter to try to create news by attempting a sting like this."
[From ABCNews.com]
Heather Mills is a master manipulator and a liar and in this case it takes one to know one. She has complained about this incident to the "British Press Complaints Commission, an independent panel that arbitrates editorial complaints about news organizations," and ABCNews notes that all five of her past complaints have earned her retractions and/or apologies. She knows how to work the system and how to play the victim. Mills has a penchant for extreme melodrama however and overplayed her hand during her divorce enough to cost herself tens of millions in settlement cash.
The things that surprised me about this story were that The Sun still cares enough about Mills to go to any trouble to trick her into an interview, and that she has an actual agent willing to represent her. Her PR person quit last fall, claiming Heather owed her $300,000 for four years of unpaid work, and her former nanny sued her for harassment in December, saying Heather would make her come in to work at 7:00 am to blow dry her hair and sometimes made her give her spray tans. Anyone who works for that woman must be a masochist.
Heather Mills is shown at the Genesis Awards on 3/28/09. That dress is awful. Credit: WENN.com