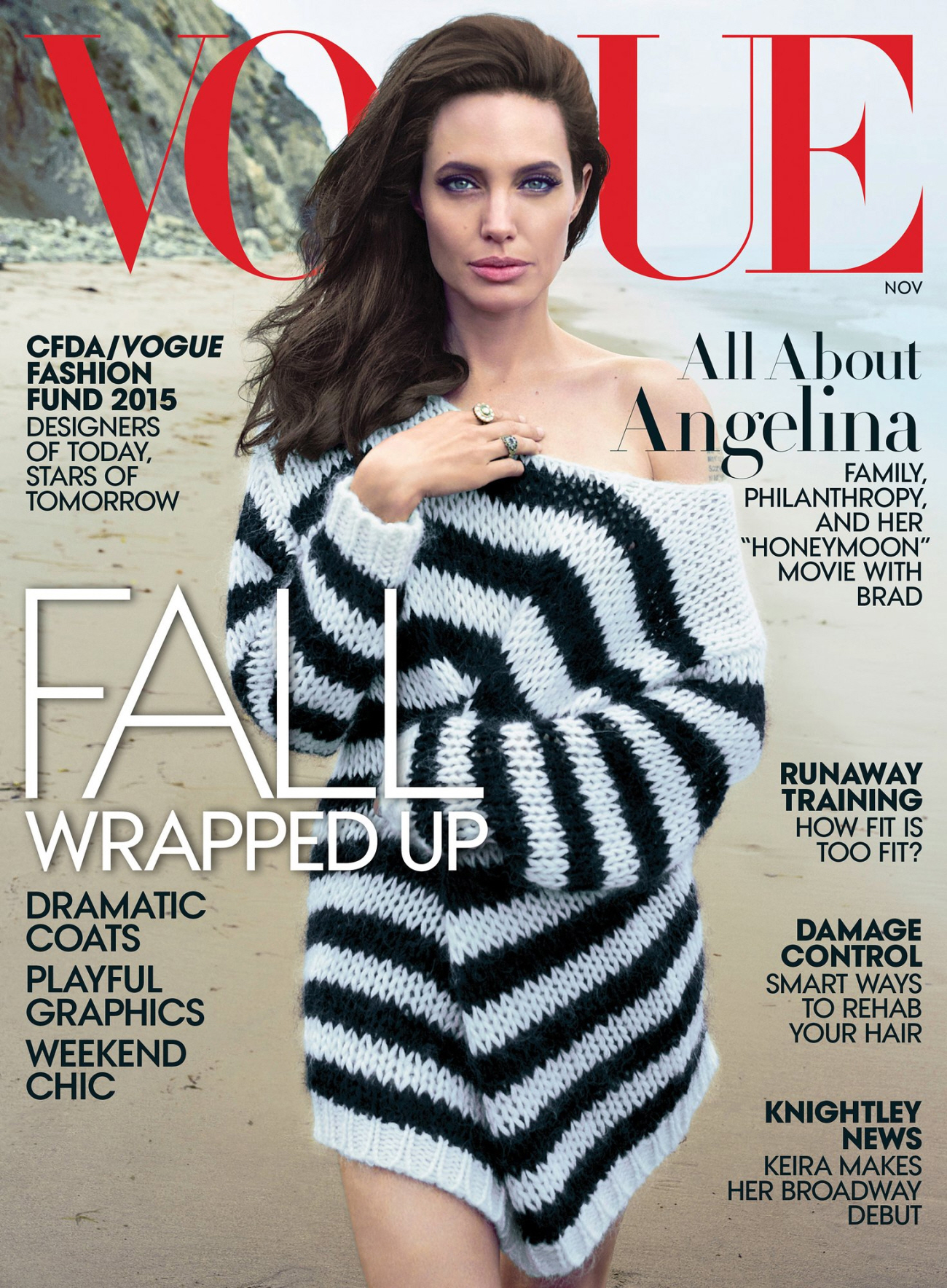 As we discussed on Friday, Angelina Jolie covers the November issue of Vogue Magazine. I didn't call this at all, because I honestly forgot about By the Sea and I kind of thought it was such a small film that the Jolie-Pitts wouldn't be promoting it that much. But even for a tiny little film that will only get a limited release, Angelina still scored a Vogue cover. This probably means she won't get a Vanity Fair cover, or maybe they're saving that for Brad for the December issue (you never know!). Now that I know the Jolie-Pitts are going big for By the Sea, I do wonder what other covers Angelina will do. Marie Claire? Elle? W Magazine?
Anyway, now that I've gotten a chance to really sit and enjoy the entire Vogue interview, I have additional thoughts. There's a lot of cute stuff about the kids in there, like how Pax was really nervous to meet Aung San Suu Kyi, and how Angelina always refers to Zahara as "Z" (some of Angelina's friends and colleagues at the United Nations refer to Jolie as "AJ" too). There's a story about Angelina taking Shiloh to meet refugees and seeing her 9-year-old on the floor, taking her own notes as she met refuge kids. There's stuff about how she came to write By the Sea, which is described as a tale of grief and bereavement. Jolie wrote it after her mother passed away in 2007. And of course there's a lot about her humanitarian work, with most of the quotes coming from other people about how dedicated she is, how smart, how focused. And here's a significant part about her future film projects, including some details about Cleopatra:
She has also been trying to develop a film about the Kenya-based wildlife conservationist Richard Leakey. Here, you see how the worlds she straddles offer her different routes to the same end. If the project doesn't pan out, she says, "I can work with Leakey and do just as much good." And then there's Cleopatra, based on Stacy Schiff's 2010 history. It was the movie at the center of the scandal of the hacked Sony emails, in which it was described as a "$180m ego bath" for Angelina. ("I was enraged," says Eric Roth, the screenwriter on the project, "but she has enough confidence that she didn't engage in any of it.") As Jolie Pitt says, "It's a hard one to get right. It needs to be about something other than sex and jewelry. She was a very complicated leader of a country." She's interested in Cleopatra as an astute politician, says Roth, in her humanity, how she relates to her children and the people of Egypt; you can see why Angelina would want this role.
While Angelina's idea of Cleopatra sounds interesting and something that would be great-on-film, I still don't think it should or will be made. Not after the Sony Hack. Not after all of the sh-t that was said. And I love that Angelina still isn't saying a word about the Sony Hack emails. Bless her.
And finally, here's Vogue's video, which is basically "behind the scenes of By the Sea." Lots of Brad in this one. And g-ddamn he looks sexy.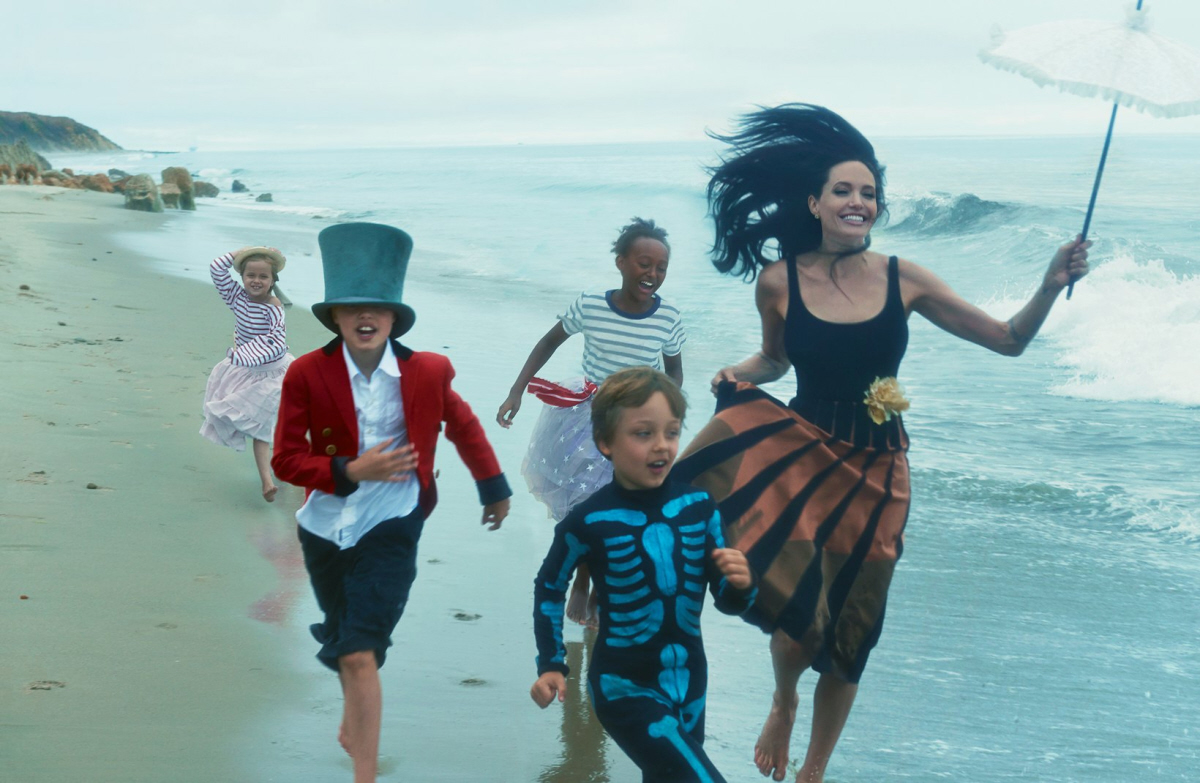 Photos courtesy of Annie Liebovitz/VOGUE.