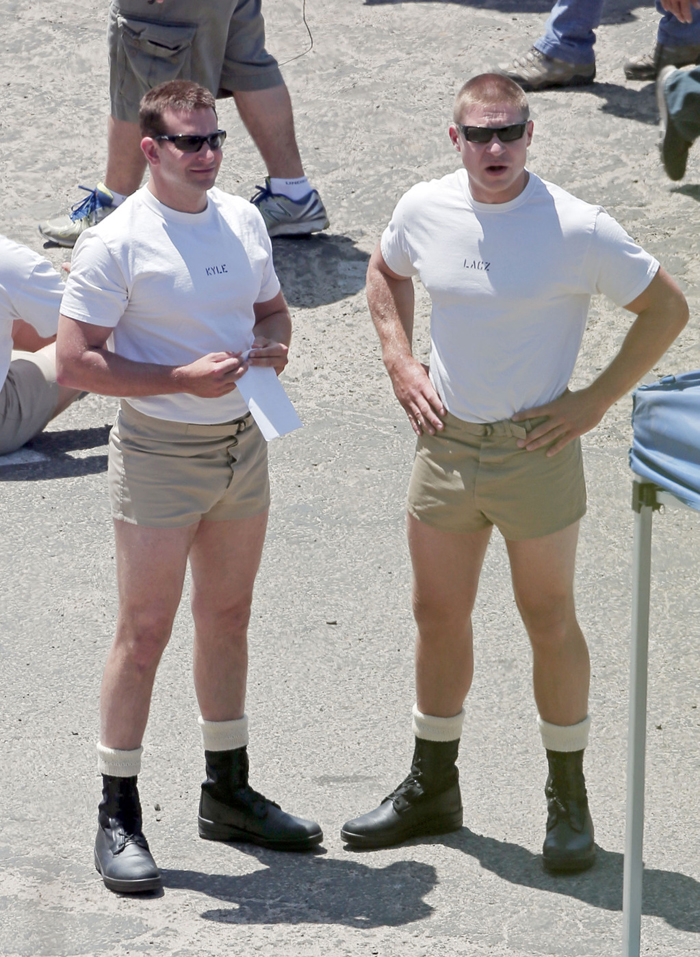 Desperate times call for desperate measures. Bradley Cooper hasn't been bringing the hot gossip lately, so I brought in the beige booty shorts for old times' sake. This photo choice also works because BCoop finally broke his silence on the American Sniper Fake Baby. If anything ruined his chances at Oscar gold, it was how he handled Fake Baby. Rocking back and forth and using his arm to jiggle the baby's hand into moving? Come on, BCoop could have done a better acting job, but he choked over holding a $10 baby doll from Target (or some random retailer). Sienna Miller (who is promoting Burnt just like BCoop) joked around last week about how she couldn't believe they used a fake baby after the real one got sick. They could have subbed in a sack of flour and had the same effect at that dang doll.
Bradley sat down with Ellen DeGeneres, and of course, Ellen couldn't let Bradley visit without a passing mention of Babygate. Here's how BCoop excused his non-coping skills with Fake Baby:
"I couldn't believe that we were working with a plastic baby. I was like, 'This is nuts.' … 'I'm gonna save you all, like, $100,000 [in special effects costs] – and I just started doing this [motions thumb up and down as if wiggling the fake baby's arm].' Eat your heart out, Muppets. I fell in love with that plastic thing."
Ellen told BCoop right to his face that no one bought the Fake Baby or Bradley's attempt to sooth a hunk of plastic. Good for her! Ellen is known for sometimes (a lot of times) asking softball questions, but she wasn't about to let BCoop get away with the Fake Baby nonsense. In an Oscar-nominated film and performance, no less. So … will Bradley make it a four-fer this year with Burnt? He plays a tortured chef, and so far, I'm not feeling that storyline.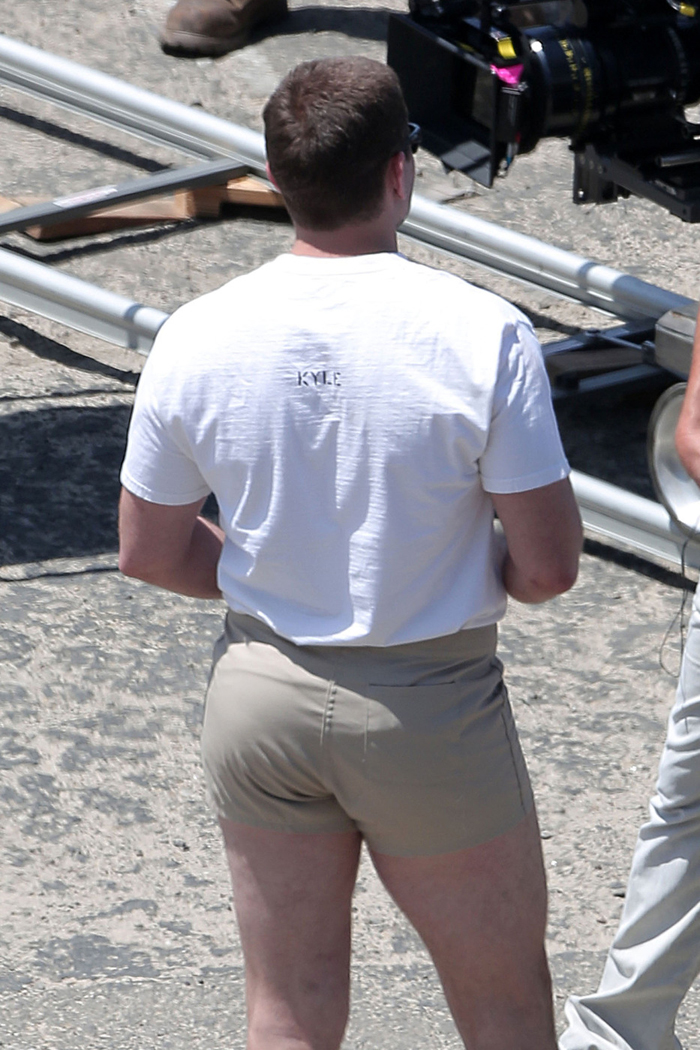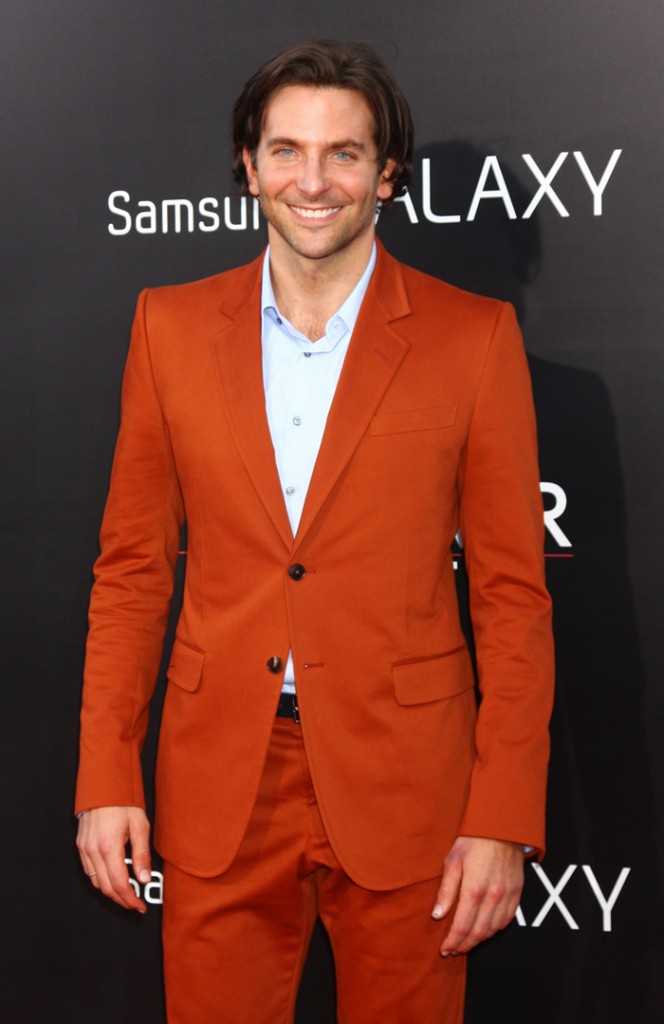 Photos courtesy of Pacific Coast News & WENN