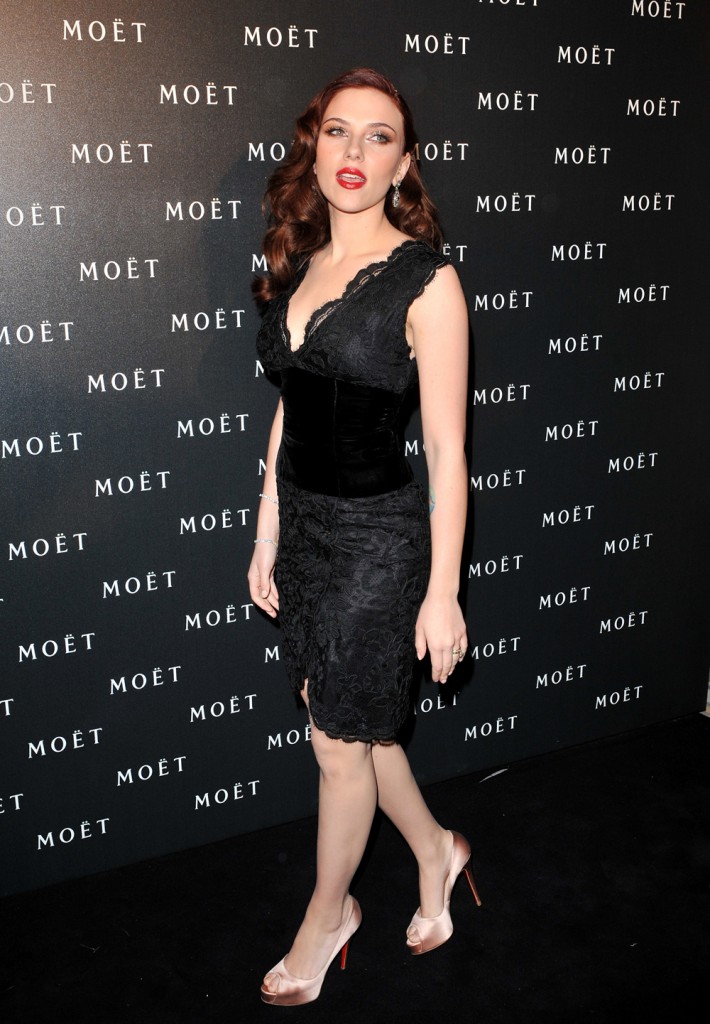 Long ago, during a more innocent time, Scarlett Johansson claimed she'd never dieted or gone to the gym. And by "long ago," I mean February. A lot of things have changed in two months, because not only has Scarlett lost a good deal of weight (and curves) since then, but according to Star (via The Sun), she's done it with diet and exercise.
I think most folk will agree SCARLETT JOHANSSON's curvy figure is a winner. So it comes as a disappointment to learn the bubbly blonde's famous assets may disappear after being put on a strict diet by GWYNETH PALTROW.

The actress has reportedly lost over 14lbs since she began working out with her Iron Man 2 co-star in preparation for the movie. A source told Star magazine: "The pair have been doing daily workouts with Gwyneth's personal trainer TRACY ANDERSON.

"Scarlett is also staying away from carbohydrates." The 24-year-old actress decided to diet, reportedly fearing she could lose out on the roles she wants to younger, more attractive actresses.

A friend said: "Scarlett has always been happy with her curves, but recently she has been feeling pressure to lose a few pounds. She knows that she is up against tough competition from younger, prettier and increasingly skinner actresses."

Scarlett previously insisted she loved her fuller figure and felt no pressure to diet. She said: "I don't need to be skinny to be sexy."
[From The Sun]
What a bummer. For a lot of reasons. First being that Tracy Anderson's diets are extremely unhealthy, and dangerous. In some cases she advocates eating less than 800 calories a day and exercising for two hours. She's also a renowned scam artist , who has somehow gained a bit of legitimacy just by training Gwyneth Paltrow and Madonna.
I really respected Scarlett for having a sensible approach to her body. And it was freaking perfect – so why shouldn't she? If it ain't broke, don't fix it. Certainly don't go down such an unhealthy path to do it.
Here's Scarlett at the premiere of "The Prestige" in May 2006. Header at the Moet and Chandon: A Tribute to Cinema party held at Big Sky in London on March 26th. Images thanks to WENN .